Electroplating Market to Grow at 1.5X between 2019 and 2029
Advent of innovative disruptions in electroplating technologies, such as nanotechnology and dry plating methods, has meant that the efforts of industry players on ebbing their environmental footprint and improving waste management are being materialized.
Attractiveness of Asian Countries for Electroplating Service Providers Endures
Asia-Pacific excluding Japan (APEJ) will remain the highest contributor to shares of the electroplating market in 2019. Opportunities remain promising for service providers in countries such as China, India, and ASEAN, in line with remarkable growth in the electronics and automotive industries. However, demand will grow relatively stronger in India, with rising production facilities of various industrial sectors in the country.
How Growth will Unfold
Cost reduction and service improvement are key priorities of providers in the electroplating market, apart from the recent rise in emphasis on sustainability and waste management. The blend of fragmented and unorganized nature of the electroplating landscape is directing efforts of key players on authentic, quality offerings at competitive prices, abreast evolving demands from end-users.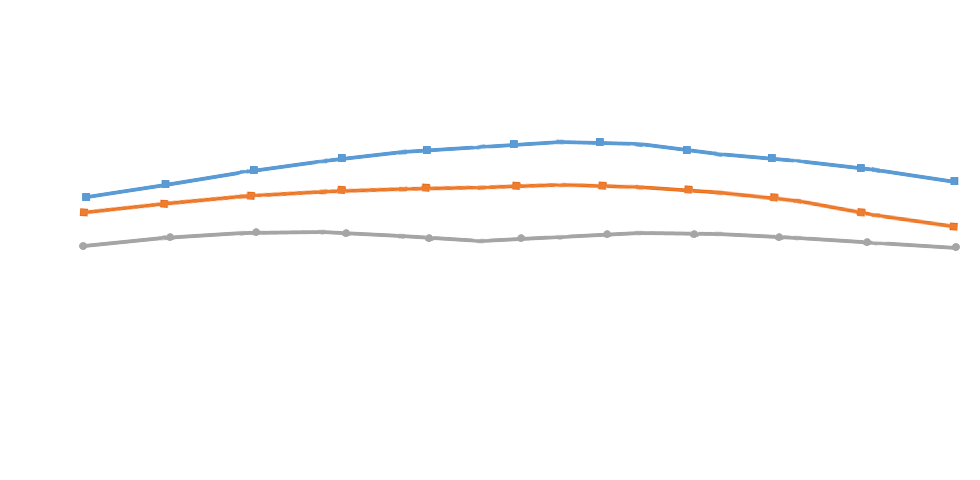 KEY FACTORS SHAPING ELECTROPLATING MARKET
High Fragmentation Results in Low Threat from New Market Entrants in Electroplating
Plating, in the automotive industry, for rust protection and brightening of metal & non-metal components is quite common. Growth in the automotive industry drives the demand for zinc and zinc-nickel alloy plating, for corrosion protection, and to improve aesthetics of OEM & Automotive Aftermarket parts.
The demand for gold-plated exterior parts is fueled by the luxury car segment for aesthetic appeal, as well as corrosion and wear resistance. Electroplating is also being used to improve electrical conductivity of electronic parts and components. High demand for chrome-plated exterior automotive parts, such as tire rims, bumpers, grills, etc., is expected to continue over the forecast period.
North America and Europe re projected to hold strong prominence in the global electroplating market. Major automotive manufacturing hubs are prominent in countries such as Germany and the U.S.; however, Asia Pacific is anticipated to show extensive growth in the coming years. High production activities from consumer electronics and automotive industries (particularly electric and hybrid vehicles), in countries such as Japan, China, India, and ASEAN countries have projected healthier demand rate for electroplating.
Growing Application in Electrical & Electronics Industry and Other End Users
Electrical & electronics industry is considerably reliant on electroplating service providers as it helps increase product lifespan and makes it more resilient. The electrical & electronics industry uses precious as well as non-precious plated components for various end-use applications to improve characteristics such as corrosion resistance, wear resistance, solder-ability, and electrical conductivity of the product.
Electroplating is a cost-effective process to perform, resulting in a lot of players entering the market over recent years. Large number of fresh electroplating participants have emerged in regions of East Asia and South Asia, owing to the increase in demand from various small-scale end users across the globe as multiple service providers offer services globally.
End users, which are heavily reliant on the electroplating process have developed in-house electroplating coating facilities and are self-sufficient.
KEY CHALLENGE IN ELECTROPLATING MARKET
Substandard Waste Management Techniques
With advantages of electroplating, comes the adverse aftermath of high pollution caused by the process. The electroplating industry constantly engages with hazardous materials, which are harmful to humans as well as the environment. However, service providers have embraced the implementation of green chemicals, cleaner & greener technology, waste management, and recycling techniques as probable solutions, which are expected to propel the growth of the electroplating market.
The process of electroplating results in production of sludge, which contains high quantity of metals that should be classified as hazardous waste or should be subjected to metal recovery procedures. Sludge should be reused to ensure that toxics are not released in the environment and process baths should be recycled post concentration and filtration. Thus, waste management is the most challenging aspect of the electroplating industry, making electroplating industry growth uncertain.
ELECTROPLATING MARKET: STRUCTURE ANALYSIS
The global electroplating market is a highly fragmented market owing to the presence of large number of players in the global market.
Service providers operating in the electroplating market are focusing on business expansion through mergers, collaborations, partnership, and joint ventures. Key market players focus on strategies such as offering customized services and enlargement of distribution channels, which will help drive market growth.
Major players in the electroplating market include, Interplex Holdings Pte. Ltd., Kuntz Electroplating Inc., Pioneer Metal Finishing Inc., Atotech Deutschland Gmbh, Sharretts Plating Co. Inc. and Allied Finishing, Inc. among others
FAQ ABOUT THE MARKET
Will the electroplating market head towards consolidation?
Definitely not, the electroplating market is projected to remain highly fragmented across the forecast period and beyond. Threat of new entrants is very low as tier I service providers hold nearly 5% of the global market share. Service providers are focusing on establishing brand presence in the global market, and aiming to get long-term contracts from end users.
Which end-use industry holds potential growth opportunities for electroplating market participants?
While automotive industry continues to influence growth strategies, end users tend to have in-built facilities and are self-sufficient in electroplating and protective coating department. Moreover, end users and service providers have shifted focus towards green chemicals, recycling methods, and waste management to stand out from the competition abiding by new norms against toxins and hazardous waste regulations.
What is the degree of competition in the electroplating market?
The market portrays highly competitive nature with large number of regional and local market players. In the current scenario, prominent industry participants include, Interplex Holdings Pte. Ltd., Kuntz Electroplating Inc., Pioneer Metal Finishing Inc., Atotech Deutschland GmbH, Sharretts Plating Co. Inc. and Allied Finishing, Inc.
Which region will lead the global sales for the electroplating market?
APEJ (Asia Pacific Excluding Japan) is anticipated to lead the electroplating market with emergence of China as a prominent consumer, owing to high presence of growing automotive, consumer goods, and electrical & electronics industries.
ELECTROPLATING MARKET TAXONOMY
This global electroplating market report consists of around 21 sections that elaborate the market numbers in terms of value in US$ million, at regional and global levels.
By Metal Type
Gold
Silver
Copper
Nickel
Chromium
Zinc
Other (Cadmium, Tin, etc.)
By End-Use Industry
Automotive
Electrical & Electronics
Aerospace & Defence
Jewelry
Machinery Parts & Components
Others (Silverware, Optics, Etc.)
By Region
North America
Latin America
Western Europe
Eastern Europe
APEJ
Japan
Middle East & Africa
Need specific information?