B2B Hydroponics Market Value to Surpass 4,460 Mn in 2029
Exhibiting an impressive CAGR of ~14%, the global B2B hydroponics market will surpass US$ 4,460 Mn mark by 2029. This FMI study reveals that the market will grow at a steady pace during 2019 - 2029.
Growing concern regarding risks that synthetic foods pose to health leads to demand for vegetables and crops that are grown in controlled and safe environments. Hydroponics cultivation is the best choice in this situation as lack of soil in hydroponics eradicates presence of pathogens. Use of hydroponics systems also offers substantial benefits over traditional growing approaches. Through careful management and manipulation of the cultivation environment, including the amount of water, pH levels, and the blend of particular nutrient, plants can be stimulated to grow faster. Moreover, hydroponics facilities also have the advantage of complete traceability in case of food contamination, wherein individual plants that are responsible for contamination can be quickly identified and isolated. This is not possible in conventional soil cultivation methods as the plant growth cycle is not mapped and isolation of affected plants is nearly impossible. 
KEY HIGHLIGHTS
The global B2C hydroponics market surpassed its US$ 5.8 Mn mark in 2019.
Several countries are currently granting funds and actively promoting hydroponic cultivation, with vertical hydroponic farms and use of cost-effective building materials being major focus areas.
In 2015, the government of India announced that hydroponics will be a key focus area for growing fodder. This move is aimed at reducing the risks associated with shortage of dry fodder and animal feed in the foreseeable future.
The demand for natural and sustainable vegetables and fruits is increasing due to which farmers are adopting hydroponics farming method for a year-round supply.
Europe leads in the hydroponics market while North America is expected to rapidly grow at a robust CAGR of 17.5%.
KEY FACTORS SHAPING THE HYDROPONICS MARKET
Need for Improved Food Safety and Traceability 

As consumers become more health-conscious, the demand for naturally grown fruits and vegetables has increased. As hydroponic farming eliminates the use of artificial ripening agents and pesticides, helping enhance the nutritional value of fruits and vegetables, the market is set to surge in the future.

Increasing Demand for Hydroponics based Iceberg Lettuce 

Demand for iceberg lettuce, which is a type of lettuce that has crisp pale leaves, is consistently increasing, particularly from restaurants and foodservice outlets. The key factor which is boosting the demand for Iceberg-Lettuce is the increasing demand for premium as well as exotic products in the food industry.
COVID-19 MARKET INSIGHTS
The coronavirus pandemic has impacted major businesses worldwide. Supply chain disruptions have occurred due to limited production capacities of manufacturing units, causing a demand-supply gap for various goods. The COVID-19 pandemic has not spared even the hydroponics industry. Leading players specializing in hydroponics have reported that their businesses have suffered due to the lockdown as restaurants, hotels and corporates have shut down. These entities generate the maximum demand for hydroponics-based vegetables. However, they have taken cognizance of this fact and have strengthened their logistics and online marketing to ensure that their products are available to retailers who in turn would sell the produce to the consumers.
Report Metric

Details

Base Year

2014-2018

Forecast Period

2019-2029

B2C Hydroponics Market Value in 2019

US$ 5,880,225 Mn

Regions Covered

North America, Latin America, Europe, APEJ, Japan, and MEA

Key Companies

Heliospectra AB, LumiGrow Inc., Green Sense Farms Holdings, Inc., Koninklijke Philips NV, Scotts Miracle-Gro Co., Argus sControl Systems Ltd., Emirates Hydroponics Farms, Platinum Produce Co., Hollandia Produce, L.P., Eden Farms, AMCO Produce Inc.

Growth Drivers

Focus on Diversification of New Technologies in Agriculture to Support Market Growth
Need for Improved Food Safety and Traceability 
Preference for Naturally-cultivated Produce Boosting Growth of Hydroponics Market
HYDROPONICS MARKET STRUCTURE ANALYSIS
Tier one companies are focusing on research and development to produce unique products.
Companies are focusing on acquisition and mergers to increase geographical reach and to broaden product portfolio.
Large number of players are entering into the hydroponics market due to which competition is getting intense.
Organic Hydroponics Solution Accounts for About 28% Share
The consumers are becoming conscious about the raw materials and source of the raw materials used in the food products. Due to the increasing awareness about health and wellness, consumers are increasingly preferring sustainable and chemical-free food products. Therefore to maintain a healthy lifestyle, consumers have become more willing to spend on organic and natural food products. Due to the increasing demand for organic food products the farmers are adopting organic hydroponics solutions. The food manufacturers are preferring hydroponics based organic vegetables and fruits.
Developing Countries Offer Lucrative Growth Opportunities
Developing nations such as India, Brazil, South Africa, and Thailand are anticipated to offer substantial growth opportunities for hydroponics farming.
Real potential for progress in the global food and beverage industry lies in the developing markets that are fast becoming opportunity centers for several global markets. With a drastic population growth, high urbanization rate, and increased disposable incomes leading to improvements in the basic standard of living, developing markets offer greater potential for producers to address the dietary shifts of customers headed for nutritional products, while catering to confined tastes and needs. This creates novel growth markets for producers across the world's food value chain. Geographical growth no longer remains the secondary growth strategy. Food manufacturers are adopting go-to-market strategies such as partnerships, collaborations, divestitures, merger & acquisition.
Increasing Demand for Exotic Vegetables & Fruits Improving Adoption of Hydroponics Systems
High demand for exotic vegetables such as kale, lettuce, broccoli, cucumber, and cilantro for use in multi-national and inter-continental cuisines is a chief factor driving the hydroponics market. This is due to the increasing inclination of consumers towards natural and chemical-free food products. This factor contributes to the growth of the hydroponics market. The developing regions are focusing to build the technological advancements to accelerate the production to surge the market demand of hydroponic based products. 
Indoor Hydroponics Farming holds leading revenue share
Outdoor Hydroponics Farming to showcase noteworthy CAGR
Inorganic Hydroponics holds leading revenue share
Organic Hydroponics to showcase noteworthy CAGR
Vegetables holds leading revenue share
Fruits to showcase noteworthy CAGR
B2B holds leading revenue share
B2C to showcase noteworthy CAGR
How Growth will Unfold
Increasing awareness regarding health and wellness worldwide is one of the factors that contributes to the sales of natural food products. In 2014, there were around 14,000 farms that are organic-certified and generated a revenue of approximately US$ 5.5 Bn from organic products in the United States as per a survey conducted by NASS (National Agricultural Statistics Service, U.S.). This scenario has been very beneficial for the hydroponics as well as the organic crops industry. Naturally-grown food products are more preferred over conventionally-grown ones due to the rising awareness about the presence of harmful additives and chemicals in food products. Buyers show a higher preference for naturally-grown products, such as produce grown using hydroponic systems, as these products are free from harmful pesticides, chemicals or additives. With the rise in the demand for naturally/organically-grown food, the sales of hydroponics-based products is anticipated to increase exponentially in the foreseeable future. The farmers are preferring outdoor hydroponics farming method as compare to indoor hydroponics farming method.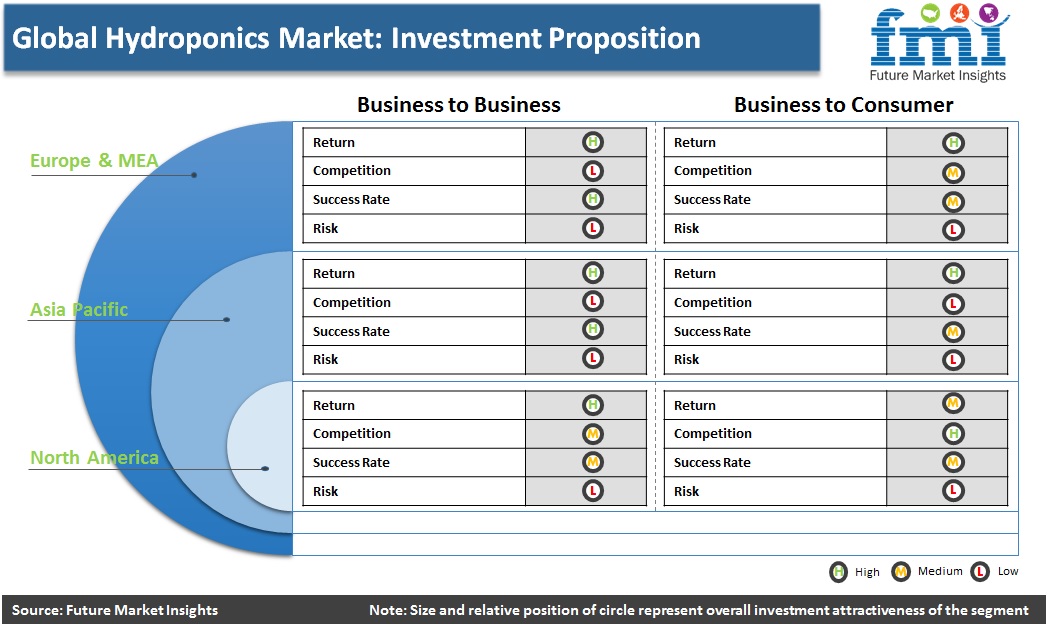 * This data is only a representation. Actual data may vary and will be available in report.
Click Here To Know How The Growth Will Unfold
Custom Market Research Services
FMI offers custom market research services that help clients to get information on their business scenario required where syndicated solutions are not enough.
Overview
Hydroponics Market: Global Industry Analysis 2014-2018 & Opportunity Assessment 2019-2029
A recent market study published by Future Market Insights on the hydroponics market offers global industry analysis for 2014-2018 & opportunity assessment for 2019-2029. The study offers a comprehensive assessment of the most important market dynamics. After conducting a thorough research on the historical, as well as current growth parameters, the growth prospects of the market are obtained with maximum precision.
Hydroponics Market Taxonomy
The global hydroponics market is segmented in detail to cover every aspect of the market and present complete market intelligence to readers.
Crop Type
Vegetables

Kohlrabi
Radish
Cucumber
Tomatoes
Peppers
Others

Herbs & Greens

Arugula
Lettuce
Cilantro
Basil
Mint
Parsley
Spinach
Others

Fruits

Strawberry
Blueberry
Watermelons
Grapes
Cantaloupe
Others

Flowers
Solutions
Organic

Bone meal
Hoof / Horn meal
Fish meal
blood meal
Cottonseed meal
Dried locust or Grasshopper
Animal Manure
Others

In Organic

Macronutrients
Micronutrients
Farming Type
Indoor Farming
Outdoor Farming
Distribution Channel
B2B
B2C

Modern Trade
Grocery Stores
Specialty Stores
Bulk Suppliers & Distributors
Online retailers
Region
Global
North America
Latin America
Europe
East Asia
South Asia
Oceania
Middle East & Africa
How the research was conducted?
Primary Research
C - Level Executives
Marketing Directors
Sales Heads
Production Managers
Distributors Heads
Sales Executives
Product Manufacturers
Distributors
Traders
Industry Experts
End Users
Current Market Dynamics and Challenges
Market Characteristics
Market Performance and Growth Quadrants
Competition Structure and Market Structure
Strategic Growth Initiatives
Near-term and Long-term Market Growth Prospects
Market Segment Splits and Authenticity
Opinions on Market Projections and Validity Of Assumptions
Secondary Research
Industry Publications

Industrial Week
Industrial Product Review
Industrial Magazine

Industry Associations

Dieticians Association
Food and Agriculture Organization

Company Press Releases
Annual Reports and Investor Presentations
Research Papers
Government Websites and Publications
Trade Websites
Primary Interview Splits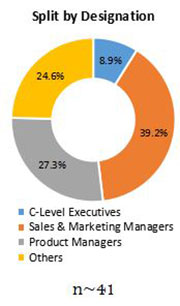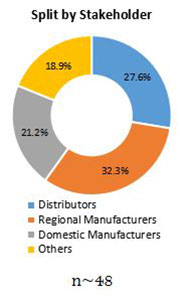 To Learn More About our Comprehensive Perspective on Hydroponics Market,
Get in touch
COVID -19 : Impact Analysis
Request the coronavirus impact analysis across industries and markets
Request Covid -19 Impact
CASE STUDIES
See how our work makes an impact.
At FMI, we design strategies that are adaptive, impactful, and implementable.