Thioglycolates to Remain witness High Demand in Cosmetics Industry
Majority of thioglycolates derived is used in the manufacturing of cosmetics such as hair perming and hair removal products. Ammonium thioglycolate is the main product type used in these applications. A solution that contains ammonium thioglycolate contains ample ammonia, which helps in swelling the hair and thereby, render it permeable. Hair perm is the most important application of ammonium thioglycolate.
The thioglycolate market has ample opportunities to grow in the near future. The expansion of cosmetics industry and increase in frozen food sales are expected to boost the market for thioglycolates. Furthermore, the market is expected to gain from the demand witnessed in Asia Pacific.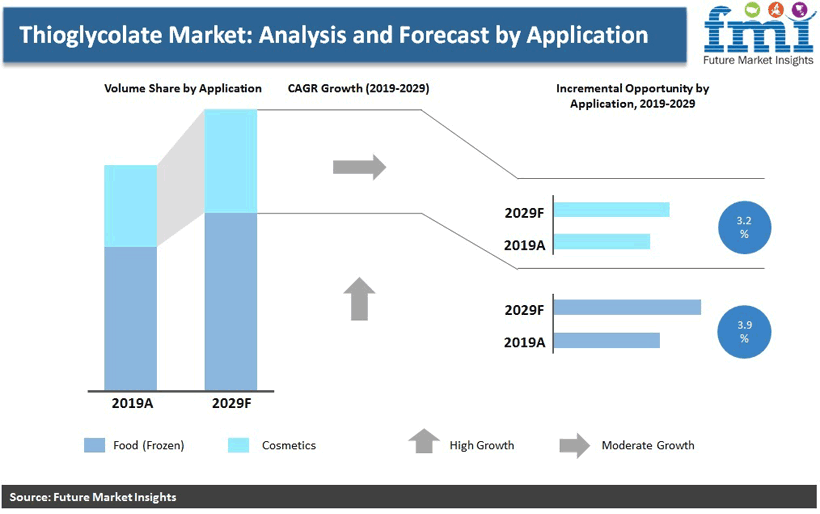 Government Initiatives in the Field of Thioglycolates to Offer Major Growth Opportunities in Developing Nations
Regionally, the global thioglycolates market covers North America, Latin America, Europe, East Asia, South Asia, Oceania and the Middle East and Asia. Among these regions North America currently leads the market majorly contributed by bakery industry in that region. However, Asia Pacific is expected to witness the fastest growth due to the improving socioeconomic conditions in the region. China and India are expected to lead the market in Asia Pacific exhibiting surging demand.
Increasing per capita income, growing population and government initiatives for the development of bakery industry are key factors contributing towards the growth of this market . In spite of the favorable outlook for thioglycolates in the global market, the market has to encounter several regulatory challenges in its path to growth. Over exposure to ammonium thioglycolate has been reported to have negative repercussions on the human body. Allergy, skin irritation, and respiratory distress are some of the factors that restrain the market. However, the chemical is not found to be carcinogenic in nature.
Growth in the Market to Get Steered by Increasing Consumer Awareness
The rising awareness among consumers will drive thioglycolates market. In addition to this, increasing consumer awareness and high disposable income has let them to invest in organic food and cosmetics. In developed markets, sales are likely to remain high, aided by the presence of high awareness among consumers. Also, their purchasing power is comparatively high, which will support the growth of the market.
How Growth will Unfold
Rising demand for meat products, dairy products, bakery products, sauces and organic condiments due to rising population and increasing disposable income is expected to further augment the overall market. Demand from emerging nations such as China, Malaysia, India, Russia, Indonesia, and Brazil are likely to increase. Various types of thioglycolate are used for hair grooming applications such as colouring and straightening.
However, prolonged exposure to these chemicals is not advised as they may trigger serious health concerns. Information on toxic components in thioglycolate may hamper their adoption in the cosmetics and hair care industry, subsequently hampering the overall growth of the market.
Nonetheless, research and development initiatives adopted by manufacturers to improve overall quality of their products will create growth opportunities for the market in the near future.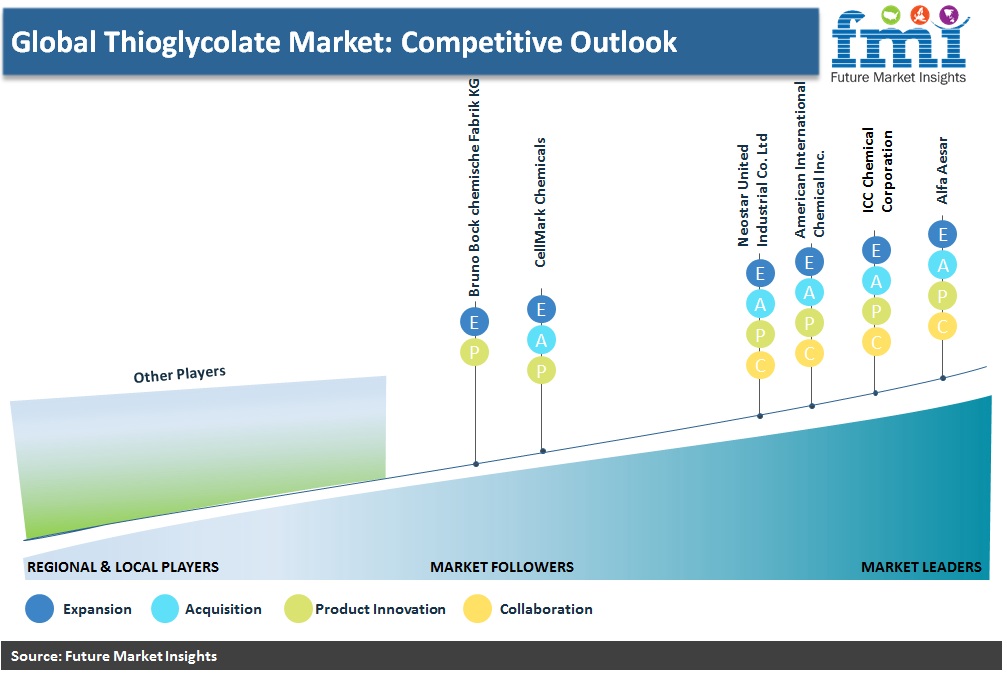 World's Most Profilic Intelligence Engine
Get Access To The World's Largest Market Research Database. Ngage with a revolutionary intelligence engine that scale and pricing that flexes as per your needs
Sign Up Now
THIOGLYCOLATES MARKET TAXONOMY
The global Thioglycolate Market is segmented in detail to cover every aspect of the Market and present complete Market intelligence to readers.
Product Type
Methanol
Ethylene Glycol
Diesel
Napthalene
Ethylbenzene
Formaldehyde
Application
Hair care and cosmetic product
Chemical Intermediate
Pharmaceuticals
Region
North America
Latin America
Europe
East Asia
South Asia
Oceania
MEA
Need specific information?