Branded Generics Market Revenues Set for over 2X Expansion Between 2019 and 2029
While generics industry is nearing consolidation, the escalating rate of adoption by large-scale pharmacy chains remains a key factor bolstering the growth of branded generics market. New launches and approvals further expedite market growth. However, considerable relaxation in regulations and increasing affordability of branded generics will particularly create a favorable growth environment for the market in developing regions. This study forecasts that the global branded generics market will progress at a robust CAGR of more than 7%, during 2019 - 2029, with revenues likely to grow more than double.
Frequently Asked Questions About Branded Generics Market
How will the market for branded generics progress through 2029?
Global market for branded generics is poised for a robust CAGR during 2019 – 2029. Revenues are projected to grow more than double during this course of forecast.
What would be the most impactful factor driving sales of branded generics?
Increasing adoption of branded generic drugs by large-scale pharmacy chains will remain a key factor pushing sales of branded generics in the near future. This trend will be prominent in European countries, particularly Germany, the U.K. and Poland.
Where are the investments in braded generics space concentrated?
Currently, a majority of investments in the branded generics space are concentrated in selective developing markets that promise to deliver solid returns compared to developed markets. Notable expansion of the affluent consumer population and willingness to pay for prescription medicines are building up the market attractiveness of Asia, Latin America, and Africa.
How is conducive regulatory environment shaping up market in developing economies?
Conducive regulatory environment in developing markets such as India and China is fuelling growth of contract manufacturing organizations engaged in manufacturing of branded generics. India currently has a repository of 60,000 generic brands across 60 therapeutic categories and is home to manufacturers of more than 500 APIs. Reduced approval time for new facilities to start operations will boost investments in setting up of facilities.
What are the defining strategies of companies that drive the competition in branded generics market?
Global market for branded generics has been a fairly fragmented landscape in terms of competition. While Mylan, Pfizer, Teva, and Abbott represent some of the top players, the commercial success of market majorly relies on distribution oriented mergers, acquisitions, and join ventures.
Preference for Parenteral Formulation to Ascend Rapidly
With more than 55% share in the global branded generics market value, oral solid dose pharmaceutical formulation continues to be highly preferred among patients. While this preference is sustained by the convenience factor of oral administration, there are strong indications that parenteral formulation will gather momentum in terms of preference among patients opting for branded generics medicines. Towards the end of forecast period, adoption of parenteral formulation such as generic injectable would witness a robust CAGR, accounting for over a fourth of the total market value projected for 2029.
APEJ's Primacy Upheld by Favorable Regulatory Framework
While developed regional markets are driven by rising generic drugs adoption by large-scale pharmacy chains, developing markets continue to receive a strong impetus from the conducive regulatory environment. Spearheaded by China and India, Asia Pacific (excluding Japan) will continue to lead global branded generics market and is poised for a solid CAGR through 2029. North America and Western Europe hold a collective share of just-about 30%, which would most likely witness a dip towards the end of projection period.
Manufacturers Opting for Supply Chain Integration to Achieve High Service Standards
Generic and branded generics drug manufacturers are increasingly focusing on integrated supply chains and nurturing complex drug production capabilities. Companies are focusing on improving forward linkages in supply chains to gain suitable competitive advantage in terms of command over margins and accessing proper agents in the supply chain. To accomplish right balance between stability and agility in the supply chain, companies must have clear segmentation of products and plan accordingly to enhance customer reach. Furthermore, branded generic drug makers struggle with more complex manufacturing and quality issues driven by rushed development, greater on-site complexity, and often tighter resource constraints than those of innovators.
Demand for anti-hypertensives remains significant
Lipid lowering drugs gathering traction at pace
Oral formulation remains most preferred among patients
Preference for parenteral formulation to hold 25% share in 2029
CVDs remain among key application areas
Therapeutic application in diabetes increasing
Majority of sales accounted by retail pharmacies
Sales at hospital pharmacies gathering pace
How Growth will Unfold
Cardiovascular diseases (CVDs) and diabetes continue to account for more than 20% of total sales of branded generics in global market. While these are projected to remain the top therapeutic application areas throughout the period of projection, the demand for branded generic drugs in gastrointestinal disease treatment is also increasing at a noteworthy rate. FMI's analysis suggests that oncology is reflecting lucrative growth potential for branded generics market.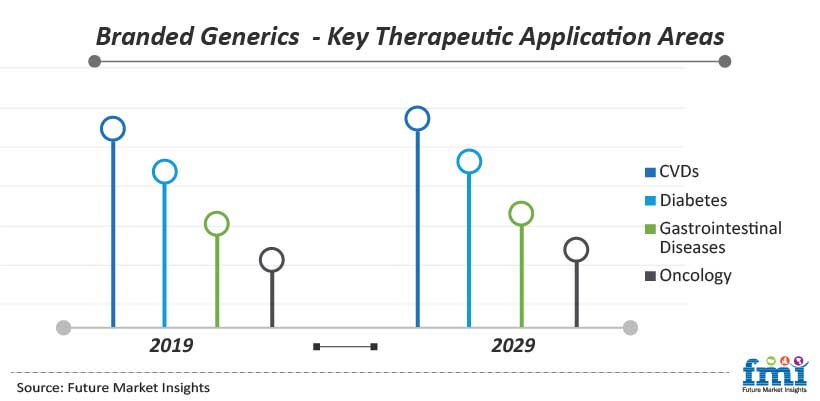 * This data is only a representation. Actual data may vary and will be available in report.
Click Here To Know How The Growth Will Unfold
Custom Market Research Services
FMI offers custom market research services that help clients to get information on their business scenario required where syndicated solutions are not enough.
Overview
Branded Generics Market Analysis 2019-2029
A recent market study published by Future Market Insights (FMI) on the branded generics market including global industry analysis for 2014-2018 & opportunity assessment for 2019-2029, delivers a comprehensive assessment of the most important market dynamics. After conducting a thorough research on the historical as well as current growth parameters of the branded generics market, growth prospects are obtained with maximum precision.
Branded Generics Market Taxonomy
The global branded generics is segmented in detail to cover every aspect of the market and present a complete market intelligence approach to the reader.
Therapeutic Application
Oncology
Cardiovascular Diseases
Diabetes
Neurology
Gastrointestinal Diseases
Dermatology Diseases
Analgesics and Anti-inflammatory
Others
Drug Class
Alkylating Agents
Antimetabolites
Hormones
Anti-Hypertensive
Lipid Lowering Drugs
Anti-Depressants
Anti-Psychotics
Anti-Epileptics
Others
Formulation Type
Oral
Parenteral
Topical
Others
Distribution Channel
Hospital Pharmacies
Retail Pharmacies
Online Pharmacies
Drug Stores
Region
North America
Latin America
Western Europe
Eastern Europe
APEJ
MEA
Japan
How the research was conducted?
Primary Research
Marketing Directors
Product Managers
Business Development Officers
Production Managers
Sales Executives
Industry Experts
Current Market Dynamics and Challenges
Yesteryear Trends
Market Characteristics
Market Performance and Growth Quadrants
Strategic Growth Initiatives
Near-term and long-Term Market Growth Prospects
Market Segment Splits and Authenticity
Opinions on Market Projections and Validity of Assumptions
Secondary Research
Associations
British Generic Manufacturers Association
Factiva
Company Press Releases
Annual Reports and Investor Presentations
Research Papers
Government Websites and Publications
Primary Interview Splits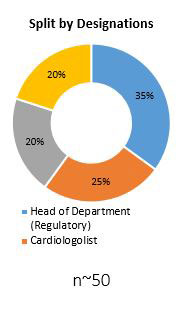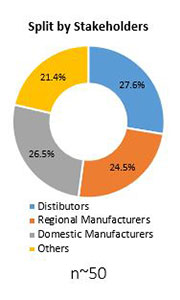 To Learn More About our Comprehensive Perspective on Branded Generics Market,
Get in touch
COVID -19 : Impact Analysis
Request the coronavirus impact analysis across industries and markets
Request Covid -19 Impact
CASE STUDIES
See how our work makes an impact.
At FMI, we design strategies that are adaptive, impactful, and implementable.