Increasing Demand for Low-calorie and Low-fat Food will Support Growth
Rising awareness about the benefits of consumption of low-calorie and low-fat food products and rising prevalence of diabetes and obesity have resulted in higher demand for products helping to mask or improve the flavour of food items. Increasing demand for low-calorie foods from health-conscious consumers while preserving the original flavour creates a lucrative opportunity for this market.
Flavour modulation components are commonly used for improving sweetness, reducing salt, blocking bitterness and increasing mouth feeling. On the flip side, uncertainty about the health effects of sugar substitutes and strict regulations concerning salt reduction ingredients are the key factors that prove to be obstacles to market development.
Nonetheless, the market will continue witnessing high demand from meat products, dairy products, confectionery products, snacks, and savoury segments. The heightened awareness about what's good for health will drive consumers towards healthier comfort food. This will inevitably fuel the demand for taste modulators from the aforementioned application segments.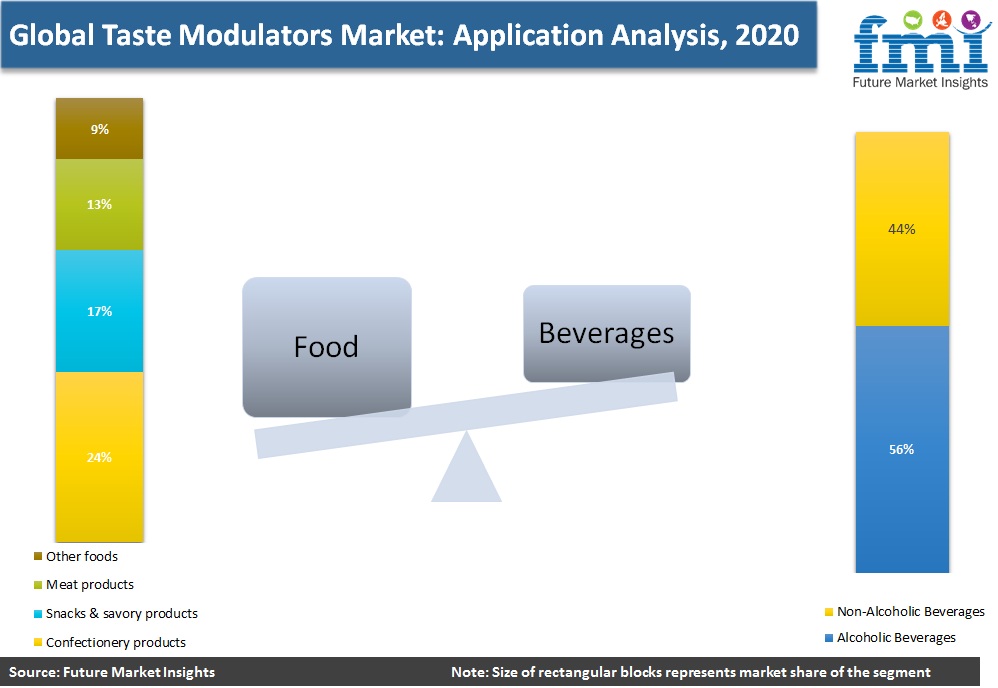 Asia Pacific Emerges as Fastest Growing Market
North America commanded the largest share of global taste modulators market, followed by Europe and Asia Pacific; however, Asia Pacific is expected to see the fastest growth over the forecast period. This region's rapid growth is mainly due to rising demand for processed food products in emerging and developing countries such as India, China, Indonesia, and Thailand; rising health and wellness trends; increasing obesity and diabetes prevalence; and its vast food and beverage industries. Rising urbanization and disposable revenues further support this market's growth.
Growth in the Market for Usable Food and Beverage
The incremental tendency of consumers across the globe towards health-oriented goods has included taste modulators in the functional food and beverage field as a prerequisite in the list. In addition, the sale advertising tag lines such as "ready to drink," "on the go" and other comfort variables such as reduced sugar or sodium consumed entirely by functional drinks further raises demand for taste modulators especially for sweet and salt modulators. Taste modulators are increasingly being used in fortified beverages targeting clients who are searching for healthy drinks without losing their taste and mouth.
How Growth will Unfold
Primary growth drivers for the taste modulators market are increasing demand for products with low calorie and natural sugar flavour, increasing research and development activities for natural products to shape taste modulating solutions and increasing consumer alertness regarding the harmful effects of excess salt intake. Sweet modulators give food products a sugar taste with no calories.
Manufacturers eat it to re-establish the sweet taste. In addition, the cost-effectiveness of sweet modulators, the properties of natural and flavor characterization, and thermal stability further propel their market.
Increasing health consciousness among consumers in Asia Pacific, especially in China, Japan, Australia, India, and other countries has led to the rising demand for food and beverages with various health benefits such as reduced calories, reduced sugar, or lower sodium.
Governments in countries such as Thailand, Singapore, Australia, India, Hong Kong and others have also implemented strong sugar taxes to reduce the prevalence of obesity and diabetes among consumers, with the result that various food and beverage industries prefer sugar alternatives to meet the demand for flavoured / sweetened beverages.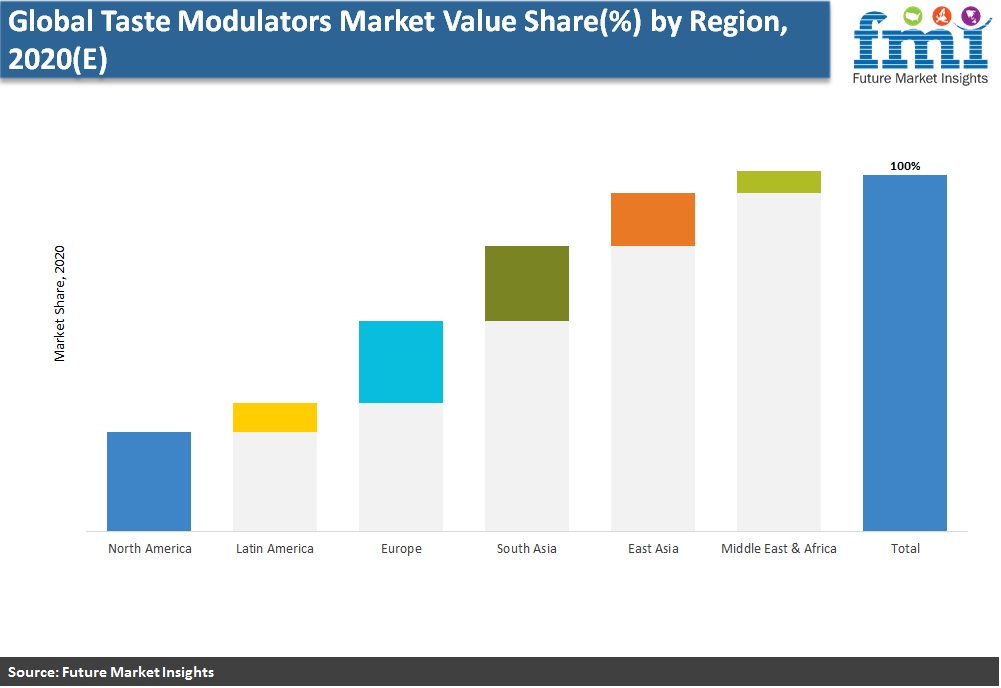 World's Most Profilic Intelligence Engine
Get Access To The World's Largest Market Research Database. Ngage with a revolutionary intelligence engine that scale and pricing that flexes as per your needs
Sign Up Now
TASTE MODULATORS MARKET TAXONOMY
The global Taste Modulators market is segmented in detail to cover every aspect of the market and present complete market intelligence to readers.
Product Type
Sweet Modulators
Salt Modulators
Fat Modulators
Application
Dairy Products
Bakery Products
Confectionary Products
Meat Products
Snacks
Savory
Region
North America
Latin America
Europe
South Asia
East Asia
Oceania
MEA
Need specific information?