Anti-seize Compounds Market Value to Swell 1.5X by 2029
The anti-seize compounds market will maintain a positive trend, owing to top-line growth of adjacent industries - automotive, mining, and construction. While volatile raw material prices have been a decisive factor, players are also likely to confront new challenges with rising stringency in regulatory framework. In addition, uncertainty regarding global economic outlook and geopolitical trade conflicts have collectively impacted the margin growth of the chemical industry lately, which would indirectly affect market growth. Despite these potential pain points, the revenue pool of the anti-seize compounds market will expand 1.5x by 2029.
COVID -19 : Impact Analysis
Request the coronavirus impact analysis across industries and markets
Request Covid -19 Impact
Frequently Asked Questions about Anti-seize Compounds Market
What are the future projections for the anti-seize compounds market?
The global anti-seize compounds market is expected to gain traction over the forecast period on account of increasing investments in construction and mining in countries such as China, India, and Indonesia. Substantial growth in the anti-seize compounds market is mainly backed by demand from automotive & transportation, construction, petrochemical and mining, which cumulatively account for around half of the total consumption of anti-seize compounds.
Will volatile crude oil prices affect the growth of the anti-seize compounds market?
Yes, volatile crude oil prices can adversely affect the anti-seize compounds market. Crude oil prices have been rising since 2016, and reached US$ 57 per barrel in 2019 from US$ 32 per barrel in 2016, affecting the profit margins of anti-seize compound manufacturers. Moreover, volatile crude oil prices also restrict the growth of the petrochemical industry, thereby adversely affecting the growth of the anti-seize compounds market. However, overall impact is expected to be medium.
Which end use holds potential growth opportunities for market players?
Construction and mining industries are expected to push market growth in the near future. These industries have experienced substantial growth over the past few years, thereby increasing the demand for anti-seize compounds. Moreover, investments in construction and mining industries have peaked in recent years, and are expected to further increase in the foreseeable future.
What is the degree of competition in the anti-seize compounds market?
The anti-seize compounds market shows a fairly fragmented structure, with a large number of regional and local market players. In the current scenario, industry leaders such as Anti-Seize Technology, Henkel AG & Company, KGaA, Permatex, Inc., DuPont, Bostik, SAF-T-LOK International Corporation, FUCHS, Calumet Specialty Products Partners, 3M Company, and CSW Industrials, Inc. account for more than one-third of the total revenue share.
Which region will lead the global sales of anti-seize compounds?
East Asia is expected to lead the global sales of anti-seize compounds, mainly backed by increasing demand in automotive & transportation, mining, and construction industries in China. Further, increasing demand from the petrochemical industry is expected to fuel the growth of anti-seize compounds in the region.
Manufacturers to Reap Substantial Value from Copper Grade and Nickel Grade Anti-seize Compounds
Both, copper grade and nickel grade anti-seize compounds find immense utilization across every end-use industry, the latter particularly being used in the petrochemical and oil & gas sectors, owing to their inert nature. Shareholders would generate around 25% of total return from copper grade anti-seize compounds, compared to 12% from the nickel grade version. However, the usage of both these grades is likely to falter by the end of forecast period amidst ecological burden.
East Asia Continues to Create Profit Windfalls
Influenced by abundance of raw materials and availability of cheap labour, anti-seize compound manufacturers continue to allocate large-scale investments in East Asia. Capturing a quarter of overall value, the region is a manufacturing hub of chemicals and automobiles, majorly concentrated in China and Japan. Going forward, governments will significantly devote capital in construction and infrastructure projects to boost growth and the economy. Combined, these tailwinds are further widening investment opportunities for anti-seize compounds market players.
* This data is only a representation. Actual data may vary and will be available in report.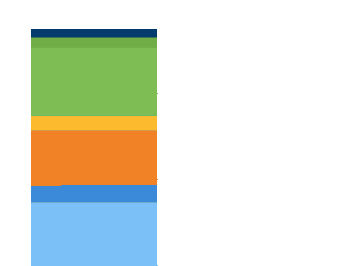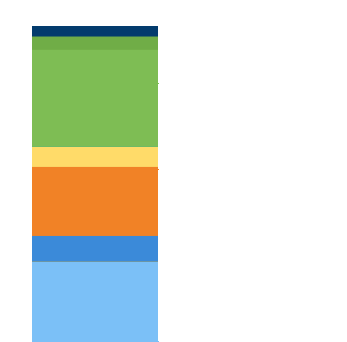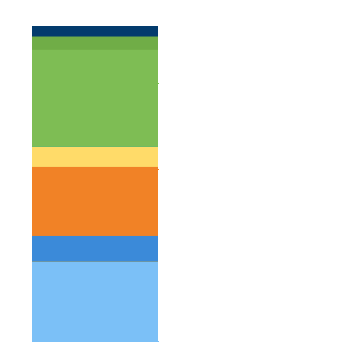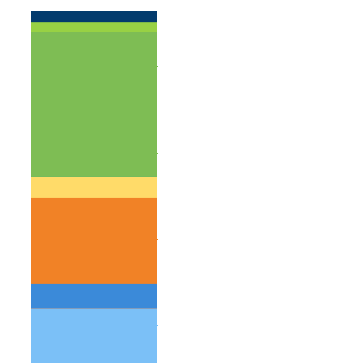 Non-metallic Anti-seize Compounds to Shape Future Roadmap
Metallic anti-seize compounds compromising nickel and copper are receiving backlash from the industrial sector as they hamper workforce and equipment efficiency. While prolonged exposure to nickel-grade anti-seize compounds result in chronic and blood-borne disorders, the copper-grade variant compromises machine performance due to the contamination of transmission fluids. Moreover, discharge of these metallic anti-seize compounds to the external surroundings deteriorate the soil and water profile. Alarmed by this situation, governments across the globe are enacting mandates to ebb the consumption of metallic anti-seize compounds in industrial applications. Manufacturers, in response, are turning to non-metallic anti-seize compounds.
Copper grade stays in demand
Nickel grade to see steady adoption
Maximum revenue via online sales channel
Offline sales channel to gain ground
Cans hold higher value share
Cartridges to show noteworthy CAGR
Demand upsurge in automotive & transportation industry
Stable returns from petrochemical sector
How Growth will Unfold
Accounting for a pronounced revenue share, the automotive & transportation industry would remain the immediate customer of anti-seize compounds. However, the recent slowdown in automobile production, especially in developing countries, will shrink the application of anti-seize compounds in this end-use industry in the near term. Manufacturers are thus focusing on exploring growth prospects in the mining and construction sectors, wherein, anti-seize compounds are used in mine drilling machines and hydraulic cylinders. Boost in petrochemical sector profitability over the past few years is also grabbing huge stakeholders' attention.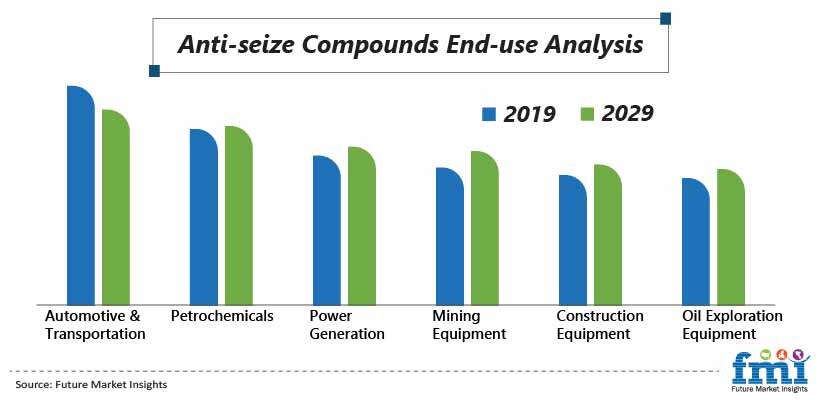 * This data is only a representation. Actual data may vary and will be available in report.
Click Here To Know How The Growth Will Unfold
Custom Market Research Services
FMI offers custom market research services that help clients to get information on their business scenario required where syndicated solutions are not enough.
Overview
Anti-seize Compounds Market Analysis 2019-2029
A recent market study published by Future Market Insights (FMI) on the anti-seize compounds market includes the global industry analysis of 2014-2018 and opportunity assessment for 2019-2029, and delivers comprehensive assessment of the most important market dynamics. Our analysts conduct thorough research on the historical as well as current growth parameters of the market to obtain growth prospects with maximum precision.
Anti-seize Compounds Market Taxonomy
Grade
Silver Grade
Nickel Grade
Food Grade
Marine Grade
Copper Grade
Regular Grade
Nuclear Grade
Non-metallic Grade
Zinc/Aluminum Grade
Special Purpose Anti-seize Grade
Container Type
Cans
Cartridges
Drums
Other Containers
End Use
Automotive & Transportation
Construction Equipment
Aircraft
Mining Equipment
Food Processing Equipment
Marine
Power Generation
Oil Exploration Equipment
Steel Foundry
Petrochemicals
Textile Equipment
Others
Region
North America
Latin America
Europe
East Asia
South Asia
Oceania
Middle East & Africa
How the research was conducted?
Primary Research
C - Level Executives
Marketing Directors
Product Managers
Business Development Officers
Production Managers
Procurement Heads
Sales Executives
Distributors
Traders
Raw Material Suppliers
Industry Experts
End Users
Current market dynamics and challenges
Yesteryear trends
Market characteristics
Market performance and growth quadrants
Competition structure and market structure
Strategic growth initiatives
Near-term and long-term market growth prospects
Market segment splits and authenticity
Opinions on market projections and validity of assumptions
Secondary Research
Industry Publications
Industry Associations

OICA
International Trade Association

Factiva
Company Press Releases
Annual Reports and Investor Presentations
Research Papers
Government Websites and Publications
Trade Websites
Primary Interview Splits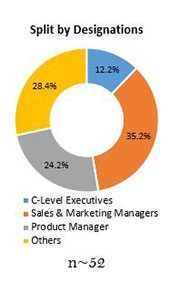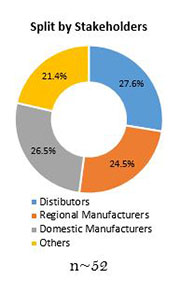 To Learn More About our Comprehensive Perspective on Anti-seize Compounds Market,
Get in touch
Harish Tiwari
Global Head - Business Development
Akshay Godge
Client Partner - Global Business Development
CASE STUDIES
See how our work makes an impact.
At FMI, we design strategies that are adaptive, impactful, and implementable.