Instrument Calibrator – Uptake of The Essentiality for Regular Calibration
Regularity of instrument calibration continues to be an essential aspect among fabrication and manufacturing industries, wherein minute errors translate into massive blunders that impact the entire project. Standardization of calibration intervals for industry instruments and equipment by authorities such as the world meteorological organization (WMO) continue to buoy demand for instrument calibrators.
Top 3 Factors Shaping the Instrument Calibrator Market
Presence of prominent manufacturers in key regions is boosting the market
The availability of instrument calibrators, such as temperature, pressure, and electrical calibrators, due to the adequate presence of prominent manufacturers in key regions is significantly boosting the instrument calibrator market. Rapid growth in various industries, such as pharmaceutical, automobile, aerospace, electronics, and defence, in the recent years is creating opportunities for manufactures to capture a significant share of the instrument calibrators market. Manufacturers provide a wide range of instrument calibrators as per the requirements of various industries.
Frequent use in the pharmaceutical industry is significantly driving the market
In the pharmaceutical industry, various pharmaceutical products, such as drugs, medical devices, and diagnostic test kits, need to be tested as per the stringent guidelines for the same. Testing equipment used in the pharmaceutical industry requires regular calibration testing to ensure its proper functioning. The frequent calibration testing of various pharmaceutical equipment, such as medical testing devices, weather stations, thermistors, and furnaces, requires various calibrators such as temperature, pressure, and electrical calibrators. The growing pharmaceutical industry and the frequent use of calibrators in this industry is boosting the instrument calibrator market.
Mandatory calibration testing in industries is propelling the instrument calibrator market
Industries, such as automobile, pharmaceutical, electronics, aerospace, and defence, require a variety of testing equipment for daily operations. The proper functioning of this testing equipment is essential to carry out various operations. The mandatory calibration testing of this testing equipment as per the regulations is also boosting the instrument calibrator market. Calibrators, such as electrical, pressure, and temperature calibrators, are frequently used in various industries for the calibration testing process.
Instrument Calibrator Market Structure Analysis
Top companies in the instrument calibrator market include Yogokawa Test & Measurement Corporation, Fluke Corporation, AMETEK Inc., and General Electric
While most of the key players maintain a strategic focus on the Asia Pacific and Middle East & Africa markets, the report underlines that technological developments will be a significant developmental strategy for manufacturers
Leading players in the instrument calibrator market are also concentrating on expanding the trend of adopting portable instrument calibrators, whereas cost-effectiveness will remain a strong variation strategy
Some of the key players in the instrument calibrator market are Star Instruments Ltd, Additel, OMEGA Engineering Inc., PRINT & TEMPERATURE Leitenberger GmbH, Calmet, Time Electronics, WIKA, Isothermal Technology Limited, Extech Instruments, and Beamex Oy Ab.
Market Set to Grow 1.6X between 2019 and 2027
Instrument calibrators witnessed sustained traction, as stringent regulations on quality and protective maintenance continue to advocate their essentiality. Gains remain underpinned by greater frequency of using instrument calibrators in the pharmaceutical and electronics sector, wherein chances of errors are influenced by multi-faceted aspects.
Emerging Markets – Goldmine of Opportunity
Spending on industrial infrastructure continues on an upward spiral in emerging economies, particularly in the pharmaceutical, electronics and aerospace industries. This has created a wave pool of opportunities for instrument calibrator manufacturers as well as service providers in these markets.
The Broader Perspective
Industry stakeholders continue to put efforts into advancements in instrument traceability to achieve optimal accuracy of measure data. Early identification of errors to improve output efficiency and reduce process downtimes has further led developments in the instrument calibrators.
Pressure calibrator remains the top-selling category, accounting for nearly two-third market shares
Temperature calibrator will also continue to hold significant shares of the instrument calibrator market
Gains from electric calibrators will continue to be sluggish during the period of assessment
End-Users continue to show a marked preference for benchtop calibrators, which account for over 60% sales
Although sales of portable calibrators will grow at a relatively higher rate than the benchtop variants, gains from the former will remain relatively low.
Demand for instrument calibrators will remain the largest in electronics industry, with sales estimated to account for nearly one-third shares
Adoption will also remain significant in the pharmaceutical/biomedical industries, owing to relatively greater frequency of calibration requirements
Sales of instrument calibrators will record a relatively faster growth at nearly 8% in the food & beverage sector
How Growth will Unfold
Fast permeation of Industry 4.0 has influenced developments in the instrument calibrators, with the integration of sensors that enable digitalization of these equipment. As automation spreads like a wildfire across industry sectors, particularly in developed markets, it is highly likely that future of maintenance will incline more toward digital and so will the calibration processes associated with instruments.
Benchtop | Portable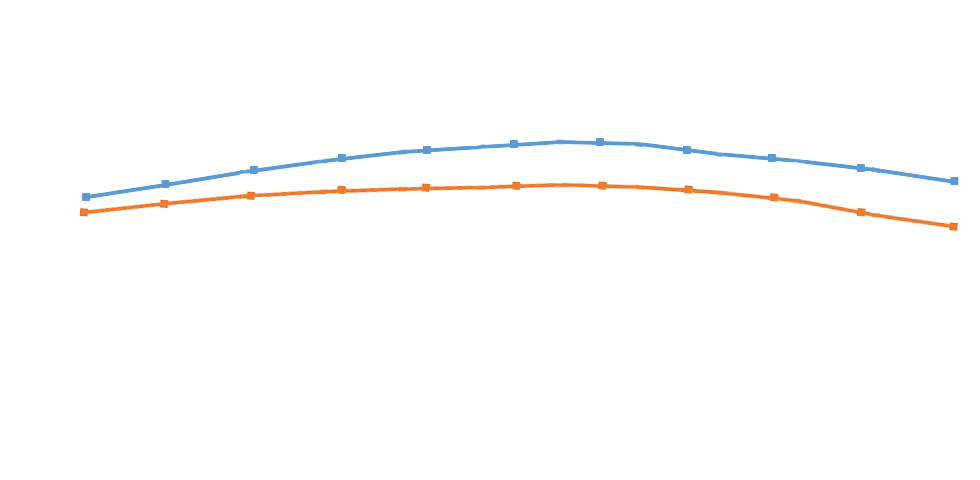 * This data is only a representation. Actual data may vary and will be available in report.
Click Here To Know How The Growth Will Unfold
Custom Market Research Services
FMI offers custom market research services that help clients to get information on their business scenario required where syndicated solutions are not enough.
Overview
Instrument Calibrator Market: Global Industry Analysis 2013-2018 & Opportunity Assessment 2019-2027
A recent market study published by FMI "Instrument Calibrator Market: Global Industry Analysis 2013-2018 & Forecast 2019-2027" offers a comprehensive assessment of the most important market dynamics. After conducting thorough research on the historic as well as current growth parameters of the Instrument Calibrator market, the growth prospects of the market are obtained with maximum precision.
Instrument Calibrator Market Taxonomy
The global Instrument Calibrator market is segmented in detail to cover every aspect of the market and present a complete market intelligence approach to the reader.
By Product
Temperature calibrator
Electrical Calibrator
Pressure calibrator
Others
By End Use
Electronics
Pharmaceutical and Biomedical
Industrial & automotive
Food and Beverage
Aerospace & Defense
Region
North America
Latin America
Europe
Japan
APEJ
MEA
How the research was conducted?
Primary Research
Primary research interviews with Key opinion leaders and other participants were conducted for data collection and validation of the below information:
Average Selling Price (US$) and Market Growth
Adoption of Instrument calibrators
Key Developments
Key Trends and Opportunities
Regional wise Dynamics
Market Share Information
Key Brands
Competition & Key Vendor Strategies
Region-wise dynamics
Competition & Key Vendor Strategies
Secondary Research
American Association for Laboratory Accreditation
European co-operation for Accreditation.
United Kingdom Accreditation Service
National Association of Testing Authorities, Australia.
Aerospace Industry Association
Aerospace and Defense Industries Association of Europe
National Accreditation Board for Testing and Calibration Laboratories (India)
National Defense Industrial Association
Food and Beverage Association of America
American Pharmaceutical Association
Federation of Asian Pharmaceutical Association
European
Federation Of Pharmaceutical Industries Association
Primary Interview Splits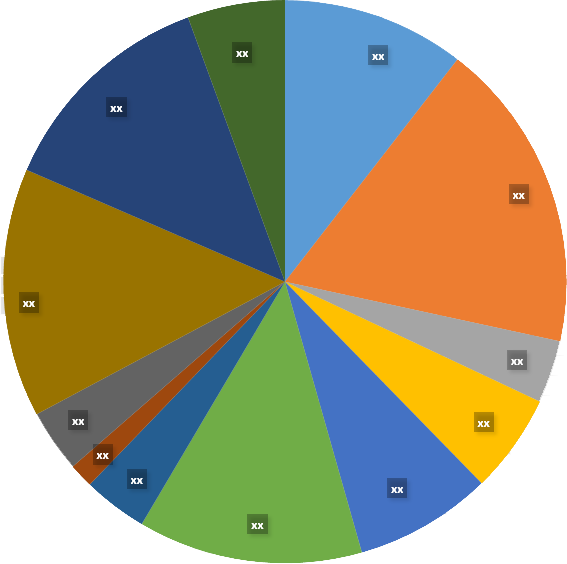 To Learn More About our Comprehensive Perspective on Instrument Calibrator Market,
Get in touch
COVID -19 : Impact Analysis
Request the coronavirus impact analysis across industries and markets
Request Covid -19 Impact
CASE STUDIES
See how our work makes an impact.
At FMI, we design strategies that are adaptive, impactful, and implementable.