Middle East Offers Good Opportunities for Consumer Goods; Residential Water Purifiers, Electronics Accessories, and OLED & LED Displays Witnessing Strong Demand
May 16, 2016 | Consumer Product | FMI
For businesses around the globe, Middle East is a region with stark extremes. Home to some of the world's largest oil-producing nations, the region has witnessed intermittent wars, political tension, civil wars, and lately, an immigration crisis that's had far reaching impact. In addition to geo-political tensions, businesses looking to expand in the Middle East have to grapple with domestic issues, such as endemic corruption, uncertain regulatory policies, and bureaucratic hurdles.
In spite of the seemingly myriad challenges, Middle East remains a lucrative market for businesses that are willing to invest time and resources in studying the unique opportunities it has to offer. According to IMF's World Economic Outlook Database, Middle East's accounted for over 6% of the world's total exports, representing an impressive US$ 1.3 trillion in value (2012 figures).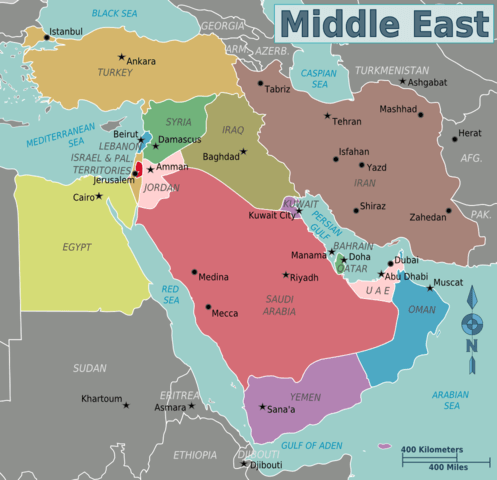 Our market research reports on the Middle East market laid bare important characteristics and trends that are unique to the region. Poor quality of drinking water has spawned demand for residential water purifiers, whereas a rapidly growing middle class is ramping up demand for electronics accessories.
Key Findings
Poor water quality has been a longstanding challenge for governments in the Middle East, and as progress has been slow on this front, consumers have taken it upon themselves to gain access to clean drinking water. Sales of residential water purifiers have skyrocketed, with urban centres accounting for bulk of the demand. Sales are also growing steadily in Tier II cities, however, rural area, where water quality is the poorest, still has low penetration of water purifiers.

According to our research, the Middle East residential water purifiers market was valued at US$ 414 Mn in 2014, and is anticipated to increase at 6.8% in the next decade. Demand is driven by Saudi Arabia and Turkey, which collectively account for over half of global sales of residential water purifiers in the Middle East. Also, consumers have a favourable perception towards RO water purifiers, and this trend doesn't seem to change anytime soon. Key players in the Middle East residential water purifiers market, including Kent, Eureka Forbes, Panasonic, and LG are sensitising consumers on the potential health impact of drinking contaminated water. Strengthening distribution networks remains a key challenge for businesses, and through strategic tie-ups, market leaders are engaged in consolidating their position.
Decline in oil prices has put the spotlight on developing non-oil based resources. Governments in the Middle East, especially in GCC, have been encouraging foreign players to set up their offices in the region in bid to boost the services sector in the region. Middle East has been in the midst of a construction boom for a long time, with skyscrapers and colossal shopping malls becoming a ubiquity.

(Image part of our actual report)
Use of lighting displays in shopping and business centres has also witnessed a robust increase, with LED & OLED displays being highly sought-after. According to our research, the Middle East LED market is anticipated to increase at 14.3% CAGR through 2025, whereas the OLED segment will grow at 4.9% CAGR. As is the case in residential water purifier market, Saudi Arabia and Turkey will continue to lead sales, with GCC countries accounting for a significant share of the overall Middle East market.
Electronic accessories is one market that caught the attention of our analysts as the opportunities for growth are immense. The consumer electronics sector in the region is going through a period of growth, with strong smartphone sales ramping up demand for power banks, wireless earphones, and protective cases. The demand for electronic accessories is primarily driven by the mobile phone accessories segment, which accounted for over 60% of total sales in 2015.

(Image part of our actual report)
The electronics accessories segment is poised to increase at over 6% CAGR, with bulk of the demand coming from GCC. The electronics accessories market in the Middle East is highly fragmented, with local players accounting for a significant share of the market. Matching the low prices offered by local players is proving to be a challenge for major players, such as Samsung, Sony, Toshiba, and Panasonic.
Have questions about our Middle East research reports? Get in touch with our press office at press@futuremarketinsights.com.