A Social Media Upgrade for Businesses and Entrepreneurs
May 19, 2016 | Technology | Future Market Insights
How is it that social media helps identify problems for entrepreneurs and manage their products with greater care? Ever since the inception of social media marketing, entrepreneurs who used this lucrative medium effectively have seen stable earnings in the market and experienced greater profit margins.
Be it Facebook, Instagram or Twitter, more and more manufacturers and entrepreneurs are joining the social media bandwagon. It is always important for manufacturers to get substantial feedback on their products and services. Before the advent of social media, receiving feedback from the consumer end was quite challenging and two-way interactions were next to impossible besides being unsustainable, as setting up such infrastructure incurred huge costs.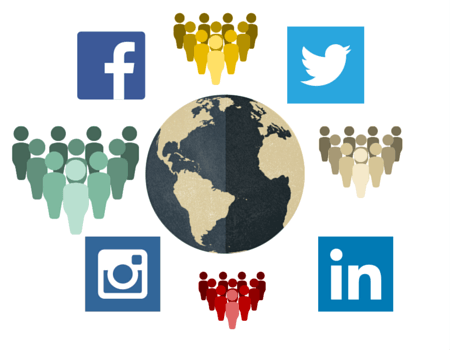 So what do we understand of social media? To keep it simple, 'people connect with people', to create connections. Thanks to the internet, it has arrived at our doorsteps ushering along the world with it. Today, if consumers are not satisfied with a product they need not make much efforts to express their sentiments regarding them as they could simply lend their feedbacks and comments on the particular page of that product on any of the social networking sites.
Similarly, it also helps that manufacturers and entrepreneurs understand the needs of the consumers, their expectations and demands, providing an avenue which facilitates reception of feedback and suggestions. Moreover, it gives the entrepreneurs an opportunity to promote their product even if they are facing financial constraints, as the buyers come to know of their presence in the market and manufactures can assess their position with the competitors in the market.
Studies have shown that social media marketing has in fact raised product popularity with covert promotions, along with the motion of continuous churn on total functionality for entrepreneurs to manage their products better.
Case Study
Dove launched its latest hair product which prevents split ends and came up with an idea to initiate a blogger's group for getting feedbacks from users.
As to get instant feedback on its latest product Dove partnered with 'Indi Bloggers' an Indian association of blogger group. In this blog, Dove invited bloggers to write about their beautiful braids and asked for suggestions on how to create braids without using hair designing tools. A huge number of people responded to the blog making it a complete success.