Compostable Foodservice Packaging - Maximizing the Diversion of Waste from Landfills
Foodservice wares have been facing increasing scrutiny in recent years, in view of growing awareness regarding the ill-effects of single-use plastics and various materials on the environment. Consequently, producers, as well as consumers, are increasingly searching for alternatives that help reduce their carbon footprint and improve waste diversion.
Amid anti-plastic sentiments and plastic-reduction packaging targets set by numerous companies, compostable foodservice packaging was identified as a feasible solution and has witnessed steady adoption over the years. With 'sustainability' and 'zero-waste' gaining traction, compostable items – made of plant-based material that can decompose along with food waste, and turn into compost – continue to gain the attention of foodservice industry.
As landfills worldwide continue to fill up with increasing amount of waste produced from restaurants, catering, and home deliveries, Future Market Insights, in its new publication, turns the spotlight on 'Compostable Foodservice Packaging Market'. The study also analyzes how evolving consumer trends and quest for innovative solutions will shape the future of the compostable foodservice packaging market.
COVID -19 : Impact Analysis
Request the coronavirus impact analysis across industries and markets
Request Covid -19 Impact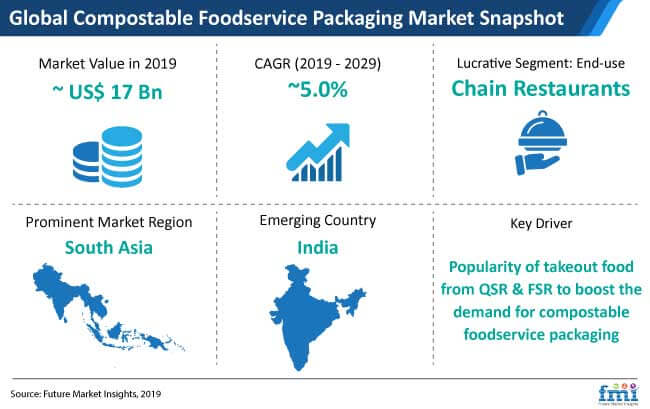 Compostable Foodservice Packaging Market - Key Research Findings
The global compostable foodservice packaging market size was ~US$ 16 Bn in 2018.
The compostable foodservice packaging market is expected to grow at a CAGR of ~5% during the forecast period of 2019-2029.
Popularity of takeout food from QSRs and FSRs to boost the demand for compostable foodservice packaging.
Collectively, East Asia and North America are likely to account for 40% of the revenue share in the compostable foodservice packaging industry, by the end of 2029.

Europe, due to its strong foodservice industry, will continue to be a prominent regional market for compostable foodservice packaging manufacturers.

The chain restaurants segment is expected to remain a prominent application area to invest in for compostable foodservice packaging market players.

The foodservice industry has witnessed significant growth over the last few years, and the growing number of local and international foodservice outlets has been particularly noteworthy.
Noteworthy application potential of compostable foodservice packaging has been identified in the chain and non-chain restaurants.
Key Factors Shaping the Compostable Foodservice Packaging Market
Growth in the Foodservice Industry Owing to the On-the-Go Meal Trend
The foodservice industry is expected to witness growth during the forecast period, owing to the improvements in the economic conditions of developing countries, fast-paced lifestyles, and rapid urbanization. On-the-go meal trend is increasingly growing across a lot of countries. Disposable service ware, which includes single-use disposable cups, meal trays, bowls, etc., is expected to be the fastest-growing segment in the market. The global compostable foodservice packaging growth is fuelled by the expansion in quick service restaurants, which rely heavily on compostable foodservice packaging.
Rising Consumer Demand for Pre-Packed Food to Propel the Market Growth
Global trend towards pre-packed food and foodservice packaging has increased plastic production and hence, a large number of retailers and foodservice industries are focusing on packaging that is environment compatible. Consumer preference for takeaway or ready-to-eat food is increasing, owing to changing lifestyles, growing disposable incomes, and rapid urbanization, especially in emerging economies. Moreover, corporate work culture leading to out of home food habits is also strengthening the demand for compostable foodservice packaging. Considering the changing lifestyle of consumers, a large number of retailers and foodservice industries have evolved around the demand for compostable foodservice packaging solutions.
Compostable Plastics - A Solution to Decreasing Availability of Fossil Fuels for the Production of Plastics
In the current scenario, the production of fossil-based plastic costs lower than bio-based biodegradable plastics. Due to the limited availability and gradually depleting fossil fuels, prices of fossil-based resources are increasing continuously. On the other hand, compostable plastic resins are produced completely out of organic matter without any involvement of fossil fuels in raw materials. Thus, depleting fossil-based resources for manufacturing plastic material, create an opportunity for the compostable plastic materials market.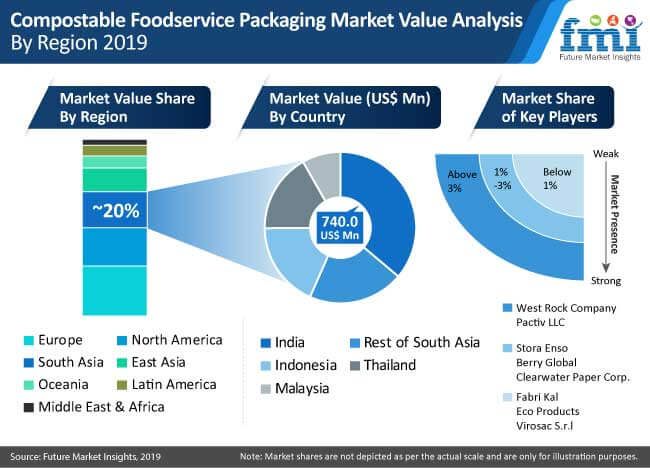 Heightening Consumption by Foodservice Outlets in Developing as well as Developed Regions
The Europe region is estimated to register steady growth during the forecast period. The bans on single-use plastic in Germany and the UK drive the compostable foodservice packaging market growth. The flourishing foodservice sector across Asia Pacific and the Middle Eastern region is offering a strong impetus to the demand for compostable foodservice packaging. While easy recycling and composability prominently account for growing popularity of compostable foodservice packaging across developing regional markets, a consistent rise in the number of foodservice outlets, especially chain FSR and QSR, are more likely to contribute to the sales of compostable foodservice packaging in the near future. The South Asia region is projected to clock a high CAGR during the forecast period. This is primarily attributed to growth in consumer eating habits. Most of the people in India eat out, particularly from street stalls and food trucks.
Compostable Foodservice Packaging Market Structure Analysis
The global compostable foodservice packaging market represents a fairly consolidated competition landscape, where majority of the key players maintain their strategic focus on the development of partnerships and acquisitions, targeting a global footprint.
The compostable foodservice packaging market has been relatively moderate in size, which remains a key factor for its dynamic competitive nature.
Leading manufacturers of compostable foodservice packaging are currently prioritizing R&D and new product launches to resonate with the booming consumption of eco-friendly materials in Europe, North America, and East Asia.
Product portfolio expansion to remain one of the key developmental strategies adopted by manufacturers of compostable foodservice packaging.
For a stronger foothold in target markets, compostable foodservice packaging manufacturers will continue to rely on inorganic strategies, such as mergers and acquisitions.
Focus on Sustainable Packaging Creating Opportunities
Increasing number of foodservice establishments that were traditionally considered as dine-in eateries are now offering delivery and catering options to meet the needs of today's on-the-go consumers. Concurrently with growing pressures on adopting sustainable materials and incorporating an effective food waste management program, compostable foodservice packaging has been gaining rising momentum in the industry. In the light of global efforts to replace unsustainable materials, research has been undergoing for new forms of compostable packaging including straws and cups designed from seaweed, bowls made of mushrooms, and others. Moreover, demand for high-value disposable items from quick service restaurants (QSRs) to maintain food temperature and minimize the leakage or spillage is likely to work in tandem with rapid adoption of compostable foodservice packaging.
While compostable foodservice wares are great for the environment, they require a specific setting for breaking down. In addition, the organic recycling businesses have been facing several obstacles in terms of ambiguous regulatory scenario, performance capabilities, and cost factors, which continues to impede the widespread adoption of compostable foodservice packaging. Further, limited availability of compost facilities in the low- and mid-income countries has added to reluctance of incorporating compostable materials in foodservice packaging.
Tracking Evolving End Users' Preference as the Market Expands
Designed-in recyclability' or 'design for recycling' is a new sustainable trend which is expected to dominate new product development (NPD) in the coming years. Compostable foodservice packaging, made from plant-based materials, is designed to be recycled with food waste, while conventional packaging cannot be recycled if contaminated with food. While Europe accounts for greater opportunities for compostable packaging due to strong foodservice industry, North America continues to complement market growth, owing to wide acceptance of certified compostable foodservice ware that meets regulatory requirements. Newer opportunities abound for stakeholders in Asia Pacific, considering the escalating number of foodservice outlets, sprung in working population, and preferential shifts towards dining out.
* This data is only a representation. Actual data may vary and will be available in report.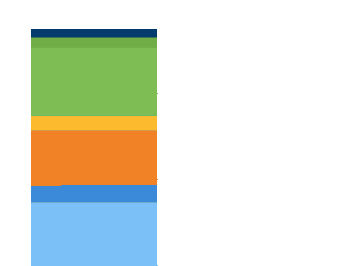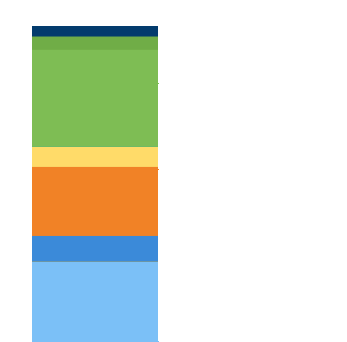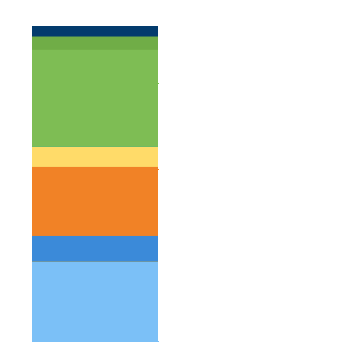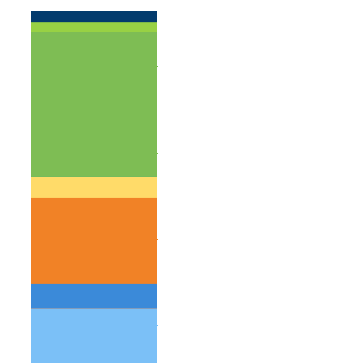 Notable Trends Influencing the Market Growth
Compostable packaging does not require petroleum during production, as it is made completely from organic matter and has no plastic in it. Subsequently, a significant depletion in fossil-based resources for manufacturing plastic materials is likely to create sustained opportunities for the market stakeholders. However, as the price of compostable plastic resins is relatively high as compared to fossil-based resins, manufacturers have been put to test. Therefore, significant focus has been placed towards innovative production technologies that could aid in manufacturing cost-effective compostable plastic resins. Realizing the negative environmental impact of conventional packaging, a number of market players are constantly investing their time and resources in the development of more circular packaging solutions.
Despite aligning with 'going green' trend, compostable foodservice packaging is expected to solve a part of tremendous food waste and packaging issues in the industry. As impact of notable trends such as 'grab-and-go' and 'ready-to-eat' has been noticeable across foodservice industry, market players will need to pay attention towards compostable films and cover sheets that can not only allow consumers to see the food inside but also act against the premature degradation of food.
Trays remain the top-selling category
Demand for cups growing significantly
Paper & paperboard remains highly preferred
Adoption of plastic to pick pace
Non-chain restaurants remain top end user
Use in chain café increases considerably
How Growth will Unfold
As consumers worldwide are increasingly looking for companies and brands that take the lead on environmental issues and promote a host of solutions, packaging industry has been undergoing a sea change in recent years. Compostable foodservice packaging sector in particular, is spectating massive investments in R&D activities to be in parallel with demand for affordable sustainable solutions in foodservice sector. Uncertain regulatory framework has also brought on developing products that meet all kinds of standards. In addition to extending product portfolio, stakeholders in the compostable foodservice packaging remain inclined towards M&A activities to strengthen their position across different geographies as well as to develop innovative solutions to solve current challenges in the market.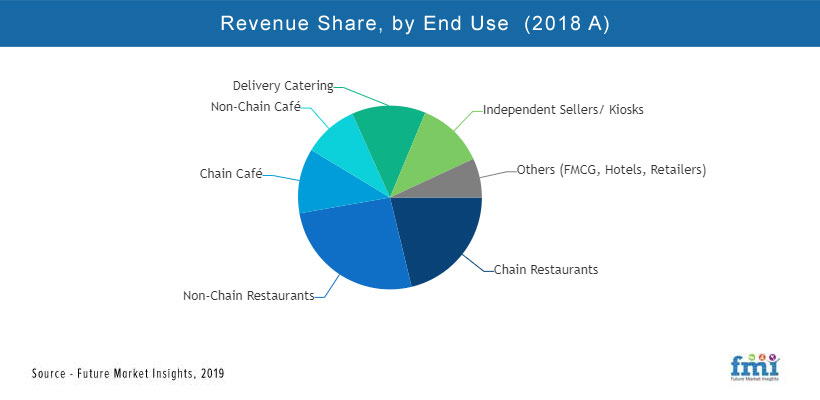 * This data is only a representation. Actual data may vary and will be available in report.
Click Here To Know How The Growth Will Unfold
Custom Market Research Services
FMI offers custom market research services that help clients to get information on their business scenario required where syndicated solutions are not enough.
Overview
Compostable Foodservice Packaging Market: Global Industry Analysis 2014 - 2018 & Opportunity Assessment 2019 - 2029
A recent market study published by FMI on the compostable foodservice packaging market includes global industry analysis 2014-2018 & opportunity assessment 2019-2029, and delivers a comprehensive assessment of the most important market dynamics. After conducting thorough research on the historical as well as current growth parameters of the compostable foodservice packaging market, the growth prospects of the market are obtained with maximum precision.
Compostable Foodservice Packaging Market Taxonomy
The global compostable foodservice packaging market is segmented in detail to cover every aspect of the market and present complete market intelligence to the reader.
By Packaging Type
Plates
Trays
Bowls
Cups
Clamshell
Cutlery
Pouches & Sachets
Others
By Material
Plastic

PLA
PHA
PBS
PBAT
Starch Blends
Others

Paper & Paperboard

Coated Unbleached
Molded Fiber
Other Grades

Others
By End Use
Chain Restaurants
Non-chain Restaurants
Chain Café
Non-Chain Café
Delivery Catering
Independent Stalls & Kiosks
Others
By Region
North America
Latin America
Europe
South Asia
East Asia
Oceania
Middle East and Africa
How the research was conducted?
Primary Research
C - Level Executives
Marketing Directors
Product Managers
Business Development Officers
Production Managers
Procurement Heads
Sales Executives
Distributors
Traders
Raw Material Suppliers
Industry Experts
End Users
Current market dynamics and challenges
Yesteryear trends
Market characteristics
Market performance and growth quadrants
Competition structure and market structure
Strategic growth initiatives
Near-term and long-term market growth prospects
Market segment splits and authenticity
Opinions on market projections and validity of assumptions
Secondary Research
Industry Publications
Eco-cycle Organization
Food Service Packaging Institute
The National Restaurant Association
European Bioplastics, Nova- Institute
Factiva
Company Press Releases
Annual Reports and Investor Presentations
Research Papers
Government Websites and Publications
Trade Websites
Primary Interview Splits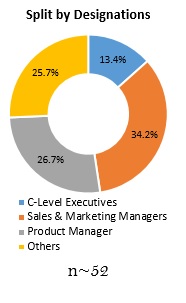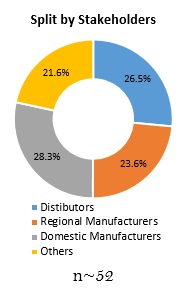 To Learn More About our Comprehensive Perspective on Compostable Foodservice Packaging Market,
Get in touch
Harish Tiwari
Global Head - Business Development
Akshay Godge
Client Partner - Global Business Development
CASE STUDIES
See how our work makes an impact.
At FMI, we design strategies that are adaptive, impactful, and implementable.