CMOS Camera Market Value to Surge 2.6X by 2029
Conventionally, industrial machine vision cameras have been banking on charged coupled device (CCD) image sensors. Yet, the industrial imaging industry is moving aggressively towards complementary metal-oxide semiconductor (CMOS) imagers. Thanks to the increasing capabilities of CMOS sensors, contemporary cameras are coming with reduced footprint and greater efficacy. As a consequence, CMOS cameras are gaining preference over the CCD variant in today's imaging landscape. The CMOS camera market, growing at a tremendous CAGR, will experience nearly three-fold revenue growth over 2019-2029.
COVID -19 : Impact Analysis
Request the coronavirus impact analysis across industries and markets
Request Covid -19 Impact
Key Factors Shaping CMOS Camera Market
Increasing Adoption for Traffic Surveillance Spurring CMOS Camera Market Growth
Traffic surveillance is an important application area where CMOS cameras have potentially and advantageously replaced most known cameras, frame grabbers, and other security systems. Traffic surveillance applications enforce high demand on the image sensor. Typical traffic situations may contain high dynamics, e.g., when high-intensity areas, such as the high-beam of a vehicle, appear concurrently with low-intensity areas such as the car's silhouette at night. Image sensors with a high dynamic range and little blur are preferred for these applications. Additionally, high dynamic-range sensors ease the design of the camera control and the control of the lens aperture in changing light conditions.
Embedded Vision Driving Growth of CMOS Camera Market
Embedded machine vision systems combine all the elements of a machine vision system, including image acquisition, image processing, and communication, in a form factor that prizes compact size and low power consumption. Smart camera integration was done at the board level. These systems put all elements on as few boards as possible in a single enclosure. However, traditional machine vision companies were able to access new system-on-a-chip (SoC) solutions. It will open up an unprecedented market opportunity to embed machine vision in an unlimited number of nontraditional applications that would benefit from automated imaging functionality. Manufacturers of CMOS cameras are looking to continuously develop new products integrated with embedded machine vision systems for advanced applications.
Increased Adoption of CMOS Cameras in Healthcare
Medical applications also benefit from the development of fast image sensors technology. Introduction of miniature, ultra-low power CMOS cameras have opened new perspectives to minimally-invasive medical devices, such as wireless capsules for gastrointestinal tract observation. Almost all medical and near medical areas benefit from image sensor utilization. These sensors are used for patients' observation and drug production, inside dentists' offices, and during surgeries. In most cases, the sensor itself represents only a small fraction (in size and cost) of the larger system, but its functionality plays a major role in the whole system. E.g. wireless image sensor capsule, which, after swallowing, constantly transmits a video signal during its travel inside the body. This capsule movement is insured by natural peristalsis. A continuous increase in the healthcare application areas of wireless CMOS cameras has created potential growth opportunities for the CMOS camera market.
Amidst the COVID-19 pandemic, many industries around the world are turning to machine vision and imaging technologies. Various machine vision systems such as CMOS cameras are beneficial in identifying, detecting, and gauging equipment such as respirators, ventilators, and personal protective gear. Such innovative solutions aid in addressing patient needs and shielding healthcare personnel, thereby controlling the transmission of the coronavirus.
North America CMOS Camera Market to Remain Dominant
In terms of value, the CMOS camera market in North America led the global market in 2018. The CMOS camera market in the U.S. is projected to offer the most lucrative opportunities for revenue generation over the forecast period. The market in Asia Pacific Excluding Japan is expected to record the highest growth rate over the forecast period, owing to increasing investments for security & surveillance, and growing demand for smart consumer electronics. Organizations in this region are experiencing increase in customers, which is why, they are focusing on offering cameras with enhanced resolution, frame rate, pixel size, and sensor format.
CMOS Camera Market Structure Analysis
Partnerships, acquisitions, and collaborations with niche players is one of the key strategies followed by leading providers in the CMOS camera market.
Sony Corporation, Samsung, and Canon Inc. are the largest and most experienced in the global CMOS camera market.
The global CMOS camera market is moderately concentrated in size, which remains a key factor for its dynamic competitive nature.
| | |
| --- | --- |
| Report Metrics | Details |
| Base Year Considered | 2018 |
| Actual Estimates/ Historical Data | 2014 - 2018 |
| Forecast Period | 2019 - 2029 |
| Market Value (2018) | US$ 4.5 Bn |
| Segments Covered | Camera Type, Professional Services, Pixel Density (Megapixels), Application, and Region |
| Regions Covered | North America, Latin America, Western Europe, Eastern Europe, Asia Pacific Excluding Japan, Japan, Middle East & Africa, GCC Countries, and Emerging Countries |
| Report Coverage | Revenue Forecasts, Company Share, Competitive Landscape, Growth Factors, and Trends |
Security & Surveillance Register Greater Demand Growth
Security & surveillance has been a key application area of CMOS cameras. As conventional cameras are cost-prohibitive, inefficient, and large in size, their applicability has been limited to military and government applications. CMOS cameras, owing to their cost-containment, compact size, and low power consumption attributes, are finding immense utilization in civilian security applications. By 2029, CMOS camera manufacturers would reap around US$ 4 Bn from security & surveillance applications. Further, they are unpacking new revenue lines in the consumer electronics sector.
APEJ Market the Fastest-growing
North America, at present, captures over one-third of overall value of the global CMOS camera market. The U.S. continues the most lucrative opportunities in the global landscape. This study reveals that, by 2029, the value share of North America will slide gradually. Driven by surging investments in security & surveillance, and rising penetration of smart consumer electronics, Asia Pacific excluding Japan (APEJ) is offering a conducive environment for CMOS camera manufacturers. Further, the regional market will outpace North America's market towards the end of the projection period. Players in APEJ are focusing on offering cameras with enhanced resolution, frame rate, pixel size, and sensor format.
* This data is only a representation. Actual data may vary and will be available in report.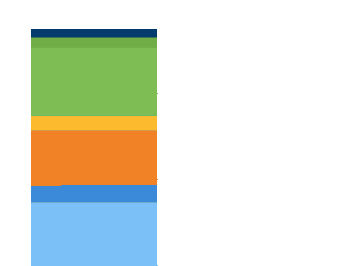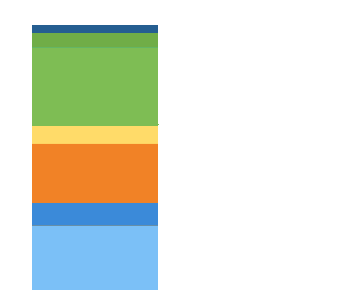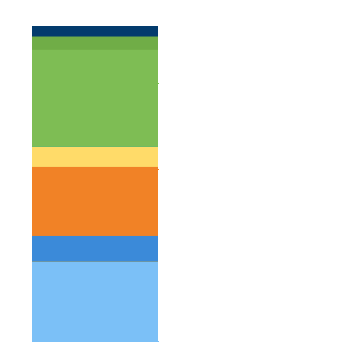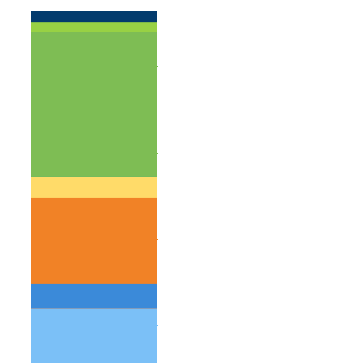 Market Players Must Capitalize on Healthcare Industry
The healthcare industry is aggressively embracing fast image sensor technology. Introduction of power-efficient and compact CMOS cameras are becoming an integral component in minimally-invasive medical devices such as wireless capsules for gastrointestinal tract observation. Although CMOS cameras represent a meagre fraction of the larger system in terms of cost and size, their functionality is crucial in the entire system. For instance, wireless image sensor capsules, which after consumption, continually transmit a video signal during their travel inside the body. Such increasing use cases in the healthcare sector of wireless CMOS cameras is attracting huge attention of market players.
Low-light CMOC cameras remain in-demand
HD CMOS cameras to gain traction
CMOS cameras with less than 5MP procure leading revenue share
CMOS cameras with more than 20MP to show noteworthy CAGR
High application in security & surveillance
Adoption in consumer electronics to surge
How Growth will Unfold
CMOS cameras with pixel density of less than 5 megapixels (MP) will continue to capture the attention of market players over the decade ahead. These 5 MP CMOS cameras are increasingly leveraged in the automotive industry. As innovations prevail in machine vision, extended automotive use cases, including advanced driver assistance systems (ADAS), will offer new growth avenues for these CMOS cameras. 5-10 MP CMOS cameras are also reflecting value-capture prospects; however, they are likely to lose their revenue share to CMOS cameras with a pixel density over 20 MP, over the years to come.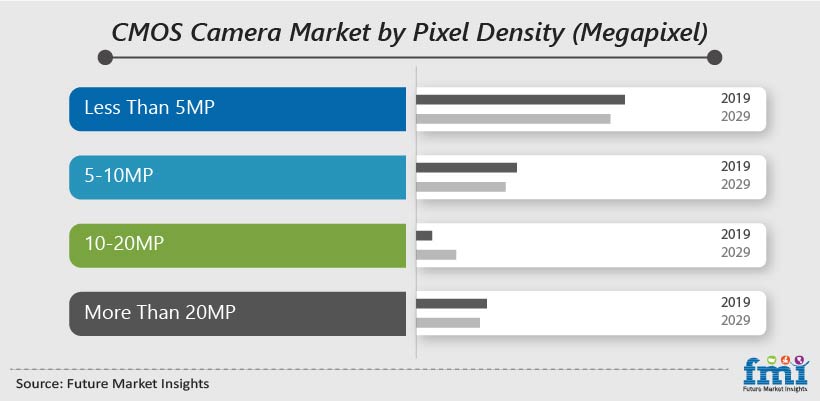 * This data is only a representation. Actual data may vary and will be available in report.
Click Here To Know How The Growth Will Unfold
Custom Market Research Services
FMI offers custom market research services that help clients to get information on their business scenario required where syndicated solutions are not enough.
Overview
A recent market report published by Future Market Insights on the CMOS camera market includes global industry analysis of 2014-2018 and opportunity assessment for 2019-2029, and delivers a comprehensive assessment of the most important market dynamics. After conducting thorough research on the historical and current growth parameters, growth prospects of this market are obtained with maximum precision.
CMOS Camera Market Taxonomy
The global CMOS camera market is segmented in detail to cover every aspect of the market, and present a complete market intelligence approach to the readers.
Camera Type
Stereo Vision CMOS Cameras
Low-light CMOC Cameras
Low-noise CMOS Cameras
HD CMOS Cameras
Ultra-HD CMOS Cameras
Professional Services
Imaging Consultancy Services
Camera Integration Services
Support & Maintenance Services
Pixel Density (Megapixels)
Less Than 5MP
5-10MP
10-20MP
More Than 20MP
Application
Aerospace & Defense

Land-based Applications
Naval-based Applications
Airborne Applications

Automotive & Transportation

Roadways
Railways
Seaways

Medical Devices
Consumer Electronics
Industrial
Security & Surveillance
Others
Region
North America
Latin America
Western Europe
Eastern Europe
Asia Pacific Excluding Japan
Japan
Middle East & Africa
GCC Countries
Emerging Countries
How the research was conducted?
Primary Research
C - Level Executives
Marketing Directors
Sales Heads
Sales Executives
Technical Advisors
CMOS cameras manufacturer
Distributors
Industry Experts
End Users
Current Market Dynamics and Challenges
Market Characteristics
Market Performance and Growth Quadrants
Competition Structure and Market Structure
Strategic Growth Initiatives
Near-term and Long-term Market Growth Prospects
Market Segment Splits and Authenticity
Opinions on Market Projections and Validity of Assumptions
Secondary Research
Company White Papers
Annual Reports and Investor Presentations
Research Papers
Company Press Releases
Government Websites and Publications
Primary Interview Splits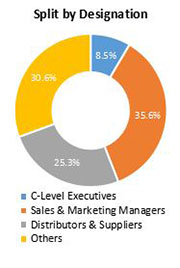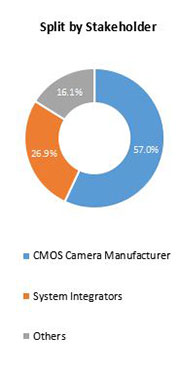 To Learn More About our Comprehensive Perspective on CMOS Camera Market,
Get in touch
Harish Tiwari
Global Head - Business Development
Akshay Godge
Client Partner - Global Business Development
CASE STUDIES
See how our work makes an impact.
At FMI, we design strategies that are adaptive, impactful, and implementable.