Maltodextrin Market Outlook
The maltodextrin market has been recording a moderate growth rate and is likely to upkeep its pace during the forecast period. Among the other market trends that our analysts have found, an increasing number of applications of maltodextrin is anticipated to drive the growth. Besides the use of maltodextrin in food and beverages for improving the texture, it has been finding its use in baby food as well.
Since there is a growth in dual working households, it is expected that demand for nutrition-rich infant food and meals is going to proportionately increase during the forecast period. In addition, maltodextrin has also been used for sports nutrition. As maltodextrin is a fast-digesting carbohydrate, it is finding its use in sports drinks and snacks for sportsperson.
Other than sports, cosmetic, chemicals, and pharmaceuticals are some other end-use areas, creating a demand for maltodextrin. Several studies have found that maltodextrin can be used as a regular panacea for the treatment of hypoglycemia. In such a condition, maltodextrin has a property to quickly raise the blood sugar level.
Moreover, some studies have also found that maltodextrin can be used as a potential cure for colorectal cancer, owing to its property of preventing the growth of tumour without any side-effects. Consumers suffering from various digestive problems such as stool consistency, stool volume, and colonic transit time are recommended maltodextrin. In a nutshell, the use of maltodextrin has been increasing in the pharmaceutical industry, and with more research, numerous benefits might come to light.
During the COVID-19 crisis, the food and beverages industry has experienced the worst hit. As a result, the sales of maltodextrin has dropped to a certain extent. In addition, its demand in sports nutrition has also witnessed a slug, as numerous sports event has come to a halt. However, the use of maltodextrin in pharmaceutical has remained steady.
Corn-Based Maltodextrin Report for Major Share 51.5%
Corn-based maltodextrin is expected to hold about 51.5% of the global maltodextrin market. Corn is a high quality and an easily available source of maltodextrin. Therefore, the rising demand for artificial sweetener in the food and beverage industry is expected to bode well for the corn-based maltodextrin market. In addition to this, cassava-based maltodextrin is gaining transaction and is projected to show high growth among other sources of maltodextrin.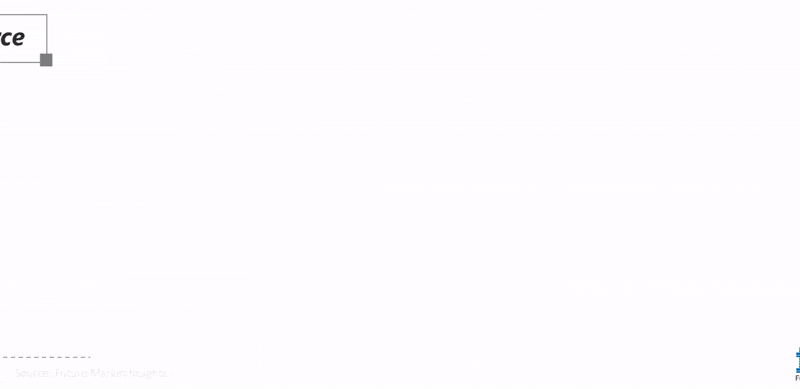 East Asia Market Account for high Growth owning to rising demand from Downstream Industries
East Asia is expected to exhibit the highest CAGR in the global maltodextrin market. The ever-rising consumption of low-calorie artificial sweeteners will increase the demand for maltodextrin in the region. Meanwhile, North America is dominating the maltodextrin market in terms of consumption. Plant-based food additives are in high demand since consumers have become more health-conscious. Also, the consumption of US-produced cheese products on the rise. This is helping the maltodextrin market grow significantly in emerging countries and maintain growth rate backed by considerable demand in developed countries.
Increasing Application in Food and Beverages Creates Growth Opportunities
The demand for maltodextrin is rising, albeit gradually. In the coming years, growth opportunities are likely to open up as the market witness high demand from food and beverages, pharmaceuticals, cosmetics and personal care, and chemicals segments. Maltodextrin is used in bakery products to enhance mouth-feel. In addition to this, it is used in sports supplements, processed food, confectioneries, ice-creams and other food products.
How Growth will Unfold
Maltodextrins can be used to partially replace fats whilst maintaining the texture of food products. As low-calorie intense sweeteners, maltodextrin is widely used by packaged food manufacturers, the bakery industry, as well as in the HORECA sector. However, these concentrated sweeteners require bulking & texturizing agents for effective usage in various applications.
Use of maltodextrin along with certain dextrose is forecast to increase the density of the final product for proper quantification or measure because it acts as a perfect replacement for fat in various products ranging from margarine to fat-free dessert mixes. This use of maltodextrin as fat reduction ingredients driving its market growth over the coming years.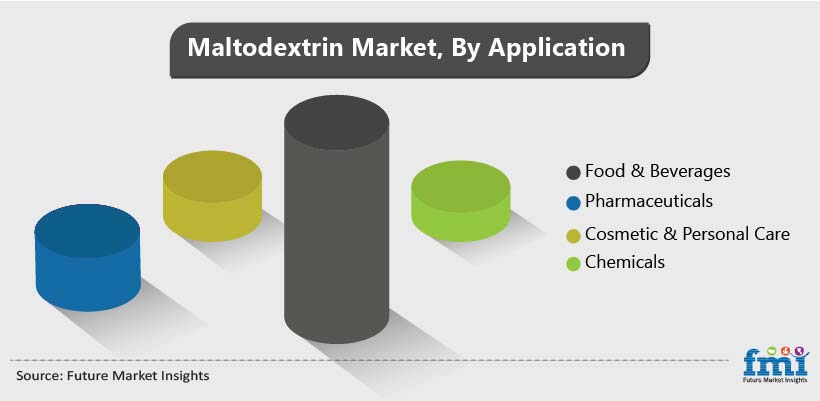 Maltodextrin Market Report Scope
Attribute

Details

Forecast Period

2014-2018

Historical Data Available for

2019-2029

Market Analysis

US$ Mn for Value and Tons for Volume

Key Regions Covered

North America, Europe, Latin America, East Asia, South Asia, Oceania, and Middle East & Africa (MEA)

Key Countries Covered

U.S, Canada, Mexico, Brazil, Peru, Chile, Poland, Germany, Italy, Spain, United Kingdom, Nordic Region, Benelux, Rest of Europe, China, India, Japan, Korea, Indonesia, Malaysia, Singapore, Taiwan, Thailand, Rest of South Asia, Australia, New Zealand, GCC, Turkey, South Africa, and Rest of MEA

Key Segments Covered

Nature, Source, Form, Application, Region

Key Companies Profiled

Cargill Incorporated
The Archer Daniels Midland Company
Tate & Lyle Plc
Roquette Freres SA
Penford Corporation
Grain Processing Corporation
Tereos Syral
Zhucheng Dongxiao Biotechnology Co., Ltd

Report Coverage

Market Overview, Key Market Trends, Key Success Factors, Demand Analysis, Market Background, COVID-19 Analysis, Segmental Analysis, Regional Profiling, Market Structure & Competition Analysis

Customization & Pricing
FREQUENTLY ASKED QUESTIONS ABOUT MALTODEXTRIN MARKET
Which nature-based maltodextrin segment witnesses higher growth opportunities?
Maltodextrin market earns major revenue from the conventional maltodextrin segment as it is increasingly used in food as an artificial sweetener. However, organic maltodextrin shows high growth rate compared to conventional maltodextrin.
What factors are aiding growth in the maltodextrin market?
Demand for natural and plant-based products is rising in the global market due to health halo surrounding these products. Consumers have become more aware and knowledgeable hence they are more inclined towards leading a healthy lifestyle. This tends to drive the maltodextrin market.
Which region will lead the global sales in maltodextrin market?
North America remains the largest shareholder in the global maltodextrin market. The US has emerged as a dominant region in the maltodextrin market in terms of consumption. However, East Asia is expected to show higher growth over the coming years.
Which source of maltodextrin will record the highest sales in the next five years?
While the corn-based maltodextrin continues to influence growth strategies with the leading market share, growing demand for natural plant-based ingredient in the food and beverage industry will result in increased market share.
What is the degree of competition in the maltodextrin market?
The global maltodextrin market is highly organized in developed and emerging economies. Key players operating in the maltodextrin market are focusing on utilizing other sources such as wheat, cassava, rice and other sources for manufacturing maltodextrin.
MALTODEXTRIN MARKET TAXONOMY
The global maltodextrin market is segmented in detail to cover every aspect of the market and present complete market intelligence to readers.
Nature
Source
Corn
Wheat
Potato
Cassava
Rice
Form
Spray-Dried Powder
"Instantized"/Agglomerated
Application
Food and Beverages
Baby Food
Beer
Breakfast Cereals
Dairy Products
Instant Pudding
Sports Nutrition
Salad Dressing
Others ( Sauces, Snacks and Margarines and Butter )
Cosmetic and Personal Care
Pharmaceuticals
Chemicals
Region
North America
Latin America
Europe
East Asia
South Asia
Oceania
Middle East and Africa
Need specific information?