Corn-based Digestion Resistant Maltodextrin Accounts for Nearly 3/5 Market Share
Accounting for nearly 3/5 share of the total revenue, corn-based digestion resistant maltodextrin continues to witness significant demand. However, recent studies have suggested the presence of allergy-triggering proteins in corn-based DRM, which is likely to hamper its demand growth in the near future. While wheat- and cassava-based DRM will cross the US$ 100 Mn mark in the coming years, potato-based versions will witness double-digit consumption growth.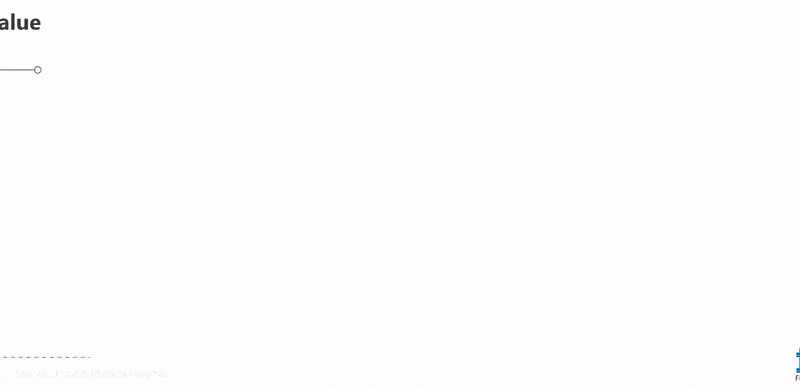 North America Makes Up for 1/3 of Total DRM Sales
Consumer awareness regarding the negative health impacts of consuming excessive calories remains the cornerstone of the regional markets for digestion resistant maltodextrin, in both, developed and developing nations. Accelerating shift towards healthier food choices, especially among the millennials, is maximum in North America, where the digestion resistant maltodextrin market will surpass US$ 200 Mn by 2029 end. The region holds around a third revenue share of the global digestion resistant maltodextrin market, and will continue to offer worthwhile opportunities for DRM producers during the forecast period. Furthermore, the digestion resistant maltodextrin markets in Asia and Latin America, primarily represented by China and Brazil, are projected to exhibit rapid CAGR.
Stakeholders Tapping Potential in Sports Nutrition
Digestion resistant maltodextrin is considered an energy powerhouse for consumers indulging in sports and physical activities, as it is easily absorbed in the small intestine, has a calorific value of 4 kcal/g, and forms 50-55% of the body's total energy intake. Further, the growth of the sports food industry will also augur well for the digestion resistant maltodextrin market, as manufacturers in the food industry are introducing products such as protein powder, thereby offering lucrative opportunities for DRM producers.
How Growth will Unfold
Many nutrition research studies emphasize the pitfalls of excessive sugar intake and its contribution to the rise of blood sugar levels, which have had a noteworthy impact on the consumption of digestion resistant maltodextrin in the food sector. In 2018, DRM worth US$ 187 Mn was consumed by the global food industry, accounting for nearly 50% revenue share of the digestion resistant maltodextrin market. While stakeholders in the food industry remain the target consumers for market players, the beverage industry will also emerge as a prominent consumer of DRM in the coming years.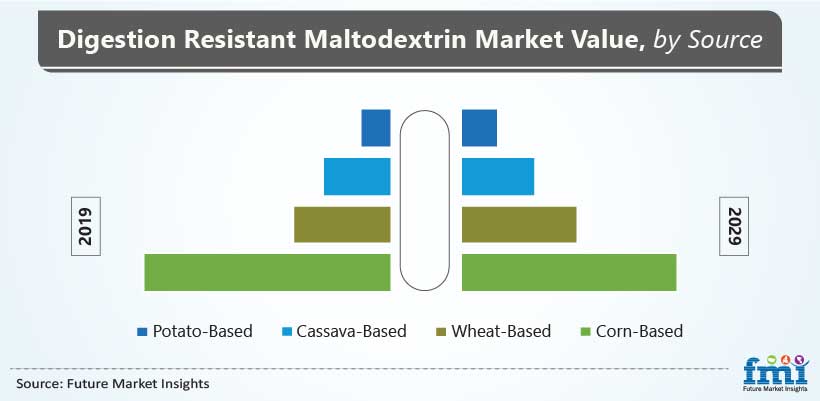 FREQUENTLY ASKED QUESTIONS ABOUT GLOBAL DIGESTION RESISTANT MALTODEXTRIN MARKET
Which factors will uphold the market position of developed regions throughout the projection period?
While North America has been witnessing major growth in the digestion resistant maltodextrin market, Europe will also have an important market share by 2029. Europe will gain prominence through the robust growth of potato-based digestion resistant maltodextrin.
Which regional market will develop a favorable growth scenario for the sales of digestion resistant maltodextrin?
East Asia, led by China, would be the most attractive region for growth in the digestion resistant maltodextrin market in the next decade. The region's growth potential will be on account of increasing consumer inclination towards sugar-free products and dietary supplements.
How will the growing trend of low-calorie food among millennials shape up the digestion resistant maltodextrin market?
Expanding millennial population is highly consuming low-calorie food driven by growing health consciousness. Addition of maltodextrin instead of starch-based sweeteners reduces the overall carbohydrate level of a final food product, and such products are preferred by consumers.
Will stringent government regulations hamper sales of the digestion resistant maltodextrin market?
If digestion resistant maltodextrin is produced from wheat, then 'wheat' should be included in its labeling, according to the Food Labeling and Consumers Protection Act. This may impact the sales of products containing maltodextrin, as some consumers are gluten-intolerant.
Which industry will contribute major revenue share to the digestion resistant maltodextrin market in the near future?
The food industry will reap immense benefits from the growing demand for digest resistant maltodextrin. Moreover, the food industry will continue to hold 50% of the revenue share over the projection period.
DIGESTION RESISTANT MALTODEXTRIN MARKET TAXONOMY
The global digestion resistant maltodextrin market is segmented in detail to cover every aspect of the market and present complete market intelligence to readers.
Source
Corn-based
Wheat-based
Potato-based
Cassava-based
Others (Rice, Bananas)
Form
Spray-dried Powder
Instantized/ Agglomerated
Application
Beverages

Alcoholic Beverages
Non-alcoholic Beverages

Food

Breakfast Cereals
Dairy Products
Instant Puddings
Margarines and Butters
Salad Dressings
Sauces
Snack Foods
Others

Nutraceuticals
Region
North America
Latin America
Europe
East Asia
South Asia
Oceania
Middle East and Africa
Need specific information?