Market Crossed its US$ 4 Bn Mark in 2019; 2020 to Record the Slowest Growth
In recent times, pharmaceutical environment has become increasingly complex with rapid introduction of more specialty products such as biologics, clinical trial drugs, and injectables to be shipped across various regions - which in turn increase the risks of mishandling. A greater need for more sophisticated and personalized temperature control solutions that do not follow the one-size-fits-all approach adds to the complexity. The result has led to increasing demand for temperature controlled pharma packaging solutions which play a critical part in keeping product integrity intact. According to Future Market Insights, the temperature controlled pharma packaging solutions market hit its US$ 4 Bn mark in 2019. However, in 2020, the market is estimated to witness the slowest growth rate, due to rampant spread of novel coronavirus and subsequent expansive lockdowns and transport restrictions affecting a large majority of the cold chain packaging and logistics.
Key Factors Shaping Temperature Controlled Pharma Packaging Solutions Market
Advances in Biotechnology Generates Demand for Safer and More Efficient Cold Chain Products
The last few decades were a period of global economic crisis and witnessed a growth in the number of laboratories producing generic drugs. As a consequence, various pharmaceutical laboratories have been compelled to review their strategies. As a result, a major shift in focus was observed in healthcare, focusing on the use of products stemming from biotechnology. Although profitable, the development of such products used to be quite expensive.
Therefore, pharmaceutical companies are focusing on the use of biotech products at relatively economical cost, which can respond to the growing demand for the treatment of diseases such as cancer, diabetes, and others. These medicines, which are developed from living cells, are very sensitive to temperature variations, with very small tolerance to the slightest fluctuations. During 2011 - 2019, the count of temperature controlled healthcare products increased by up to 45%. Such growth trends are expected to continue during the forecast period. Therefore, the demand for temperature controlled packaging solutions is expected to expand during the forecast period.
Industries are Eying Profits in Lightweight and High Insulation Based Packaging
More emphasis on better handling of temperature sensitive pharma and healthcare products has expanded research for advanced technology-based temperature controlled pharma packaging and protection materials such as VIP, sheep fleece, PCMs, etc.
The limitations of conventional polyurethane insulated shippers and expanded polystyrene (EPS) are overcome by VIP-based insulation and PCM-based refrigerants. VIPs and PCM based packaging solutions are lightweight and therefore, it reduces the shipping and logistics cost. Furthermore, VIPs and PCMs offers product safely against a wide range of temperature. Owing to these benefits, the market for temperature controlled pharmaceutical packaging solutions market is expected to gain more traction during the forecast period.
Sonoco Products Company has developed Thermosafe's product 'Greenbox' for the healthcare industry. This packaging solution consists of VIP as insulation material and renewable plant-based PCM
Temperature Controlled Pharma Packaging Solutions Market Structure Analysis
As per FMI research, the temperature controlled pharma packaging market is witnessing consolidated competition with the presence of a large number of key players. 
Market leaders include but are not limited to Sonoco Products Company, Snyder Industries, Inc. Pelican Biothermal, Sofrigam SA Ltd., Emball'iso and Cryopak.
Cold Chain Technologies are the largest and most experienced in the global temperature controlled pharma packaging solutions market. These companies are estimated to hold more than 12% of the revenue share. 
The key players are focussed on North America and European market owing to consistently increasing demand for associated products in the regions. 
Leading manufacturers are adopting expansion and acquisition strategies to expand their businesses and product portfolios.
Product developments and new product launches are key trends followed by prominent manufacturers in the temperature controlled pharma packaging solutions market.

For instance, Lifoam Industries, LLC (Lifoam), a subsidiary of LifeMade Products LLC (LifeMade), extended its product portfolio by addition of sustainable technology-based emperature-controlled EnviroCooler™ packaging line - the EnviroCooler™ EVG™. The company is aiming to reduce plastic waste without sacrificing product integrity and shelf life.

The global temperature controlled pharma packaging solutions market is consolidated in nature, with key manufacturers focusing on providing custom-made solutions as per the demand of pharmaceutical and healthcare industries.
Insulated Shippers to Remain Top Selling Category
Insulated shippers account for more than 60% of the total sales and continue to influence manufacturers' growth strategies. While EPS foam containers are typical product of choice of distributors and suppliers to ship specialty pharmaceuticals and biologics, demand for PUR containers and fiberboard is expected to remain strong going forward. Today, many pharmaceutical companies are turning to PUR insulated shippers as an alternative to their EPS counterparts, owing to high durability and sustainability, reduced risk of product failure, less space consumption, and more extreme temperature control. Additionally, insulated containers, both chest style and upright style, are projected to garner significant traction in long-term dimensions.
APEJ to Outperform North America in 2020 Amid COVID-19 Related Disruptions
The latest strain of coronavirus has upended the global pharmaceutical supply chain - a major roadblock for key market players. China's dominant role as the 'world's factory' and the domino effect of nationwide lockdowns, product stoppages, scarcity of raw materials, and labor shortages are putting the global supply chain in general and North America's temperature controlled pharma packaging market in particular at risk. North America's market is expected to lose its leading position to APEJ in 2020 and beyond, mainly assisted by recent restrictions on the export of various active pharmaceutical ingredients (APIs) from India and a large number of US-based generic drug manufacturers whose supply chain is heavily reliant on Chinese suppliers.
Next-gen Tracking Technology and High Insulation Based Packaging Solutions to Dictate Future Growth Prospects
Temperature controlled pharma packaging solutions will continue to see a stronger influence of regulations, considering the nature of products to be packed and shipped. Moreover, the demand for quality and compliance is growing at a faster rate than innovation. Market players are targeted towards reinforced composite materials with high thermal protection and stability to set their products apart from the competition. The greater need for cost effective solutions for highly temperature-sensitive shipments is likely to direct the focus towards lightweight yet high insulation based packaging solutions. Through next-gen shippers and data management devices, innovative technologies are making their way into the market space, enabling faster, more accurate transparency in the movement of sensitive pharma products.
Insulated shippers account for 60% revenue share
Demand for insulated containers to pick pace
High application in chilled products
Use in frozen products increases significantly
How Growth will Unfold
Temperature controlled pharma packaging solutions for chilled products account for over 2/5th of the total demand. The pharmaceutical industry will become increasingly reliant on the chilled packaging to mitigate risk and maintain product integrity, from production to patient, by stabilizing internal temperature irrespective of the external environment. Growing shipments of more specialty products across the globe is also influencing market players to offer customized packaging solution for frozen products. It is pertinent to note that as the pandemic continues, stockpiles of essential pharmaceutical products may decline resulting in shortages and the intensity of restrictions of product movement may increase. Therefore, market players must monitor the evolving situation to maintain business continuity in near- and long term.
* This data is only a representation. Actual data may vary and will be available in report.
Click Here To Know How The Growth Will Unfold
Custom Market Research Services
FMI offers custom market research services that help clients to get information on their business scenario required where syndicated solutions are not enough.
Overview
A recent market study published by FMI on the temperature controlled pharma packaging solutions market includes global industry analysis 2015-2019 and opportunity assessment 2020-2030, and delivers a comprehensive assessment of the most important market dynamics. After conducting thorough research on the historical as well as current growth parameters of the market, the growth prospects of the market are obtained with maximum precision.
Temperature Controlled Pharma Packaging Solutions Market Taxonomy
The global market is segmented in detail to cover every aspect of the market and present complete market intelligence to readers.
Product
Insulated Shippers

Panels and Envelopes
EPS Foam Containers
Fiberboard
PUR Containers

Insulated Protective Shippers
Insulated Containers

Chest Style
Upright Style

Others (refrigerants, gel, icepacks, phase change materials, etc.)
Region
North America
Latin America
Western Europe
Eastern Europe
Asia Pacific Excluding Japan
Japan
Middle East and Africa
How the research was conducted?
Primary Research
C - Level Executives
Marketing Directors
Product Managers
Business Development Officers
Production Managers
Procurement Heads
Sales Executives
Distributors
Traders
Raw Material Suppliers
Industry Experts
End-users
Current market dynamics and challenges
Yesteryear trends
Market characteristics
Market performance and growth quadrants
Competition structure and market structure
Strategic growth initiatives
Near-term and long-term market growth prospects
Market segment splits and authenticity
Opinions on market projections and validity of assumptions
Secondary Research
Industry Publications
Industry Associations
Factiva
Company Press Releases
Annual Reports and Investor Presentations
Research Papers
Government Websites and Publications
Trade Websites
Primary Interview Splits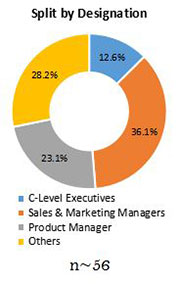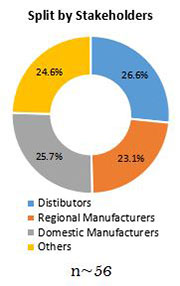 To Learn More About our Comprehensive Perspective on Temperature Controlled Pharma Packaging Solutions Market,
Get in touch
COVID -19 : Impact Analysis
Request the coronavirus impact analysis across industries and markets
Request Covid -19 Impact
CASE STUDIES
See how our work makes an impact.
At FMI, we design strategies that are adaptive, impactful, and implementable.