Global Biochar Fertilizer Market to Surpass US$ 3,714.3 Mn by 2029
The global biochar fertilizer market is projected to reach US$ 3,714.3 Mn by the end of 2029. The market was valued at US$ 954.0 Mn in 2019. It is expected to rise at a CAGR of 14.56% between 2019 and 2029. Adoption of biochar fertilizer and organic farming is expected to increase in response to the rising demand for organic food in foods and expansion of the agro industry. Furthermore, health awareness and rising disposable income of consumers will enable growth in the market in the coming years. Biochar fertilizers improve soil fertility and as a raw material it enhance agriculture production are major driving factors for biochar fertilizer market.
COVID -19 : Impact Analysis
Request the coronavirus impact analysis across industries and markets
Request Covid -19 Impact
Biochar Fertilizer Market - Key Research Findings
The biochar fertilizer market will exhibit a CAGR of 14.56% between 2019 and 2029
By type, the organic fertilizer and inorganic fertilizer are anticipated to cover the maximum share in the market
By application, gardening and agriculture application are anticipated to cover the maximum share in the market
Expansion of agricultural sector in organic and compound segments in developing economies and the launch of advanced and organic products and technologies are expected to create growth opportunities for biochar fertilizer market
North America is anticipated to exhibit considerably high demand for biochar fertilizer during the forecast period. Furthermore, North America is expected to witness extremely high growth owing to presence of large and developing agriculture sector in growing economies
Key Factors Shaping the Biochar Fertilizer Market
Increasing Use of Biochar Fertilizer in Soil amendment

The effect of using biochar on soil relies on regional conditions including soil type, soil (depleted or healthy), temperature, and humidity. The pyrolysis of biomass residue extracted from agricultural or forest provides biofuel. Biochar is a by-product of pyrolysis that can be used to fertilize farms to improve their fertility and stability. Using biochar fertilizers  has resulted in remarkable improvement in tropical soils, improving soil fertility and plant disease resistance.

Rising Demand from Food Sector Boosts Growth

Due to rapid growth of urbanization, hectic and busy life style and conservative supplementary dietary needs make consumers to shift towards the healthy and organic products. To fulfill all the daily nutrition supplements such as vitamins, minerals consumers are more attracted towards organic food products. This factors makes organic and compound manufacture to produce more   organic products that are made from biochar fertilizers. Furthermore, due to growing population of cardiovascular heart diseases, obesity and blood pressure problems the demand for organic food is rising. These are some of the factors that can drive the growth of the biochar fertilizer market.

COVID-19 Outbreak Raises Concerns for Manufacturers, as they Fight Against Dip in Demand

The outbreak of novel coronavirus has spurred concerns for manufacturers. Restrictions imposed to contain the spread of the virus have created gaps in the biochar fertilizer market. Import and export of raw materials and goods are hampered due to coronavirus. This will negatively affect the biochar fertilizers market as well. Furthermore, consumer spending priority, inventories in gardening and agriculture will also be effected due such outbreaks.
Structure Analysis
Some of the leading players are focusing on collaborating with other market players in order to form effective distribution.
Leading players are likely to engage in acquisitions and partnership to gain competitive strength.
Some of the leading companies are also focusing on expansion strategies to strengthen their foothold in the market.
Companies such as Phoenix Energy, Pacific Pyrolysis, 3R ENVIRO Tech Group and Cool Plant Power Systems Inc. are providing pyrolysis technology to solve and manufacturer energy solutions. Through this, they intend to gain competitive advantage.
Report Scope
Report Metric

Details

Base year considered

2019

Actual estimates/Historical data

2015 - 2019

Forecast period

2019 - 2029

Market Value in 2019

US$  954.0Mn

Segments covered

Type, Application and Region

Regions covered

North America, Latin America, Europe, East Asia, South Asia, Oceania and MEA

Key Players

ECOSUS, Cool Planet,  Biochar Supreme, NextChar, Terra Char, Genesis Industries,

Interra Energy, CharGrow, Pacific Biochar, Biochar Now, The Biochar Company (TBC), ElementC6, Vega Biofuels, Carbon Gold, Kina, Swiss Biochar GmbH, BlackCarbon, Carbon Terra, Sonnenerde, Biokol, Verora GmbH, Biochar Products Inc., Diacarbon Energy Inc., Agri-Tech Producers LLC, Green Charcoal International, Vega Biofuels Inc, Full Circle Biochar, Pacific Pyrolysis Pty Ltd.

Growth Drivers

Rise in Technologies of Agricultural applications such as Pyrolysis increases the demand for biochar fertilizer
Increasing demand from the food sector is expected to be a very important factor in boosting the growth of the biochar market.
Increasing application in the agricultural industry.
Increasing consumer demand for organic products
Manufacturers are Increasingly Adopting Biochar Fertilizers to Cater to Rising Demand for Organic Products
Rising use of organic biochar fertilizers in organic food production and its capacity to improve plant growth is the chief driver of the market. As a raw material, using biochar fertilizer enhances agriculture production and improves soil fertility. Spurred by these factors the market is likely to witness increasing demand. Biochar is a byproduct of charcoal that is produced by heating degradable waste materials such as forest waste, woods waste, agricultural waste and animal manner. But for all the end uses, soil alteration amendment is commonly used to minimize toxins and toxic substances, and to prevent the run-off of moisture, soil leeching and fertilizer.
Because of environmental consciousness, coherent policies and lower cost of waste management raw materials, biochar fertilizers market will have a conducive environment for growth in the coming years. In terms of application, the agriculture sector is expected to keep exhibiting high demand. Besides this, the use of biochar fertilizer for gardening will remain considerably high through the forecast period.
North America Is Expected To Dominate the Biochar Fertilizer Market
During the forecast period North America is expected to dominate the global demand for biochar fertilizer market.  Rising demand for organic food will support the expansion of biochar fertilizers market in North America. Furthermore, awareness of biochar products is very high in North America compared to other regions. With consumers increasingly inclining towards food products with higher nutritional values biochar fertilizers are likely to be in high demand in the near future. 
Large and small scale manufacturers have contributed significantly to the growth of the market at international and domestic level. China is the world's third-largest producer of organic foods. The use of genetically modified crops has impacted soil and crop production in the country's agricultural fields. Biochar amalgamation in farming led by several country-wide research initiatives is expected to increase product recognition and improve consumption. Promising markets such as India and China hold great potential in partnership with other Asian countries in Biochar fertilizer market.
* This data is only a representation. Actual data may vary and will be available in report.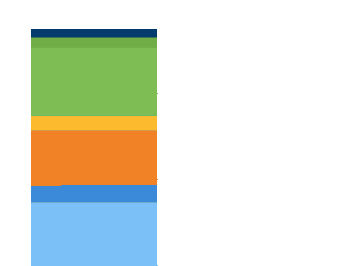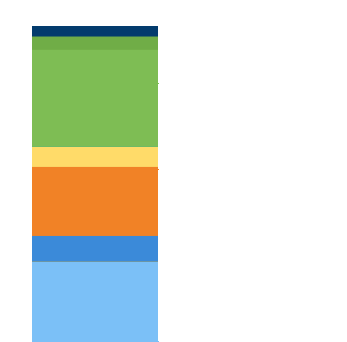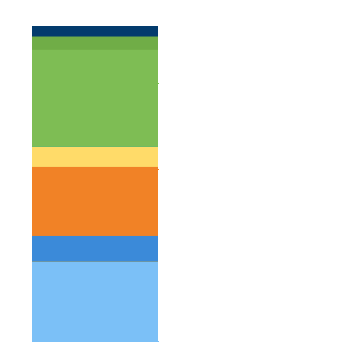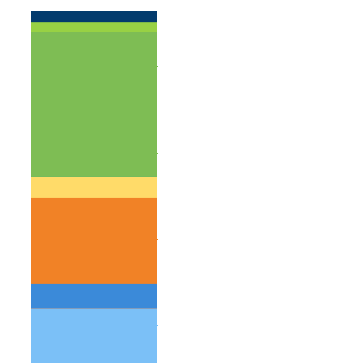 Rising Usage of Biochar in Agricultural, Textile Industry and As Water Treatment Facility Driving Growth
Other than agricultural sectors, no other industry has discovered the full potential of biochar fertilizer. Biochar can be used as a fabric substitute in the textile industry, as raw materials in building construction and as a safety shield against electromagnetic radiation in the electronic industry. Increasing demand from the food sector is expected to be a very important factor in boosting the growth of the biochar market. Biochar is expected to be used as one of the significant applications in water treatment processes in the developing economies in the near future. In addition, biochar utilizing crop residue and biogas is expected to complement the demand over forecast period. The EU Commission and the U.S. Environmental protection agency are the regulatory authorities regulating the market over agricultural production and waste management.
Inorganic fertilizer segment held the leading market share
Organic Fertilizer segment forecast to higher rate of growth
Gardening holds dominance
Agricultural segment to rise at a higher CAGR
How Growth will Unfold
Due to increased awareness of various biochar products, the farming community has taken more interest in and benefits from biochar fertilizer products. Thus, low feed costs for livestock are expected to increase consumption in this agricultural sector. In addition, changing in dietary need and change in consumption of food habits, increasing demand for biochar such as in organic products in food sector, and rising understanding of nutritional benefits of organic food consumption and high inorganic fertilizer use in gardening and agricultural products worldwide are some other factors that are expected to drive the growth.
Furthermore, the growth of the food and beverage industries globally, the improvement in living standards, the introduction of new technologies and nutritious products, consumer preferences and implementation of stringent guidelines on the use of inorganic ingredients will support the growth of the market. Biochar when as a water retention product or sustainable water management and ecological farming improves the rate of plant growth and minimizes the water usage in agriculture. This factor also drives the market.  In the coming years the market is expected to witness increasing demand across all its categories, including organic fertilizer, inorganic fertilizer, and compound fertilizer.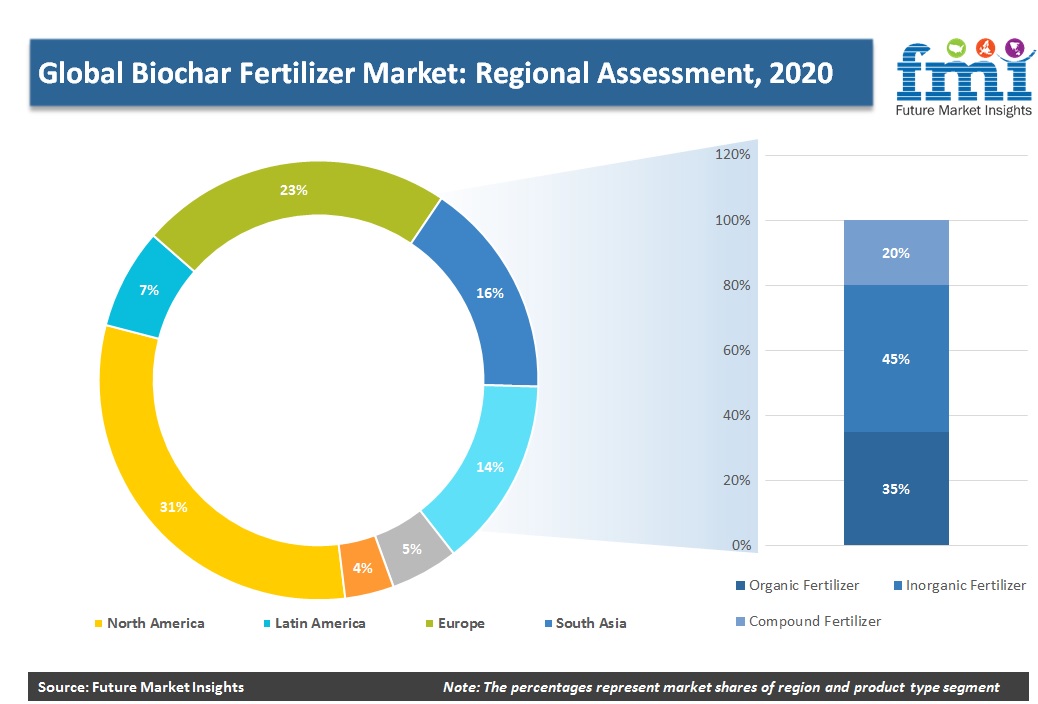 * This data is only a representation. Actual data may vary and will be available in report.
Click Here To Know How The Growth Will Unfold
Custom Market Research Services
FMI offers custom market research services that help clients to get information on their business scenario required where syndicated solutions are not enough.
Overview
Biochar Fertilizer Market: Global Industry Analysis 2014-2018& Opportunity Assessment 2019-2029
A recent market study published by Future Market Insights on the Biochar Fertilizer market offers global industry analysis for 2014-2018 & opportunity assessment for 2019-2029. The study offers a comprehensive assessment of the most important market dynamics. After conducting a thorough research on the historical, as well as current growth parameters of the Biochar Fertilizer Market, the growth prospects of the market are obtained with maximum precision.
Biochar Fertilizer Market Taxonomy
The global Biochar Fertilizer Market is segmented in detail to cover every aspect of the market and present complete market intelligence to readers.
Product Type
Organic
Inorganic
Compound
Application
Animal Feed
Agriculture
Fish farming
Others(water management, animal husbandry)
Region
North America
Latin America
Europe
East Asia
South Asia
Oceania
MEA
How the research was conducted?
Primary Research
C - Level Executives
Marketing Directors
Sales Heads
Production Managers
Distributors Heads
Sales Executives
Product Manufacturers
Distributors
Traders
Industry Experts
End Users
Current Market Dynamics and Challenges
Market Characteristics
Market Performance and Growth Quadrants
Competition Structure and Market Structure
Strategic Growth Initiatives
Near-term and Long-term Market Growth Prospects
Market Segment Splits and Authenticity
Opinions on Market Projections and Validity Of Assumptions
Secondary Research
Industry Publications

Industrial Week
Industrial Product Review
Industrial Magazine

Industry Associations

Dieticians Association
Food and Agriculture Organization

Company Press Releases
Annual Reports and Investor Presentations
Research Papers
Government Websites and Publications
Trade Websites
Primary Interview Splits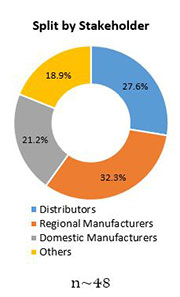 To Learn More About our Comprehensive Perspective on Biochar Fertilizer Market,
Get in touch
Harish Tiwari
Global Head - Business Development
Akshay Godge
Client Partner - Global Business Development
CASE STUDIES
See how our work makes an impact.
At FMI, we design strategies that are adaptive, impactful, and implementable.