Global Plant-Based Protein Market to Reach US$ 18 Bn By 2030
The global plant-based protein market is projected to reach US$ 18 Bn by the end of 2030. The market was valued at US$ 10 Bn in 2020. If these figures hold true, the market will exhibit a CAGR of 6.0% between 2020 and 2030. North America is expected to dominate the global plant-based protein market in terms of revenue and is expected to continue its dominance over the forecast period. The COVID-19 pandemic has posed major health hazard around the world. Its economic implications are widespread, in addition to its impact on healthcare. While the situation continues to worsen due to the rising spread of the deadly virus, it has already caused restrictions for the global food and beverage industry. This will in turn effect the plant-based protein market to an extent.
COVID -19 : Impact Analysis
Request the coronavirus impact analysis across industries and markets
Request Covid -19 Impact
Key Highlights
Plant-Based Protein Market - Key Research Findings
The global plant-based protein market will expand at a CAGR of 6.0% over 2020-2030.
The market has noticeable demand from the food industry.
Powder remains the preferred form; liquid to gain gradual traction.
Key manufacturers are focusing to invest on fortified foods to offer evolving opportunity of various application.
Asian market will have comparatively higher growth for the plant-based protein market; North America is the market front-runners for the plant-based protein market.
Key Factors Shaping Plant-Based Protein Market
Rising Health and Wellness Focus Has Catalytic Effect
Growing consumer concern about health and wellness, and rising health issues like obesity, cardiovascular diseases, and diabetes among consumers are responsible for inclination towards plant-based protein products. Plant-based protein products provide healthy eating habits and deliver more nutritional value such as minerals, protein, and healthy fats as associated with other products. Plant-based protein becomes an ongoing growing trend across the globe. According to The American Dietetic Association, a vegetarian diet (plant-based diet) reduces the risk of many chronic degenerative diseases and conditions, including cancer, obesity, heart disease, hypertension, and diabetes.
Due to the impact of COVID-19, producers are implausible to spend in manufacturing. In addition, disruption in trade is perturbing for the prominent players in the market. Therefore, manufacturers are y taking various measurers to sustain the supply chain to ensure sustainable growth during this outbreak of COVID-19. They are pursuing aggressive approaches to maintain their foothold in the market. Their growth policies may help revitalize the market and redeem the pace.
Increasing Prevalence of Dietary Restrictions
Today's population is turning to adopting a restrictive diet that focuses on the higher intake of plant-based products, including plant-based protein products. While the increasing prevalence of food allergies and intolerances such as lactose intolerance, drive some of these diets, others such as Paleo diet and flexitarian diets are aimed at attaining greater welfare and are consumer-made choices. The demand for plant-based protein products is increasing owing to the increasing focus on healthy diet among consumers.
Rising Vegan and Vegetarian Population
These days' consumers across the globe are focusing towards maintaining a healthier lifestyle. As a result of this, they have started inclining towards vegetarian or vegan diets. The adoption of vegan or vegetarian diet is often influenced by factors such as increasing concern towards personal health, environmental concerns, along with animal welfare. Furthermore, their choices are often complemented by a continuous array of new business start-ups, popular events, YouTube channels, and documentaries.
For instance, in 2018, an international delivery service - Just Eat mentioned that, veganism is among the top consumer trend, owing to a 94% increase in 'healthy food ordered'.
Plant-Based Protein Market: Structure Analysis
Some of the major players of the global plant-based protein market are Glanbia Plc, Roquette Freres, Archer-Daniels Midland Co., Cargill Incorporation, Burcon Nutrascience Corporat, E.I. du Pont de Nemours & Co, Cosucra Groupe Warcoing, and others.
Plant-based protein widely used in different nutritional product due to its multiple benefits, and other functional properties. Demand for plant-based protein products is expected to increase, which providesa better opportunity for manufacturers to gain the potential advantage in the plant-based protein market.
In addition, increasing bakery and confectionary consumption in around the worldwide is further providing the potential growth to the market participants of plant-based protein market.
Report Metric

Details

Base year considered

2020

Historical Period

2015 – 2020

Forecast period

2020 – 2030

Market Value in 2020

US$ 10,283.7 Mn

Segments covered

Nature, Product Type, Application, and Region

Regions covered

North America, Latin America, Europe, East Asia, South Asia, Oceania and MEA

Key Players

Glanbia Plc, Archer-Daniels Midland Co., Cargill Incorporation, Burcon Nutrascience Corporat, E.I. du Pont de Nemours & Co, Cosucra Groupe Warcoing, Ingredion Inc, and CHS Inc. Roquette Freres, AGT Food & Ingredients, Inc., and Now Food.

Growth Drivers

Continuous Innovation of Healthy Foods and Beverages
Big Names Investing in Smaller Plant-based Brands and Companies
Clean Label Products
Ingredient and Flavor Innovation
Increasing Number of Flexitarian Demographics
Top Players Focusing On Acquisitions and Mergers to Strengthen Their Offering
Companies operating in the plant-based protein market are likely to focus on acquisitions of popular local and regional brands to expand their offerings in the plant-based nutrition category. In addition to this, companies are focusing on enhancing capacity of production of plant-based ingredients to maintain their position in the market. Furthermore, they are likely to engage in research and development activities to strengthening their commercial capabilities and operating efficiencies. Through these strategies they aim at capitalizing on each other's potential and emerge as a reckoning force in the market in the coming days.
For instance, In 2016, Cargill opened two major R&D facilities in November and December - one in North America and one in China - focused on continuous improvement and investing in the food segment to meet shifting consumer expectations. Where, In April 2017, Cargill Inc. announced its plans to sell its last two cattle feeding operations to Nebraska-based ethanol fuel producer, Green Plains Inc. for $36.7 million to invest in plant-based protein.
Regional Breakdown of Plant-Based Protein Market Over the Forecast Period
North America constitutes the largest share in the plant-based protein market. The demand for plant - based protein is driven by increasing aging population in North America. Currently, there are more people in the U.S. over the age of 60 than under the age of 10. As that trend continues, maintaining a balanced, well-rounded diet will become a more important issue. For instance the demand for soy protein is high since it is one of the best sources of protein and contains lower amounts of cholesterol and saturated fat.  
Rapid digitalization has led to high e-Commerce penetration in countries in the East Asia, with China leading with a high market share and high market growth. Plant proteins have long shelf-life and can be easily packed as required, which is anticipated to appeal to high consumer base. These factors are expected to drive growth of the market over the forecast period.
According to FAOSTAT, overall production of peas has declined in Asia, while that is developing regions witnessed 6% to 8% increase in dry pea production during the same period. This is mainly attributed to increasing healthcare awareness coupled with higher profit margin than that of other legume production profits. As such, countries in Asia such as China and India are witnessing increasing production of dry peas and high growth in plat-based protein market.
* This data is only a representation. Actual data may vary and will be available in report.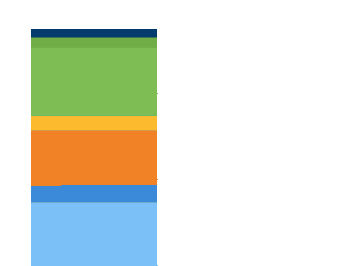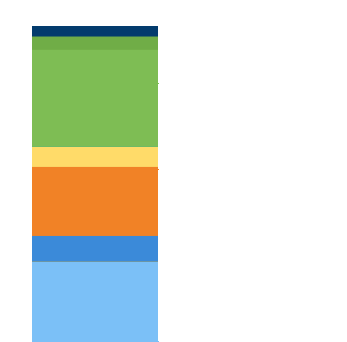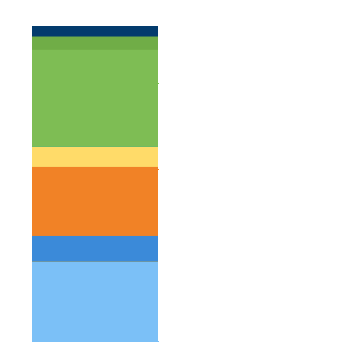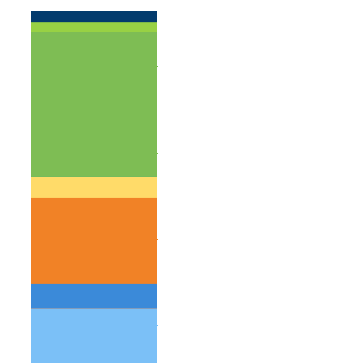 Increasing Penetration of Organic Food in Global Food and Beverage Market will Boost Growth Prospects
Organic food has been witnessing significant growth in demand over the past few years around the world. This is more prominent in markets in developed countries. Plant protein enriched products are largely marketed as organic, claim high nutrient value and are labelled as non-GMO. In addition, shifting preference of millennial towards high nutritional food options owing to increasing awareness regarding health benefits. This is more prominent in countries in North America and Europe, and the trend is expected to spread around the globe over forecast period owing to increasing penetration of the Internet, rising adoption or smartphones and owing to information and advertising campaigns and promotions on various social media platforms. According to FiBL & IFOAM - Organics International (2017), the global organic food market was estimated around US$ 80Bn, U.S (47%) being the largest of the all, followed by Germany (11%) and France (7%).
Conventional plant-based protein segment held the leading market share
Organic plant-based protein segment forecast to higher rate of growth
Soy Protein segment holds dominance
Pea Protein segment to rise at a higher CAGR
Nutritional Products segment holds dominance
Convenience Food applications segment to rise at a higher CAGR
How Growth will Unfold
Large-scale application of plant-based protein in nutritional products, bakery, snacks & cereals, dairy, confectionary & desserts, convenience food, beverages, animal feed and many others will boost the market as a result of growing awareness of their nutritional benefits. Urbanization in developing region has led to rise in economical standards and changing consumer preference in favour of healthy food products. Consumers are opting healthy food options such as chia seeds, protein shakes, and dietary supplements   in the urban regions, would impel the size of the market.
In addition to this, rapidly evolving lifestyles, and growing demand for convenience food items are likely to boost the growth rate of the plant-based protein market. In addition, huge consumer preference for natural or organic products is expected to fuel demand on the market over the coming years. As a result of its large consumption in both developing and developed countries. Trend of consuming natural energy foods is expected to continue steadily, as preference for healthier and premium alternatives such as seeded bread, breakfast cereals, smoothies, bakery and other products with natural ingredients is rising.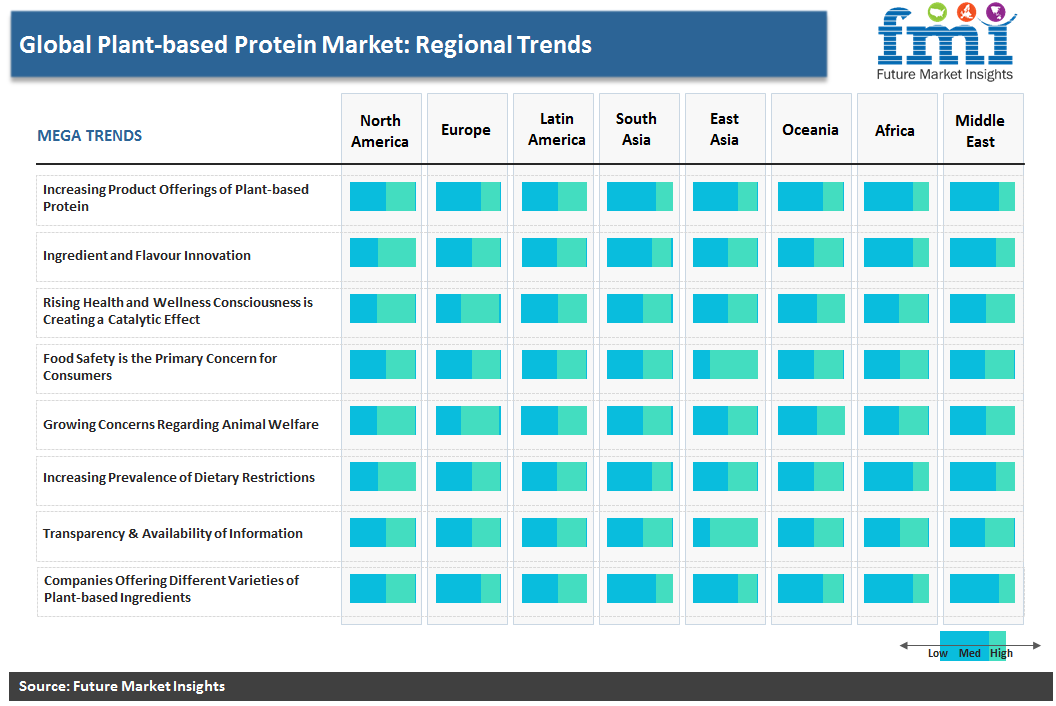 * This data is only a representation. Actual data may vary and will be available in report.
Click Here To Know How The Growth Will Unfold
Custom Market Research Services
FMI offers custom market research services that help clients to get information on their business scenario required where syndicated solutions are not enough.
Overview
Plant-Based Protein Market: Global Industry Analysis 2015-2019 & Opportunity Assessment 2020-2030
A recent market study published by Future Market Insights on the Plant-based protein Market offers global industry analysis for 2015-2019 & opportunity assessment for 2020-2030. The study offers a comprehensive assessment of the most important market dynamics. After conducting a thorough research on the historical, as well as current growth parameters of the Plant-based protein Market, the growth prospects of the market are obtained with maximum precision.
Plant-Based Protein Market Taxonomy
The global Plant-based protein Market is segmented in detail to cover every aspect of the market and present complete market intelligence to readers.
Product Type
Soy Protein
Wheat Protein
Pea Protein
Others
Form
Isolates
Concentrates
Hydrolysates
Application
Nutritional Products

Sports Nutrition
Medical Nutrition
Infant Nutrition

Bakery
Snacks & Cereals
Dairy
Confectionary and Dessert
Convenience Food
Beverages
Animal Feed
Others
Region
North America
Latin America
Europe
East Asia
South Asia
Oceania
MEA
How the research was conducted?
Primary Research
C - Level Executives
Marketing Directors
Sales Heads
Production Managers
Distributors Heads
Sales Executives
Product Manufacturers
Distributors
Traders
Industry Experts
End Users
Current Market Dynamics and Challenges
Market Characteristics
Market Performance and Growth Quadrants
Competition Structure and Market Structure
Strategic Growth Initiatives
Near-term and Long-term Market Growth Prospects
Market Segment Splits and Authenticity
Opinions on Market Projections and Validity Of Assumptions
Secondary Research
Industry Publications

Industrial Week
Industrial Product Review
Industrial Magazine

Industry Associations

Dieticians Association
Food and Agriculture Organization

Company Press Releases
Annual Reports and Investor Presentations
Research Papers
Government Websites and Publications
Trade Websites
Primary Interview Splits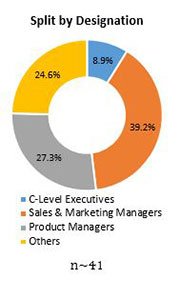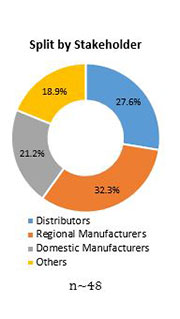 To Learn More About our Comprehensive Perspective on Plant-Based Protein Market,
Get in touch
Harish Tiwari
Global Head - Business Development
Akshay Godge
Client Partner - Global Business Development
CASE STUDIES
See how our work makes an impact.
At FMI, we design strategies that are adaptive, impactful, and implementable.