PP Multifilament Yarns Stay In-demand
PP multifilament yarns carry umpteen benefits such as high tenacity, simple production process, excellent electrical insulation, and impact resistance. As they can be mixed with a multitude of fibers to develop various types of blended fabrics, market players continue to invest substantially in PP multifilament yarns. Such factors are making these yarns a highly sought-after fiber material in the field of industrial yarn. By 2020, PP multifilament yarn worth over US$ 10 Bn would be utilized in the textile industry.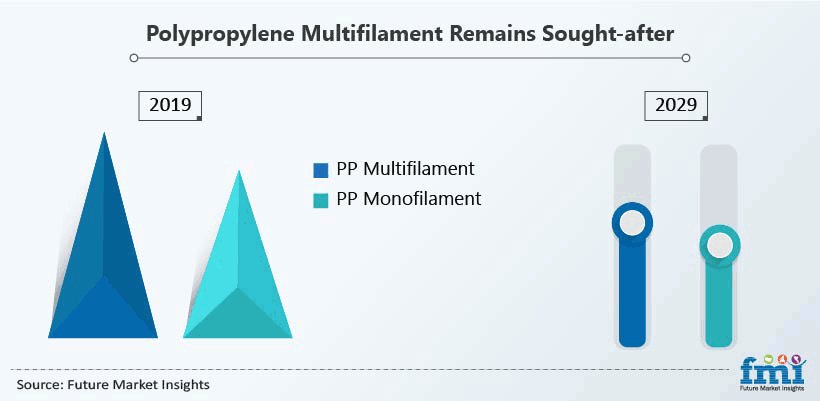 Opportunities Prevail in East Asia and Europe
East Asia is characterized by the strong presence of textile manufacturers and availability of cheap labour. Manufacturers are emphasizing on customization of polypropylene yarn as per specific applications. In addition, the East Asia polypropylene yarn market is witnessing a production surge of apparel such as sportswear, thermal wear, and active wear.
By 2029, the regional market will register nearly two-fold revenue growth. Manufacturers are also targeting Europe for meaningful value-capture opportunities. Countries - Belgium, the Netherlands, and Spain - are the primary consumers as well as importers of polypropylene yarn.
Construction Industry to Offer Further Investment Prospects
Polypropylene yarns are leveraged in concrete mix designs for rigid pavement and self-compacting concrete. In addition, they find utilization as a reinforcing agent, which is mixed with the concrete to decrease shrinkage and control cracking in construction work. Polypropylene yarns are emerging as a desirable alternative to unsustainable materials in the construction industry, given their cost and technical benefits over conventional substrates. Manufacturers are thus focusing on uncovering new revenue lines in the construction sector for a various of refractory applications.

How Growth will Unfold
Industrial textiles would remain the key application area of polypropylene yarn, and procure over one-third of overall market stack. Rising inclination towards personal protective equipment in the manufacturing sector, driven by uptight regulations regarding personnel safety, is propelling the adoption of polypropylene yarn in industrial textiles.
Manufacturers are also citing potential investment opportunities in sports accessories and ancillaries, wherein, polypropylene yarn worth over US$ 3 Bn will be utilized for the manufacturing of sportswear and blazers by 2029.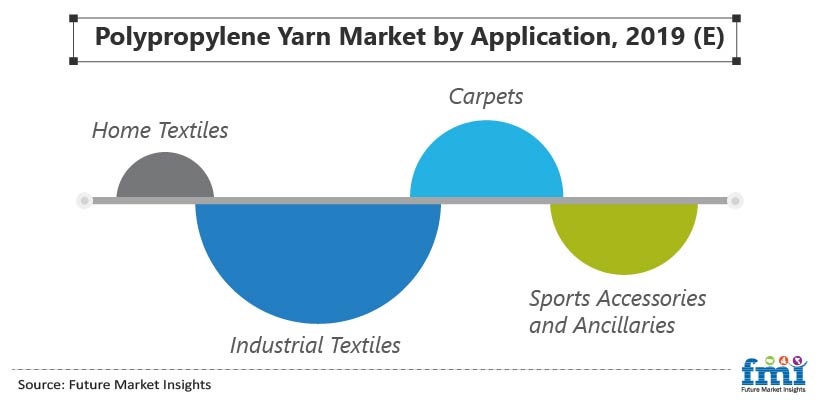 POLYPROPYLENE YARN MARKET TAXONOMY
The global polypropylene yarn market is segmented in detail to cover every aspect of the market and present a complete market intelligence approach to the readers.
Product Type
PP Multifilament
PP Monofilament
Application
Industrial Textiles
Home Textiles
Carpets
Sports Accessories and Ancillaries

Sportswear
Active Wear
Thermal Underwear

Others
Region
North America
Latin America
Europe
East Asia
South Asia
Oceania
Middle East & Africa
Need specific information?