Global Snack Pellets Market to Reach US$ 2671.82 Mn by 2030
The global snack pellets market is projected to reach US$ 2671.82 Mn by the end of 2030. The market was valued at US$ 1563.5 Mn in 2020. If these figures hold true, the market will exhibit a CAGR of 5.5% between 2020 and 2030. The snack pellets market has been growing with rising demand for processed foods, increasing trend of healthy snacking and the growing preference for fat-free and enhanced flavor snacks. North America holds the largest share in the global snack pellets market. However, the market may witness resistance to growth in the region on account of the spread of coronavirus. The U.S. is one of the worst hit countries in the world, battling in a war-time footing to contain the spread of coronavirus. Various regulatory measures imposed to curb mobility in order to stop COVID-19 from spreading are hampering supply-chain functions. This could have a negative impact on the market
COVID -19 : Impact Analysis
Request the coronavirus impact analysis across industries and markets
Request Covid -19 Impact
Key Research Findings
The snack pellets market is projected to record a CAGR of 5.5% over the forecast period (2020-2030).

The market revenue may face a slight slowdown in 2020 due to shutdown of foodservice outlets triggered by COVID-19 crisis.

The trend of snacking and high demand for comfort food during the global pandemic continues to boost the sales, with consumers leaving retail shelves empty.
Mixed grain snack pellets remain the bestselling category, accounting for major share of manufacturers' bottom lines.
North America holds significant share of global market value.

Increasing commercialization of the food processing industry and rising demand for nutritional snacks continue to drive the regional market growth.

Asia Pacific's market is set for robust growth, owing to changing consumer lifestyles and a resultant rise in demand for convenience foods.

Westernization of diets and a gradual shift towards new flavours in the region are key growth promoters.
Key Factors Shaping Snack Pellets Market
High Popularity of Snacking Trend
Over the years, traditional eating patterns built around three 'square' structured meals a day have given way to a world of on-the-go consumers characterized by frequent snacking. Decelerating trend of meal planning and cooking, often disrupted by time pressures and competing commitments among the new generation, has also brought a range of snacking products to the market. The result is leading to increased demand for snack pellets.
Strong focus on 'Better-for-you' Formulations
Development of healthy pellets with high nutritional content, hot air baking processes, and improved packaging has been contributing to the emergence of snack pellets as better-for-you products. Manufacturers are indentifying and leveraging ingredients with rich health profiles such as mixed grains to align with 'free-from' trend. Snacks evolving from a simple between-meal treat to an everyday part of modern life along with growing health consciousness are expected to influence future growth strategies
Supply Chain Disruptions Due to COVID-19
As consumers settle into the new normal of social distancing or staying at home to curb the rapid spread of COVID-19, they are seeking more comforting and indulgent products. While increased sales to grocery stores and other retailers during the pandemic continue to improve the business of manufacturers, uncertainty swirls around as a result of shutdowns of significant segment of a country's economy – stadiums, movie theatres, arenas, and amusement parks. The shuttering of factories and supply chain units is further likely to create a demand-supply gap.
Snack Pellets Market Structure Analysis
Attractive packaging coupled with promotional activities remains prominent growth strategies
Policies related to hygiene during manufacturing are in place to gain consumers' trust.
Business to move online during the pandemic for steady revenue returns.
Report Scope
Report Metric

Details

Base year considered

2020

Actual estimates/Historical data

2015 - 2019

Forecast period

2020 - 2030

Segments covered

Product, Technique, Form

Regions covered

North America, Europe, Asia Pacific, Middle East and Africa and Latin America

Key Players

Balance Foods Inc, Liven S.A., Grupo International Michel, J.R. Short Milling Company, Limagrain Cereal Ingredients, Intersnack Group Gmbh& Co, Pasta Foods Ltd. Other companies including Dalmaza Food Industries Co, Quality pallet, Leng-Dor S.A

Growth Drivers

Increasing consumption of snacks
Growing availability of better-for-you snack pellets
Rising demand for processed foods in developing economies
Panic buying and stockpiling practices during COVID-19 pandemic
Increasing demand for Prepared and Convenience Foods Driving Market
The prepared and durable food has various advantages, such as longer self-life, durability, bulk density and durable for storage. Users prefer snack pellets over other alternatives because of the aforementioned advantages. Owing to the great variety of products in terms of shapes, textures, colours and tastes, the global demand for snack pellets is increasingly growing. The snack pellets own properties such as long shelf life, high density features as well as simplifying the storage process, contribute to the growth of the global market for snack pellets. As well as growing health awareness and consumption through snacks of nutrients, minerals, proteins, energy, saturated fats and salts, the demand for snack pellets is increased.
Consumers, especially the young people, have become more inclined to eat processed food and ultra-processed food. Their habits of consumption are influenced mainly by the western culture. Furthermore, consumers ' busy lifestyle, particularly for the young population, has resulted in problems with time constraints, where they have limited time to eat proper cooked food. Due to this factor, the resort to the consumption of ready to eat/processed foods for efficient time management. This trend has increased significantly over the past few years, especially in the developing countries on account of increased employment opportunities, resulting in increasing purchasing power of the consumers.
The Gelatinized Segment is Projected to Account for the Largest Market Size
On the basis of form, the snack pellets market is segmented into laminated, die-face, tridimensional, and gelatinized. Gelatinized pellets are uniform in thickness; and they are usually smooth, with surface holes. The thickness is important for maintaining consistency of the form during frying or toasting. Gelatinized pellets can be produced using a specially designed high-speed rotary cutting machine which punctures the holes in a sequential and synchronous way and cuts the sheet into the desired form. Hence, the gelatinized form of snack pellets in the food industry is witnessing growth.
* This data is only a representation. Actual data may vary and will be available in report.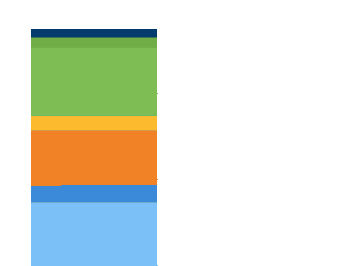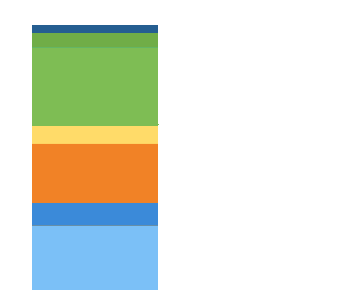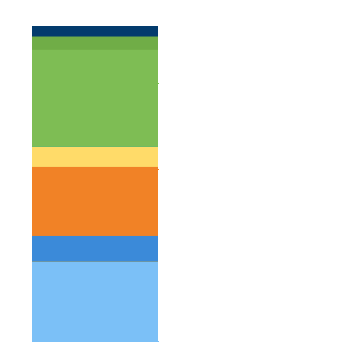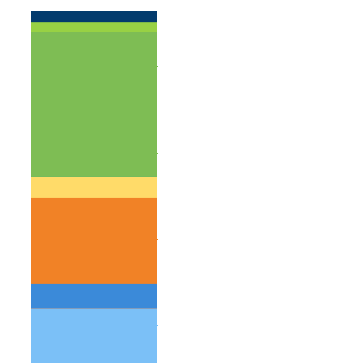 North America is Projected to Account for the Largest Market Size
During the forecast period, North America is expected to dominate the snack pellets market. North America holds the largest share of the snack pellets market, both in terms of volume and value, due to the ample supply of raw materials and the existence of a powerful food processing industry. Additionally, customers strongly enjoy snacks made from potato. These factors are responsible for the largest share of potato-based snack pellets in the region. Increasing commercialization of the food processing segment and rising demand for nutritional snacks are the main driving factors behind the market growth of snack pellets. However, the market will take a hit due to the COVID-19 outbreak in 2020. As COVID-19 further spreads, global markets, especially North America and Europe, will face demand-side issues. People may postpone purchase decisions due to economic uncertainty and to avoid social interaction.
Multigrain segment held the leading market share
Potato pellets segment forecast to higher rate of growth
Gelatinized form held lion's share in the market
Tridimensional form segment to remain the second-lead
Single-screw extruder segment holds dominance
Twin-screw extruder segment segment to rise at a higher CAGR
How Growth will Unfold
The market for snack pellets is a competitive one, and is projected to expand rapidly during the forecast period due to the presence of large and medium-sized companies vying to gain greater market share. Ever changing patterns in consumer tastes and purchasing behaviour are likely to affect the market. Industries would have to constantly launch new and improved product varieties with unique recipes, to thrive, and to produce income. The market is expected to be affected by factors such as availability and price of raw materials, attractive packaging coupled with promotional campaigns, and policies relating to hygiene during production.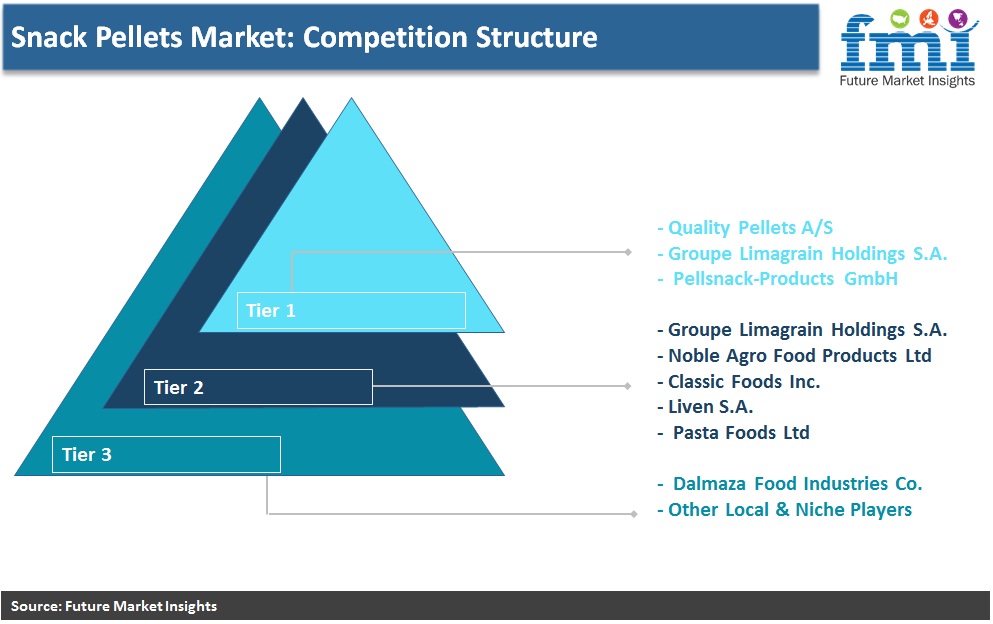 * This data is only a representation. Actual data may vary and will be available in report.
Click Here To Know How The Growth Will Unfold
Custom Market Research Services
FMI offers custom market research services that help clients to get information on their business scenario required where syndicated solutions are not enough.
Overview
Snack Pellets Market: Global Industry Analysis 2015-2019 & Opportunity Assessment 2020-2030
A recent market study published by Future Market Insights on the Snack Pellets Market offers global industry analysis for 2015-2019 & opportunity assessment for 2020-2030. The study offers a comprehensive assessment of the most important market dynamics. After conducting a thorough research on the historical, as well as current growth parameters of the Snack Pellets Market, the growth prospects of the market are obtained with maximum precision.
Snack Pellets Market Taxonomy
The global Snack Pellets Market is segmented in detail to cover every aspect of the market and present complete market intelligence to readers.
Type
Potato
Corn
Rice
Tapioca
Mixed Grains
Others (Cereals, Legumes, Etc.)
Form
Dying Faced
Laminated
Tridimensional & Gelatinized Snack Pellets
Equipment
Single-Screw Extruder
Twin-Screw Extruder
Region
North America
Latin America
Europe
East Asia
South Asia
Oceania
MEA
How the research was conducted?
Primary Research
C - Level Executives
Marketing Directors
Sales Heads
Production Managers
Distributors Heads
Sales Executives
Product Manufacturers
Distributors
Traders
Industry Experts
End Users
Current Market Dynamics and Challenges
Market Characteristics
Market PerFormance and Growth Quadrants
Competition Structure and Market Structure
Strategic Growth Initiatives
Near-term and Long-term Market Growth Prospects
Market Segment Splits and Authenticity
Opinions on Market Projections and Validity Of Assumptions
Secondary Research
Industry Publications

Industrial Week
Industrial Product Review
Industrial Magazine

Industry Associations

Dieticians Association
Food and Agriculture Organization

Company Press Releases
Annual Reports and Investor Presentations
Research Papers
Government Websites and Publications
Trade Websites
Primary Interview Splits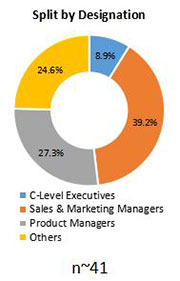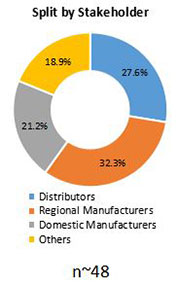 To Learn More About our Comprehensive Perspective on Snack Pellets Market,
Get in touch
Harish Tiwari
Global Head - Business Development
Akshay Godge
Client Partner - Global Business Development
CASE STUDIES
See how our work makes an impact.
At FMI, we design strategies that are adaptive, impactful, and implementable.