CBD Snacks Market Value to Surpass US$ 10756.36 Mn in 2030
Exhibiting an impressive CAGR of 22%, the global CBD snacks market will surpass US$ 10756.36 Mn mark by 2030. This FMI study reveals that the market will grow at a steady pace during 2020-2030.
Food grade CBD is fast gaining worldwide popularity. Inclusion of CBD in food and drinks in the US is picking-up so fast that the US FDA is currently debating regulatory frameworks for consumer products.
Rising customer awareness about the nutritional benefits associated with hemp derivatives and increasing industrial hemp production have guided the growth of the US hemp derivatives industry. Hemp derivatives such as CBD find wide-ranging applications in various end-use industries such as food and beverage, personal care, animal feed, pharmaceuticals, and others, which further boost consumer demand. Hemp-based food and beverage trend is gaining popularity in the US so manufacturers are investing heavily in the snacks market for CBDs.
COVID -19 : Impact Analysis
Request the coronavirus impact analysis across industries and markets
Request Covid -19 Impact
Key Research Findings
The CBD snacks market surpassed its US$ 1472.54 Mn mark in 2020.
 The broad range of CBD-fortified products and the possibilities for new product categories provide ample opportunities for companies focused on CBD-fortified food products to develop in a newly emerging market.
The sales of CBD products processed through e-commerce are expected to gain rapid momentum over the coming years and are expected to drive market growth over the forecast period.
North America is leading in CBD snacks market and expected to rapidly grow in the CBD snacks market with the CAGR 21.8%
KEY FACTORS SHAPING THE CBD Snacks MARKET
COVID-19 Impact on CBD snacks Market
During COVID-19, a greater emphasis is put on staying healthy and strengthening immune systems which drives consumers to a variety of health and wellness focused products like CBD. Some of the store-based retailers that sell CBD goods in the United Kingdom have been allowed to remain open following a national lockout, and some customers purchase their regular items while others turn E-Retailers and delivery services.
Growth in CBD and Hemp Industry
The vagueness and ambiguity of the market law regulating CBD has significantly affected the dynamic, lucrative, and largely unregulated CBD industry, with a wide range of retail goods and strong growth in revenue. Most CBD products are produced from hemp and the market for CBD products is directly proportional to the output of hemp. The key players are projected to experience sales growth.
CBD SNACKS MARKET STRUCTURE ANALYSIS
Tier one companies are focusing on research and development to increase the sustainability of the food products.
Companies are focusing on acquisition and mergers to strengthen their supply chain management and to expand their geographical presence.
Report Metric

Details

Base Year

2015-2019

Forecast Period

2020-2030

CBD Snacks Market Value in 2020

US$ 1472.54 Mn

Regions Covered

North America, Latin America, Europe, East Asia, South Asia, Oceania, and MEA.

Key Companies

The key companies are ZBD, LivityFoods LLC, VELOBAR, Naturebox, Weller, Evo Hemp, CBD American Shaman, Dixie Brands Inc., Premium Jane, Pure Kana, and Just CBD

Growth Drivers

Growth in CBD and Hemp Industry
Consumer Products and Food-grade CBD are gaining popularity
CBD infused products are gaining traction
Demand for nutritional food
CBD Gummies Accounts for About 42% Share
CBD gummies are commonly regarded as non-psychotropic drugs, with no THC, reducing the risk of a highly induced medication. CBD Gummies are supposed to replace other consumables that are deemed unhealthy, such as chocolates, cookies, brownies and confectioneries. In 2018, CBD gummies were also the third most successful food-related Google search according to FONA International. The market for the gummies' CBDs is also powered mainly by millennials. Convenience regarding the transportation and usage of the commodity is expected to bode well for production. Lack of THC in the commodity should also boost demand.
North America and Europe Emerge as Leading Markets for CBD Snacks
North America and Europe hold major share in the CBD snacks market. However, over the forecast period the Asia Pacific is expected to grow rapidly. Due to urbanization, the lifestyle and eating habits in Asia Pacific are changing. The awareness regarding health and wellness is rising rapidly in the Asia Pacific due to which consumers in this region are increasingly preferring nutritious snacks. Snacks as a category are increasing rapidly in popularity within the Asia Pacific region, driven by convenience trend among consumers. A number of manufacturers of hemp and CBD have expressed interest in doing business in Thailand, following the current reforms to its regulations announced. Asia Pacific is a largely untapped CBD sector, and represents the next major business opportunity to take advantage of the emerging global movement towards cannabis legalization. 
* This data is only a representation. Actual data may vary and will be available in report.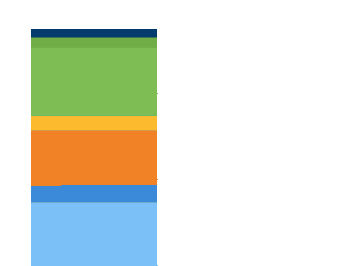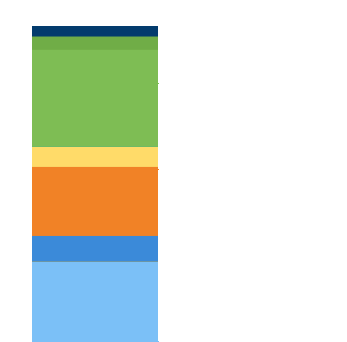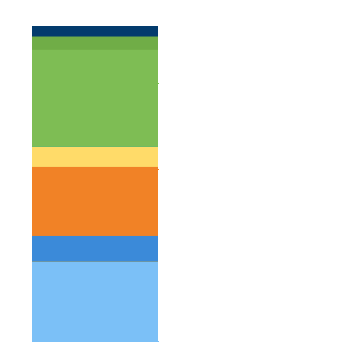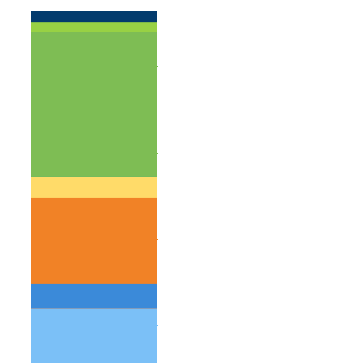 CBD Infused Products Are Gaining Traction
CBD is rising at unparalleled levels, with its many interconnected industries and services. Touched for its extensive health benefits without any of the THC's psychoactive impacts, CBD is attaining broad market acceptance worldwide. Forbes predicts that CBD markets will hit a compound growth rate of 49 per cent in 2019, bringing the overall market cap by 2024 at $20 billion. Rates of adoption are gradually growing and will continue to increase as awareness spreads. New medicinal and therapeutic advantages are discovered each year as commercial manufacturing continues to produce an ever-expanding variety of CBD-infused food products.
Gummies holds leading revenue share and showcase noteworthy CAGR
Protein Bars showcase noteworthy CAGR
Store-based Retailers holds leading revenue share
E-Retailers showcase noteworthy CAGR
How Growth will Unfold
Some of the leading manufacturers of CBD products are focusing on acquisition and mergers to expand their product portfolio. Companies operating in the market are also investing in research and development to produce various unique products of CBD Snacks. Technology is playing major role in the development of CBD Snacks products. Major players are focusing on adoption of advanced technologies to boost their production capacity and innovation capability.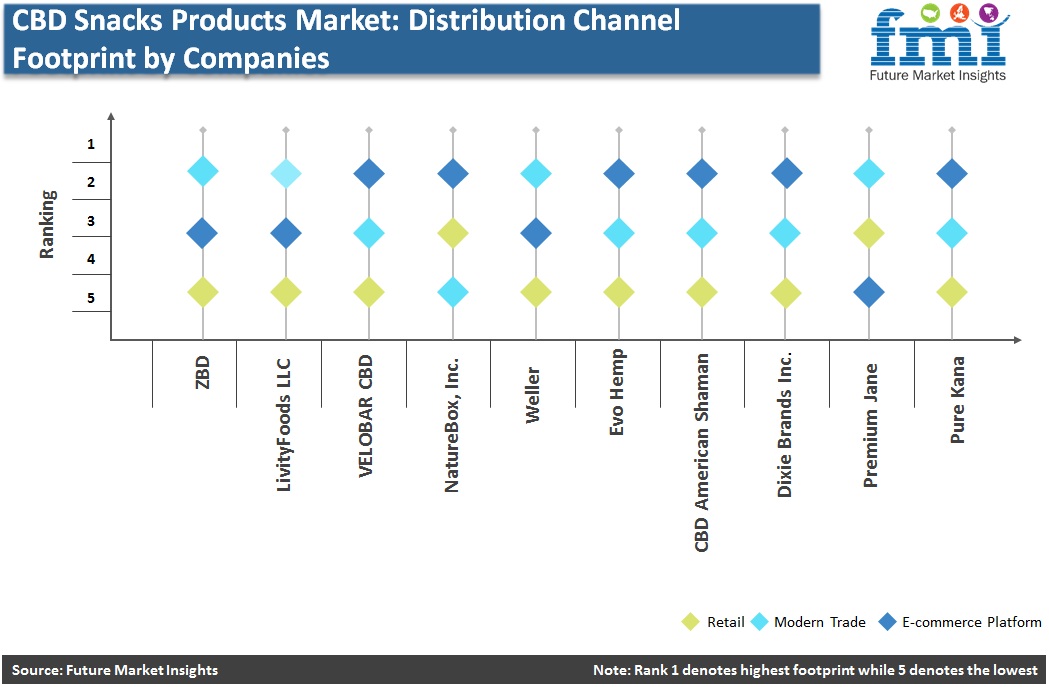 * This data is only a representation. Actual data may vary and will be available in report.
Click Here To Know How The Growth Will Unfold
Custom Market Research Services
FMI offers custom market research services that help clients to get information on their business scenario required where syndicated solutions are not enough.
Overview
CBD snacks Market: Global Industry Analysis 2015-2019 & Opportunity Assessment 2020-2030
A recent market study published by FMI "CBD snacks Market: Global Industry Analysis 2015-2019 & Forecast 2020-2030" offers a comprehensive assessment of the most important market dynamics. After conducting thorough research on the historical, as well as current growth parameters of the CBD snacks market, the growth prospects of the market are obtained with maximum precision.
CBD Snacks Market Taxonomy
The global CBD snacks market is segmented in detail to cover every aspect of the market and present complete market intelligence to the reader.
Type
Gummies
Bars
Cookies
Others
Distribution Channel
Hypermarkets/Supermarkets
Convenience Stores
Discount Stores
Pharmacy/Drug Stores
Food and Drink Specialty Stores
Independent Small Groceries
E Retailers
By Region
North America
Latin America
Europe
East Asia
South Asia
Oceania
MEA
How the research was conducted?
Primary Research
C - Level Executives
Marketing Directors
Sales Heads
Production Managers
Distributors Heads
Sales Executives
Product Manufacturers
Distributors
Traders
Industry Experts
End Users
Current Market Dynamics and Challenges
Market Characteristics
Market Performance and Growth Quadrants
Competition Structure and Market Structure
Strategic Growth Initiatives
Near-term and Long-term Market Growth Prospects
Market Segment Splits and Authenticity
Opinions on Market Projections and Validity Of Assumptions
Secondary Research
Industry Publications

Industrial Week
Industrial Product Review
Industrial Magazine

Industry Associations

Tobacco Vapor Electronic Cigarette Association
American Lung Association
Confederation of European Community Cigarette Manufacturers

Company Press Releases
Annual Reports and Investor Presentations
Research Papers
Government Websites and Publications
Trade Websites
Primary Interview Splits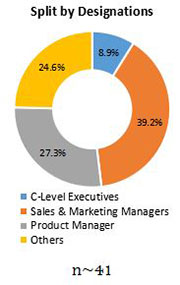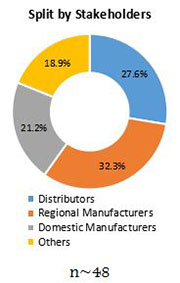 To Learn More About our Comprehensive Perspective on CBD Snacks Market,
Get in touch
Harish Tiwari
Global Head - Business Development
Akshay Godge
Client Partner - Global Business Development
CASE STUDIES
See how our work makes an impact.
At FMI, we design strategies that are adaptive, impactful, and implementable.