Timber Wrap Films – Emergence of Autonomous and Multi-Colour Offerings
The vertical models of packaging equipment for palletised products are gradually being replaced by horizontal models, which automate the packaging lines for long and wide products. The constant search of timber products manufacturers for high-quality, coloured, and printable wrap film solutions, has led innovations in the films as well as the secondary packaging equipment.
2 Key Aspects Shaping the Timber Wrap Films Market
Increasing Focus on Efficient Logistics Operations for Timber Products
Globalization has led to rapid growth of import and export around the world. This has resulted in large supply chains and increased the role of logistics, with companies adopting flexible packaging to optimize their packaging systems for efficient and effective delivery. Low-cost, lightweight, and damage-resistant features of timber wrap films have made them a highly sought-after packaging product in the timber industry. Moreover, the dawn of industrialization and the construction sector has increased the demand for timber products by leaps and bounds. This is attributed to the fact that timber wrap films are durable, lightweight, and the only mode of packaging for facilitating the delivery of timber to end users and furniture manufacturers. Many developed and developing countries have already opted for timber wrap films for the transportation of timber. With very high consumption of timber across the globe, growth prospects for the timber wrap films market are expected to rise. Key features of timber wrap films such as cost efficiency and high barrier characteristics, have proved beneficial for export and import of timber to facilitate convenient and efficient delivery.
Manufacturers Focus on Developing Novel Solutions to Reduce Cost
There has been growing demand for reduction of operating costs by many wood-based manufacturers. There is no direct connection between wooden product manufacturers and timber wrap films. However, when unprocessed timber is exported and transported, to prevent loss due to warping and other climatic factors, timber wrap films play an important role. That is why, timber wrap film manufacturers are looking for packaging solutions that can prevent losses due to erratic climatic conditions and during storage and transportation. The need for a more efficient process has led to the development of new films. For instance, Trioplast Industrier AB delivered all its timber wrap films with an anti-slip function based on the industry's recommendation. Pakaflex Pty Ltd. introduced the Enduratuff timber wrap range, which is tough and has enhanced anti-sweating performance. These timber wrap films have breathable technology to further enhance its ability to control moisture properties under the wrap.
Factors Confining Growth of Timber Wrap Films Market
Timber, which is in direct competition with fibreboard, is regarded as stronger and sturdier. However, there is one key point where fibreboard outshines solid wood. When subjected to changes in temperature and humidity, solid wood contracts, i.e. it undergoes warping. This is a demerit, and one of the key reasons why timber isn't preferred for doors and panelling purposes. To maintain the original shape, humidity and heat must be kept under control, which, if not achieved, can cause the timber panel to crack or buckle. This, in turn, also leads to a decline in demand for timber wrap films.
Timber Wrap Films- Market Structure Analysis
The global timber wrap films market represents a consolidated competition landscape wherein Tier 1 companies hold more than 10% revenue share.
Top companies in the timber wrap films market include Trioplast Industrier AB, Intertape Polymer Group, and Inteplast Group.
Most of the key players operating in the timber wrap films market maintain a strategic focus on North America and Western European markets due to the high penetration of associated products in the region, whereas East & South Asia is also an attractive market due to countries such as China and India with rising industrialization.
Market Set to Grow at Approximately 1.5X between 2019 and 2029
Timber products have gained significant demand in the wake of industrialization and the resurgent construction sector, in turn upholding the development of suitable packaging films. Timber wrap films continue to witness sustained adoption as an effective solution to combat warping.
Emerging Markets – Potent Areas for Growth
Emerging countries present potential growth avenues for timber wrap films manufacturers, as the focus of governments on infrastructure development and increasing new construction activities, influence the demand for various timber-based products. Countries in East Asia and South Asia remain most opportunistic for the timber wrap films manufacturers.
Focus of leading stakeholders in the timber wrap films market on strategic expansion through independent sales partners, and acquisition of small-scale firms for increasing their subsidiaries, continue to sustain the moderate growth of the market. R&D investments for novel and value-added offerings, such as non-woven and UV-stabilized timber wrap films, will also remain a key growth sustenance aspect.
Timber wrap films with 76-150 microns thickness remain sought-after among end-users, accounting for over 40% market share.
Timber wrap films with 151-225 microns thickness also remain lucrative, accounting for over one-fourth market share.
Timber wrap films with thicknesses upto 75 microns and above 225 microns will continue to witness sluggish adoption
Polyethylene remains a key raw material for majority of timber wrap films sold worldwide, accounting for over 80% sales. High-density polyethylene (HDPE) remains preferred over low-density polyethylene (LDPE), owing to its high-barrier properties.
Polypropylene-based timber wrap films will continue to witness slow adoption
How Growth will Unfold
Polyethylene will continue to gain a strong momentum for timber wrap film manufacturing, with HDPE preferred over LDPE, in light of its unmatched resistance to temperature and humidity. Sales of polyethylene-based timber wrap films will witness a relatively higher growth rate. On the contrary, gains from the polypropylene-based timber wrap films will remain slow.
MPS II | MPS IVA | MPS I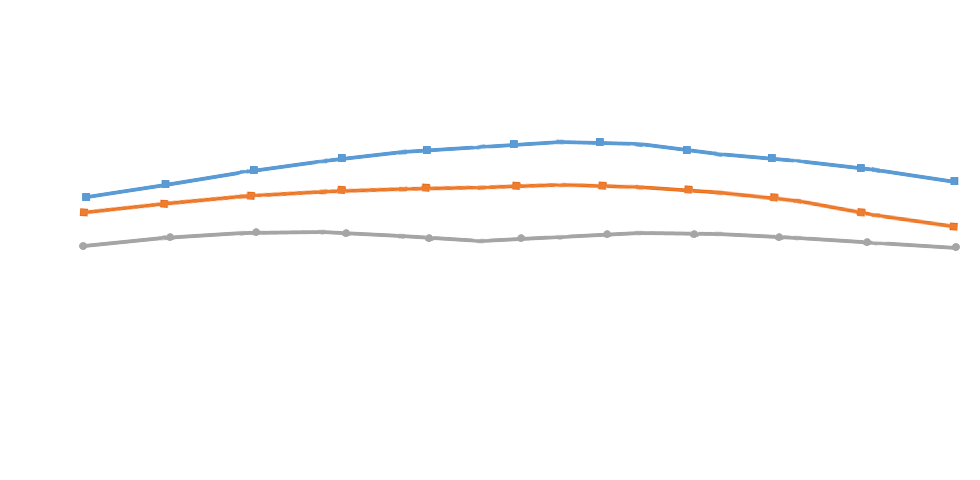 * This data is only a representation. Actual data may vary and will be available in report.
Click Here To Know How The Growth Will Unfold
Custom Market Research Services
FMI offers custom market research services that help clients to get information on their business scenario required where syndicated solutions are not enough.
Overview
Timber Wrap Films: Global Industry Analysis 2014-2018 & Opportunity Assessment 2019-2029
A recent market study published by FMI, "Timber Wrap Films: Global Industry Analysis 2014-2018 & Forecast 2019-2029" offers a comprehensive assessment of the most important market dynamics. After conducting thorough research on the historical, as well as current growth parameters of the timber wrap films, the growth prospects of the market are obtained with maximum precision.
Timber Wrap Films Market Taxonomy
The global timber wrap films is segmented in detail to cover every aspect of the market and present complete market intelligence to the reader.
By Thickness
Up to 75 Microns
76-150 Microns
151-225 Microns
Above 225 Microns
By Material Type
Polyethylene (PE)

High Density Polyethylene (HDPE)
Low Density Polyethylene (LDPE)

Polypropylene (PP)
Region
North America
Latin America
Europe
South Asia
East Asia
Oceania
Middle East & Africa
How the research was conducted?
Primary Research
Primary research interviews with key opinion leaders and other participants were conducted for data collection and validation of the below information:
Key Segments in the Timber Wrap Films
Market Share Analysis
Average Selling Price (US$) and Market Growth
Comparative Analysis of Alternative Timber Packaging Solutions Present in the Market
Market Size
Key Trends & Developments
Competition & Key Vendor Strategies
Secondary Research
Flexible Packaging Association
Industry Journals
FAO
Plastics Europe
Food Service Packaging Industry Growth
Annual Reports/SEC filings/Investor Presentations
Primary Interview Splits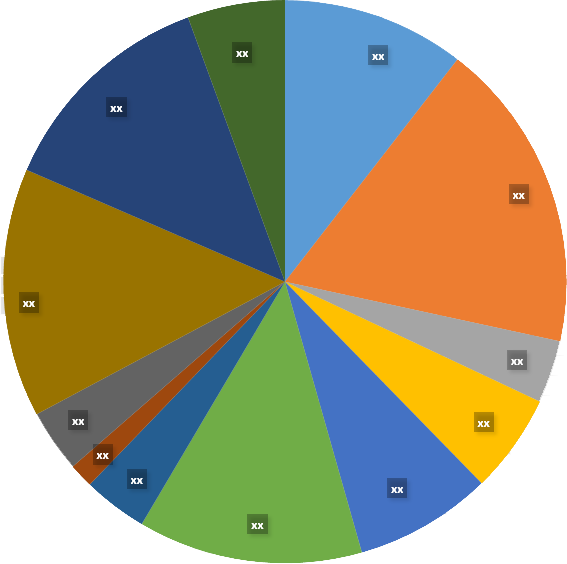 To Learn More About our Comprehensive Perspective on Timber Wrap Films Market ,
Get in touch
COVID -19 : Impact Analysis
Request the coronavirus impact analysis across industries and markets
Request Covid -19 Impact
CASE STUDIES
See how our work makes an impact.
At FMI, we design strategies that are adaptive, impactful, and implementable.