Smartphone-Based Research Can Be Your Next Business Success Tool
Apr 24, 2018 | Technology | FMI
Smartphones are becoming an indispensable gadget in our lives today. Individuals prefer recording important updates in their mobile applications and tend to interact more with these devices. Adoption of smart devices among individuals can create significant growth opportunities for the market research companies. Capitalizing on the increased dependence of individuals on their gadgets, leading market research companies are tailoring their survey techniques in alignment with the browsing patterns of the customers of their smartphones. In addition, analysts are focusing on monitoring customer behavior on the m-commerce platforms to identify significant market trends and retrieve important insights.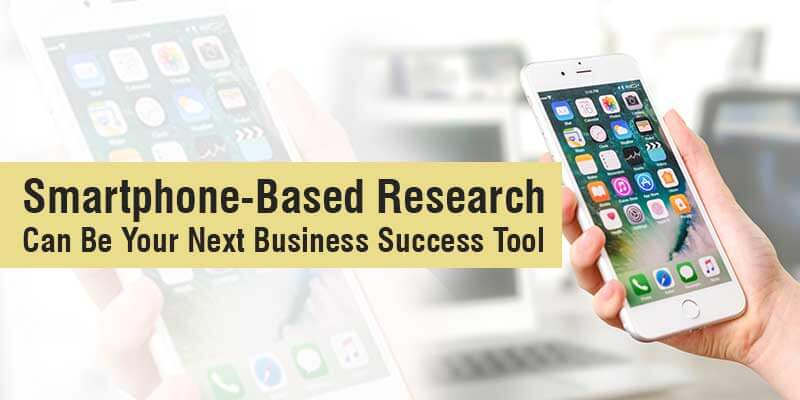 Adoption of smartphones among individuals has also amplified the pool of potential respondents for market research firms. As individuals prefer accessing online portals for shopping and booking movies through their smartphones, analysts are focusing on conducting short online surveys. On the basis of information retrieved through feedbacks and surveys, analysts are concentrating on enriching their reports with valuable insights. Here is why leading firms are adapting to smartphone-based research globally.
Strengthens Relationship with Customer:
With the changing expectations and preferences of the customers, leading firms find it difficult to keep a track of their purchase patterns. Through conducting online surveys that are accessible through smartphones, analysts can accumulate accurate and insightful data pertaining to the recent market developments and trends. For effective research outcomes, major firms are also focusing on offering gamification-based recognition, coupons, rewards, and discounts in exchange for feedbacks and important customer insights. Increased interactions through smartphones with individuals will help the leading brands to establish and strengthen their relations with customers.
Expand Scope of Research:
Besides the increase in the number of potential respondents, conducting smartphone based-research also allows analysts to approach customers across regions. Conducting smartphone-based research enables the analysts to approach individuals in regions that are only accessible by personal visits. As individuals are more responsive to the surveys conducted on the smartphones, market research companies can track their preferences and requirements by interacting with them through social media platforms and applications. Analysts are also targeting customers through social media platforms and mobile applications to retrieve insights on customer preferences and requirements. This allows the market research firms to expand their scope of research and analysis.
Cost-Effective Alternative:
Market research firms are gradually shifting their focus towards conducting smartphone-based market research as it helps the analysts in accumulating insightful and accurate information in a cost-effective manner. As conducting smartphone-based research saves on the additional expenses related to interviews with the experts, analysts are concentrating on reaching customers through smart devices. On the account of customer feedback, statistics, and data, analysts are able to make right decisions and formulate effective strategies in a cost-effective manner.
Although conducting smartphone-based research can create lucrative opportunities for the market research companies, the technique has only been popular among the developed countries. Many companies in the developing countries are still grappling with the novel technological solutions and implementing them. Aligning their research and professional activities with advanced technological solutions can help market research firms based in developing countries to improve their position in the global market. Leading firms are banking on utilizing advanced technological developments such as smart devices to leverage research outcomes and attain a competitive edge in the global market.