Global Bread Improvers Market to Reach US$ 5.3 Bn by 2029
The global bread improvers market is projected to reach US$ 5.3 Bn by the end of 2029. The market was valued at US$ 3.1 Bn in 2019. If these figures hold true, the market will exhibit a CAGR of 5.5% between 2019 and 2029. Regionally, Europe is expected to be the major market for bread improvers in terms of manufacturers, suppliers as well as consumers. Among the countries, UK is expected to remain major market in terms of consumption for vinegar followed by Germany.
COVID -19 : Impact Analysis
Request the coronavirus impact analysis across industries and markets
Request Covid -19 Impact
Bread Improvers Market - Key Research Findings
The bread improvers market surpassed valuation worth US$ 3 Bn in 2019, and it is expected to exhibit 5.5% CAGR over the forecast period (2019-2029).

The market growth, however, shows a prospect of decline in 2020 amid headwinds from the ripple effects of COVID-19.

Europe's bread improvers market is projected to account for significant share of the global market value.

High growth opportunities are expecting in rapidly expanding bakery industry in Asia Pacific.

Increasing consumption of bakery products, ongoing innovation in manufacturing processes, and growing demand for organic bread are major factors driving growth of the bread improvers market.
Growing need for adherence to the international regulations and quality standards of the bakery industry is representing a key challenge for market players.
Key Factors Shaping Bread Improvers Market
High Popularity of Breads as Versatile Snack
Breads have long been gaining significant momentum as a versatile snack or convenient meal solution. A bread improver is utilized to provide required flexibility and tolerance during various stages of baking process mixing, baking, fermentation, and shelf life of bread. The use of bread improvers is a common practice in today's bakery industry, driven by greater consumer awareness about the food they consume and sources of ingredients.
Emerging Trend of At-home Baking and Consumption
In the light of COVID-19 outbreak, governments and health authorities are enforcing social distancing requirements and stay-at-home orders which have been influencing a swing from dining out culture to at-home food preparation and consumption. Baking is widely adopted as a key activity during quarantines which has been emptying the shelves of bread improvers. An unprecedented spike in sales of bread improvers may prevent a steep decline in market revenue during the pandemic.
Mass Closures of Foodservice Sectors due to COVID-19
A majority of the demand for bread improvers come from various foodservices sectors, especially from bakery stores and pizza houses. Declining or zero footfalls in these sectors due to the domino effect of COVID-19 will have a negative impact on the bread improvers market. Due to supply chain disruptions and movement restrictions, manufacturers are also facing significant challenges in sourcing of raw materials, which may hamper the market growth in immediate future. Lower production level will further affect the market post COVID-19 pandemic.
Bread Improvers Market Structure Analysis
The bread improvers market shows a moderate level of consolidation, with top players accounting for significant share of the market revenue.
Product innovation, new launches, and clean-label solutions remain key growth strategies
Manufacturers are focusing on R&D initiatives for product differentiation.
Merger & acquisition activities are adopted for stronger foothold.
Report Metric

Details

Base year considered

2019

Actual estimates/Historical data

2014 - 2018

Forecast period

2019 - 2029

Market Value in 2019

US$ 3 Bn

Segments covered

Product, Form, Type, Application

Regions covered

North America, Latin America, Europe, East Asia, South Asia, Oceania and MEA

Key Players

Archer Daniels Midland Company, Associated British Foods plc, Ireks GmbH, Oriental Yeast Co., Ltd., Fazer group, Corbion N.V., Nutrex N.V., Group Soufflet, Puratos Group , Lallemand Inc. Pak Group, InVivo, Bakels Worldwide, Lesaffre, and John Watson-Inc.

Growth Drivers

Growing sales of bread and bakery products
Shifting trend from out-of-home to at-home consumption
Increasing consumer interest in home baking during COVID-19 pandemic
COVID-19 Impact Analysis on Bread Improvers Market
Some of the factors driving market growth are the increasing need for bread improvers to enhance the dough, sensory characteristics, better taste and shelf-life. Increasing demand for emulsifiers is a significant fueling factor for the market, particularly in bakery applications. Besides this, enzymes found in the outer layer of the grain kernel are responsible for maintaining the dough as well as for improving resistance during the processing phases. Growing awareness about the importance of bread improvers in the baking industry is expected to be a key driver of the market over the forecast period.
The dynamics however changed on account of the recent coronavirus outbreak. As per current market surveys, while likelihood of bigger commercial bakeries of surviving the looming recession caused due to coronavirus outbreak is considerably high, smaller companies and micro bakeries are particularly vulnerable. However, this does not make bigger brands immune to the ongoing turmoil. Some of the most celebrated names such as PepsiCo had to halt their production of snacks and cereal brands following the spread of infection among employees.
Nonetheless these companies are determined to ramp up their production to offset the looming threat from coronavirus outbreak. As their operations limp back to normalcy following the lockdown period, the bread improvers market will start gaining momentum.
Asia Pacific is Projected to Witness the Fastest Growth
The Asia Pacific bread improvers market is expected to be experiencing the fastest growth due to the growing demand for convenience foods due to customer busy lifestyles. As a result of urbanization, hectic lifestyles and high disposable income, there is growing consumption of on - the-go and ready-to-eat breakfast meals. This trend is expected to drive the region's growth of bread improvers, as it is expected to consume the growing amount of bread and bread products. This area also provides room for product innovation in the bakery industry, as customers have diverse tastes and preferences and are searching for a range of rolls and breads. This has offered manufacturers the opportunity to expand their product portfolios. Such market potential is anticipated to impact the bread improvers market positively during the forecast period.
Besides, due to the spread of coronavirus the market may be experiencing resistance to growth in the area. The US is one of the hardest hit countries in the world, struggling to control coronavirus spread in a wartime footing. Various regulatory measures placed to curb mobility and avoid the spread of COVID-19 are hampering supply chain functions. This could have adverse effects on the market.
* This data is only a representation. Actual data may vary and will be available in report.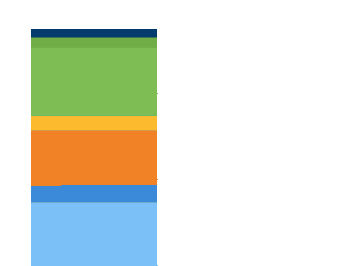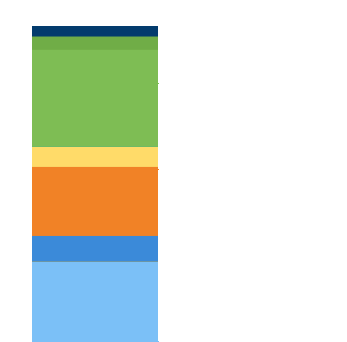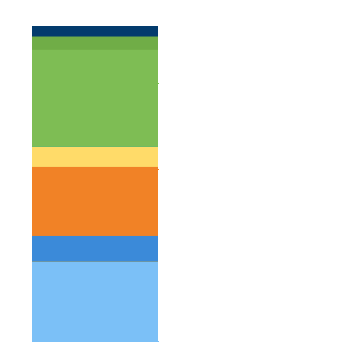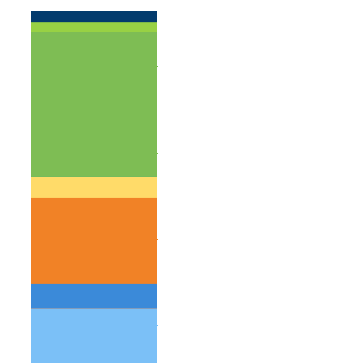 Bread Segment is Estimated to Account for the Largest Share
The breads segment is estimated to account for the largest share for bread improvers market because of the rising demand for convenience food, which is giving rise to the growth of consumption of different forms of bread products. Also, as consumers are shifting towards healthier food options, they are opting for gluten-free and high nutritional breads. Innovative products such as fortified breads, organic breads, buns, and flavored breads drive the growth of the breads segment, making it a major holder of the bread improvers market. Throughout the North American and Asia Pacific regions, there is an growing trend of eating bread throughout breakfast and meals, which is also helping this segment to expand. With the rising consumption of bread products, such as pizza, doughnuts, and pies, the other applications segment has shown significant growth during the forecast period.
Emulsifiers segment held the leading market share
Enzymes segment forecast to higher rate of growth
Inorganic segment held lion's share in the market
Organic segment to remain the second-lead
Bread segment holds dominance
Cakes segment to rise at a higher CAGR
How Growth will Unfold
The target audience for the global bread improvers market includes business groups, manufacturers of bread improvers, retailers of bread improvers, suppliers of bread improvers, and distributors of bread improvers, policy and research agencies, manufacturing and community bodies, suppliers of raw materials, distributors and others. Europe's bread improvers market is expected to account for a large share of the global bread improvers market in terms of sales. Asia Pacific bread improvers market is expected to see the highest revenue growth in the next ten years, owing to increased demand for bread and rolls in the region's countries due to evolving food habits. Huge intake of bread and bakery related goods, creative bread product offerings by bakery item manufacturers and increased demand for convenience food products are some of the main trends influencing the bread improvers market's growth.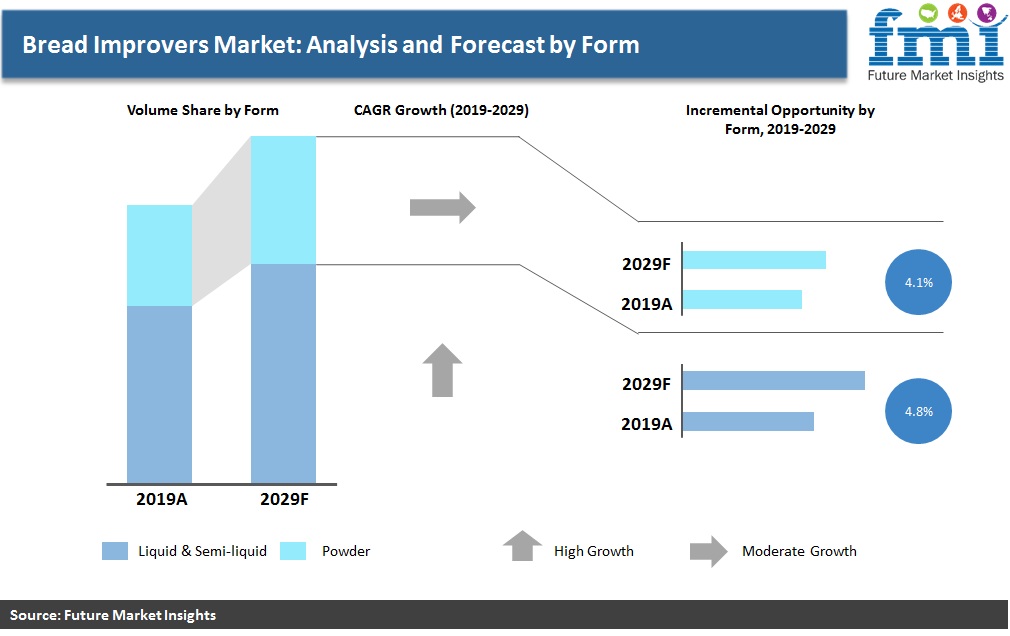 * This data is only a representation. Actual data may vary and will be available in report.
Click Here To Know How The Growth Will Unfold
Custom Market Research Services
FMI offers custom market research services that help clients to get information on their business scenario required where syndicated solutions are not enough.
Overview
Bread Improvers Market: Global Industry Analysis 2015-2019& Opportunity Assessment 2020-2030
A recent market study published by Future Market Insights on the Bread Improvers Market offers global industry analysis for 2015-2019& opportunity assessment for 2020-2030. The study offers a comprehensive assessment of the most important market dynamics. After conducting a thorough research on the historical, as well as current growth parameters of the Bread Improvers Market, the growth prospects of the market are obtained with maximum precision.
Bread Improvers Market Taxonomy
The global Bread Improvers Market is segmented in detail to cover every aspect of the market and present complete market intelligence to readers.
Product Type
Emulsifiers
Enzymes
Oxidizing Agents
Reducing Agents
Stabilizers
Others
Application
Breads
Cakes
Viennoiseries
Others
Region
North America
Latin America
Europe
East Asia
South Asia
Oceania
MEA
How the research was conducted?
Primary Research
C - Level Executives
Marketing Directors
Sales Heads
Production Managers
Distributors Heads
Sales Executives
Product Manufacturers
Distributors
Traders
Industry Experts
End Users
Current Market Dynamics and Challenges
Market Characteristics
Market Performance and Growth Quadrants
Competition Structure and Market Structure
Strategic Growth Initiatives
Near-term and Long-term Market Growth Prospects
Market Segment Splits and Authenticity
Opinions on Market Projections and Validity Of Assumptions
Secondary Research
Industry Publications

Industrial Week
Industrial Product Review
Industrial Magazine

Industry Associations

Dieticians Association
Food and Agriculture Organization

Company Press Releases
Annual Reports and Investor Presentations
Research Papers
Government Websites and Publications
Trade Websites
Primary Interview Splits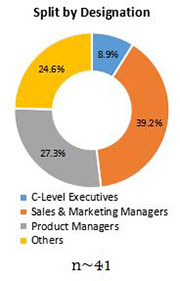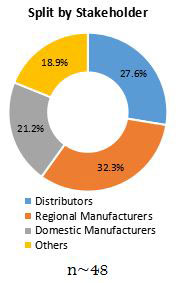 To Learn More About our Comprehensive Perspective on Bread Improvers Market,
Get in touch
Harish Tiwari
Global Head - Business Development
Akshay Godge
Client Partner - Global Business Development
CASE STUDIES
See how our work makes an impact.
At FMI, we design strategies that are adaptive, impactful, and implementable.