Global Sugar Toppings Market to Surpass US$ 10.2 Bn by 2029
The global sugar toppings market is projected to reach US$ 10.2 Bn by the end of 2029. The market was valued at US$ 6.1 Bn in 2019. If these figures hold true, the market will exhibit a CAGR of 5.3% between 2019 and 2029. The increasing consumption of candy factories across all regions and the rise in consumption of low-sugar topping items has fuelled the growing demand for sugar toppings. In addition, consumer growth is due to the tendency in the merging countries such as India, Brazil, and the Middle East towards branded food goods.
COVID -19 : Impact Analysis
Request the coronavirus impact analysis across industries and markets
Request Covid -19 Impact
Key Research Findings
Sugar toppings are used in confectionery and baking items as a topping or as an ingredient to improve the flavour and provide an attractive look.
Rising demand from developing countries such as Brazil, China and India for sugar toppings is furthering growth in the global market for sugar toppings.
Due to the rising demand from bakeries, the industrial channel segment dominates the sugar toppings market.
Europe and North America are considered mature sugar topping markets.
North America has gained a substantial market share worldwide.
Changing North American lifestyles and eating habits are expected to boost market growth.
A large customer base with high-calorie food intake compared to other regions are opening new avenues for the expansion of the North American sugar toppings market in the years to come.
Asia-Pacific is expected to experience a strong surge in the demand for sugar-based drinks, sauces and breakfast syrups.
Key Factor(s) Influencing the Sugar Toppings Market:
Increased Confectionary Consumption: Globally, there is an uptick in the consumption of confectionary. Confectionary consumption is especially high among children and young adults, attributed to the need for sugar to provide energy. Sugar-based confectionary such as chocolates, sweets, candies and cereal bars are increasingly being consumed across the world. Moreover, bakery confectionary such as cakes, doughnuts and pastries are also highly popular. This increased confectionary consumption is poised to accelerate the global sugar toppings market.
Growing Demand for Low-Sugar Toppings: As sedentary lifestyles become more prevalent, diseases such as hyperglycaemia, obesity and diabetes have also increased. Naturally, there is a shift towards consumption of low-sugar diets. Consequently, sugar-free confectionary consumption has leveraged, prompting key players to develop low-sugar toppings, thus augmenting market prospects.
COVID-19 Impact Analysis on Market
As the COVID-19 spreads worldwide, strict social-distancing laws to contain the virus would have a profound economic impact on a range of businesses. The post-pandemic scenario is anticipated to reduce investor's confidence, dealing a sharp blow to expectations for near-term growth. In addition to the epidemic's rapidly rising human toll, we are heading towards a period of severe deterioration in economic activity, and ultimately financial asset prices. In these difficult times, rapid and unprecedented policy responses to both combat and mitigate these declines are crucial for firms to achieve sustainable development.
The demand for sugar toppings has already registered a significant dip, attributed to reduced consumption of desserts such as pastries and cakes as bakeries have ceased their operations due to nation-wide lockdowns. This has impacted the supply chain of key sugar topping manufacturers. Companies must, therefore, devise solutions to prevent a downward spiral in their supply chains.
Sugar Toppings Market Structure Analysis
Prominent market players of the global sugar toppings market are R. Torre & Company, Inc., The Hershey Company, The Kraft Heinz Company, The J.M. Smucker Company, W. T. Lynch Foods Ltd., Baldwin Richardson Foods Co., Pinnacle Foods, Inc., and Monin Inc.
Numerous businesses rely on methods for sustainable development, such as product releases, product approvals and those such as patents and events. Activities observed in the industry were inorganic growth approaches, acquisitions, and partnership & partnerships.
Such practices have paved the way for market players to grow their business presence and customer base. With the growing demand for sugar toppings in the global market, market players from the sugar toppings industry are anticipated to lucrative growth opportunities in the future.
Report Scope
| | |
| --- | --- |
| Report Metric | Details |
| Base year considered | 2019 |
| Actual estimates/Historical data | 2014 - 2018 |
| Forecast period | 2019 - 2029 |
| Forecast units | Value (USD) Bn |
| Segments covered | Product Type, Nature, End Use and Region |
| Regions covered | North America, Latin America, Europe, East Asia, South Asia, Oceania and MEA |
| Key Players | R. Torre & Company, Inc., The Hershey Company, The Kraft Heinz Company, The J.M. Smucker Company, W. T. Lynch Foods Ltd., Baldwin Richardson Foods Co., Pinnacle Foods, Inc., and Monin Inc. |
| Report coverage | Revenue forecast, company share, competitive landscape, growth factors, and trends |
Rising Consumption of Confectioneries Globally Drives the Sugar Toppings Market
Sugar toppings are used in a number of ways at confectionaries. They are used on cakes and cupcakes as icing, and as sprinkles to enhance the cake's appearance. Consumption of clothes making is growing throughout the world. Confectioneries can be classified into two forms in which sugar is the main ingredient, namely sugar confectioneries and chocolate confectioneries. Overall, sugar confectionery accounts for 39 percent, and chocolate confectionery accounts for 61 percent of overall pastry intake. That ratio can vary from country to country. In countries with the increasing middle class, such as Brazil and India, and countries with historically low sugar consumption, such as China and Japan, confectionery consumption is on the rise.
North America is the Largest Regional Segment in the Market
The major sugar producing countries dominate the global sugar toppings industry. Brazil dominates much of the global sugar topping market, paying $2.5 trillion a year for its sugar topping industry in many subsidiaries. Owing to their demand supports, domestic marketing allocations and tariff limits for general sugar, the U.S. Sugar Toppings industry is in turmoil. The U.S. government uses duty to maintain the U.S. natural sugar household price 90 per cent higher than the world market price saving U.S. customers $3.6 billion annually. These government-convinced factors disrupt the development of the United States sugar toppings market. The European Union is a leading beet sugar producer mainly in the European northern part. Northern France, Germany, United Kingdom and Poland are the most productive manufacturing countries. These regions are seeing an increase in demand and supply chains for sugar toppings. Growing Asian countries with their diverse production systems and consumption habits generate around 40 per cent of the world's total sugar.
* This data is only a representation. Actual data may vary and will be available in report.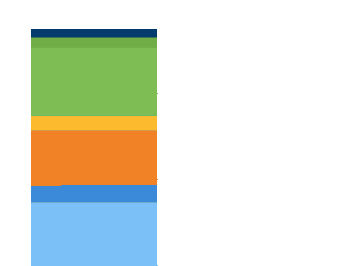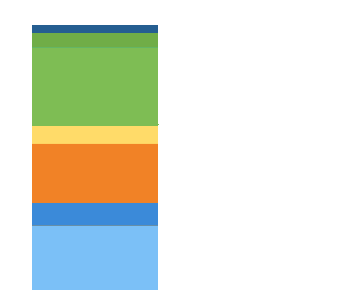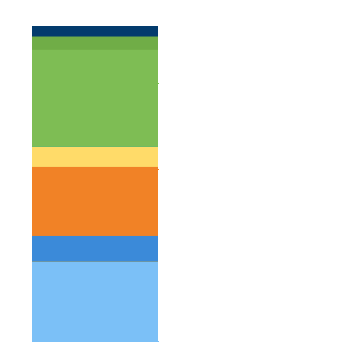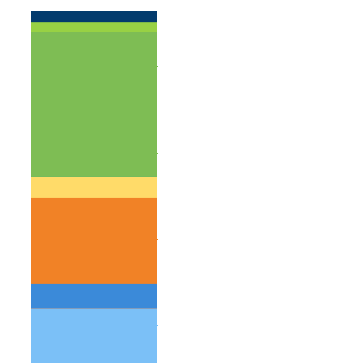 Increasing Consumption of Confectionaries will Drive Market Growth
The demand for sugar toppings market is driven by increasing consumption of confectioneries across the globe. In addition, rising customer demand for flavored sugar is also expected to significantly affect the sugar toppings market worldwide. In addition, the increasing preference for convenience foods & ready-to-eat items among individuals is expected to have a robust effect on the sugar toppings industry. Increasing an individual's disposable earnings in the developing world, which in turn are expected to create untapped opportunities for market participants.
Dry Toppings segment held the leading market share
Wet Toppings segment forecast to higher rate of growth
Conventional segment holds dominance
Organic segment to rise at a higher CAGR
Bakery segment holds dominance
Confectionery segment to rise at a higher CAGR
How Growth will Unfold
There are certain factors such as rising demand for baked products and confectionery that are driving the global market for sugar toppings. The introduction of low-sugar toppings would increase prospects for the for the market's expansion. This will fuel the demand for both organic and conventional sugar toppings.
In the coming years, the market is expected to gain from increase in consumer consumption of confectionery products. It addition to this, marketing of beverage sauces and breakfast syrups will pave way for growth in the APAC region. The rising awareness among consumers who are health conscious is likely to fuel the demand for organic sugar toppings.
Globally, the demand for sugar toppings is increasing at a rapid pace due the expansion of the retail sector, increasing disposable income and a rising trend towards gifting confectionery items. Rapid urbanization and population growth are predicted to drive business growth. The sugar toppings market has been gaining from fast paced lifestyle and the subsequently increasing demand for ready-to-eat food. Heightened interest in delicacies among consumers is likely to fuel the demand for both organic and conventional sugar toppings.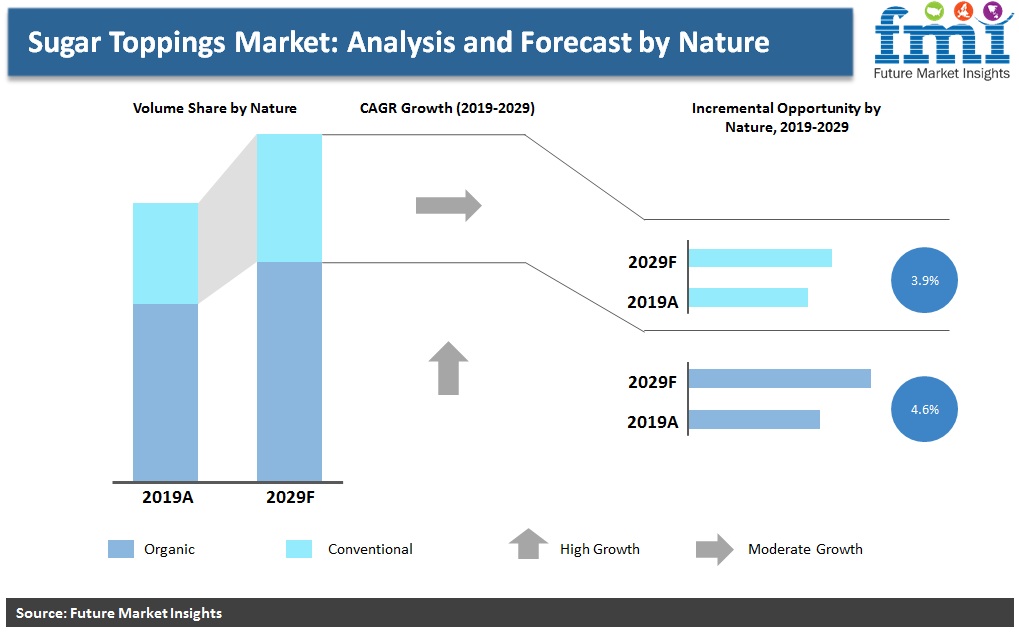 * This data is only a representation. Actual data may vary and will be available in report.
Click Here To Know How The Growth Will Unfold
Custom Market Research Services
FMI offers custom market research services that help clients to get information on their business scenario required where syndicated solutions are not enough.
Overview
Sugar Toppings Market: Global Industry Analysis 2015-2019& Opportunity Assessment 2020-2030
A recent market study published by Future Market Insights on the Sugar Toppings market offers global industry analysis for 2015-2019 & opportunity assessment for 2019-2029. The study offers a comprehensive assessment of the most important market dynamics. After conducting a thorough research on the historical, as well as current growth parameters of the Sugar Toppings market, the growth prospects of the market are obtained with maximum precision.
Sugar Toppings Market Taxonomy
The global Sugar Toppings market is segmented in detail to cover every aspect of the market and present complete market intelligence to readers.
Application
Bakery
Confectionery
Dairy
Ready-to-eat Snacks
Convenience Food
Packaged Food
Region
North America
Latin America
Europe
Asia
Oceania
MEA
How the research was conducted?
Primary Research
C - Level Executives
Marketing Directors
Sales Heads
Production Managers
Distributors Heads
Sales Executives
Product Manufacturers
Distributors
Traders
Industry Experts
End Users
Current Market Dynamics and Challenges
Market Characteristics
Market Performance and Growth Quadrants
Competition Structure and Market Structure
Strategic Growth Initiatives
Near-term and Long-term Market Growth Prospects
Market Segment Splits and Authenticity
Opinions on Market Projections and Validity Of Assumptions
Secondary Research
Industry Publications

Industrial Week
Industrial Product Review
Industrial Magazine

Industry Associations

Dieticians Association
Food and Agriculture Organization

Company Press Releases
Annual Reports and Investor Presentations
Research Papers
Government Websites and Publications
Trade Websites
Primary Interview Splits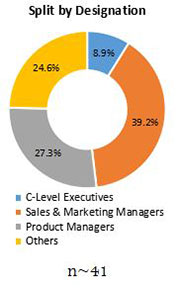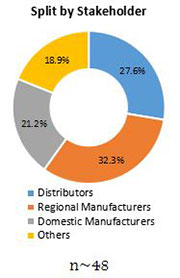 To Learn More About our Comprehensive Perspective on Sugar Toppings Market,
Get in touch
Harish Tiwari
Global Head - Business Development
Akshay Godge
Client Partner - Global Business Development
CASE STUDIES
See how our work makes an impact.
At FMI, we design strategies that are adaptive, impactful, and implementable.