Paper Accounts for About 75% Share
Driven by the sustainability trend, paper-based formats hold about 75% share of market revenue. Preference of paper, thus, as a material for developing barrier coated papers will remain significant in the near future. Plastic-based formats, although offer the benefits of low cost, and high resistance properties, pose huge threat to the environment.
As a result, manufacturers are developing barrier coated papers made from bio-plastics including polysaccharides, and polylactic acid (PLA), which are seeing rapid adoption in the plastic-based category.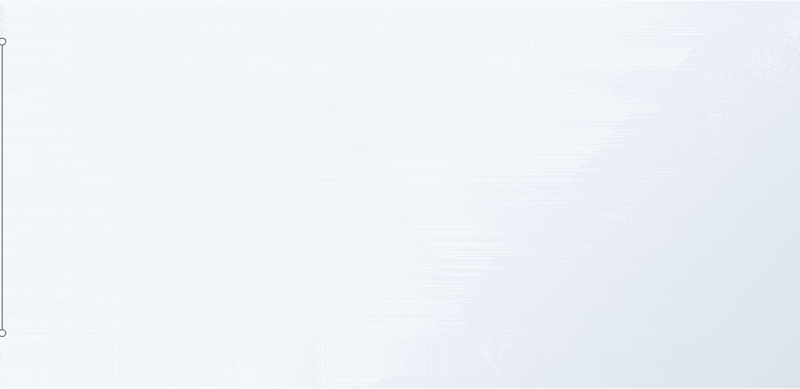 Opportunities Abound in Developing Regional Markets
Developed regional markets such as North America and Europe collectively contribute around 60% of the global market revenues. However, this share will witness a slight decline against the lucrativeness of developing regional markets – East Asia and South Asia, which have been reflecting opportunistic growth potential owing to the robust growth of packaging and retail industries. China and India will lead the pack in the regional markets, with the former crossing the US$ 1 Bn mark in 2026.
Biomaterials Defining New Strategies
The worldwide sustainability drive has been compelling industries to adopt a green approach to cut down plastic consumption. Manufacturers of barrier coated papers are also increasingly shifting towards greener coating materials that are bio-based, biodegradable, yet cost-efficient.
Biomaterials such as, polysaccharide polyelectrolyte, are, thus, garnering prominence in providing protection against oil, gas, and water. Early adopters of biomaterials are expected to reap better returns in the global barrier coated papers market. Stora Enso Oyj, for instance, has developed biomaterial coating made from microfibrillated cellulose (MFC) for various applications.
How Growth will Unfold
Accounting for over half share of market revenue, adoption of barrier coated papers in the food sector will remain maximum throughout the projection period. Increasing consumption of convenient food products in tandem with reduced usage of single-use packaging formats are underpinning the sales expansion. Under the end-use category, confectionery, dairy and spices will fetch significant gains. Market players have also identified potential growth prospects in the electrical and beverage industries.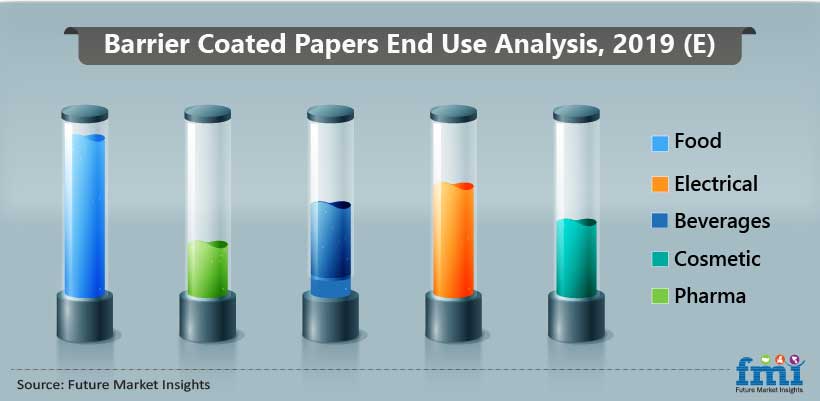 FREQUENTLY ASKED QUESTIONS ABOUT GLOBAL BARRIER COATED PAPERS MARKET
How will the global market for barrier coated papers progress over 2019 – 2029?
FMI's analysis has projected a moderate growth outlook for the global barrier coated papers market during the defined forecast period. Through 2029, the market is poised for a value CAGR of more than 4%.
Which industry is the most prominent end-user of barrier coated papers?
The food industry will remain the most prominent end-user of barrier coated papers throughout the forecast period of 2019 – 2029. Food packaging manufacturers, particularly those catering to the fast-food sector, are shifting away from plastic film packaging. This signals a massive opportunity in the barrier coated papers market.
How will the regional market scenario evolve over the period of projection?
Currently, developed regional markets, i.e. North America and Europe collectively account for a revenue share of over 55%. However, these markets are most likely to lose their share to developing Asian markets in the following years. Towards end of 2019 – 2029, South & East Asia would be ahead of developed markets in terms of growth rate.
What will be the critical trend defining strategies of manufacturers of coated barrier papers?
Sustainability will be the most critical trend. Preferred materials such as polystyrene and other plastics are water-resistant and economical but have high negative environmental impact. In contrary, paperboard and other paper-based packaging formats are garnering popularity on back of their sustainable attribute.
Where should be the key market players focusing to stand out from other barrier coated papers manufacturers?
Manufacturers of barrier coated papers must refocus their strategies on biomaterials. Development of bio-based materials through an advanced coating technology would enable companies to replace conventional petroleum-based polymer coatings, attaining higher efficiency and cost-viability.
BARRIER COATED PAPERS MARKET TAXONOMY
The global barrier coated papers market is segmented in detail to cover every aspect of the market and present complete market intelligence to readers.
By Coating
Water-based Coating
Solvent-based Coating
Wax Coating
By Material
Paper
Plastic

Polyethylene (PE)
Polypropylene (PP)
Polyvinylidene dichloride (PVDC)
Polyethylene Terephthalate (PET)
Bio-based Plastic

Polysaccharides
Polylactic Acid (PLA)
Polyhydroxyalkanoates (PHA)

Ethylene Vinyl Alcohol (EVOH)
Polyamide (PA)

Wax
Aluminum Oxides (AlOx)
Silicon Oxides (SiOx)
By Application
Packaging

Cups & Lids
Trays
Boxes & Cartons
Pouches & Sachets
Labels
Blisters & Clamshells
Wraps
Tapes

Printing
By End-use Industry
Food

Bakery
Confectionery
Snacks
Dairy
Spices & Condiments
Sauces

Beverages
Cosmetic & Personal Care
Pharmaceuticals
Building & Construction
Electrical & Electronics
Tobacco Packaging
Other Consumer Goods (Agriculture, Automotive, Home Care, etc.)
By Region
North America
Latin America
Europe
South Asia
East Asia
Oceania
MEA
Need specific information?