Bioimpedance Devices Paving their Way through Healthcare and Medical Research
Bioimpedance devices are widely used in healthcare and medical research. Although this technology is mostly popular as body fat measuring scales, they are also widely used in critical medical applications such as weight loss and obesity management the pulmonary function, renal function, different treatment procedures, and in vivo diagnostics.
Top 3 Factors Shaping the Bioimpedance Devices Market
Digitization in the Healthcare Sector
Companies are focused on the development of products that offer economic as well as clinical relevance to the overall business. This can be attributed to factors such as the expansion of the healthcare sector in developing countries and investments in healthcare information technology by governments as well as public sector organisations. Moreover, increasing healthcare spending, coupled with efforts by manufacturers to offer innovative bioimpedance devices to cater to the increasing demand for sophisticated solutions in developing countries, is also expected to drive the growth of the bioimpedance devices market in the near future.
Increasing Prevalence of Chronic Kidney Disease
Chronic Kidney Disease (CKD) is a condition that can be characterised by the gradual loss of kidney function over time. According to the National Kidney Foundation, Inc., 30 million American adults suffer from CKD and millions of others are at a high risk of developing CKD, and Glomerular Filtration Rate (GFR) is the best overall index of kidney function. Bioelectrical impedance or bioimpedance can be used to predict muscle mass and improve the estimation of glomerular filtration rate in non-diabetic patients suffering from chronic kidney disease. Bioelectrical Impedance Analysis (BIA) can be used to estimate the Appendicular Lean Mass (ALM).
Growing Obese Population
Obesity is one of the most important public health concerns worldwide as it increases the risk of developing disorders such as strokes, high blood pressure, heart diseases, etc., and bioimpedance devices are mostly used in the treatment of the same. Since 1975, the obese population has grown extensively worldwide. According to a World Health Organization (WHO) estimate, in 2016, more than 1.9 billion adults aged 18 years and above were overweight. Of these, over 650 million adults were obese. Bioimpedance devices can be used for the diagnosis of obesity since they can measure the fat content in patients, among other parameters. Thus, growth in the obese population is expected to fuel the growth of the bioimpedance devices market.
Bioimpedance Devices Market Structure Analysis
The top four players of the bioimpedance devices market contribute to over 50% of the market value.
Some of the key players in the bioimpedance devices market include General Electric Company, Omron Healthcare Inc., ImpediMed Ltd., Seca, RJL Systems Inc., Soehnle, and Bodystat.
Most players are focused on developing and enhancing their product offerings.
Product launches are among the key strategic focuses of leading players in the market.
Market Set to Grow by 2.2X between 2018 and 2028
Increase in obese population, growth in the prevalence of chronic kidney disease, as well as increasing disposable income is expected to result in the robust growth of the bioimpedance devices market throughout the forecast period.
Emerging Countries – Asia Pacific to display significant growth opportunities
North America and Europe are expected to contribute a prominent share of the bioimpedance devices market in 2017. Regions such as APEJ are expected to witness significant growth due to the high adoption of bioimpedance devices in India, China, and other ASEAN countries. The rising number of Chinese players in the market is expected to boost the growth of the bioimpedance devices market in China. Similarly, other local manufacturers in the Asia Pacific region are expected to support the growth of the market
The Broader Perspective
Online marketing has led to a rapid increase in the sale of portable and handheld bioimpedance devices in the recent years. Vendors operating in the market are focusing on online marketing and promotional strategies to ensure better access to their devices and increase sales. Devices offered online also help vendors minimise distribution and operational costs. Online marketing websites offer a wide selection of branded bioimpedance systems at low costs.
Multiple-frequency bioimpedance devices remain the top-selling category with over two-thirds of market share.
Single-frequency bioimpedance devices are expected to continue to witness a relatively higher growth rate.
Wired bioimpedance devices account for over two-thirds of the market.
Moreover, the increasing adoption of wireless technology is expected to boost the growth of wireless bioimpedance devices.
Hospitals remain among the prominent end users of bioimpedance devices, as they are among the first preferences of patients for seeking medical care.
Wellness centres are also estimated to account for a significant share of the bioimpedance devices market.
The speciality clinics and others segments jointly account for approximately one-third of the market share.
How Growth will Unfold
The popularity of portable bioimpedance devices is increasing due to their various advantages. Portable bioimpedance devices are non-invasive, low-cost, safe, portable, and easy to use. These devices are light in weight and can be used in households for the monitoring of the health of the entire family. All these factors are expected to cumulatively drive the demand for portable bioimpedance devices during the forecast period.
Wired Bioimpedance Devices | Wireless Bioimpedance Devices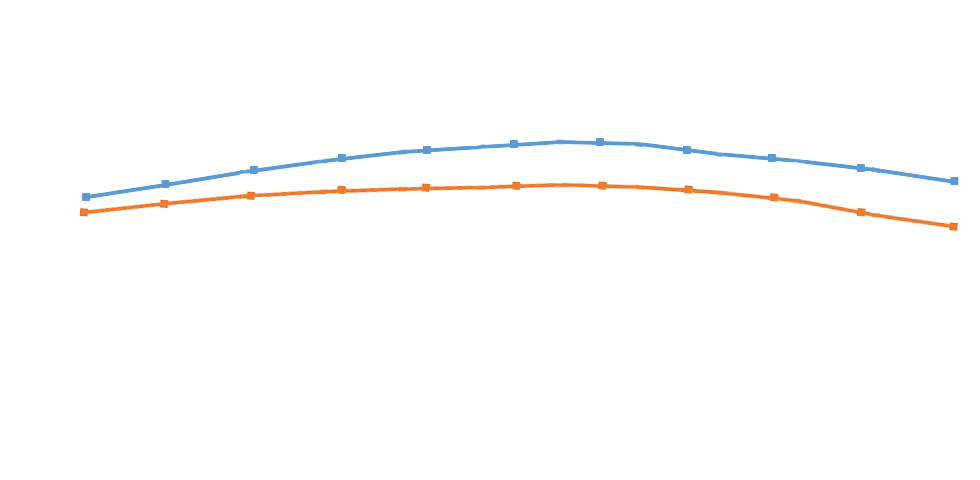 * This data is only a representation. Actual data may vary and will be available in report.
Click Here To Know How The Growth Will Unfold
Custom Market Research Services
FMI offers custom market research services that help clients to get information on their business scenario required where syndicated solutions are not enough.
Overview
Bioimpedance Devices Market: Global Industry Analysis 2013–2017 and Opportunity Assessment 2018–2028
A recent market study published by FMI "Bioimpedance Devices Market: Global Industry Analysis 2013–2017 and Opportunity Assessment 2018–2028" offers a comprehensive assessment of the most important market dynamics. After conducting thorough research on the historic as well as current growth parameters of the Bioimpedance Devices market, the growth prospects of the market are obtained with maximum precision.
Bioimpedance Device Market Taxonomy
The global Bioimpedance Devices market is segmented in detail to cover every aspect of the market and present a complete market intelligence approach in front of the reader.
By Product
Single-frequency Bioimpedance Devices
Multiple-frequency Bioimpedance Devices
By End User
Hospitals
Specialty Clinics
Rehabilitation Centers
Others
By Modality
Wired Bioimpedance Devices
Wireless Bioimpedance Devices
Region
North America
Latin America
Eastern Europe
Western Europe
Asia Pacific Excluding Japan
Japan
Middle East & Africa
How the research was conducted?
Primary Research
C - Level Executives
Marketing Directors
Sales Heads
Portfolio Managers
Purchasing Managers
Medical Officers
Device Development Heads
Strategy Advisors
R&D Managers
Product Manufacturers
Distributors
Component Suppliers / OEMs
Hospital Purchasing Departments
Physicians / Nursing Managers
Industry Experts
Current Market Dynamics and Challenges
Market Characteristics
Market Performance and Growth Quadrants
Competition Structure and Market Structure
Strategic Growth Initiatives
Product Adoption, Installed Base, Replacement Cycles, Refurbishment
Regulatory Landscape
Products in Pipeline and Clinical Development
Near-term and Long-term Market Growth Prospects
Market Segment Splits and Authenticity
Opinions on Market Projections and Validity of Assumptions
Secondary Research
Industry Magazines
Factiva
Company Press Releases
Annual Reports and Investor Presentations
Peer-reviewed Journals
Government Websites and Publications
Trade Websites
Clinical Trial Registries
Country-specific Regulatory Authorities
World Bank, WHO, IMF, OECD
Primary Interview Splits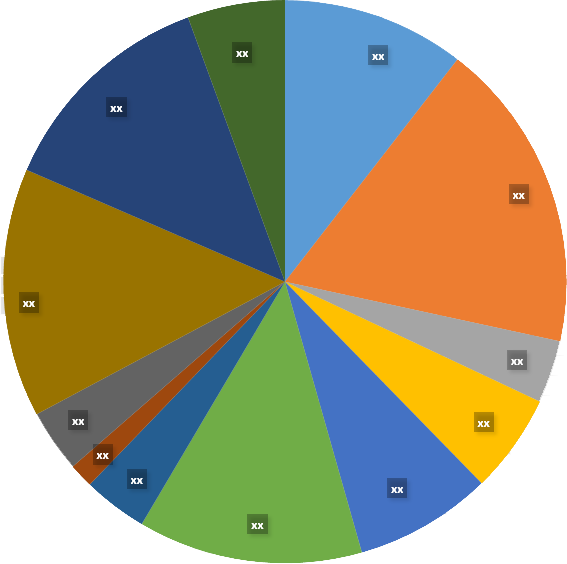 To Learn More About our Comprehensive Perspective on Bioimpedance Device Market,
Get in touch
COVID -19 : Impact Analysis
Request the coronavirus impact analysis across industries and markets
Request Covid -19 Impact
CASE STUDIES
See how our work makes an impact.
At FMI, we design strategies that are adaptive, impactful, and implementable.