Introduction
An energy management system involves implementing a systematic approach to energy efficiency and is superior to ad hoc or traditional project-based approaches to improving energy performance. Typically, energy management systems combine best practices in project management, energy monitoring, and energy awareness along with an energy policy that governs an organization's approach towards energy use and performance.
This benefits an organization by enabling significant energy savings that are persistent since the organization's personnel must continually monitor energy use and resolve anomalies or incidents that cause energy waste. Organizations that decide to adopt ISO 50001 will develop a special type of energy management system that not only yields these benefits, but also generates additional gains for the organization. In a relatively short time since its publication, ISO 50001 has become the internationally recognized standard for implementing a strategic and systematic energy management system with proven energy utilization and energy cost savings.
The energy management systems provide significant improvement of the energy performance level from an initial energy baseline. They guide with a systematic approach (plan-do-check and act), which leads to continuous energy efficiency improvement. Also, they develop a policy for an efficient use of energy and sustains efficiency overall project return on investments as well as generate data to better understand and make decisions concerning energy consumption.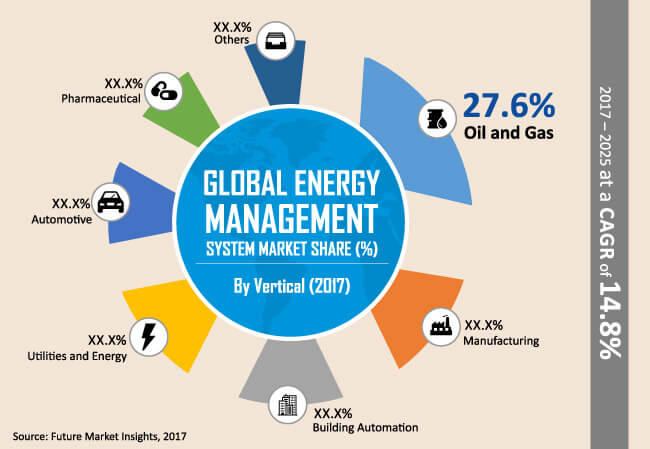 The energy management systems measure and review the results of energy efficiency improvements. The energy management systems help to structure the energy policy of the company, which supports the development of an energy policy and contributes to the structure of an energy plan to achieve targets. The energy management systems also facilitate engagement (commitment and agreement) of management and have a positive contribution towards the energy targets.
The energy management system creates awareness and a commitment about energy, i.e., consumption, use, efficiency, and renewable sources within the organization. The energy management system improves the ability of organizations to manage energy risks and their possible impacts in an efficient way, and strengthens the competitiveness of organizations and reduces their vulnerability with respect to energy price fluctuation and availability of energy.
The energy management system allows organizations to gain credible external visibility of energy-saving actions. And provides a better understanding between predictable energy demand and supply. In addition, implementing energy management systems yields significant benefits beyond energy and energy cost savings. Early adoption experiences have shown that conformance with the standard results in some non-energy benefits such as greater productivity and lower maintenance needs.
In many cases, significant energy and energy cost savings were achieved with minimal or no capital investment. This is because ISO 50001 fosters a change in culture that engages and empowers employees to identify and address energy-saving opportunities as they materialize. Then, by continuously monitoring and improving energy efficiency, companies achieve persistence in energy savings.
However, the company enjoys additional market value from conforming to an internationally recognized standard such as ISO 50001. By certifying to ISO 50001, companies and organizations can demonstrate their commitment to sustainability to their customers, employees, investors and regulators. In doing so, the companies and organizations can gain a competitive advantage in the marketplace by proving themselves as good corporate citizens. This can help enhance their brand, which directly supports their marketing strategy.
Continuous increase in regulatory obligations and industry guidelines one of the major driver
All the resource-intensive industries utilize significant amount of raw materials, water and energy resources, thus leading to a large amount of solid waste, effluents, and emissions. These industries are often subject to numerous global and local regulations, along with several plant level geography compliance.
In order to comply with these stringent regulations, enterprises are adopting energy management solutions and are employing various methodologies, such as product lifecycle assessments, carbon & energy footprint analysis, and devising processes to ensure a sustainable and eco-friendly supply chain, to cater to these requirements.
With environmental and energy sustainability becoming a global concern, there is an upsurge in the number of investors, customers, and suppliers who consider energy management system as a key factor in taking decisions about their relationship with manufacturers.
Therefore, enterprises are engaging in developing sustainability goals, and are investing significantly into energy management solutions, to strengthen their brand value and reputation.
Moreover, these enterprises try to avoid failing to resonate with what their major stakeholders feel is important, as this will adversely impact their brands and ultimately the business.
In addition, adoption of energy management systems confers credibility and structure to new or previously existing corporate energy management initiatives within an organization. This facilitates progress towards environmental and sustainability objectives and can help companies to encourage energy efficiency within their supply chains. The standard can also help organizations be better prepared for government- or utility-sponsored energy efficiency programs, carbon or energy taxes, and international climate agreements. For multinational companies this can greatly simplify compliance with environmental mandates across national borders since the certifications is internationally recognized.
The energy management system market was valued at US$ 6,340.0 Mn in 2016 and is expected to expand at a CAGR of 14.8% during the forecast period (2017–2025). The demand for energy management system is expected to be driven by advanced technology such as cloud and big data during the forecast period. Increasing demand for robust management system and analytics is expected to ensure efficient compliance for regulatory purpose over the forecast period, which is in turn expected to drive the growth of the energy management system market.
The energy management system market is classified on the basis of deployment, vertical and software. On the basis of deployment, the energy management system market is segmented as on-premise and cloud-based. The on-premise sub-segment was valued US$ 3,931.8 Mn in 2016. However, the cloud-based sub-segment is projected to register a high CAGR of 18.9% growth during the forecast period.
On the basis of vertical, the energy management system market is segmented into automotive, building automation, oil and gas, manufacturing, pharmaceutical, utilities and energy and others. The oil and gas sub-segment accounted a high market share and was valued at US$ 1,727.7 Mn in 2016 and registered a CAGR of 15.3%.
On the basis of software, the energy management system market is segmented into utility energy management, industrial energy management, enterprise carbon and energy management and residential energy management. The enterprise carbon and energy management segment accounted a high market share and was valued at US$ 2,257.0 Mn in 2016 and registered a CAGR of 17.0%.
Among the regions, North America accounted a large share of 38.3% in the global energy management system market in 2016. Asia Pacific is expected to have a high CAGR of 17.2% during the forecast period.
Examples of some of the top companies identified across the energy management system value chain are International Business Machines Corporation, C.A Technologies, Schneider Electric SE, Eaton Corporation PLC, Cisco Systems, Inc., Siemens AG, Honeywell International, Inc., Asea Brown Boveri (ABB) Ltd., General Electric Company, and Emerson Electric Co.
Vendors capitalizing on the adoption of emerging technologies such as mobility, cloud, big data, and analytics
Traditionally, there were limited IT applications in the market for environment, safety, risk, and product stewardship. Organizations used internal solutions or adopted point solutions, which could not be integrated with other applications.
However, with growing complexity and stringent regulatory environments, homegrown IT and the various solutions that were initially developed for energy management and associated tasks, were unable to provide the desired results.
Dedicated energy management software in conjunction/combination with advanced technology is playing a pivotal role in addressing the energy management needs. These services include resource management, waste management, reporting and compliance, and supply chain sustainability. Demand for such robust management systems to ensure efficient compliance for regulatory purposes, which vary across geographies, has been witnessing an upsurge recently.
Enterprises utilize sustainability related data to transform products, processes, and related practices, and integrate sustainability into each stage of their business operations. Vendors are looking to capitalize on the adoption of these advanced technologies to offer visibility of environmental and sustainability related data, which in turn is driving growth of the market for sustainability and energy management solutions.
Key Segments Covered
By Deployment
By Vertical
Automotive
Building Automation,
Oil & Gas,
Manufacturing,
Pharmaceutical
Utilities & Energy
Others
By Software
Utility Energy Management
Industrial Energy Management
Enterprise Carbon and Energy Management
Residential Energy Management.
Key Regions covered:
North America
Latin America

Brazil
Mexico
Rest of Latin America

Europe

Germany
France
U.K.
Spain
Italy
Benelux
Nordic
Rest of Europe

Asia Pacific

China
India
Australia & New Zealand
Rest of Asia Pacific

MEA

GCC Countries
Turkey
South Africa
North Africa
Rest of MEA
Need specific information?