Micro Flute Paper Market Overview
Micro flute papers, especially E- and F-type, are the material of choice in retail ready packaging (RRP), or shelf ready packaging (SRP) as they are lightweight, yet cost-effective. The retail industry, in particular, is substantially shifting towards these step-change packaging innovations to eliminate the need for additional packaging material, thereby optimizing value creation. These sustainability-centered initiatives and the need for change in using packaging formats would have a measurable effect on the micro flute paper market.
COVID -19 : Impact Analysis
Request the coronavirus impact analysis across industries and markets
Request Covid -19 Impact
Frequently asked questions about global micro flute paper market
What are future prospects of the micro flute paper market?
Micro flute paper market is anticipated to witness gradual growth with the market creating incremental opportunity of nearly US$ 2 Bn by the end of 2029.
What is the significance of micro flute paper in the e-commerce and retail industry?
In ready retail packaging, E and F-type micro flute papers are highly preferred as it offer excellent surface quality for printing and enhance the aesthetics of packed products. End Users thus show more demand for micro flute papers, as direct offset printing is possible with these flute papers. Moreover, direct litho-lamination and flexo printing on micro flute paper is possible during the packaging process.
List the number of players contributes in tier 1 structure in the Micro flute paper Market?
DS Smith Plc, Smurfit Kappa Group, Mayr-Melnhof Packaging, Stora Enso Oy are some of significant players in the micro flute paper market. Most of the key players in the micro flute paper market are following the path of expansion through strategic acquisition of regional players to sustain position in the foreseeable future.
What is the key driving factor in the Micro flute paper Market?
The Retail Ready Packaging (RRP), or Shelf Ready Packaging (SRP) are increasingly preferred in supermarkets, hypermarkets, and retail stores. Products that are packed in SRP or RRP can be easily placed without the need for additional packaging or repackaging, and thus it is cost-effective. Owing to the many benefits such as lightweight packaging and superior surface quality, the increasing demand for SRP or RRP is anticipated to drive the growth of the global micro flute paper market.
Which region contributes in the highest generation of revenue in the Micro flute paper Market?
In terms of market growth, the East Asia micro flute paper market is projected to be at the forefront, through 2029. This can be accredited to the increasing adoption of micro flute paper by ready retail packaging on the backdrop of enhanced shelf life and improved barrier properties.
Recycling Initiatives to Drive Adoption of Recycled Micro Flute Papers
Focus on complete recyclability and substantial chunk of recycled content have been topping the list of packaging converters. As the theme makes headroom, manufacturers continue to capitalize on recycled micro flute papers. FMI reveals that about 8 out of 10 market players prefer the recycled variant for packaging in order to sustain their revenue growth management. Further, the application of recycled micro flute papers would multiply over 4X compared to their virgin counterpart throughout the projection period.
Asia's Profitability Increasing
Capturing over a third of total market stack, manufacturers of micro flute papers would glean maximum value in Europe. Various European policymakers are putting pressure on packaging converters to shift towards sustainable packaging formats, amidst continued environmental concerns. Furthermore, Europe's micro flute paper market will click US$ 1 Bn mark in the latter half of forecast period. Given demand upheaval for micro flute papers in applications - advertising on-site sales, and eye cosmetic packaging – manufacturers are eyeing lucrative growth prospects in Asia.
* This data is only a representation. Actual data may vary and will be available in report.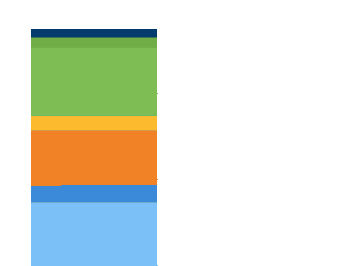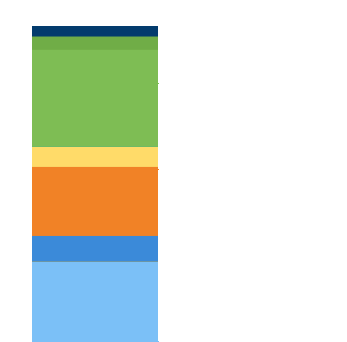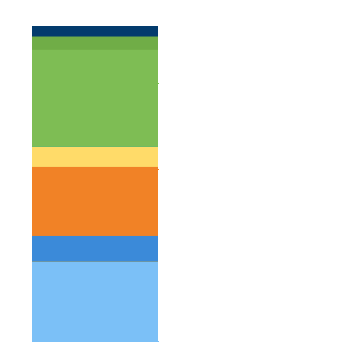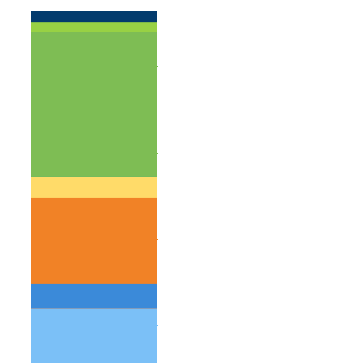 Shifting Emphasis on Combining Micro Flute Types
Manufacturers are combining various types of flute, in a bid to cut storage and transportation costs. In particular, these double-wall micro flute papers are finding utilization in the display market sector. For instance, the EE-type micro flute papers offer better aesthetic appearance, and printing capability compared to the B or C flute types and is leverages as a substitute of BC and BE flute types in cosmetic packaging industry. In a similar fashion, NE-type micro flute papers provide superior double-wall combination that enhances the graphical benefits akin to clay coated papers. Further, the flute type offers optimum print surface for both, screen printing and post flexo printing applications.
E-type micro flute papers hold leading revenue share
F-type micro flute papers to generate relevant value
Demand for 175 TO 250 GSM micro flute papers remain significant
100 TO 175 GSM micro flute papers to stable growth
High demand for recycled micro flute papers
Virgin micro flute papers to see gradual decline
Surging usage in food & beverages industry
Application in personal care items to rise
How Growth will Unfold
E-type micro flute papers provide excellent compression strength and high resistance for crushing, as such, they deliver enhanced safety of packed products during logistics and transportation. Such attractive performance of the E-type variant is enabling its wider adoption. By 2027, E-type micro flute papers worth over US$ 2 Bn will be utilized for packaging purposes. However, N-type micro flute papers offer greater flutes per lineal foot compared to the E-type version - almost twice - and thus are garnering interest in the packaging industry.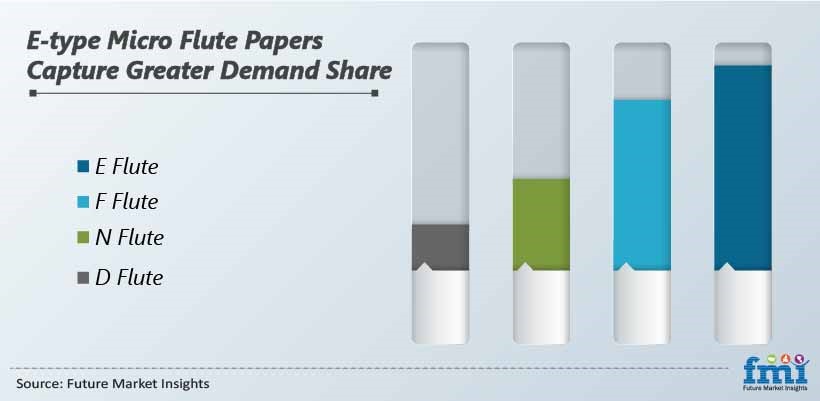 * This data is only a representation. Actual data may vary and will be available in report.
Click Here To Know How The Growth Will Unfold
Custom Market Research Services
FMI offers custom market research services that help clients to get information on their business scenario required where syndicated solutions are not enough.
Overview
A recent market report published by Future Market Insights on the micro flute paper market provides global industry analysis for 2014-2018 & forecast for 2019-2029. The report offers a comprehensive assessment of the most important market dynamics. After conducting thorough research on the historical, as well as current growth parameters of the market, the growth prospects of the market are obtained with maximum precision.
Micro Flute Paper Market Taxonomy
The global micro flute paper market is segmented in detail to cover every aspect of the market and present complete market intelligence to readers.
Product Type
E Flute
F Flute
N Flute
D Flute
By Basis Weight
Upto 100 GSM
100 TO 175 GSM
175 TO 250 GSM
Above 250 GSM
End Use
Food & Beverages
Medical & Pharmaceuticals
Personal Care
Consumer Durable Electronics Goods (CDEG)
Others (Automobiles, etc.)
Region
North America
Latin America
Europe
South Asia
East Asia
Oceania
Middle East & Africa
How the research was conducted?
Primary Research
Primary research interviews with key opinion leaders and other participants were conducted for data collection and validation of the below information:
Key Segments in the Micro flute paper Market
Market Share Analysis
Average Selling Price (US$) and Market Growth
Key Regulations in Packaging Industry
Market Size
Key Trends & Developments
Competition & Key Vendor Strategies
Secondary Research
Industry Journals
Beverage Packaging Industry Growth
Regional Metal Packaging Consumption
Annual Reports/SEC Filings/Investor Presentations
Primary Interview Splits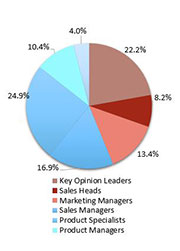 To Learn More About our Comprehensive Perspective on Micro Flute Paper Market,
Get in touch
Harish Tiwari
Global Head - Business Development
Akshay Godge
Client Partner - Global Business Development
CASE STUDIES
See how our work makes an impact.
At FMI, we design strategies that are adaptive, impactful, and implementable.