Adoption by Retail and Education Verticals to Grow at Double-digit Rate
IT and services will be the key vertical contributing to the revenue of the SQL server transformation market over the next decade owing to the availability of automation features integrated into SQL server transformation solutions. On the same grounds, the retail and education industries are exhibiting double-digit adoption rate of SQL server transformation solutions and services. Despite accounting for a meagre share, both the verticals will offer high opportunistic potential for market growth in the coming years.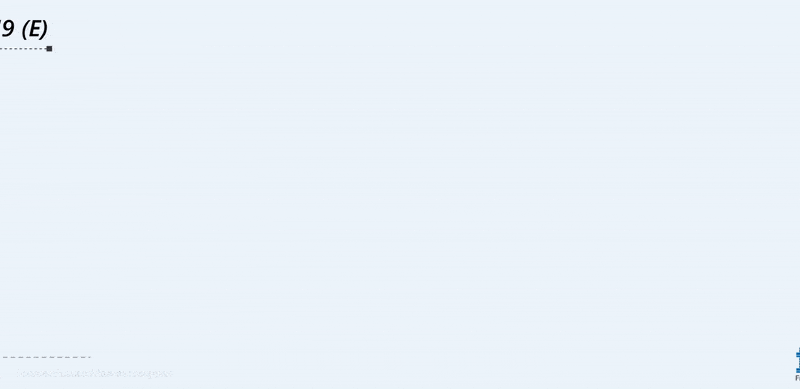 Market in Middle East & Africa Flourishing
Growth prospects of the SQL server transformation market are high in North America, with the regional market accounting for nearly a third market share. Predominantly supported by the surging adoption of intelligent components for data management applications, the U.S. represents the most profitable market. However, the Middle East and Africa (MEA) will register spectacular growth at a double-digit CAGR through the forecast period, on the back of accelerated adoption of high-performance SQL server transformation-based RDBMS (Relational Database Management System), especially in GCC countries.
NewSQL Databases Emerging at Tipping Point
NewSQL is an emerging category of databases that addresses some of the existing issues of SQL server transformation-based relational databases and relational database management systems (RDBMS) such as dynamic schema support, operational distribution, and horizontal scalability. This technology is ideal for SQL server transformation use cases that require fast response time (1-2 milliseconds), high ingest rates, and transactional accuracy including, real-time fraud detection, or customer billing. NewSQL solutions are well-suited for enterprises dealing with huge chunks of structured data. Large enterprises running the retail and e-commerce verticals are accelerating their shift towards NewSQL databases, thus, bolstering the growth of the global SQL server transformation market.
How Growth will Unfold
Enterprise data warehousing has been a conventional use case of SQL server transformation solution providers on the back of rising adoption of cloud-based solutions in small- and medium-sized enterprises (SMEs). While adoption for enterprise data warehousing will continue to sustain at a healthy pace through 2029, higher adoption of SQL server transformation solutions for business operations would be an attention-grabbing factor.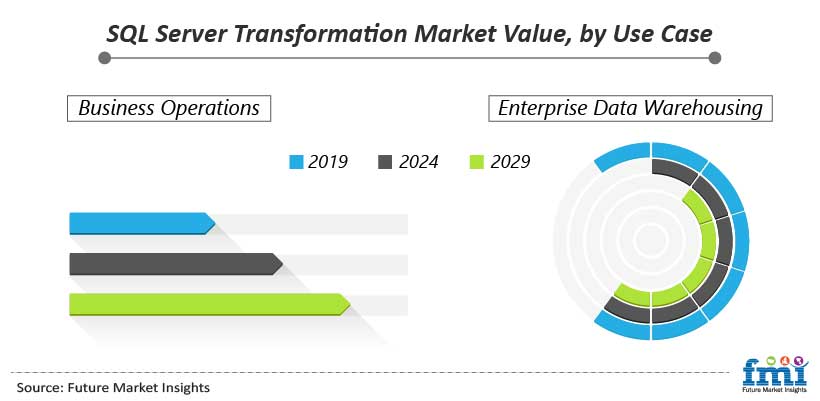 FREQUENTLY ASKED QUESTIONS ABOUT SQL SERVER TRANSFORMATION MARKET
How will the global SQL server transformation market grow over the period of 2019 - 2029?
The global market for SQL server transformation is projected to reach US$ 30 Bn by the end of 2029, as it retains the mapping and data format integrity from the source to the destination without having to go through the process every time.
Which region is poised to hold a major revenue share in the global market?
North America will continue to hold the largest revenue share of the SQL server transformation market with the U.S. being the key market for sustainable revenue generation from RDBMS deployments owing to the rapid adoption of intelligent components for data management applications.
Which is the most preferred function sought-after by businesses demanding SQL server transformation?
Data integration scripts are currently dominating and the most favorable function by the businesses as it improves decision making and streamlines the operational activities within the organization. Besides, information retrieval holds one-third of the revenue share of the SQL server transformation market.
Which megatrend is contributing to the growth of the SQL server transformation market?
With the enterprises shifting their workload to the cloud and the on-going trend of cloud-native applications, database-as-a-service is witnessing a rapid adoption across the globe. With this, the developers can focus on developing applications with enhanced agility and speed.
How are the market players working towards business expansion in the SQL server transformation space?
Collaboration with service and RDBMS solution providers along with strategic acquisitions helps in increasing business revenue and developing innovative strategies that are enabling the market players to reach potential customers and enhance market presence.
World's Most Profilic Intelligence Engine
Get Access To The World's Largest Market Research Database. Ngage with a revolutionary intelligence engine that scale and pricing that flexes as per your needs
Sign Up Now
SQL SERVER TRANSFORMATION MARKET TAXONOMY
The global SQL server transformation market is segmented in detail to cover every aspect of the market and present a complete market intelligence approach to readers.
Enterprise Size
Large Enterprises
Small Enterprises
Function
Data Integration Scripts
Analytical Queries
Information Retrieval
Other Applications
Use Case
Business Operations
Enterprise Data Warehousing
Vertical
IT and Services
Healthcare
Financial Services
Professional Services
Education
Retail
Construction
Region
North America
Latin America
Western Europe
Eastern Europe
Asia Pacific excluding Japan
Japan
Middle East and Africa
Need specific information?