Nowadays, businesses are not just buying and selling goods and services to customers but beyond that. The growing technologies, digitization, and improving operations enhance business performance.
These businesses provide accurate and valuable insights related to their products, including pros & cons, to inform their consumers. They focus on consumers' requirements and develop improved products with personalized experiences. Businesses are improving their operation by optimization to reduce costs and increase profitability.
Businesses are not only staying local as they increase their reach to the international level through marketing and advertising. They target relevant consumers and provide information and valuable insights to create product transparency. They are improving branding, marketing efforts, and messaging audiences related to their products, benefits, uses, and dos & don'ts.
Business companies are doing several campaigns, marketing tactics, and endorsing products on social media platforms to enhance maximum reach. These businesses increase huge revenue and improve their brand image through advertising and marketing.
Also, businesses are developing their separate application to sell their products online. Consumers, without any hassle, can buy products online. Consumers can buy products online with relevant and accurate data mentioned below the product image. The markets provide data descriptions such as price, quantity, expiry data, manufacturing data, etc.
This transparency builds consumers' trust in the product and its company. On the other hand, the availability of distributors plays a crucial role in transporting goods to consumers and residents. Distributors help businesses to uplift market growth by reaching wider audiences.
Key Points to Improve Business Performance:
Understanding customers' preferences and needs.
Identify market patterns and recent trends.
Making data-driven decisions
Taking consumers feedbacks
Improving products to satisfy consumers' experiences
Saving Costs and improving productivity
Pricing Strategies
Identify better market opportunities to increase revenue
These are a few key points that help to enhance the business performance by adding valuable insights to expand the market size. Businesses are facing several challenges from their market competitors. Therefore, they are making strong marketing tactics to create unique and innovative products that keep them ahead of competitors.
Digital data is growing at an exponential rate and is scattered over the internet. To gain imperative insights, companies across industries are scrolling through different portals and verifying the accuracy of the information to make right business decisions. Banking on the growing requirement of accurate information pertaining to various aspects of the market, leading market research companies are focusing on developing insightful packages that offer one-stop solutions and can benefit the clients, investors and other readers.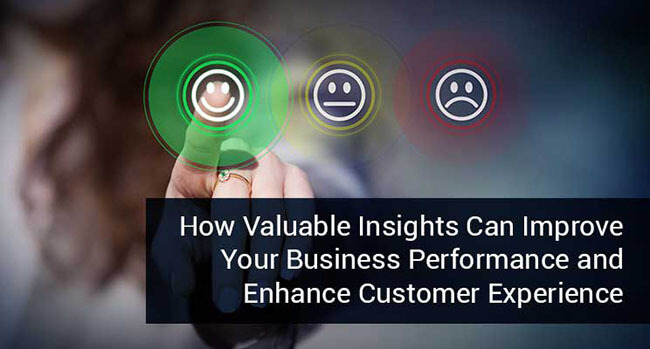 Leading companies are focusing on incorporating crucial and valuable insights that can help the companies in improving their business performance and offer enhanced customer experience. On the basis of accurate and insightful perspectives, various companies can strengthen customer communication, develop efficient business operations, and broaden business opportunities. In addition, investors and stakeholders in different companies can formulate effective business strategies. Here is how valuable insights can add value to your business and services.
Develops an Omni-Channel Experience:
With the growing need for important insights, leading companies are looking out for portals that offer one-stop solutions to the customers and leading business organizations. In order to offer valuable insights, major market research firms are focusing on incorporating detailed information pertaining to various aspects of the market and are also supplementing their information with a range of graphics including videos and social media posts. This helps the customers, business organizations, and investors in locating the required insights for developing important strategies. Through offering diverse and valuable perspectives through their portals, market research firms are concentrating on expanding their customer base and offering Omni-channel experience.
Offers Predictive Analysis:
As major market research firms are concentrating on sustaining their lead in the competitive market, they are concentrating on incorporating insights that offer crucial information on the impact of various strategies adopted by leading market players on the overall growth of the global market over a specific period of time. To add depth and dimension to their reports, market research companies are outlining the recent trends and developments identified in the market and its long-term impact on the strategies and decisions of the market players. On the account of important insights, leading business organizations can formulate informed strategies, make the right business decisions, and expand their customer base.
Accurate Decision Making:
Implementing inaccurate decisions can result in significant losses for various companies. To conduct accurate analysis and make right investments, leading business organizations are focusing on spending on well-researched reports that can offer in-depth insights over a specific forecast period. Based on these insights, major companies can conveniently study and analyze the recent developments and requirements that other companies are catering to in the global market. In-depth insights also offer valuable perspectives on how the customer requirements are shaping up the market trends. These insights help in adding significant value to the business performance and services.
In essence, major companies are concentrating on maintaining their lead in the competitive market by developing informed and effective marketing strategies. To make accurate analysis and decisions, leading companies are increasingly spending on various research reports and insightful packages created by market research companies. Leading market players are increasingly utilizing insightful data to improve their performance and customer experience globally.