Ventricular Assist Devices Remain Bestselling Category
Accounting for over 60% of the total revenue share, ventricular assist devices continue to stay in demand against intra-aortic balloon pumps. Increasing demand for left ventricular assist devices (LVADs) for excellent outcomes when compared to medical therapy is also significantly contributing to growth of this category. Moreover, ventricular assist devices will continue to be the product of choice in the future, as engineers and clinicians are envisioning the next-generation of devices that would be fully implantable on both left and right sides of the heart and adaptable to the unique physiologic demands of each patient.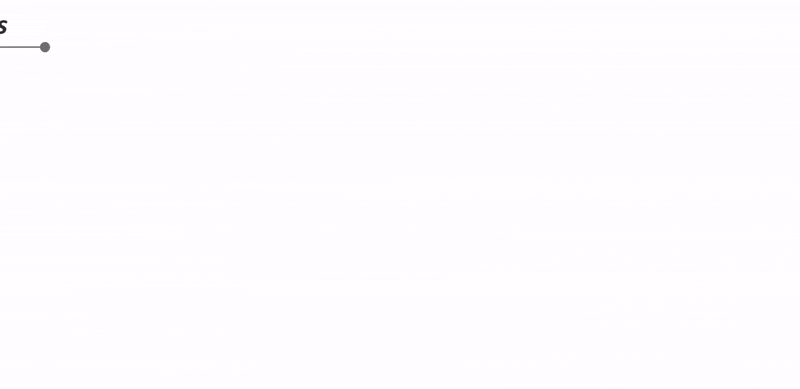 North America at Forefront, Opportunities Abound in APEJ
North America continues to offer greater opportunities, with an army of digital health technologies joining the forces of conventional clinical tools in cardiology. Established reimbursement policies and growing frequency of innovation in medical devices in the region are working to the advantage of market players. Market consolidation in Asian Pacific countries, especially China and India, will remain a key to gaining distinct competitive edge, given consideration to significant advancements in healthcare space and growing government spending on advanced medical technologies to improve survival and overall quality of life in patients with advanced heart failure.
Minimally Invasive Device Insertion Techniques in Demand
Amidst robots finding their way into operating rooms, greater emphasis has been put on minimally invasive surgical intervention, thereby driving innovation in the cardiac assist devices. In recent years, emergence of state-of-the-art healthcare technologies has fueled the uptake of minimally invasive surgery for faster and better outcomes. Market players are the major step forward by creating smaller centrifugal pump of these devices that allow less-invasive implantation procedure. A shift from on-pump to off-pump cardiac assist device placement is further likely to bringing significant in device design, surgical techniques, and post-operative management of several cardiovascular diseases.
How Growth will Unfold
Adoption of cardiac assist devices by hospital pharmacies, especially in North America and Western Europe, is expected to remain strong going forward. Whereas, growing application in ambulatory surgical centers (ASCs) in Asia Pacific and Middle East & Africa is expected to result in increased market share. An ever-increasing percentage of total surgical procedures occurring in free-standing ASCs, in the view of faster outcomes with fewer patients requiring hospitalization, has been influencing market players to capitalize on these end users. However, it is pertinent to note that several risks associated with cardiac assist devices, such as pump thrombus, infections, and suction events are representing a potential threat for the market players.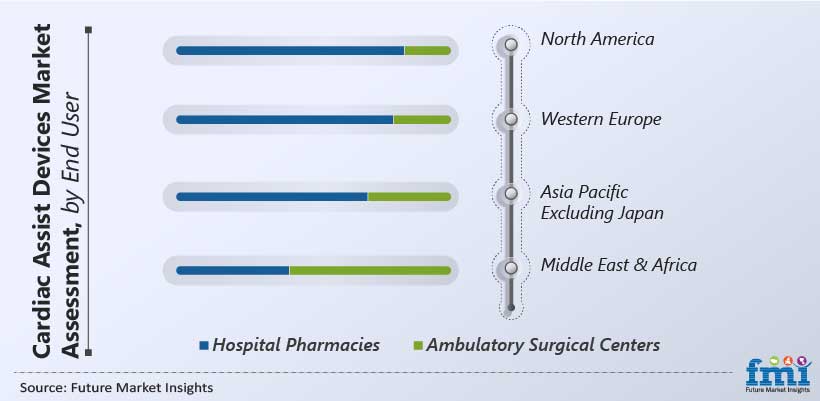 FREQUENTLY ASKED QUESTIONS ABOUT GLOBAL CARDIAC ASSIST DEVICES MARKET
What are the major factors driving the growth of cardiac assist devices market?
The growth of the market is driven by increasing focus on the growing demand for efficient cardiac assist devices in developed countries, along with an increase in prevalence of heart failure.
Which technology is expected to disrupt the demand for cardiac assist devices?
The healthcare industry is beginning to evaluate the Internet of things (IoT) connected with wearable devices ultimately drive reduction in heart-related fatalities, and equip physicians and patients with the data they need to better manage heart problems post-diagnosis.
Where will the most profitable opportunities lie?
North America will continue to lead its way in the cardiac assist market, as local players and hospitals are undergoing collaborations to provide high-quality heart transplant services, ultimately supporting the growth of the market.
What are the dynamics catapulting the growth of cardiac assist devices market in Asia Pacific?
Continuous technological development in China and a large pool of cardiovascular disease patients traveling to India on a medical visa to seek cost-effective treatment are the major factors driving the growth of the market. Demand for cardiac assist devices is growing at a CAGR of 6.7% over the forecast period in Asia Pacific (excluding Japan).
What are the challenges limiting long-term growth of cardiac assist devices market?
Risk factors associated with these devices and a high price point associated with the treatment would remain major restraints impacting market growth. Several companies have incurred heavy financial losses due to several reported adverse events wherein the governments have issued warning letters.
CARDIAC ASSIST DEVICES MARKET TAXONOMY
The global cardiac assist devices market is segmented in detail to cover every aspect of the market and present a complete market intelligence approach to the reader.
Product
Ventricular Assist Device (VAD)

Left Ventricular Assist Device (LVAD)
Right Ventricular Assist Device (RVAD)
Biventricular assist device (BIVAD)
External Ventricular Assist Devices

Intra-aortic Balloon Pump
Modality
Transcutaneous
Implantable
End User
Hospital
Ambulatory Surgical Centers
Region
North America
Latin America
Western Europe
Eastern Europe
Asia Pacific excluding Japan (APEJ)
Japan
Middle East & Africa
Need specific information?