Personal Protection Equipment to Lead the Path
Preventative training practices and personnel safety are among the priorities of military sector, particularly in developed countries. This is impelling the demand for personal protective equipment such as protective filters and face masks. Sales of respiratory protection systems will hit the US$ 3 Bn mark in 2022.
Accounting for around half of total market revenues, manufacturers are strongly focused on this protection equipment. Furthermore, mobile/transportation CBRN protection equipment, and decontamination shelter systems are set to see sustained growth in their adoption in near future.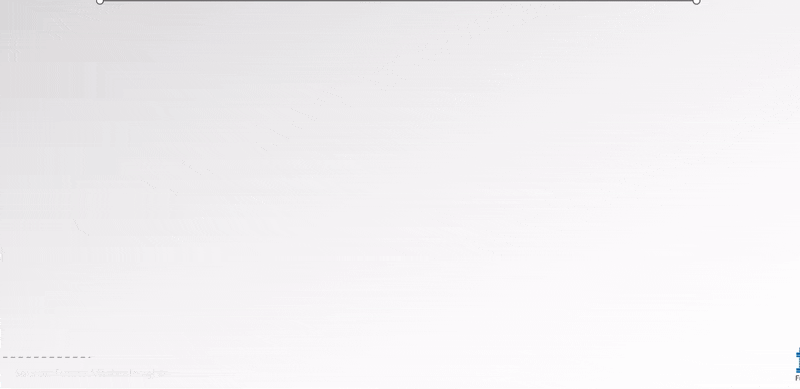 North America and Europe Hold over 50% Market Share
The US, France, and China are scaling up their military spending to brace themselves for possible disputes as well as are heavily investing in nuclear power projects to cater to ever-growing energy demand. On the back of this, North America and Europe will continue to take the lead in the global CBRN protection equipment market, with a collective share of over 60%. Meanwhile, manufacturers are also concentrating on unlocking sales opportunities in East Asia, despite the region holding a lesser share in the global market.
Manufacturers Prioritize M&A
CBRN protection equipment are gathering solid traction for application in shielding officials and masses from hazardous effects of chemical, biological, radiological and nuclear catastrophes. Governments in various countries are collaborating with the manufacturers of CBRN protection equipment in a bid to counter CBRN accidents.
For instance, the Australian Government has signed new contracts for the supply and support of CBRN defense capabilities for the Australian Defence Force (ADF). Moreover, market players are entering into acquisitions of their peers to expand their market presence, for instance, HDT Global acquired Berg Companies Inc. during the last quarter of 2019.
How Growth will Unfold
Various defense organizations are increasingly using CBRN protection equipment for field and rescue operations. In addition to this, CBRN protection equipment are essential in military applications for advanced army training programs to detect and respond to unlikely situations promptly.
Considering the surging energy requirement across the world, governments are making large-scale investments to increase the number of nuclear power plants. Such growth potentials are expected to provide an impetus to the global CBRN protection equipment market.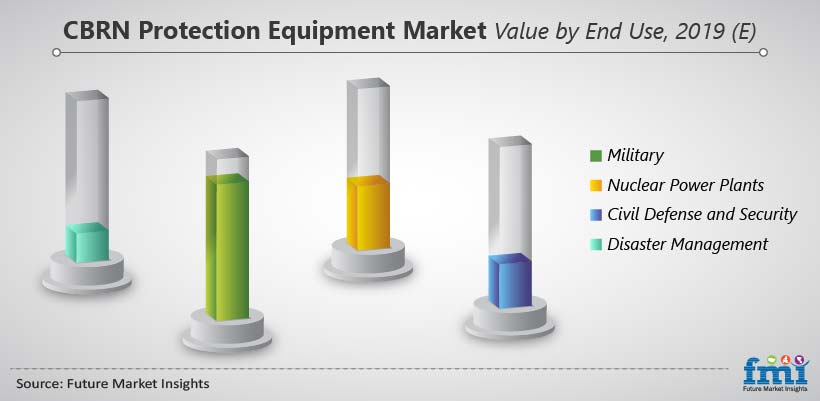 FREQUENTLY ASKED QUESTIONS ABOUT GLOBAL CBRN PROTECTION EQUIPMENT MARKET
How will the CBRN protection equipment market be critical in the future?
CBRN protection equipment plays a pivotal role in securing military personnel and public from CBRN attacks by terrorist and other anti-national groups. Further, the rising production of chemical, nuclear, and bio weapons has further enhanced the need for CBRN protective equipment.
Will price of CBRN personal protective equipment affect the future trends in the market?
The pricing of CBRN personal protective equipment such as masks, hoods, boots, gloves, body suits, and filters plays a significant role. Pricing is projected to remain steady and demand for big projects will have a major impact. It influences sales and will considerably impact growth trends.
Which application area holds potential growth opportunities for market players?
The military segment will play a significant role and continue to drive market growth due to factors such as safety crisis in African and Middle Eastern countries. Deployment of military troops has resulted in several opportunities for the adoption of CBRN protection equipment.
What is the degree of competition in the CBRN protection equipment market?
The competition is intensifying as regional players are concentrating on manufacturing CBRN personal protective equipment in order to gain contracts from governments and defense agencies. Currently, developing economies do not having strong regional players, which paves way for international players to gain contracts.
In the current scenario, industry leaders such as 3M (Scott Safety), Ansell LTD, Honeywell, AirBoss of America Corp., Indra Systemas SA, MSA Safety Inc., HDT Global, Drägerwerk AG & Co. KGaA, and Avon Protection Systems hold major revenue share in the global CBRN protection equipment market.
Which region will lead the global sales of CBRN protection equipment?
North America and Europe remain in the frontline of the CBRN protection equipment market, with emergence of China, Brazil, South Korea, Turkey, and India. Recent threat of corona virus in China and identification of such events in Canada is expected to positively affect market growth.
CBRN PROTECTION EQUIPMENT MARKET TAXONOMY
Product
Mobile/Transportation CBRN Protection

Air Purification Units
Integrated COLPRO Systems
Protective Entrances
ROV Bags
Medical Transportation Sets
Unhardened Collective Protection Systems

Personal Protection Equipment
Decontamination Shelter Systems

Individual
2 Line
3 Line
4 Line
Category
C Decontamination
B Decontamination
RN Decontamination
End Use
Military
Civil Defense and Security
Nuclear Power Plants
Disaster Management
Region
North America
Latin America
Europe
South Asia
East Asia
Oceania
MEA
Need specific information?