Pharmaceutical Packaging – Material Advancements Vis-à-Vis Patient-Centric Developments
Protective measures have gained centerstage with the emphasis on the light-sensitiveness of drugs, alongside greater design flexibility, break-resistance, and improved barrier thresholds that continue to drive material advancements. Treatment administration is on a transformative phase with novel packaging device developments, with the industry's move toward a more patient-centric and personalized medicines.
3 Key Factors Influencing the Pharmaceutical Packaging Market
Growth in Investment on Sustainable Pharmaceutical Packaging Solutions Leading to Increased Use of Bioplastics and Materials Such as Glass
Globally, both glass and metal are projected to register growth rates of over 4% and 6% respectively in the pharmaceutical packaging market, during the forecast period. Pharmaceutical packaging manufacturers are investing in recovery and recycling facilities in order to support the growing ecosystem for recyclable materials and recycled packaging solutions. Apart from these, plastic pharmaceutical packaging solutions such as thermoformed packaging are now increasingly being recycled to cater to specific pharmaceutical packaging needs. There is also more emphasis on R&D projects aimed at finding solutions to certain plastic recycling challenges such as those encountered while recycling multi-layer flexible pharmaceutical packaging solutions.
Anti-counterfeit Pharmaceutical Packaging to Grow in Demand to Maintain Product Integrity
A significant loss in revenue due to counterfeiting of products is not sustainable for companies. Therefore, the key would be for companies to reduce revenue loss due to complex supply chain issues, while investing more on procuring anti-counterfeit solutions for their drugs. Manufacturers of pharmaceutical packaging are expected to focus more on design-level innovations to enable pharmaceutical manufacturers to tackle this problem. It would be interesting to see how active, smart, and intelligent packaging solutions can help transform the global pharmaceutical packaging market during the next decade. Solutions such as track and trace systems and embedded watermarks are already being used in pharmaceutical packaging solutions. Growth of cold chain service providers has enabled intercontinental trade of drugs, thereby generating demand for labels and other track & trace solutions embedded in pharmaceutical packaging formats to enable real time tracking of drugs in transit. It would be challenging for packaging manufacturers to integrate intelligent packaging solutions without compromising on compliance.
New Biological Drug Formulations to Generate Demand for Specific Pharmaceutical Packaging Solutions
Research & development in the pharmaceutical industry is a never-ending process. New biological drug formulations will continue to propel demand for innovative pharmaceutical packaging solutions, which prevent drug interaction with the packaging material. One of the perfect examples for this is glass vials, which are experiencing changes in market demand. Some novel biologics have been found to be capable of delaminating glass, resulting in unwanted glass chipping in formulations. Therefore, going forward, manufacturers are forced to look for alternative production techniques to avoid glass chipping.
Pharmaceutical Packaging: Market Structure Analysis
The global pharmaceutical packaging market is fragmented in nature as the top ten manufacturers account for around 1/5 of the market.
Top companies operating in the global pharmaceutical packaging include Schott AG, Gerresheimer, and Ardagh Group SA. Furthermore, Tier-2 players, i.e. those who have a segmental revenue share in the range of 1-3% of the total pharmaceutical packaging market, cumulatively account for 55-65% of the global market.
Most of the key players maintain a strategic presence and focus on the high value North America and Western Europe regions. However, with the lucrative growth opportunities being represented by the Asia Pacific pharmaceutical packaging market, it is anticipated that manufacturers will also eye the region for potentially opening new production facilities.
Top players operating in the global pharmaceutical packaging market rely on sustainable, intelligent, and dynamic packaging solutions for product differentiation.
Market Set to Grow 1.7X between 2018 and 2028
New developments in primary packaging dosing has meant that older products are witnessing revived value, with the introduction of new features in the consumer OTC products, including on-the-versions and hygienic dispensing mechanisms. New developments are also materializing the objective of waste reduction and management.
High Attractiveness of Emerging Markets
Pharmaceutical packaging behemoths eye setting up facilities in emerging markets with relatively greater relaxations in FDI investment policies and lower government intervention. Stakeholders continue to vie in tapping latent potential of emerging markets for growth, as anti-counterfeiting pharmaceuticals packaging solutions gain emphasis to maintain the product integrity, influenced significantly by the high regulatory scrutiny.
The Broader Perspective
R&D investment directed toward sustainable advancements and innovation has become the cornerstone among the industry stakeholders, alongside growing efforts toward recovery and recycling of packaging materials. Pharmaceutical packaging manufacturers are also putting efforts to address challenges associated with the segregation and recycling of multi-layered flexible packaging solutions.
Bottles remain the top-selling category of pharmaceutical packaging, owing to their suitability for various drug formulations.
Vials & ampoules and blister packaging also remain lucrative, collectively accounting for approximately one-third market share
Gains from prefilled syringes & cartridges are estimated to grow at a relatively higher rate
Plastics continue to be the material of choice for pharmaceutical packaging, accounting for nearly 60% sales.
Glass and metal-based pharmaceutical packaging will also account for significant market shares
Gains from paper-based pharmaceutical packaging solutions will remain sluggish
How Growth will Unfold
Stakeholders are now focusing on filling the gaps in the distribution and supply chain, making the market impervious to counterfeit products. The upward trend of contract manufacturing and growing focus on child-resistant packaging allude at promising prospects of the pharmaceutical packaging landscape.
Paper | Metals | Plastics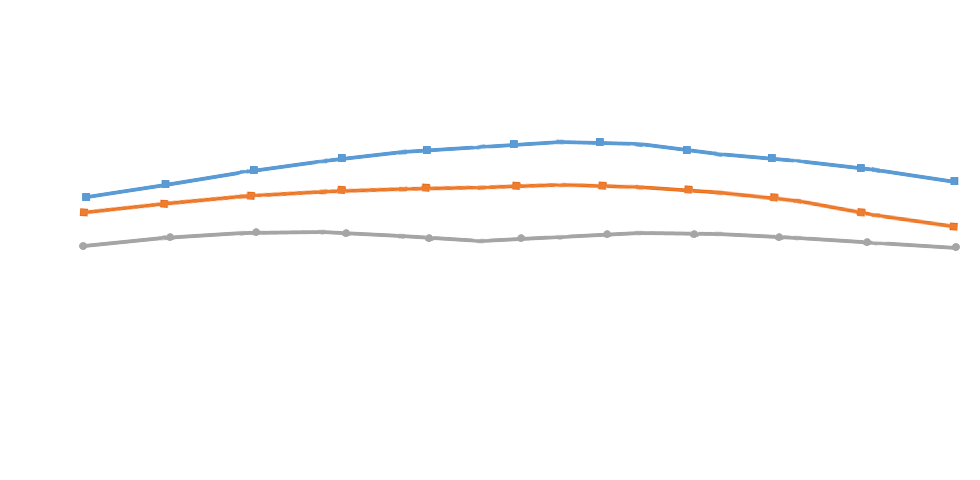 * This data is only a representation. Actual data may vary and will be available in report.
Click Here To Know How The Growth Will Unfold
Custom Market Research Services
FMI offers custom market research services that help clients to get information on their business scenario required where syndicated solutions are not enough.
Overview
Pharmaceutical Packaging Market: Global Industry Analysis 2014-2018 & Opportunity Assessment 2019-2029
A recent market study published by FMI, "Pharmaceutical Packaging Market: Global Industry Analysis 2014-2018 & Forecast 2019-2029" offers a comprehensive assessment of the most important market dynamics. After conducting thorough research on the historical, as well as current growth parameters of the pharmaceutical packaging market, the growth prospects of the market are obtained with maximum precision.
Pharmaceutical Packaging Market Taxonomy
The global pharmaceutical packaging market is segmented in detail to cover every aspect of the market and present complete market intelligence to the reader.
By Product Type
Bottles

Packer Bottles
Liquid Bottles

Vials & Ampoules
Blisters
Bags & Pouches
Prefilled syringes & cartridges
Sachets
Trays
Tubes
Containers, Jars & Others
By Material Type
Plastic

Polyethylene
Polyvinyl chloride
Polypropylene
Polystyrene
Polyethylene terephthalate
Others (Polycarbonate)

Glass
Metals
Paper
Region
North America
Latin America
Western Europe
Eastern Europe
Asia Pacific excluding Japan
Middle East and Africa (MEA)
Japan
How the research was conducted?
Primary Research
Primary research interviews with key opinion leaders and other participants were conducted for data collection and validation of the below information:
Key Segments in the pharmaceutical packaging Market
Market Share Analysis
Average Selling Price (US$) and Market Growth
Market Size
Key Trends & Developments
Competition & Key Vendor Strategies
Secondary Research
Industry Journals
Pharmaceutical Packaging Industry Growth
Annual Reports/SEC filings/Investor Presentations
Primary Interview Splits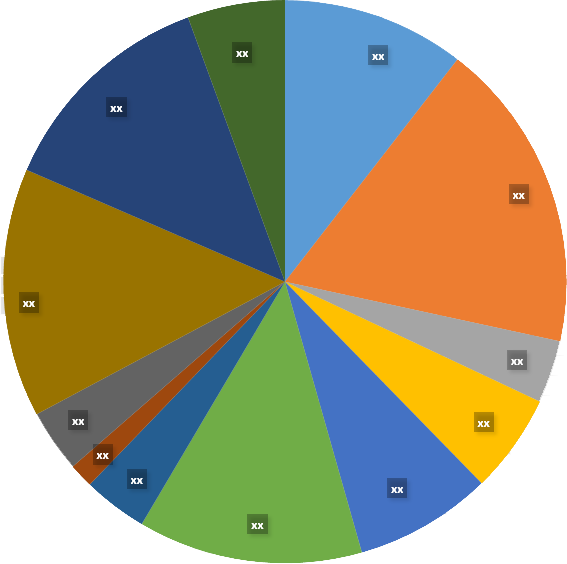 To Learn More About our Comprehensive Perspective on Pharmaceutical Packaging Market,
Get in touch
COVID -19 : Impact Analysis
Request the coronavirus impact analysis across industries and markets
Request Covid -19 Impact
CASE STUDIES
See how our work makes an impact.
At FMI, we design strategies that are adaptive, impactful, and implementable.