Diaper Rash Cream – Economic Recovery Unveils Growth on the Horizon
Increase in spending on baby personal care products, driven by resurgence of global economy, continues to be a broad factor upholding revenue growth of diaper rash cream. Considering the sensitiveness of baby skin, customers are on a constant lookout for diaper rash creams free of allergens and irritants. In line with the aforementioned, manufacturers of diaper rash cream are reducing the concentration of preservatives in their products, which reduces the risk of allergy and irritation.
Diaper Rash Cream Market - Key Research Findings
Global diaper rash cream market size in 2018 – Nearly US$ 676.6 Mn
The diaper rash cream market is expected to grow at a CAGR of approximately 6.4% over 2019-2027.
Asia Pacific excluding Japan is expected to remain the leading regional market for diaper rash cream and related products.
Growing availability of innovative skin rash care products will play an important role in popularization of diaper rash cream in the region.

Non-prescription nature of diaper rash creams and related products will also continue to account for increasing sales.

Increasing preference for effective diaper rash cream over traditional home remedies is shaping diaper rash cream market in the APEJ.
The North America region holds high growth potential for the diaper rash cream market.
A majority of diaper rash cream sales is accounted by the demand for infant rash care, which accounted for the revenues of around US$ 13 Mn in 2018.
Consumer sentiments related to their babies' skin care will remain the most important factor responsible for increasing adoption of diaper rash creams.

Diaper rash creams with organic or natural ingredients are witnessing growing preference among parents, accelerating the shift away from synthetic chemical compounds.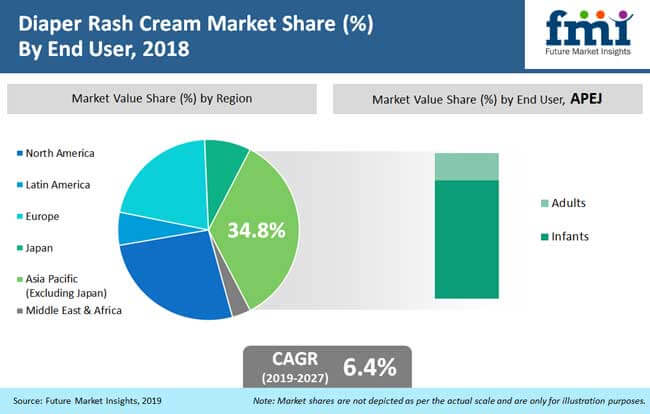 Top 2 Factors Driving the Diaper Rash Cream Market
Increasing consumer awareness about natural product ingredients
The global market for diaper rash creams is witnessing growth due to the certain advantages of these products over conventional diaper rash creams. One of the unique benefits of using diaper rash creams is that they provide instant relief from a burning sensation, which is very difficult to achieve otherwise, even with multiple home remedies.
Diaper rash cream and related products that are organic in nature are increasingly being perceived as safer, and thus are accounting for growing popularity at a global level. Billowing demand for organic or natural personal care products is highly likely to benefit the manufacturers of diaper rash creams in coming years, translating into high revenues.
However, higher price point of organic or natural products will constrain the diaper rash cream market revenues in the long run.
Easy OTC availability & increasing introduction of innovative product line-up
Diaper rash cream and related skin care products fall in the non-prescription category and thus are easily available over the counter (OTC), at a majority of drug stores and pharmacies, as well as hypermarkets and supermarkets. Moreover, as manufacturers of diaper rash cream are augmenting investments in R&D of innovative product line-ups, it is highly likely that consumers will select from a wide range available on the market. Improving consumer awareness about product ingredients will also play a crucial role in pushing sales of innovative, clean labelled diaper rash cream in the global market.
Diaper Rash Cream Market: Structure Analysis
The global diaper rash cream market represents a consolidated competition landscape. The tier 1 and tier 2 companies hold a combined revenue share of more than 36%.

Most of the key players maintain a strategic focus on the look and feel of the diaper rash creams offered by them, to be able to provide better textures as compared to other players.

According to the report, the introduction of innovative products will be an important developmental strategy followed by these companies.

Leading players in the diaper rash cream market are also concentrating on introducing organic products in their existing product portfolio to reach new customers, along with expanding their sales channel.
Market to See Meteoric Growth Through 2027
The global diaper rash cream landscape is set for a 'never-before-seen' growth, which can be ascribed to increasing awareness among consumers to own effective baby care products. Evolving lifestyles of consumers across the globe is resulting in a shift to effective baby products ensuring health & wellness, thereby creating considerable growth opportunities for the diaper rash cream market players.
Uncovering Revenue-Making Opportunities in APAC & North America
Asia Pacific will continue to account for a significant proportion of diaper rash cream sales, as the region is witnessing a new wave of category sophistication and channel diversification. Being home to a burgeoning middle class population, notably across flourishing economies such as India & China, the region will offer multiple opportunities for the market players of diaper rash cream to generate revenues. Meanwhile, North America is likely to emerge as a high growth market for diaper rash cream, backed by high disposable income.
The Broader Perspective
The global diaper rash cream landscape is witnessing a massive shift toward natural creams, as the natural variants contain negligible or less synthetic additives and preservatives. Growing perception of 'natural' being synonymous to 'safe' is one of the most crucial factors boosting adoption of natural diaper rash creams.
Sales of diaper rash creams with organic ingredients to remain highly intact
Demand for diaper rash creams with conventional ingredients to see sluggish growth
Adoption of diaper rash cream for household applications to be highest
Hospitals & clinics to sustain considerable demand for diaper rash cream
How Growth will Unfold
The diaper rash cream market will continue witnessing a tug of war between drug stores and pharmacies. While drug stores and pharmacies would continue to steer sales of diaper rash creams via promises of product safety, online retailers are likely to climb up the ladder. Customers are steadily switching to online channels for purchasing baby diaper creams, as e-retailers are competing head-on with drug stores & pharmacies in terms of variety and price.
Online Retailers | Drug Stores and Pharmacies | Hypermarkets/Supermarkets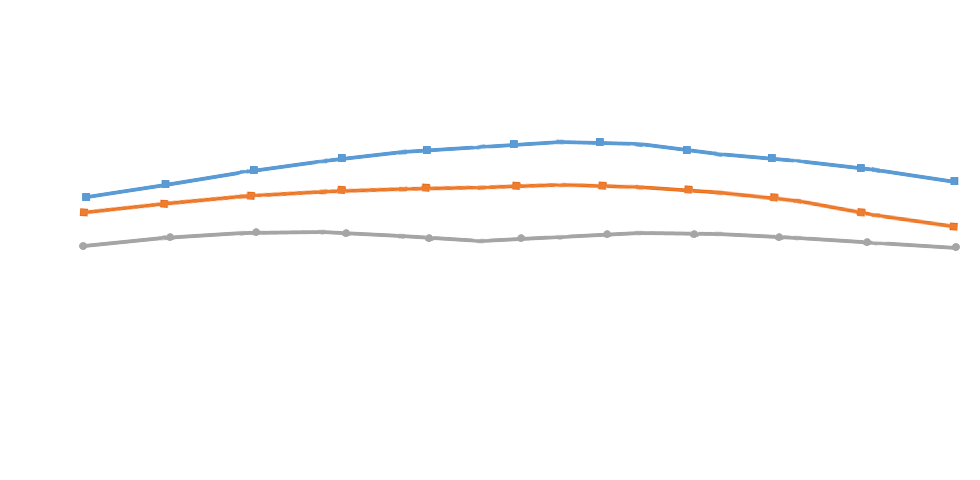 * This data is only a representation. Actual data may vary and will be available in report.
Click Here To Know How The Growth Will Unfold
Custom Market Research Services
FMI offers custom market research services that help clients to get information on their business scenario required where syndicated solutions are not enough.
Overview
Diaper Rash Cream Market: Global Industry Analysis 2014-2018 & Opportunity Assessment 2019-2027
A recent market study published by FMI "Diaper Rash Cream Market: Global Industry Analysis 2014-2018 & Forecast 2019-2027" offers a comprehensive assessment of the most important market dynamics. After conducting thorough research on the historic as well as current growth parameters of the Diaper Rash Cream market, the growth prospects of the market are obtained with maximum precision.
Diaper Rash Cream Market Taxonomy
The global Diaper Rash Cream market is segmented in detail to cover every aspect of the market and present a complete market intelligence approach to the reader.
By Application
Household
Hospitals and Clinics
Day Care
By Sales Channel
Hypermarkets/ Supermarkets
Specialty Retailers
Multi-brand Stores
Drug Stores and Pharmacies
Online Retailers
Others
Region
North America
Latin America
Europe
Japan
APEJ
MEA
How the research was conducted?
Primary Research
Primary research interview with Key Opinion Leaders and other participants were conducted for data collection and validation of the below information:
Prevalence rate of ingredients in skin care
Regulatory mechanism and policy authorizations
Average Selling Price (US$) and Market Growth
Key Developments
Key Trends and Opportunities
Regional wise Dynamics
Reimbursement Landscape
Market Share Information
Key Brands
Competition & Key Vendor Strategies
Secondary Research
Federal Food, Drug and Cosmetic authority
World Health Organization (WHO)
U.S. Food and Drug Administration
Agriculture Research Institute
Cognitive Science Research Institute
Council of Scientific Research Initiative
EU Cosmetics Regulation
EU Food, Drug and Cosmetic
Cosmetic Toiletry and Perfumery Association
Medicines and Healthcare products Regulatory Agency
Annual Reports/SEC filings/Investor Presentations/Earning Call Transcript
Industry Journals
Primary Interview Splits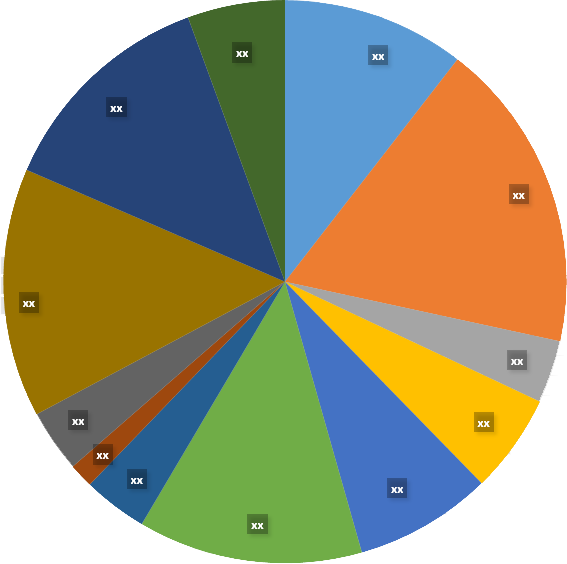 To Learn More About our Comprehensive Perspective on Diaper Rash Cream Market,
Get in touch
COVID -19 : Impact Analysis
Request the coronavirus impact analysis across industries and markets
Request Covid -19 Impact
CASE STUDIES
See how our work makes an impact.
At FMI, we design strategies that are adaptive, impactful, and implementable.