Disposable Spinal Instruments – Leading the Way in Preventing HAIs, Reducing Errors
Disposables lead the way in combating the surgical site infections post-spine surgeries, complemented by the focus of hospitals on implementing system-wide programs that include individualized treatment algorithms and preoperative decolonization programs. Disposable spine instruments have emerged as a boon for surgeons and affected patients alike, curtailing the risks of mortality and morbidity, while improving outcomes and reducing cost.
Top Factors Shaping the Disposable Spinal Instruments Market
Increase in the Number of Outpatient Surgeries
Increasing number of outpatient procedures is among the economic variables affecting the spine market. A rapid shift from inpatient to outpatient surgeries for spine-related diseases is expected to create a high growth potential for disposable spinal instruments in the near future. The number of spinal surgeries is increasing with growing awareness among surgeons about cost-effective treatments. Besides, the availability of reimbursement guidelines for outpatient surgeries is also expected to fuel the disposable spinal instruments market. Furthermore, increase in the number of end users, such as ambulatory surgical centres, in under-developed and developing countries has boosted the number of outpatients surgeries, which is also expected to boost the overall market for disposable spinal instruments.
Recent Developments in the Orthopaedic Industry
The development of spine devices continues to evolve, and this has a significant impact on patient care. Currently, all the major manufacturers are expanding their product portfolios to provide a variety of complete offerings. Major companies are positioning themselves to compete in the spine market through acquisitions as well product development. Growth in the number spinal surgeries and the growing adoption of new technologies has led to the growing demand for disposable spinal instruments, which is expected to create several opportunities in the disposable spinal instruments market during the forecast period.
Favorable Reimbursement Landscape
The inpatient and outpatient reimbursement rates for spine procedures are projected to increase significantly during the forecast period. As the number of outpatient procedures is expected to grow in the coming years, medical coverage companies have expanded their reimbursement policies. As the cost of spinal surgeries continues to grow, physicians and hospitals need to pay attention to nuances, such as utilisation management, physician documentation, billing practices, and coding, to ensure the optimal and accurate reimbursement for spinal procedures.
Disposable Spinal Instruments Market Structure Analysis
The global disposable spinal instruments market represents a consolidated competition landscape.
Top companies in the disposable spinal instruments market include ECA Medical, Xenco Medical, and Providence Medical Technology, Inc.
While majority of the key companies in the global disposable spinal instruments market maintain a strategic focus on the North America and Europe region, the report highlights that technology assessment in disposable spinal instruments will be an important developmental strategy for companies.
Leading players in the disposable spinal instruments market are also concentrating on the rising disposable trend, whereas cost-competitiveness will prevail as a strong differentiation strategy.
Growing companies in the disposable spinal instruments market, such as Paradigm Spine and Safe Orthopaedics, SA, are aiming at launching new and innovative products in their product portfolios as well as engaging in collaborations and acquisitions as their expansion strategy.
The number of international distributors is increasing at a rapid pace in the disposable spinal instruments market.
Market Set to Grow 2.2X between 2019 and 2029
Healthcare providers are embracing disposable products as safer, effective, and economic alternatives to reusable counterparts, with the focus on preventing infection and cross-contamination. As the healthcare industry moves toward outcome-based models, usage of sterilization equipment and individual packaging continue to gain centerstage – complementing the already growing traction of disposables.
Emerging Countries – Second Wave of Growth
North America and Europe lead the way in the disposable spinal instruments landscape, however, emerging markets are expected to hold high growth potential moving forward. Growing number of spinal surgeries and high adoption of minimally invasive spine technologies has significantly upheld the sales of disposable spinal instruments in these markets, along with the acceptance of sustained-release drug-delivery products among healthcare settings.
The Broader Perspective
As the healthcare sector continues to evolve, while hospitals are prompted to manage budget stringency and maintain low infection rates, the market stakeholders are focusing on the development of surgical devices that succour keeping bottom lines lower and minimize risks. Several OEMs currently have robust development pipelines that aim at disposable spinal instruments landscape, which is creating opportunities for responsive contract manufacturing firms to offer requirement-specific solutions.
Disposable spinal instrument kits remain top-selling category, with over two-third market shares
Adoption ofpedicle screw systems will continue to be relatively lower
Spinal fusion remains preferred surgical procedure, as disposable spinal instruments play a vital role in maintaining sterilization in these procedures
Decompression surgeries will continue to account for lower shares of the disposable spinal instrument landscape
Hospitals remain the leading end-users of disposable spinal instruments, being the first preference of care among patients
Orthopaedic clinics will also account for significant shares of the disposable spinal instruments landscape
Adoption in ambulatory surgical centres will grow at a relatively higher rate, however gains are expected to remain comparatively low
How Growth will Unfold
Traction of the disposable spinal instruments continues to grow as low-cost, and reduced-risk solutions, aiding the efforts of care providers on improving patient outcomes. Stakeholders are investing in advancing their product designs and expanding their additive manufacturing capabilities.
Hospitals | Orthopaedic Clinics | Ambulatory Surgical Centres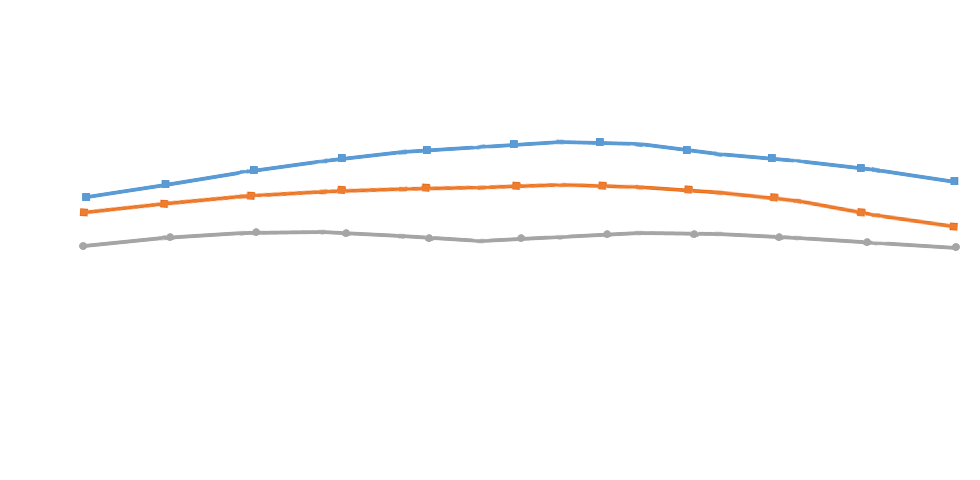 * This data is only a representation. Actual data may vary and will be available in report.
Click Here To Know How The Growth Will Unfold
Custom Market Research Services
FMI offers custom market research services that help clients to get information on their business scenario required where syndicated solutions are not enough.
Overview
Disposable Spinal Instruments Market Global Industry Analysis 2014-2018 and Opportunity Assessment 2019-2029
A recent market study published by FMI "Disposable Spinal Instruments Market Global Industry Analysis 2014-2018 and Opportunity Assessment 2019-2029" offers a comprehensive assessment of the most important market dynamics. After conducting thorough research on the historic as well as current growth parameters of the disposable spinal instruments market, the growth prospects of the market are obtained with maximum precision.
Disposable Spinal Instruments Market Taxonomy
The global disposable spinal instruments market is segmented in detail to cover every aspect of the market and present a complete market intelligence approach in front of the reader.
By Procedure
Spinal Fusion
Decompression Surgeries
By End User
Hospitals
Orthopaedic Clinics
Ambulatory Surgical Centers
By Region
North America
Latin America
Europe
South Asia
East Asia
Oceania
Middle East & Africa
How the research was conducted?
Primary Research
C - Level Executives
Marketing Directors
Sales Heads
Portfolio Managers
Purchasing Managers
Medical Officers
Device Development Heads
Strategy Advisors
R&D Managers
Product Manufacturers
Distributors
Component Suppliers / OEMs
Hospital Purchasing Departments
Physicians / Nursing Managers
Industry Experts
Current Market Dynamics and Challenges
Market Characteristics
Market Performance and Growth Quadrants
Competition Structure and Market Structure
Strategic Growth Initiatives
Product Adoption, Installed Base, Replacement Cycles, Refurbishment
Regulatory Landscape
Products in Pipeline and Clinical Development
Near-term and Long-term Market Growth Prospects
Market Segment Splits and Authenticity
Opinions on Market Projections and Validity of Assumptions
Secondary Research
Industry Magazines
Factiva
American Association of Neurological Surgeons
American College of Rheumatology
Spinal Injuries Association
United Spinal Association
American Spinal Injury Association
Company Press Releases
Annual Reports and Investor Presentations
Peer-reviewed Journals
Government Websites and Publications
Trade Websites
Clinical Trial Registries
Country-specific Regulatory Authorities
World Bank, WHO, IMF, OECD
Primary Interview Splits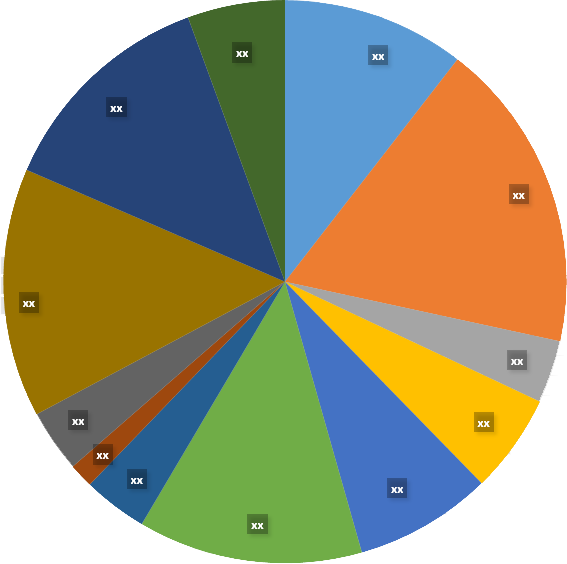 To Learn More About our Comprehensive Perspective on Disposable Spinal Instruments Market,
Get in touch
COVID -19 : Impact Analysis
Request the coronavirus impact analysis across industries and markets
Request Covid -19 Impact
CASE STUDIES
See how our work makes an impact.
At FMI, we design strategies that are adaptive, impactful, and implementable.