Mucus Clearance Devices – Focus on Homecare Settings
Inclination of the healthcare sector's focus on a more patient-centric approach as health issues continue to become a major concern, and more entrepreneurs leverage the prevalence with innovating offerings that improve health outcomes. This will significantly rub off on demand for airway clearance products and mucus clearance devices, as the prevalence of chronic lung diseases continues to rise and shows no signs of abating.
Top 3 Factors Impacting the Growth of the Mucus Clearance Devices Market
Growing Popularity of PEP & OPEP Devices

Mucus clearance devices are considered medically necessary for the treatment of COPD, cystic fibrosis, bronchiectasis, and asthma. Increase in the number of requests about traveling with PEP machines internationally is boosting the global mucus clearance devices market. PEP is the standard therapy that is required, and it offers substantial health benefits when it is used as prescribed. Moreover, the launch of few mucus clearance devices, such as Aerobika, The Lung Flute, Flutter, Acapella, and others, has propelled the mucus clearance devices market. This has ultimately increased the popularity of PEP and OPEP devices, which is another factor that is expected to drive the revenue growth of the mucus clearance devices market over the forecast period

Increasing Focus of Companies Towards Homecare Settings

The providers of mucus clearance devices are primarily focusing on providing full service, which is likely to provide comprehensive information about a variety of respiratory disorders. Companies are more focused on maintaining a patient-centric culture. New products foster patient engagement with PEP, OPEP, and HFCWO therapy, which helps improve adherence to the prescribed treatment and better patient outcomes in homecare settings and clinics. The increasing usage of mucus clearance devices in home settings, technological assessments, changing healthcare guidelines, and the requirements of insurance payers are among the factors expected to significantly change the role of physicians, payers, and patients. Therefore, the increasing adoption of mucus clearance devices in homecare settings is expected to propel the mucus clearance devices market over the forecast period.

Rising Patient Pool Suffering from COPD

The Journal of Thoracic Disease reveals that approximately 3-4% of the population of China is suffering from COPD owing to high exposure to biomass smoke. A Study by WHO highlights that approximately 65 Mn people around the globe are suffering from COPD. The same study also estimates that this prevalence is expected to double by 2050. Furthermore, this study explains that high-income countries have greater prevalence owing to rising pollution. This factor is projected to drive the mucus clearance devices market.
Mucus Clearance Devices Market: Competitive Analysis
The global mucus clearance devices market is highly consolidated, and the top five-six players are estimated to account for a market share of approximately 85%
Hill-Rom Inc. accounted for a share of 35.3% of the global market in 2017 due to its focus on expansion in the emerging economies
Allergan, Philips, Respiratory Technologies, Smiths Medical, and Electromed Inc. collectively accounted for a 49.3% share of the global mucus clearance devices market owing to the focus of these companies on key countries such as Brazil, India, Russia, China, and Mexico
Other regional and local players, such as Westmed, Inc., International Biophysics Corp., Thayer Medical, and VORTRAN Medical, are estimated to gain the remaining revenue share of the mucus clearance devices market in 2017
Market Set to Grow 1.8X between 2018 and 2028
The palpable rise in mobile applications connected with respiratory devices, including the smart vest systems, continue to empower care providers, while telemedicine services apropos of mucus clearance have been gaining a notable traction. These aspects continue to propel development and adoption of mucus clearance devices.
Emerging Markets – Second Wave of Growth
Mucus clearance device sales show a remarkable rate in South Asia, East Asia, and Latin America, upheld by several macro trends that range from government focus on increasing the reimbursement support and customer care services, to sales force expansion efforts of the regional manufacturers and care providers.
The Broader Perspective
Stakeholders are shifting their production facilities to emerging economies in light of their ease access to resources and more lucrative market positioning of products, considering the latent growth potency of these nations.
HFCWO devices are the top-selling category, owing to the integration of various new features in recent years and rising demand from home care settings
OPEP devices will account for a significant share of mucus clearance devices market, owing to their better stimulation benefits.
MCA devices are also expected to witness notable demand in the assessment period
Mucus clearance devices continue to witness high sales in treatment of cystic fibrosis, accounting for nearly half market shares
COPD has been one of the most prevalent respiratory ailments, and sales of mucus clearance devices in its treatment have been traditionally high.
Gains from mucus clearance device sales in treatment of bronchiectasis will remain comparatively lower
Homecare settings continue to account for nearly 60% sales of mucus clearance devices
Hospitals will also account for significant market share, with sales estimated at over US$ 200 Mn
Mucus clearance devices sales in specialized clinics will grow at a comparatively higher rate
How Growth will Unfold
Prospects remain bullish for the mucus clearance devices landscape, attributed in part to the potential scope of combination therapies. Greater reliability and convenient reimbursement policies, along with the requirement for multiple devices in most high-risk patients, collectively allude high growth in adoption of combination therapies in the marketplace.
Specialized Clinics | Hospitals | Homecare Settings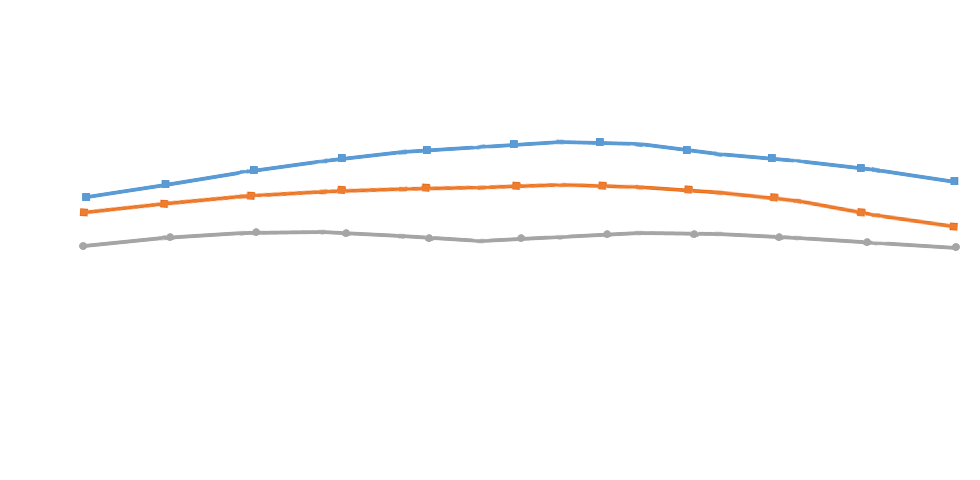 * This data is only a representation. Actual data may vary and will be available in report.
Click Here To Know How The Growth Will Unfold
Custom Market Research Services
FMI offers custom market research services that help clients to get information on their business scenario required where syndicated solutions are not enough.
Overview
Mucus Clearance Devices: Global Industry Analysis 2013–2017 and Forecast 2018–2028
A recent market study published by FMI "Mucus Clearance Devices: Global Industry Analysis 2013–2017 and Forecast 2018–2028" offers a comprehensive assessment of the most important market dynamics. After conducting thorough research on the historic as well as current growth parameters of the mucus clearance devices, the growth prospects of the market are obtained with maximum precision.
Mucus Clearance Devices Market Taxonomy
The global mucus clearance devices is segmented in detail to cover every aspect of the market and present a complete market intelligence approach in front of the reader.
By Cycle Type
HFCWO Devices
OPEP Devices
MCA Devices
IPV Devices
PEP Devices
By Indication
Cystic Fibrosis
COPD
Bronchiectasis
Others
By End User
Direct / Patient
Hospitals
Fertility Clinics & IVF Centres
By Region
North America
Latin America
Europe
South Asia
East Asia
Oceania
Middle East & Africa
How the research was conducted?
Primary Research
C - Level Executives
Marketing Directors
Sales Heads
Portfolio Managers
Purchasing Managers
Medical Officers
Device Development Heads
Strategy Advisors
R&D Managers
Product Manufacturers
Distributors
Component Suppliers / OEMs
Hospital Purchasing Departments
Physicians / Nursing Managers
Industry Experts
Current Market Dynamics and Challenges
Market Characteristics
Market Performance and Growth Quadrants
Competition Structure and Market Structure
Strategic Growth Initiatives
Product Adoption, Installed Base, Replacement Cycles, Refurbishment
Regulatory Landscape
Products in Pipeline and Clinical Development
Near-term and Long-term Market Growth Prospects
Market Segment Splits and Authenticity
Opinions on Market Projections and Validity of Assumptions
Secondary Research
Industry Magazines
Factiva
COPD Foundation
American Lung Association
Cystic Fibrosis Foundation
New Zealand Bronchiectasis Foundation
American College of Chest Physicians
Company Press Releases
Annual Reports and Investor Presentations
Peer-reviewed Journals
Government Websites and Publications
Trade Websites
Clinical Trial Registries
Country-specific Regulatory Authorities
World Bank, WHO, IMF, OECD
Primary Interview Splits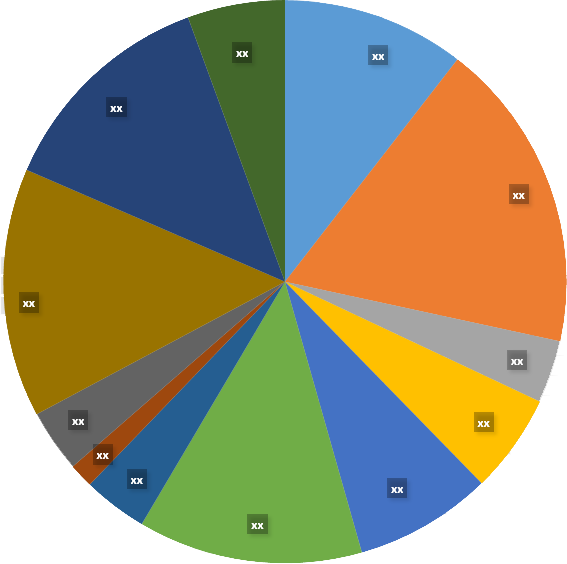 To Learn More About our Comprehensive Perspective on Mucus Clearance Devices Market,
Get in touch
COVID -19 : Impact Analysis
Request the coronavirus impact analysis across industries and markets
Request Covid -19 Impact
CASE STUDIES
See how our work makes an impact.
At FMI, we design strategies that are adaptive, impactful, and implementable.