Paper Edge Protectors – Sustainable Efforts toward Protective Packaging
As more and more protective packaging manufacturers focus on evolution to realize corrugated technological development, sustainable solutions such as paper edge protectors continue to gain high traction across industrial sectors. Ripple effects of sustainability-driven trends have already permeated the banks of protective packaging landscape, leading industry experts to innovate in the fields of edge protectors made from paper, corrugated cardboard, and core board.
Top 3 Factors Shaping the Paper Edge Protectors Market
Rapid industrialization to drive the demand for paper edge protectors
Rapid industrialization around the globe has created new opportunities for the paper edge protectors market. With the help of growing supply chain capabilities, manufacturers are exploring new geographies to tap into market potential. To cash on cheap labour and high growth, global leaders are shifting their manufacturing bases to Asia Pacific. Manufacturers and shipping companies are using paper edge protectors to prevent goods from getting damaged during transit. Rapidly growing end-use industries in the region, such as automobiles, consumer electronics, food, beverages, and other consumer goods have increased trade volumes of goods and the need for delivering goods safely to their destinations.
High beverage consumption to facilitate the growth of the paper edge protectors market
Paper edge protectors are widely used in various end-use industries such as food, beverages, chemicals, and consumer goods. By end-use industry, food & beverages account for the largest market value share in the global paper edge protectors market on the backdrop of the high consumption of beverages. The demand for paper edge protectors in the Asia Pacific region is growing at a slow pace, due to the slow growth of the manufacturing sector. With resistance to the external environment, paper edge protectors have a longer life. Durability is the key factor that is boosting the sales of paper edge protectors.
Cost-effective and environmentally-sustainable landscape of cube optimization
Cube optimization, commonly referred to as 'right sizing', maximizes the product to package ratio, and results in the less usage of packaging material. Increase in e-Commerce packaging has created new challenges in the packaging of goods, as they have to travel longer distances through different modes of transport. Therefore, the paper edge protectors market has huge opportunity to customize packaging according to respective products. This not only reduces the cost of the packaging material but also in terms of shipping, since shipping costs depend upon size not the product. In addition to this, cube optimization helps the environment as less raw material is used.
Tends in the Paper Edge Protectors Market
Plastic based edge protectors to gain traction over paperboard, which can't negatively impact the sales of paper edge protectors
Over the years, paper material has been the primary source of paper edge protectors. But the increasing contamination of paper edge protectors with regards to the use of fiber and other particulates has increasingly led to an inclination towards the use of paper edge protectors. Moreover, the easy availability of polymer resin such as polypropylene across the market is compelling manufacturers to adopt paper edge protectors. In addition to this, plastic edge protectors are easily washable and are a resistive solution against high temperatures. Plastic edge protectors exemplify a sustainable packaging solution as compared to paper edge protectors. Paper edge protectors are increasingly using polymer material to provide long-term packaging solutions to their end-use industries.
Paper Edge Protectors Market: Structure Analysis
The global paper edge protectors market is classified into a three-tier analysis, where tier-1 companies hold a prominent market share and have a strong presence across the globe.
Leading companies operating in the global paper edge protectors market include Smurfit Kappa Group PLC, Sonoco Products Company, N.A.L. Company, Inc., and Cascades Inc.
Most of the key players in the global paper edge protectors market are based out of the U.S. or Europe, as industrial production is higher in these regions. Moreover, it is been observed that, a majority of the organized players operating in the global paper edge protectors are focusing on strategic mergers and acquisitions to broaden their product portfolios and strengthen their foothold in the global paper edge protectors market.
Market Set to Grow 1.5X between 2019 and 2029
As sustainability continues to permeate interests of businesses and consumers, implementing protective packaging solutions with eco-friendly materials continues to gain high popularity. Stakeholders eye on gaining higher shares via the uptake of ecommerce proliferation and ensuring exact positioning of their paper edge protector solutions in the marketplace.
The Broader Viewpoint
The outlook on the paper edge protectors market remains positive, with plenty of room for innovation and lower occupancy of industry players in the field. This has further resulted in low entry barriers to new and emerging players in the marketplace.
Recycle paperboard remains the material of choice for paper edge protectors, accounting for nearly 70% shares
Collective gains from solid bleached sulphate and coated unb. kraft-based paper edge protectors will remain less than half of those from the recycled paperboard-based variants
Angular paper edge protectors will remain the top-selling category, expected to hold approximately two-third sales
Preference for round paper edge protectors will remain relatively low
Logistics and transportation industry accounts for larger shares of the paper edge protectors market
Gains from thewarehousing and manufacturing industries will also remain significant
How Growth will Unfold
Focus on the optimization of product-to-package ratio to make the utility of packaging materials effective is paving way for sustainable and cost-effective developments in load optimization of cube and palletized packaging. Padding packaging containers with layers of edge protectors to enhance product safety, owing to high damage risks involved with increased trade volume, has become an essential aspect, in turn driving innovations.
Logistics & Transportation | Warehousing | Manufacturing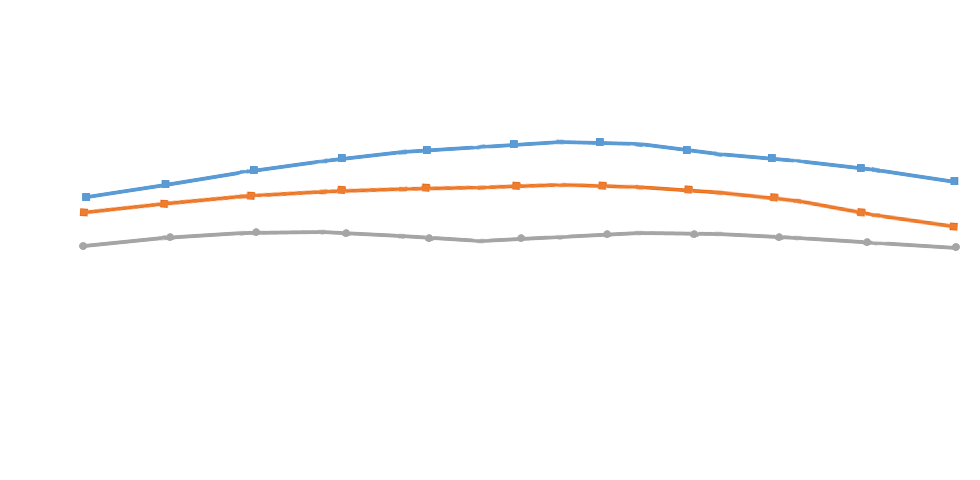 * This data is only a representation. Actual data may vary and will be available in report.
Click Here To Know How The Growth Will Unfold
Custom Market Research Services
FMI offers custom market research services that help clients to get information on their business scenario required where syndicated solutions are not enough.
Overview
Paper Edge Protectors Market: Global Industry Analysis 2014-2018 & Opportunity Assessment 2019-2029
A recent market study published by FMI, "Paper Edge Protectors Market: Global Industry Analysis 2014-2018 & Forecast 2019-2029" offers a comprehensive assessment of the most important market dynamics. After conducting thorough research on the historical, as well as current growth parameters of the paper edge protectors market, the growth prospects of the market are obtained with maximum precision.
Paper Edge Protectors Market Taxonomy
The global paper edge protectors market is segmented in detail to cover every aspect of the market and present complete market intelligence to the reader.
By Material Type
Solid Bleached Sulfate (SBS)
Coated Unbleached Kraft Paperboard
Recycled Paperboard
By End-use Industry
Logistics & Transportation
Warehousing
Manufacturing
Home-infusion

Food & Beverage
Building & Construction
Personal Care & Cosmetics
Pharmaceuticals
Electrical & Electronics
Chemicals
Others
Region
North America
Latin America
Europe
South Asia (India, Thailand, Indonesia, Malaysia, Rest)
East Asia (Japan, China, South Korea, Rest)
Oceania (Australia, New Zealand)
Middle East & Africa
How the research was conducted?
Primary Research
Primary research interviews with key opinion leaders and other participants were conducted for data collection and validation of the below information:
Key Segments in the Paper Edge Protectors Market
Market Share Analysis
Average Selling Price (US$) and Market Growth
Interaction With Key Experts of Paper Edge Protectors Manufacturers
Secondary Research
Paper industry Technical Association
International Corrugated Case Association (ICCA)
Fibre Box Association (FBA)
International Corrugated Case Association
American Forest & Paper Association (AF&PA)
Annual Reports/SEC filings/Investor Presentations
Primary Interview Splits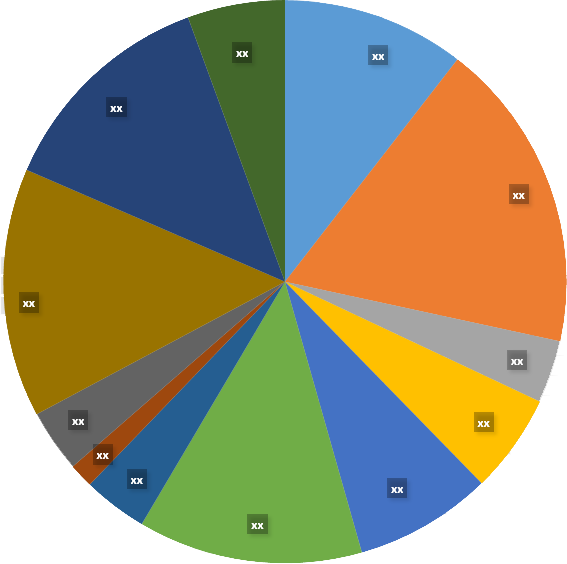 To Learn More About our Comprehensive Perspective on Paper Edge Protectors Market,
Get in touch
COVID -19 : Impact Analysis
Request the coronavirus impact analysis across industries and markets
Request Covid -19 Impact
CASE STUDIES
See how our work makes an impact.
At FMI, we design strategies that are adaptive, impactful, and implementable.