The global plant-based snacks market was valued at US$ 34.69 Bn in 2019. Rising at an impressive CAGR of 8.7% between 2018 and 2028, the market is forecast to reach US$ 73.61 Bn by the end of 2028. As a result of steadily rising demand, the market is witnessing rising competition. To retain their existing market share and ascertain steady growth, leading manufacturers are likely to experiment with launching new flavours. Expansion of the food and beverages industry will tip scales in favour of the plant-based snacks market.
FREQUENTLY ASKED QUESTIONS ABOUT plant-based snacks market
What drives the plant-based snacks market?
The rising awareness about health and wellness is the key factor enabling growth in the plant-based snacks market. Changing consumer preference has stoked demand for healthier food, which in turn encourages growth in the market.
Which factors put plant-based snacks market at risk?
Some varieties of plant-based snacks include high amount of processing and added fats, particularly to replicate the flavour of fellow meat-based counterparts. This makes consumers question the health benefits of the products, which may hamper the market growth to an extent.
Which region will lead the global sales of plant-based snacks?
Regionally, North America currently holds the largest share in the global market. However, over the course of the forecast period, Asia Pacific is expected to emerge as the most lucrative market, exhibiting the highest rate of growth.
Which product-based segment offers most lucrative growth opportunities?
Meat-alternatives segment has emerged as the most lucrative product segment.
Which segment based on nature will record the highest growth?
The conventional segment in the plant-based snacks market currently holds the leading share. However, over the forecast period, organic segment is likely to register a higher rate of growth
Increasing Demand for Meat Alternatives Stokes Growth Opportunities
Globally the demand for meat alternatives is rising at a fast pace. Besides growing health concerns, the recent spread of various infectious diseases, linked to consumption of animal meat, has created an environment conducive to the expansion of meat alternatives businesses. Experts also attribute the ongoing vegan trend to the surging demand for meat alternatives among key products available in the plant-based snacks market. In addition to meat alternatives, plant-based snacks bars are likely to remain highly popular among health conscious population.
Increasing Food Consumption Creates Demand Globally
Despite stagnant economic growth, food consumption is rising at a steady pace. This identified as a chief driver of the plant-based snacks market. As per the United Nations, the global population reach 7.5 billion in April 2017. By the end of 2050, the number might touch 9.7 billion. In addition to the rising population, increasing spending power is creating demand for plant-based snacks. With studies forecasting a steady rise in demand for food, plant-based snacks manufacturers are likely to witness immense potential for growth. With snack consumption steadily rising in Europe and North America, the plant-based snacks market will pick pace in the coming years.
Rising Awareness Regarding Health and Wellness Triggers Consumer Interest for Plant-based Snacks
Incidence of obesity, cardiovascular ailments, and other chronic disorders is increasing and so has consumers' exposure to information. Modernization and urbanization have rendered conscientious consumers more informed than ever before. They are prompt in realizing the benefits of plant-based diet, in turn fuelling the demand for plant-based snacks. Healthy snacking has become very popular. Today snacks with fruits, vegetables, seeds, or combination bases are enjoying a growing market. The trend is likely to pick pace in the coming years.
Plant-based salted snacks segment holds dominant share
Meat alternatives segment poised to surge at higher CAGR
Conventional segment holds the lion's share
Organic segment forecast to rise at a higher CAGR
Savoury segment currently leads the market
Sweet segment will rise at an impressive CAGR
How Growth will Unfold
The demand for plant-based snacks, resulting from changing eat-habits of consumers, will continue rising through the forecast period. Market players are therefore expected to witness increasing demand. In order to stay relevant in the global plant-based snacks market and gain competitive edge, some of the leading players are focusing in product innovations. For instance, they are introducing novel flavours in both sweet and savoury categories to expand their consumer base. As per FMI, both segments are likely to show neck-to-neck growth over the course of the forecast period.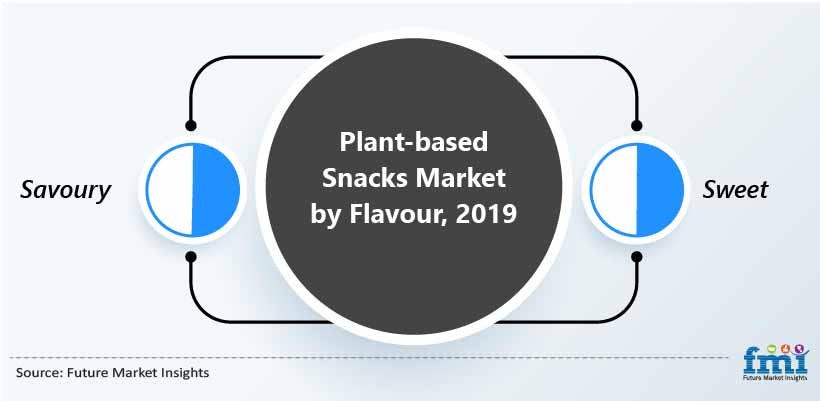 * This data is only a representation. Actual data may vary and will be available in report.
Click Here To Know How The Growth Will Unfold
Custom Market Research Services
FMI offers custom market research services that help clients to get information on their business scenario required where syndicated solutions are not enough.
Overview
Plant-based Snacks Market: Global Industry Analysis 2014 - 2018 and Opportunity Assessment 2019 - 2028
The report on the global plant-based snacks market is intended to offer global industry assessment for 2014-2018 and 2019-2028. In this study, Future Market Insights (FMI) identifies chief factors impacting the demand and supply of plant-based snacks. It includes a detailed review of growth drivers, challenges, opportunities, and prevailing trends in the market. It therefore presents crucial information intended to help readers get a comprehensive overview of the plant-based snacks market.
Plant-based Snacks Market Taxonomy
The report segments the global plant-based snacks market in detail to present an executive-level blueprint to the reader
Source
Meat Alternative Snacks
Cereal/ Grain based Snacks
Plant-based Salted Snacks
Plant-based Snack Bars
Fruit and Nut Snacks
Others
Packaging
Pouches
Wrappers
Bags
Tins
Sales Channel
Food Service Provider
Hypermarket/ Supermarkets
Convenience Store
Specialty Store
Small Groceries
Online Retail
Region
North America
Latin America
Western Europe
Eastern Europe
APEJ
Japan
MEA
How the research was conducted?
Primary Research
C - Level Executives
Marketing Directors
Sales Heads
Production Managers
Distributors Heads
Sales Executives
Product Manufacturers
Distributors
Traders
Industry Experts
End Users
Current Market Dynamics and Challenges
Market Characteristics
Market Performance and Growth Quadrants
Competition Structure and Market Structure
Strategic Growth Initiatives
Near-term and Long-term Market Growth Prospects
Market Segment Splits and Authenticity
Opinions on Market Projections and Validity Of Assumptions
Secondary Research
Industry Publications

Industrial Week
Industrial Product Review
Industrial Magazine

Industry Associations

Dieticians Association
Food and Agriculture Organization

Company Press Releases
Annual Reports and Investor Presentations
Research Papers
Government Websites and Publications
Trade Websites
Primary Interview Splits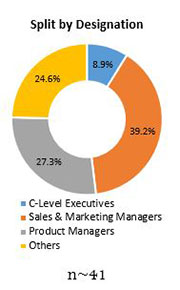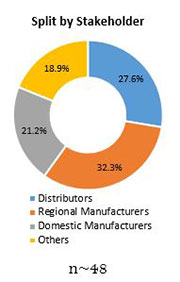 To Learn More About our Comprehensive Perspective on Plant-based Snacks Market,
Get in touch
COVID -19 : Impact Analysis
Request the coronavirus impact analysis across industries and markets
Request Covid -19 Impact
CASE STUDIES
See how our work makes an impact.
At FMI, we design strategies that are adaptive, impactful, and implementable.