Pneumococcal Testing Market Value to Triple Through 2030
Pneumococcal outbreak is the leading cause of mortality among infants aging below 5 years. Alerted by the situation, the WHO and UNICEF have launched immunization programs, as well as awareness campaigns for pneumonia across continents. Governments are also playing an instrumental role by increasingly investing in development of novel preventive & treatment drugs, and better pneumonia diagnostic technologies. These trends would have a measurable impact on pneumococcal testing market over the decade ahead. As per the new FMI study, the global adoption of pneumococcal testing would surge nearly thrice over 2020-2030.
COVID -19 : Impact Analysis
Request the coronavirus impact analysis across industries and markets
Request Covid -19 Impact
Pneumococcal Testing Market - Key Research Findings
The global pneumococcal testing market in 2019 was valued at US$ 1.1 Bn.
Growth in the prevalence of pneumococcal diseases, increase in adoption of diagnostic measures, recent advances in pneumococcal diagnostics and increase in technological innovation with development of nucleic acid detection tests for major pneumonia pathogens and immune-chromatographic pneumococcal urinary antigen tests are the primary factors for the growth of pneumococcal testing market.
Rise in awareness about the benefits of early diagnosis among the patient population has increased the number of diagnostic tests are the factors expected for the driving the market growth.

Collectively, Europe and North America, will account for more than half of the revenue shares in the Pneumococcal Testing market by the end of 2030.

North America will continue to be a prominent regional market for pneumococcal testing due to the increasing prevalence of pneumococcal diseases and recent advancement in diagnostic test.
The confirmed caseloads of the COVID-19 in the US have surpassed that of the European countries - Italy, and Spain - emerging as the ground zero of the pandemic. The US FDA has approved molecular diagnostic, and ELISA kits for emergency use authorization (EUA) to spot the nucleic acid from SARS-CoV-2, the virus behind COVID-19.
Point of Care (POC) testing remains highly preferred method of pneumococcal testing. POC testing accounted for a major revenue share in 2019, and is projected to maintain the trend throughout the forecast period.

Point of Care Testing growing at a significant growth rate owing to its delivering the results in real time which help physician to make a correct and better decision in treatment of diseases.

Hospitals and clinics will continue to be the most prominent end users of pneumococcal testing. This is attributed to the availability of pneumococcal testing kits and skilled personnel for better clinical management of various diseases across several medical domains
Enzyme Linked Immunosorbent Assay (ELISA) accounted for a significant revenue share in the market owing to its high sensitivity and specificity and convenience of performing compared to other methods.
Key Factors Shaping the Pneumococcal Testing Market
Rise in Incidents of Pneumococcal Diseases
The major clinical syndromes of pneumococcal disease are pneumonia, bacteremia, and meningitis. As per Centers for Diseases Control and Prevention 2017, estimates that 150,000 hospitalizations from pneumococcal pneumonia occur annually in the United States. Pneumococci account for up to 30% of adult community-acquired pneumonia.
Bacteremia occurs in up to 25-30% of patients with pneumococcal pneumonia. The case-fatality rate is 5-7% and may be much higher among elderly persons. Complications of pneumococcal pneumonia include empyema, pericarditis, and respiratory failure. In Europe and the USA, S. pneumoniae is the most common cause of community-acquired bacterial pneumonia in adults.
Recent Advances in Molecular Test for the Diagnosis of Pneumococcal Bacteria
Molecular diagnostic tests have been the single major development in pneumonia diagnostics over recent years. Nucleic acid detection tests (NATs) have greatly improved the ability to detect respiratory viruses and bacterial pathogens that do not normally colonize the respiratory tract. NATs have several advantages over other existing diagnostic tools. They potentially detect low levels of all-known pneumonia pathogens in clinical specimens.
There are now a wide variety of user-friendly platforms that have enabled NATs to be deployed in laboratories outside of specialist tertiary referral centers. Although NATs have mainly focused on detecting the presence of a particular microorganism, they may also provide additional information, such as data on antimicrobial resistance and strain typing.
Shift from Single-Analyte Testing to Multiplex Testing
Molecular diagnostic testing has moved toward a broader syndromic screening approach. This trend is the result of sophisticated technologies that enable the detection of >1 analyte at a time. Test devices vary from low multiplex (2-5 analytes) to 25 or more different analytes, often now combining a mixture of pathogen types, and also antibiotic resistance markers.
New highly multiplexed cartridge-based systems can detect the majority of bacterial pathogens that cause community, ventilator-associated, and hospital-acquired pneumonia within 1-2 hours. In addition, these systems can detect >20 antibiotic resistance genetic markers. The intent is to provide a POC early diagnosis that can lead to more focused appropriate antimicrobial therapy.
Growth of the Market in Emerging Economies
Increasing prevalence of pneumococcal diseases, and other diseases in the Asia Pacific (APAC) are factors offering a strong impetus to the growth of the pneumococcal testing market. The launch of advanced molecular diagnostics testing prominently accounts for the growing popularity of pneumococcal testing across developing regional markets. Cconsistent rise in the number of manufacturers and distributors, is likely to contribute to the growth of the pneumococcal testing market in the near future.
Pneumococcal Testing Market Structure Analysis
Major players focus on inorganic growth strategies to make a strong hold on targeted in-licensing and acquisitions through expanding its R&D activities and its distribution channels particularly including its specialist retail chains
Prominent players continue to address the unmet needs in the market through continuous product technological innovation.
The Pneumococcal Testing market is characterised as a consolidate market likely to remain dynamic, growing in steady pace throughout the forecast period. Approximately 65% - 80% share of the market is held by tier-1 players.
Report Scope
| | |
| --- | --- |
| Report Metric | Details |
| Base year considered | 2019 |
| Actual estimates /Historical data | 2015 - 2019 |
| Forecast period | 2020 - 2030 |
| Forecast units | Value (USD) Mn |
| Segments covered | Method, Product Type, Technology, End User, and Region |
| Regions covered | North America (US & Canada), Europe (UK, Germany, France, Spain, Italy, Russia, BENELUX and Rest of Europe), Latin America (Brazil, Mexico, and Rest of LA), East Asia (China, Japan and South Korea) South Asia (India, Indonesia, Malaysia, Thailand and Rest of South Asia), Oceania (Australia and New Zealand) and MEA (GCC, South Africa, Turkey, Northern Africa and Rest of MEA) |
| Key Players | Thermo Fisher Scientific Inc., F-Hoffmann la Roche Ltd and Abbott Laboratories. Major 10 players are covered. |
| Report coverage | Revenue forecast, company share, competitive landscape, growth factors, and trends |
Enzyme Linked Immunosorbent Assay (ELISA) Maintains its Prominence
Immunofluorescence, although, has been the conventional laboratory method in several biological applications, the technology is cost-prohibitive and requires skilled personnel. Enzyme linked immunosorbent assay (ELISA) has emerged as an alternative method, as it delivers high sensitivity and specificity, and is easier to perform compared to other methods for detection of substances in body. Prominent players in pneumococcal testing market are manufacturing and distributing ELISA kits for qualitative detection of coronavirus-infected pneumonia cases, patients with suspected clustering cases, and new coronaviruses in serum or plasma samples. By 2030, ELISA would represent a multibillion-dollar opportunity.
Market Players Continue to Invest in Developed Regions
Together, North America and Europe procure over 70% overall pneumococcal testing market value. Governments in these regions have been highly focused on bringing tech-driven transformations in the healthcare industry. The US Food and Drug Administration (FDA) has been showing immediacy in approving molecular tests under emergency use authorization (EUA). Moreover, these tests are Conformité Européenne (CE) authenticated. The coronavirus (COVID-19) pandemic has substantially taken a humanitarian toll, with the US, Spain, and France seeing major uptick in confirmed cases. As such, these regulatory approvals are influencing pneumococcal testing market players to manufacture and distribute testing kits worldwide in order to detect the nucleic acid from coronavirus.
* This data is only a representation. Actual data may vary and will be available in report.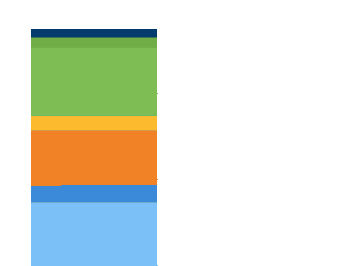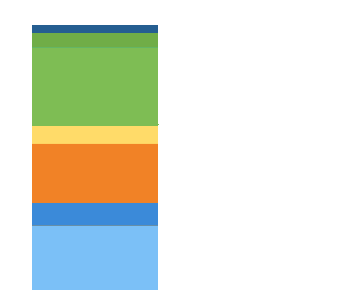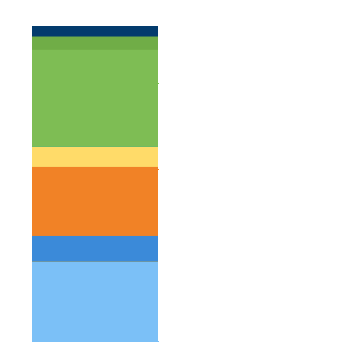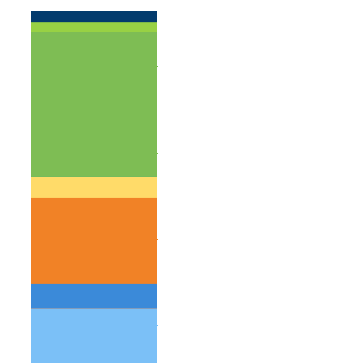 POCT - The Next Normal for VAP Diagnosis
Ventilator-associated pneumonia (VAP) diagnosis is challenging; while conventional culture-specific microbiological methods are considered the conventional approach, they are slow to enable clinicians to enhance prognosis with on-time antimicrobial therapy adjustment. Point-of-care testing (POCT) tools are used at or near the bedside, with delays ranging from a couple of minutes to a few hours. Adoption of POCTs for VAP allows for quicker diagnosis and antimicrobial therapy adjustments. In-time diagnoses lead to effective treatment, which, in turn, improve clinical outcome significantly, especially in intensive care unit (ICU) settings. Furthermore, POCT equipment enable lower volumes of blood sample to acquire similar outcomes.
Point of care testing stays preferable
Molecular diagnostics to see rise in adoption
High preference for enzyme linked immunosorbent assay (ELISA)
Immunofluorescence to gain traction
High demand for analyzers
Demand for consumables to increase
Hospitals remain primary end user
Clinics to offer lucrative prospects
How Growth will Unfold
Point-of-Care testing provides real-time outcomes helping physicians make accurate and better decisions in disease treatment. As the healthcare industry aggressively moves toward prevention, and early detection, point of care infection control would gain preference in managing acute and chronic diseases. Ongoing R&D efforts and advancements in complementary technologies will further remain on-ramp to novel POC in-vitro diagnostic (IVD) assays in the near term. Molecular diagnostic testing has shifted toward a broader syndromic screening approach, attributable to technologies that enable the detection of over one analyte simultaneously. FMI finds that, both the testing methods are exhibiting nearly identical growth rate annually.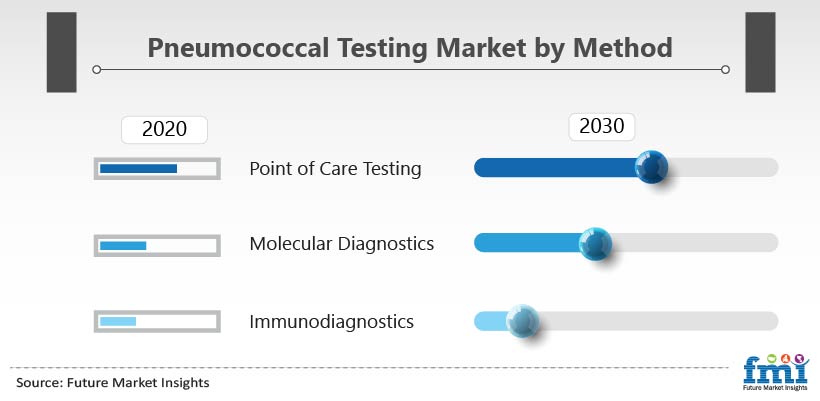 * This data is only a representation. Actual data may vary and will be available in report.
Click Here To Know How The Growth Will Unfold
Custom Market Research Services
FMI offers custom market research services that help clients to get information on their business scenario required where syndicated solutions are not enough.
Overview
A recent market study published by Future Market Insights (FMI) on the pneumococcal testing market including global industry analysis for 2015-2019 & opportunity assessment for 2020-2030, delivers a comprehensive assessment of the most important market dynamics. After conducting a thorough research on the historical as well as current growth parameters of the market, growth prospects are obtained with maximum precision.
Pneumococcal Testing Market Taxonomy
The global pneumococcal testing market is segmented in detail to cover every aspect of the market and present a complete market intelligence approach to the reader.
Method
Immunodiagnostics
Molecular Diagnostic
Point of Care Testing
Technology
Immunofluorescence
Enzyme Linked Immunosorbent Assay (ELISA)
Western Blot Test
Nucleic Acid Sequence based Amplification
Immunohistochemistry
Polymerase Chain Reaction
Others
End Users
Hospitals
Ambulatory Surgical Centers
Clinics
Regions
North America
Latin America
Europe
South Asia
East Asia
Oceania
MEA
How the research was conducted?
Primary Research
Marketing Directors
Product Managers
Business Development Officers
Production Managers
Sales Executives
Industry Experts

Microbiologist
Physicians

Current Market Dynamics and Challenges
Yesteryear Trends
Market Characteristics
Market Performance and Growth Quadrants
Strategic Growth Initiatives
Near-term and long-Term Market Growth Prospects
Market Segment Splits and Authenticity
Opinions on Market Projections and Validity of Assumptions
Secondary Research
Associations

American Association for Clinical Chemistry
Association for Molecular Pathology
Journal of Molecular Diagnostics

Factiva
Company Press Releases
Annual Reports and Investor Presentations
Research Papers
Government Websites and Publications
Primary Interview Splits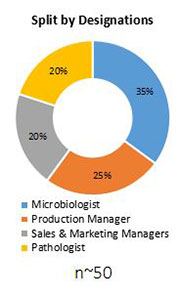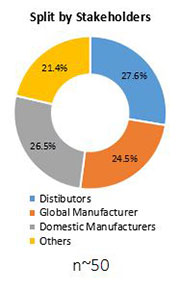 To Learn More About our Comprehensive Perspective on Pneumococcal Testing Market,
Get in touch
Harish Tiwari
Global Head - Business Development
Akshay Godge
Client Partner - Global Business Development
CASE STUDIES
See how our work makes an impact.
At FMI, we design strategies that are adaptive, impactful, and implementable.