Submersible Pumps – Growth Uphold by Three Pillars of Operational Excellence
Submersible pumps find extensive usage across multiple industrial applications and processes for trouble-free and hassle-free extraction. Lower initial investment and unparalleled ease of installation remain two among the key factors fuelling investments in submersible pumps landscape. Manufacturers are focusing on fine-tuning three key pillars of operational excellence- performance, reliability, and efficiency, which is a crucial part of their respective long-term strategies.
COVID -19 : Impact Analysis
Request the coronavirus imapact analysis across industries and markets
Request Covid -19 Impact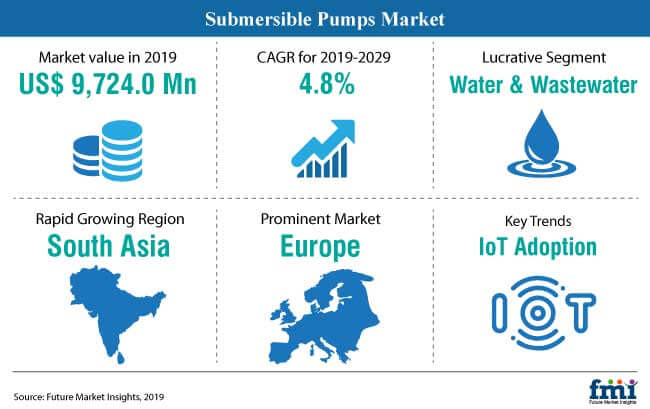 Submersible Pumps Market – Key Research Findings
Revenues from the submersible pumps market surpassed US$ 9,700 Mn in 2018.
The submersible pumps market is estimated to record a CAGR of nearly 5.0% through 2029.
South Asia and East Asia are expected to reign supreme in the global submersible pumps market. In addition, Europe is estimated to account for a significant share of the submersible pumps market during the forecast period.
Gains in the submersible pumps market are expected to remain driven by growing number water & wastewater treatment projects, and increasing investments in oil & gas exploration activities.
Submersible pumps market players are putting efforts to tap lucrative opportunities in South Asia.
Rapid economic growth in India have complemented growth of various manufacturing and fabrication plants, in turn creating demand for products such as submersible pumps.

Increasing number of offshore LNG projects and mining exports in Australia have also augured well for growth of the submersible pumps market.
Water & wastewater treatment activities are expected account for a larger share of submersible pumps adoption, as governments across the globe take robust initiatives for safe and sustainable water supply.
With government initiatives towards the provision of water and wastewater treatment facilities, submersible pumps are expected to witness significant demand in the coming years. For example, the Chinese government secured funding of approximately US$ 60 Bn in 2015 for improving the urban wastewater infrastructure. In addition, the Canadian government is targeting investments worth US$ 20 Bn to improve its local wastewater and water infrastructure.

Top 3 Factors Shaping the Submersible Pumps Market
Influx of Investments in Oil & Gas Exploration
Oil companies have been significantly focusing on exploration of shallow-water oil fields, and later, on ultra-deep water measuring around 5,000 feet, to cater growing demand from power industries vis-à-vis depletion of onshore fields in recent years.
The search for unexplored oil & gas reserves by E&P, and use of artificial lift methods for the production of reservoirs with low formation pressure continue to complement growth of the submersible pumps market. As oil & gas production are closing in on a mature phase, the use of electrical submersible pumps for recovering oil & gas has emerged as a key trend in the submersible pumps market.
IoT Proliferation in the Oil & Gas Sector for Real-Time Monitoring of Submersible Pumps Operations
IoT and connected devices have witnessed extensive adoption in the oil & gas sector, with the focus on increasing efficiency in the industry operations. IoT devices enable remote monitoring of operations and access to data, thereby saving on labor cost. This has a significantly positive impact on the submersible pump operations, meanwhile enhancing access to data.
As the trend of automation continues to spiral up across industries, integration of IoT and connected devices with process equipment such as submersible pumps will gain widespread traction in the near future.
Low Priced Offerings by China-based Pump Manufacturers
The presence of a large number of Chinese players offering low-priced submersible pumps has been a key competitive challenge among other regional and global market players. Increasing price pressure from these players is influencing key suppliers to offer high-quality, reliable, efficient, and technologically-advanced submersible pumps at competitive prices. However, the price-sensitive nature of the target market is a restraining factor on the overall revenue growth potential of the global submersible pumps market. In order to overcome this challenge, international submersible pump vendors need to differentiate their products through various additional services and integration of advanced technologies.
Submersible Pumps Market Structure Analysis
Nature of the global submersible pumps market remains moderately fragmented, wherein, tier-1 companies hold over 50% revenue share.

Leading players in the submersible pumps market are focusing on strategic expansion in key geographical locations, in line with robust R&D investments to develop advanced, and customisable products.
Market to Grow 1.5X Larger in the Next 10 Years
Massive influx of investments in the oil & gas projects is estimated to render multiple opportunities for the key players of submersible pumps landscape. End-user's inclination toward advanced pumps with sturdy and sleek designs offering optimal functionality is set to create positive grounds for adoption of submersible pumps. Submersible pumps are well-known for their noise and vibration free operations, which is another added advantage favoring their adoption over several other pump categories.
Submersible Pumps to Emerge as a Staple for Water & Wastewater Applications
Adoption of submersible pumps for wastewater and water treatment applications is estimated to gain utmost traction through 2029. Increase in investments in water and wastewater projects is necessitating adoption of reliable and high quality submersible pumps for domestic, industrial, and municipal applications. According to multiple statistics, water consumption and a consequential demand for effective pump solutions have witnessed a quantum leap over the years. This, in turn, is a key factor accelerating growth of submersible pumps market.
* This data is only a representation. Actual data may vary and will be available in report.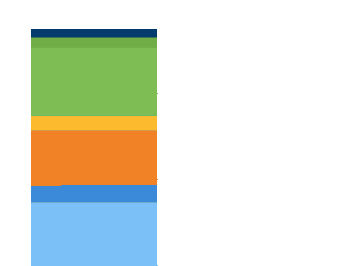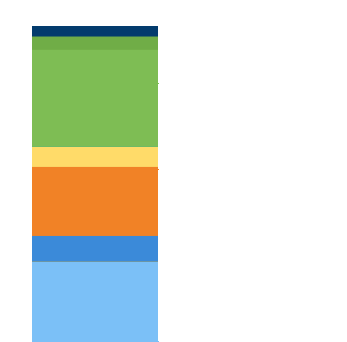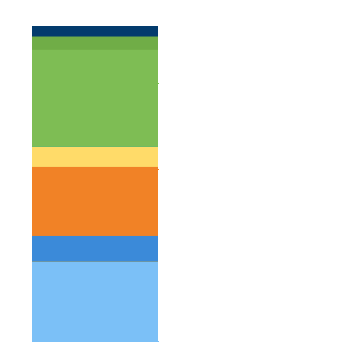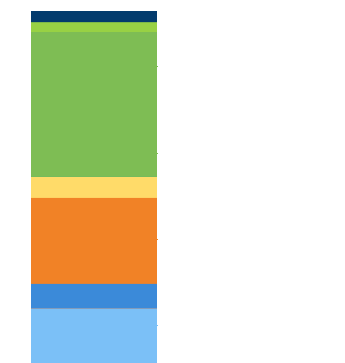 The Broader Perspective
The submersible pumps market is witnessing the development of smart pumps by a handful of manufacturing companies, especially for the pumps used in oil & gas applications. Smart submersible pumps with the integration of IIoT solutions and valves facilitate predictive maintenance and contribute real-time data and insights on crucial parameters, including temperature, water and pressure levels, contamination, and mechanical breakdowns, which also aod in establishment of smart irrigation infrastructure. In addition, manufacturers are also focusing on offering optimal warranty of their offerings, which would be instrumental in enhancing end user confidence.
Borewell submersible pumps to witness substantial demand
Demand for openwell submersible pumps to see robust growth
Pumps with above 100 m head type to be the best-seller, estimated to account for over 70% revenue share
Pumps with 50 –100 m head type to see incremental growth
How Growth will Unfold
Submersible pumps landscape continues to be value-driven, which implies that products balancing end user needs will be the forerunners. Manufacturers are not only incorporating new features in their products, but also incorporating latest technologies to meet end-user demand. South Asia and East Asia will emerge as high growth markets for submersible pumps, creating investment opportunities for the market players.
South Asia | East Asia | MEA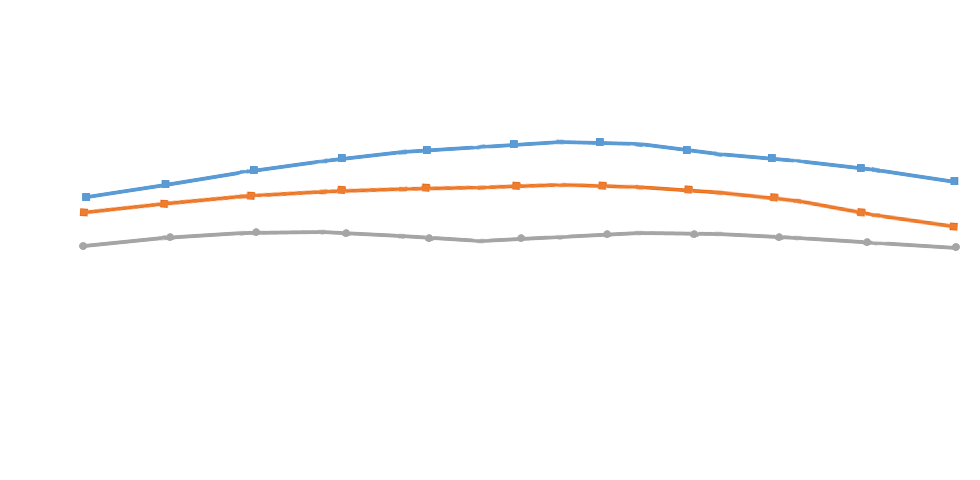 * This data is only a representation. Actual data may vary and will be available in report.
Click Here To Know How The Growth Will Unfold
Custom Market Research Services
FMI offers custom market research services that help clients to get information on their business scenario required where syndicated solutions are not enough.
Overview
Submersible Pumps Market: Global Industry Analysis 2014-2018 & Opportunity Assessment 2019-2029
A recent market study published by FMI "Submersible Pumps Market: Global Industry Analysis 2014-2018 & Opportunity Assessment 2019-2029" offers a comprehensive assessment of the most important market dynamics. After conducting thorough research on the historic as well as current growth parameters of the submersible pumps market, the growth prospects of the market are obtained with maximum precision.
Submersible Pumps Market Taxonomy
The global Submersible Pumps market is segmented in detail to cover every aspect of the market and present a complete market intelligence approach in front of the reader.
By Product Type
Borewell
Non-Clog
Openwell
By Head Type
Below 50 meter
50 m - 100 m
Above 100 m
By Application
Agriculture
Construction
Fire Fighting
Water & Wastewater
Mining
Oil & Gas
Other Industrial
By Region
North America
Latin America
Europe
South Asia
East Asia
MEA
How the research was conducted?
Primary Research
C - Level Executives
Marketing Directors
Sales Heads
Product Line Managers
Procurement Heads
Channel Managers
Sales Executives
Product Manufacturers
Distributors
Traders / Importers
Raw Material / Component Providers
Aftersales Service Providers
Industry Experts
End Users
Assemblers / integrators
Current Market Dynamics and Challenges
Market Characteristics
Market Performance and Growth Quadrants
Competition Structure and Market Structure
Strategic Growth Initiatives
Near term and long term market growth prospects
Market Segment Splits and Authenticity
Opinions on market projections and validity of assumptions
Secondary Research
Industry Magazines
Industry Associations
Factiva
Company Press Releases
Annual Reports and Investor Presentations
Research Papers
Government Websites and Publications
Trade Websites
World Bank, UNIDO, IMF
Primary Interview Splits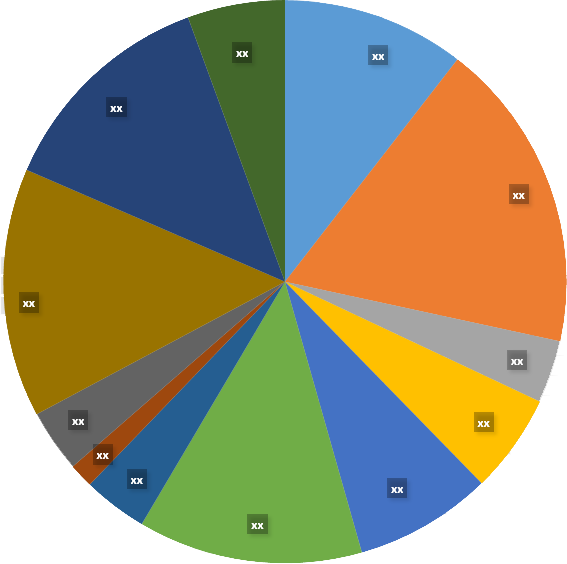 To Learn More About our Comprehensive Perspective on Submersible Pumps Market,
Get in touch
Harish Tiwari
Global Head - Business Development
CASE STUDIES
See how our work makes an impact.
At FMI, we design strategies that are adaptive, impactful, and implementable.