Urology Imaging Systems- Portability at the Forefront of Innovation and Research
Portable urology imaging systems with better software, cloud-based solution and with higher magnified visualization are gaining traction. In addition, key players in the market are focusing on the rising portable medical device trend, while cost competitiveness remains strong differentiating strategy. However, the cost associated with the installation of the system continues to be the restricting factor.
Urology Imaging Systems Market - Key Research Findings
Global urology imaging systems market size in 2017 – nearly US$ 325 Mn

The urology imaging systems market will observe just-under 4% CAGR over 2018-2028

According to the recent statistical data of the American Urological Association Foundation (AUAF) -

A sizable patient population suffers from the most common urological disorders such as BPH 9benign prostatic hyperplasia) and kidney or ureteral stone.

Urinary incontinence is commonplace among over 15 million people in the US alone.

UTIs (urinary tract infections) also are recorded to affect almost 40% female population and around 12% of the male population in the US.

High rate of prevalence signifies the demand for diagnostic tools such as urology imaging systems worldwide, though particularly in the US.

North America and Europe will remain the largest regional markets for urology imaging systems

The presence of large, ever-expanding patient pool will continue to generate substantial demand for urology imaging systems.

Asia Pacific holds high growth potential for urology imaging systems market

Rapidly thriving rate of chronic disease prevalence, increasing number of diagnostic centers, and growing sophistication of healthcare infrastructure will heavily contribute to the growth of urology imaging systems market within APAC, particularly in fast progressing economies such as China and India.

Ultrasound systems will remain most preferred urology imaging systems

High accuracy and reliability of diagnosis secures dominance of ultrasound urology imaging systems over other tools selling in the urology imaging systems market.
Top 3 Factors Shaping Urology Imaging System Market
Demand for Easier Accessibility for Clinical Data Favoring Urology Imaging Systems Adoption
Increasing adoption of urology imaging systems by non-radiologists is prominently pushing the sales. In line with increasing demand for easy access to instant clinical information, the miniaturization of ultrasound urology imaging systems and innovation of PC-based designs have made it conceivable to pack expanding measures of handling units into compact urology imaging systems. This according to FMI is expected to remain the key factor driving demand for urology imaging systems at a global level.
Portable Urology Imaging Systems Trending the Mainstream
Portable urology imaging systems have been gaining ground among non-radiology specialists recently, which marks an important trend in the urology imaging systems landscape. Leading industry brands such as GE, Siemens, Philips, and Toshiba are investing in commercialization of their cutting edge, handheld models of urology imaging systems, in an effort to raise the patient compliance. Increasing international travel cases with pocket ultrasound imaging tools is also a major booster to this trend in the urology imaging systems market.
Refurbished Imaging Tools Still Preferred over New Urology Imaging Systems
While high price point of new urology imaging tools over refurbished counterparts has been a longstanding challenge restricting the revenue growth of urology imaging systems market, additional costs associated with their installation and radiation shielding will further continue to be the key restraint facing urology imaging systems market.
Urology Imaging Systems Market Structure Analysis
The global urology imaging systems market represents a consolidated competition landscape wherein Tier 1 companies hold more than 52% revenue share.
Top companies in the urology imaging systems market include GE Healthcare, Siemens AG, Fujifilm Holdings Corporation, Toshiba Corporation, and Koninklijke Philips N.V.
While most of the key players maintain strategic focus on North American and Western European markets, the report underscores that technology assessment will be an important developmental strategy for companies.
Leading players in urology imaging systems market are also concentrating on the rising handheld/portable trend, whereas cost competitiveness will remain a strong differentiation strategy.
Important entrants in the urology imaging systems market such as Aloka and Sonosite are strategizing on new product launches - Aloka ProSound SSD-5500 Ultrasound Machine and SonoSite NanoMaxx Ultrasound Machine among the latest - for extended portfolios.
Japanese manufacturers such as Toshiba, Hitachi, and Fujifilm have been substantially contributing towards the revenue growth of urology imaging systems market.
The number of international resellers of new and refurbished urology imaging systems in increasing at a rapid pace.
Increasing Emphasis on the Promising Field of Minimally Invasive Technology
A particular emphasis is on the minimally invasive technique resulting in the reduced blood loss, infection rates, and shortening the length of hospital stay. End-users including hospitals, clinics, and ambulatory surgical centers are focusing on adopting the urology imaging systems that are designed to improve minimally invasive procedures. In addition, increasing use of robotics in urology is influencing the demand for minimally invasive imaging technology.
North America to Emerge as Largest Regional Market in Urology Imaging Systems
Increasing healthcare expenditure and advanced healthcare facilities are influencing the growth in the urology systems market in the region. The US accounts for the largest share in urology imaging systems market in North America owing to the increasing prevalence of urological disorders. According to the Centers for Disease Control and Prevention (CDC), around 30 million people in the US are estimated to have chronic kidney disease and kidney diseases are the ninth leading cause of death in the country. Meanwhile, improved reimbursement policies are also influencing the growth of the urology imaging systems market globally.
The Broader Perspective
Providing high accuracy and reliability of diagnosis, ultrasound systems are likely to emerge as the most preferred urology imaging systems. With the presence of a large and ever-expanding patient pool, hospitals and diagnostic centers are expected to generate significant demand for urology imaging systems in the coming years. However, the demand for refurbished urology imaging tools is increasing owing to the high cost of new urology imaging tools.
Ultrasound systems to witness significant sales
Adoption of Fluoroscopy based systems to remain sluggish
Hospitals are expected to remain the leading end-users of urology imaging systems
Demand from Ambulatory surgical centers will also remain significant
How Growth will Unfold
The increasing number of procedures for urological diseases, renal treatment, urolithiasis, diagnostics and others in the hospitals is resulting in the hospitals as the significant marketplace for manufacturers of urological imaging systems in the current scenario. Moreover, rise in the number of independent imaging and diagnosis centers across regions is also likely to contribute to the growth urology imaging systems market.
Hospitals | Ambulatory Surgical Centers | Diagnosis Centers | Clinics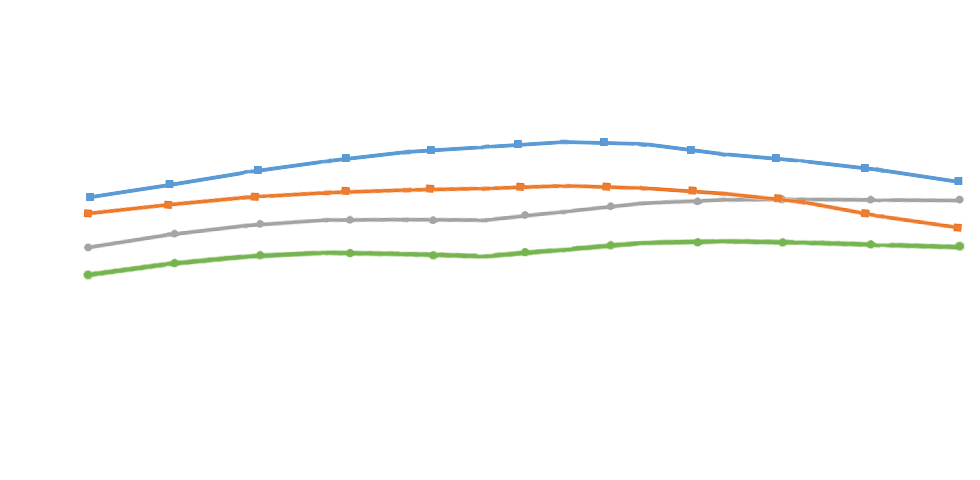 * This data is only a representation. Actual data may vary and will be available in report.
Click Here To Know How The Growth Will Unfold
Custom Market Research Services
FMI offers custom market research services that help clients to get information on their business scenario required where syndicated solutions are not enough.
Overview
Urology Imaging Systems Market: Global Industry Analysis 2013–2017 and Opportunity Assessment 2018–2028
A recent market study published by FMI "Urology Imaging Systems Market: Global Industry Analysis 2013–2017 and Opportunity Assessment 2018–2028" comprises a comprehensive assessment of the key market dynamics. The report provides detailed information about the current and future growth prospects of the Urology Imaging Systems market in the most comprehensive way for the better understanding of readers.
Urology Imaging Systems Market Taxonomy
The global Urology Imaging Systems market is segmented in detail to cover every aspect of the market and present a complete market intelligence approach in front of the reader.
By Product Type
Ultrasound Systems
Fluoroscopy Based Systems
By End User
Hospitals
Ambulatory Surgical Centers
Diagnosis Centers
Clinics
By Region
North America
Latin America
Europe
South Asia
East Asia
Oceania
Middle East and Africa
How the research was conducted?
Primary Research
C - Level Executives
Marketing Directors
Sales Heads
Portfolio Managers
Purchasing Managers
Medical Officers
Device Development Heads
Strategy Advisors
R&D Managers
Product Manufacturers
Distributors
Component Suppliers / OEMs
Hospital Purchasing Departments
Physicians / Nursing Managers
Industry Experts
Current Market Dynamics and Challenges
Market Characteristics
Market Performance and Growth Quadrants
Competition Structure and Market Structure
Strategic Growth Initiatives
Product Adoption, Installed Base, Replacement Cycles, Refurbishment
Regulatory Landscape
Products in Pipeline and Clinical Development
Near-term and Long-term Market Growth Prospects
Market Segment Splits and Authenticity
Opinions on Market Projections and Validity of Assumptions
Secondary Research
Industry Magazines
Factiva
Company Press Releases
Annual Reports and Investor Presentations
Peer-reviewed Journals
Government Websites and Publications
Trade Websites
Clinical Trial Registries
Country-specific Regulatory Authorities
World Bank, WHO, IMF, OECD
Primary Interview Splits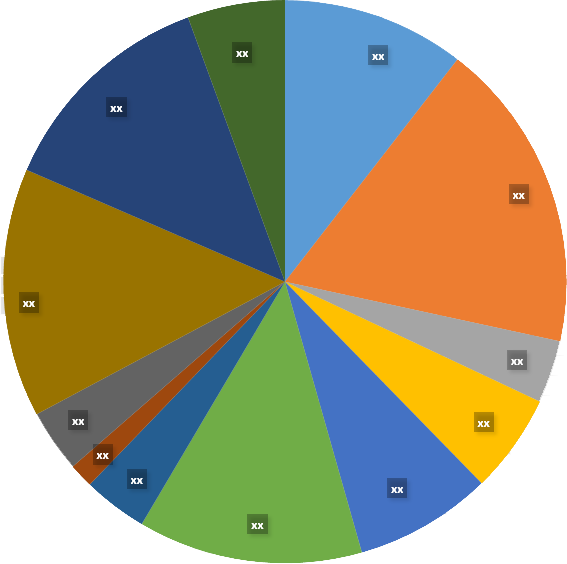 To Learn More About our Comprehensive Perspective on Urology Imaging Systems Market,
Get in touch
COVID -19 : Impact Analysis
Request the coronavirus impact analysis across industries and markets
Request Covid -19 Impact
CASE STUDIES
See how our work makes an impact.
At FMI, we design strategies that are adaptive, impactful, and implementable.