Dairy Herd Management Services Market to Gain Pace on Account of Rising Demand for Dairy Products
The increasing demand for products derived from dairy producing animals and rising population of dairy herd are driving this market. Also, the rising incidence of diseases in animals is aiding in the growth of this market. However, factors such as unethical conduct with respect to animals may impact the market of dairy herd management services negatively. Increasing demand for milk and milk products such as cream, butter, and cheese is anticipated to boost the market over the forecast period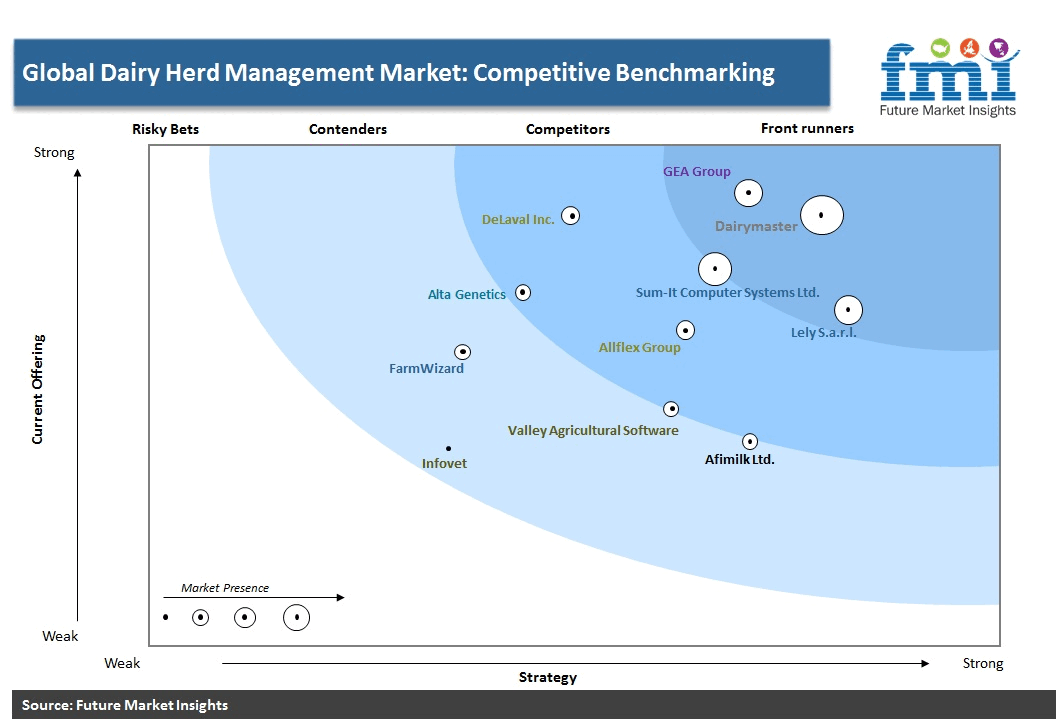 Government Initiatives in the Field of Dairy Herd Management Services to Offer Major Growth Opportunities in Developing Nations
Regionally, the global dairy herd management services market covers North America, Latin America, Europe, East Asia, South Asia, Oceania and the Middle East and Asia. Among these regions, Europe currently leads the market in terms of market share. Growing contribution of dairy industry, the rising number of dairy cows and increasing dairy exports in developed countries due to increasing consumption of dairy products are bolstering growth in Europe and Asia Pacific.
Increasing per capita income, growing population and government initiatives for the development of dairy farming industry is a major contributor towards the growth of this market.
Rising Awareness among Consumers will Stoke Growth Opportunities
Rising awareness among consumers will drive dairy herd management services market. In addition to this, the market will benefit from their increasing disposable incomes and consequent willingness to spend on organic food. In developed markets, sales are likely to remain high, aided by the presence of high awareness among consumers. Also, their purchasing power is comparatively high, which will support the growth of the market.
How Growth will Unfold
Increasing demand for milk and milk products such as cream, butter, and cheese is anticipated to boost the market over the forecast period. However, the market dynamics are compromised due to the recent coronavirus outbreak. Amidst this unforeseen chain of incidents that commenced with the outbreak following the implementation of lockdown and various preventive measures, the dairy herd management services market is facing tough days.
Furthermore, consumers are unlikely to exhibit demand as expected during this period due to restricted mobility and scare regarding the spread of the disease. This could result in restrained growth of the market in the near future.
DAIRY HERD MANAGEMENT SERVICES MARKET TAXONOMY
The global Dairy herd management market is segmented in detail to cover every aspect of the market and present complete market intelligence to readers.
Product Type
Automated Dairy Management Systems
Milk Management Systems
Reproductive Health Management Systems
Feeding/Nutrition Management Systems
Cattle Management Systems
Herd Disease Management Systems
Standalone Software
On-premise Software
Web-based/Cloud-based Software
Application
Milk Harvesting
Feeding
Breeding
Cow Comfort and Heat Stress Management
Calf Management
Health Management
Other Applications (Genetic Management, Cattle Sorting, Weighing, and Data Analysis)
End User
Small-scale Dairy Farms
Large-scale Dairy Farms
Cooperative Dairy Farms
Region
North America
Latin America
Europe
East Asia
South Asia
Oceania
MEA
Need specific information?