Transmission Fluid Additives Continue to Lead the Way
Transmission fluid additives have been maintaining a leading share in the driveline additives market, a trend that will accelerate through 2029. New technology developments such as dual-clutch transmission (DCT) call for powertrain fluids with better fuel efficiency, and thus, manufacturers are widening their focus on transmission fluid additives. Moreover, increasing demand for high-performance fuels are further compelling OEMs to retool every facet of their approach, which is again boosting the adoption of transmission fluid additives.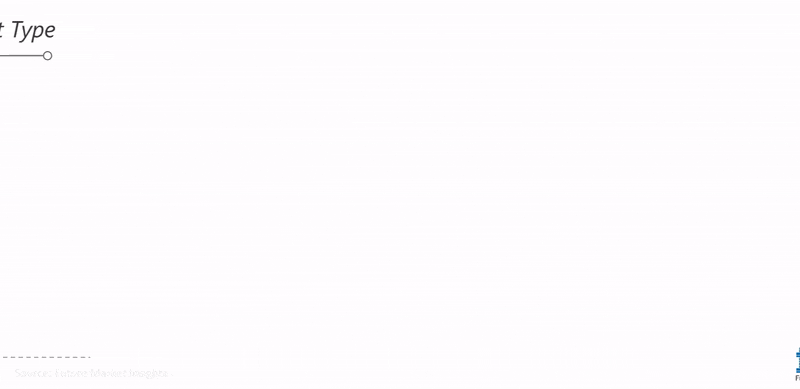 APEJ's High Market Share Remains Intact Through 2029
Uptight CO2 regulations in a majority of countries would be critical in shaping the driveline additives market, in both, developed and developing regions. Asia Pacific (excluding Japan), capturing over a quarter of overall market share, continues to offer opportunities for growth and disruption.
Moreover, driveline additives market activity in North America and Europe is also strong, with tech-intense locations such as the U.S. and Germany playing an instrumental role in pushing the revenue pool of these developed regional markets.
Dual Clutch Transmission (DCT) - Tipping Point in Market Landscape
Dual clutch transmission (DCT) improves power, efficiency, and assures smooth transmission with low carbon emissions and superior fuel efficacy. This novel technology is likely to help reduce the fuel consumption of vehicles by 25-30%, thereby curbing environmental deterioration.
DCT runs on advanced transmission, which requires specially formulated additives to attain its full potential. Market players must focus on leveraging this opportunity to manufacture specialized driveline additives based on advanced technologies, and formulate superior quality lubricants complying with DCT specifications.
How Growth will Unfold
The driveline additives market will witness maximum revenue development from passenger and commercial vehicles, with both accounting for a collective share of nearly 90% of total market value. This revenue growth is a result of upsurge in the on-road vehicle fleet as well as private vehicle ownership, especially in developing regions.
Manufacturers targeting both these vehicle types will be better placed to retain customers through better services and products, and, as such, would be rewarded with bigger margins in the global driveline additives market.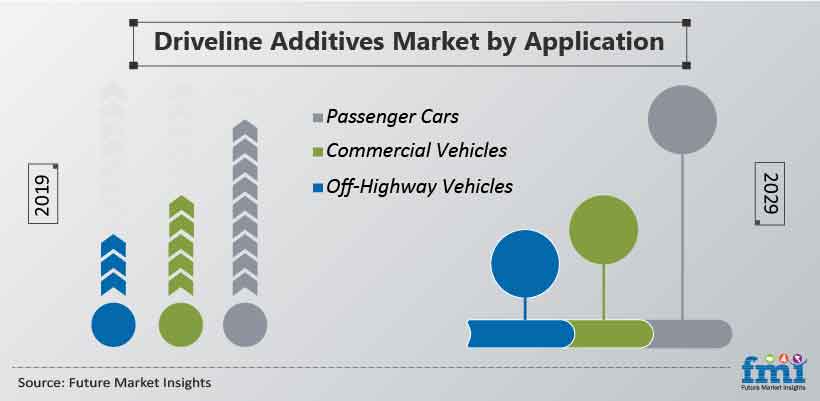 FREQUENTLY ASKED QUESTION ABOUT DRIVELINE ADDITIVES MARKET
How will the driveline additives market fare in the future?
The global market is estimated to grow at a significant rate, owing to increasing application of driveline additives in end-use industries such as automotive, mining, agriculture, and construction. Rising consumer inclination towards enhancing the fuel efficiency of vehicles is further estimated to drive market growth.
Will volatile raw material prices affect the future trajectory of the driveline additives market?
Yes, the prices of driveline additives have increased substantially over the last couple of years, due to volatility in the supply of raw materials, along with the general impact of higher crude oil prices, which is expected to affect the growth of the market in the foreseeable future.
Which product type holds potential growth opportunities for market players?
The transmission fluid type of driveline additives is expected to provide sustainable opportunities for key players in the global market. Growing demand for increased fuel efficiency from OEMs, along with rising adoption of innovative technologies such as dual clutch technology (DCT), is poised to drive the demand for transmission fluid additives over the forecast period.
What is the degree of competition in the driveline additives market?
The driveline additives market shows a highly competitive structure, with the presence of a large number of regional and local market players. Key market players such as The Lubrizol Corporation, BASF SE, and Chevron Oronite Company, LLC account for a major market share in the global driveline additives market.
Which region will lead the global sales of driveline additives?
APEJ remains at the forefront of the global driveline additives market, with significant market potential in the growing markets of China and India. China is dominating the market, owing to rapid industrialization and the growing automotive industry. Also, stringent government regulations pertaining to volatile organic content (VOC) emissions from automobiles in the region are projected to fuel market growth in APEJ.
DRIVELINE ADDITIVES MARKET TAXONOMY
Product Type
Transmission Fluid Additives
Gear Oil Additives
Application
Passenger Cars
Commercial Vehicles
Off-highway Vehicles
Region
North America
Latin America
Western Europe
Eastern Europe
APEJ
Japan
MEA
Need specific information?