Synthetic Quartz Crystal Accounts for Over 80% Share
Preferred for their excellent electrical conductivity, synthetic quartz crystal continue to account for major share of manufacturers' bottom lines. In addition, synthetic quartz crystal is rapidly replacing synthetic quartz glass owing to its greater tolerance to extreme pressure and temperature over the latter.
While both synthetic quartz crystal and synthetic quartz glass are integrated in many electronics & electrical products for conductivity and insulation purposes, demand growth of the former will remain on upward trajectory.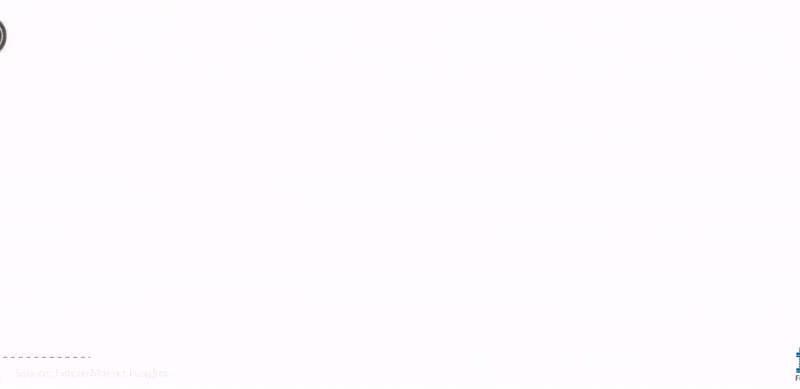 High Growth Potential of East Asia Intact
On the back of strong presence of the electronics and automotive industries in countries – China, and South Korea, East Asia is leading the pack in the synthetic quartz market. Accounting for over a third revenue share, the regional market will cross US$ 50 Mn mark during the latter half of forecast period. On the other hand, the market in North America and Europe is also offering lucrative growth prospects, with both collectively holding nearly 45% market share. Furthermore, the US, China, and Japan spearheading the global semiconductor industry, which is again attracting significant investment from stakeholders.
Solar PV Panels Emerging as Key Application Area
Rising demand for electricity in tandem with exhaustion of existing energy sources have accented the need for renewable sources of energy such as solar energy. Globally, the adoption of solar panels is on a steady rise, attributed to increasing power/ electricity consumption in urban and semi-urban areas. Further, notable upsurge in government-funded solar energy projects, especially in China, and India, are expected to work in favor of the synthetic quartz market
How Growth will Unfold
The electronics & electrical industry continues to remain the key revenue generator for synthetic quartz manufacturers. In 2019, synthetic quartz worth over US$ 65 Mn were used in the end-use industry, especially in consumer electronics such as, watches, clocks, GPS, and lasers.
While the electronics & electrical sector holds nearly 4/5th of total sales, use of synthetic quartz in engine control, advanced safety vehicle (ASV), and other electronic applications in the automotive sector is also contributing significantly to the market reven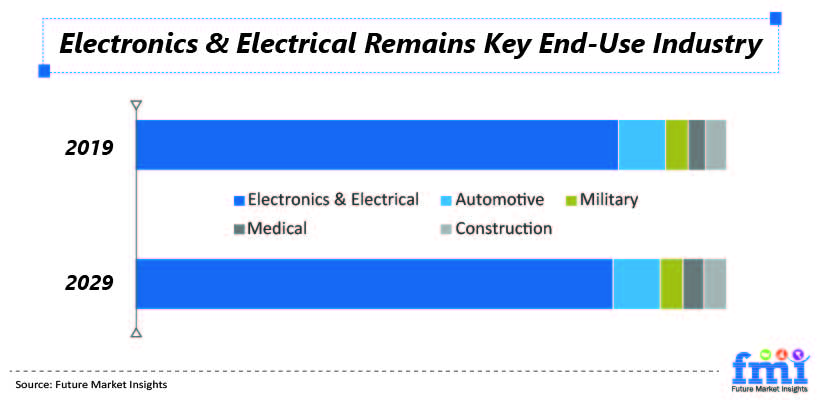 SYNTHETIC QUARTZ MARKET - KEY RESEARCH FINDINGS
The synthetic quartz market accounted for revenues worth US$ 82.7 Mn in 2019.
Projected to register a CAGR of 6.1% during the forecast period (2019-2029), the synthetic quartz market will remain driven by the ubiquity of smartphones and increased demand for cutting-edge electronics.
Accounting for 85% revenue share, synthetic quartz crystals continue to witness higher demand than their glass counterpart.
Electronics & electrical products mainstay for synthetic quarts, while application in military sector closes in.
East Asia remains at forefront and holds major share of the global market value.

China and Japan continue to lead the global product of synthetic quartz crystal.

North America and Europe are neck-and-neck for strong position in the global market.
KEY FACTORS INFLUENCING SYNTHETIC QUARTZ MARKET
Increasing Application Scope in Electronics Industry
Global sales of synthetic quartz is expected remain strong going forward, primarily driven by electronics and automotive industries. Robust advancements in technologies, increased consumer spending, high usage of mobile phones, and need for high performance electronic equipment are anticipated to propel sales of synthetic quartz. Moreover, the semiconductor industry places the most stringent requirements on quartz purity, creating positive impact on the demand for synthetic quartz.
Rise of Connected and Autonomous Vehicles
In a bid to reduce carbon emissions, the automotive industry is undergoing significant changes – leading to rise of electric, connected, and autonomous vehicles. This has further resulted in increased demand for in-car audiovisual equipment and infotainment systems along with advanced car navigation, driving control, and safety controls systems. Significant changes in the industry are thus weighing on a same scale as growing demand for synthetic quartz.
Replacement of Natural Quartz
Over the past, natural quartz had gained significant prominence in developing electronics. However, it required special orientation, cutting, grading, and sizing to develop a quartz wafer, unlike synthetic quartz that offers crystal uniformity, convenience and cost advantages. Today, synthetic quartz is increasingly used in commercial and military navigation system, aerospace hardware, and a large number of consumer electronics.
SYNTHETIC QUARTZ MARKET STRUCTURE ANALYSIS
The synthetic quartz market shows a high level of consolidation
A few number of key players including Kyocera, Asahi Glass Company, Hereaus (Shin-Etsu), and Murata Manufacturing are dominating the landscape.
An embrace of R&D activities and strategic collaborations remains a key focus area to enhance product expertise and widen the scope of application.
Base Year -2018
Forecast Period -2019-2029
Market Value in 2019 - US$ 83 Bn
CAGR over 2019-2029 - 6.1%
Segments Covered - Product, End Use
Growth Drivers -

East Asia & South Asia

Increased demand for advanced consumer electronics
High production in China and Japan

North America & Europe

Significant development in automotive industry
U.S. (major importer)
Canada (major supplier of lascas)

Latin America & MEA

Brazil (major supplier of lascas)
Convenience and cost advantages

Key Companies Covered - TXC Corporation, Kyocera Corporation, Seiko Epson, Daishinku Corp. – KDS, Taihan Fiberoptics, Yuzhnouralsk Plant Kristall, Impex HighTech, Coorstek, Heraeus Group, Hubei Feilihua Quartz Glass Co., Ltd. , AGC Inc., Murata Manufacturing, and Nihon Dempa Kogyo
SYNTHETIC QUARTZ MARKET TAXONOMY
Product
Synthetic Quartz Crystal
Synthetic Quartz Glass
End-Use
Electrical & Electronics
Automotive
Medical
Military
Construction
Others
Region
North America
Latin America
Europe
South Asia
East Asia
Oceania
MEA
Need specific information?