RFID Printers Emerging Lucrative in Market
Barcode printers continue to account for higher demand as compared to other thermal printers such as point-of-sale (POS) printers and kiosk & ticket printers which hold relatively lesser market share. As about 2/5th of total sales of thermal printing solutions is accounted by barcode printers, keep a constant eye on this category.
Considering the rising inclination towards data capture technologies and automatic identification to boost productivity, Radio-frequency identification (RFID) printers are also seeing an increasing share in market players' bottom lines. Further, RFID printers will outpace kiosk & ticket printers in terms of value towards the end of the projection period.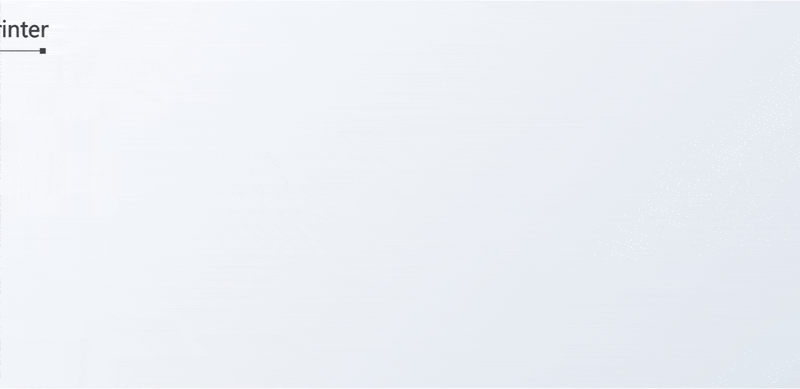 APAC Leading, with High Demand from Retail and E-commerce
On the back of burgeoning retail and e-commerce ecosystem in the region, Asia Pacific (APAC) will continue to lead the pack in the global thermal printing during 2019-2029. Presence of established manufacturers including Brother Industries Ltd., and Toshiba Tec Corporation, again works in the favor of the market growth in APAC. Japan, China, and India are the key countries supporting the regional market growth owing to large-scale adoption of industrial automation. Moreover, easy availability of cheap labor and raw materials is fetching noteworthy investments from stakeholders.
Adding Portable Thermal Printers in Pipeline
In order to gain an edge over their counterparts, market players must focus on expanding mobile and portable thermal printing iterations. As demands such as media flexibility, high print quality output, durability, and low-maintenance requirement, top the list of industrial runners globally, developing thermal printer with portability feature will surely be a win-win situation. Furthermore, integrating thermal printing solutions with enhanced user interface, and advanced wireless security aspects will also be a key differentiating strategy.
How Growth will Unfold
Market players will reap maximum profits through the retail & wholesale industry owing to fast-paced adoption of barcodes, POS, and card printers to provide transaction receipts and track orders using thermally-printed barcode labels. While the retail & wholesale industry continues to capture about a third revenue share of the global market, prominent players are exploring untapped sales potential and opportunities in other industrial areas such as transportation & logistics and travel, entertainment, and hospitality.
FREQUENTLY ASKED QUESTIONS ABOUT THERMAL PRINTING MARKET
What will be the global market value of thermal printing technology by the end of 2029?
By the end of 2029, the global thermal printing market will represent revenues worth US$ 20 Bn. The growth is significantly attributed to strong distribution networks of manufacturers, rapid industrialization of emerging regional economies, and expansion of the retail industry.
Which technological development is influencing the demand for thermal printers?
Introduction of smart printing technologies is augmenting the demand growth of thermal printers. These printers provide spot billing with instant invoice generation and real-time verification solutions to end-use applications.
Which printer is gaining significant traction in thermal printing market?
Barcode printers hold a leading share of the thermal printing market due to high speed, high-performance delivery, and cost-effective attribute. Thermal barcode printers are witnessing high demand from businesses to label and track the products to be shipped.
Which would be the key beneficiaries of accelerating thermal printer sales?
Retail and wholesale industry is reaping immense benefits from the going demand for thermal printers. Moreover, the demand for the printer is also expected to thrive in the travel, entertainment, and hospitality industries over the forecast period (2019 – 2029).
Which region is at the forefront of demand for thermal printers?
Asia Pacific excluding Japan is poised to be the leading thermal printing market over the next decade. In terms of technological adaptability and market size, mainly China and India are likely to lead the market through 2029. The Middle East and Africa's thermal printing market will also emerge lucrative due to the presence of retailers providing barcode and RFID printers to several other industries.
THERMAL PRINTING MARKET TAXONOMY
The global thermal printing market is segmented in detail to cover every aspect of the market and present a complete market intelligence approach to readers.
Printer
Barcode Printers
POS Printers
Kiosk & Ticket Printers
RFID Printers
Card Printers
Format
Industrial
Desktop
Mobile
Vertical
Retail & Wholesale
Transportation & Logistics
Healthcare
Travel, Entertainment, and Hospitality
Manufacturing
Government
Others
Region
North America
Latin America
Western Europe
Eastern Europe
Asia Pacific Excluding Japan
Japan
Middle East & Africa
Need specific information?