Animal Feed Additives Market to Remain Steady with CAGR of Slightly Above 2%
The increasing disposable income, increase in number of patients suffering from zoonotic and food-borne diseases, surge in demand for phytolases, probiotics supplements, and increased inclination towards consuming frozen products are some of the major factors influencing the growth for animal feed additives market.
Furthermore, the demand for fishmeal is projected to increase as a result of expansion of aquaculture sector because consumers are moving towards supplements with higher proteins in diet.
Key Highlights
Requirement for environmental friendly animal production drives growth of animal feed additives market.
The overall performance can be increased by improving fertility and health of the animals. This requirement has raised the expenditure to 70% on animal feed in the overall animal production.
The widespread acceptance of antibiotics in animal feeds is seen as a rising trend in animal feed additive market.
Countries such as Brazil and China are taking significant steps towards a more prudent use of antibiotics. Companies are seeking zootechnical additives registrations, as they are granted for exclusive products with significant beneficial effects on animal performance.
The global animal feed additives market is expected to rise at a CAGR of 2.2% between 2019 and 2029, reaching US$ US$ 18,144 Mn by the end of 2029.
Regionally North America emerged dominant in the global animal feed additives market. APEJ and MEA are likely to remain lucrative markets for animal feed additives through the course of the forecast period.
Key Factor(s) Influencing the Animal Feed Additives Market:
Increasing Concerns over Meat Quality: Livestock animals are frequently affected by a number of diseases such as swine flu, avian flu, foot and mouth infections, etc. As a consequence, the meat obtained from these animals have the potential to infect human beings as well. To avoid this, the demand for essential animal feed additives has been burgeoning and shall continue to grow in the future.
Enhanced Health Benefits for Animals: Animal feed additives provide benefits such as enhanced feed digestion, improved weight and protection from a host of infectious diseases. These benefits indirectly contribute to improved outcomes such as enhanced quality of meat, eggs and dairy products. This is augmenting the demand for animal feed additives.
COVID-19's Impact on the Animal Feed Additives Market:
The COVID-19 pandemic has significantly impacted the animal feed additives market. The global animal feed industry has been affected due to closure of restaurants attributed to stringent nationwide lockdowns across the globe. Moreover, the outbreak has prompted consumers to shift to a plant-based diet, leading to a fall in meat consumption.
Countries such as Romania have prohibited exports of essential animal feed grains such as soybeans, maize and barley to non-European Union countries amid fears of the virus spreading exponentially. This downturn in the animal feed market has generated a plunge in the market for feed additives. As the world is headed towards a massive economic recession, the animal feed additives market shall register a significant downsizing of its operations. Key manufacturers must therefore ensure minimal supply-chain disruptions and device mechanisms to compensate employees in the post-pandemic period.
Report Scope
Report Metric

Details

Base Year

2014-2018

Forecast Period

2019-2029

Anticipated Animal Feed Additives Market Value in 2029

US$ 18,144 Mn

Regions Covered

North America, Latin America, Europe, APEJ, Japan, and MEA

Key Companies

Evonik, BASF DSM, Adisseo, DowDuPont, ADM, Nutreco, Cargill, Biomin, Alltech,  Kemin Industries, Addcon and Bio Agri Mix.

Growth Drivers

Need for environmental friendly animal production.
Consciousness of a healthy diet to improve meat and egg quality. 
Rising Demand for Environmental Friendly Animal Production
Livestock animals are often struck with diseases such as bird flu, swine flu, mouth and foot infections which has raised the concerns related to safety and the quality of meat products. This has led to the utilization of specialty additives. However, increasing demand of grains such as barley, maize and wheat from other commercial foods is anticipated to hinder the growth of the market. Rise in advanced technologies coupled with consistent enhancements in in the final production on the basis of type of feed and fluctuating regulatory trends are boosting the market.
Increase in Consumption of Meat Products Fuels Demand in North America
Due to high meat consumption, North America exhibits a considerably high demand for quality meat. Thus, in order to derive high quality meat, add-on nutrition feed additives are fed to animals so that they have good digestion to build on more muscle and weight. This is important to increase the yield and productivity of animals. This subsequently boosts the market for animal feed additives. A key point to consider here is that beef consumption in the US has exhibited a steady rise since 1970 to 2018. Currently, meat and poultry consumption in the US is more than 100 Billion pound every year. The nation therefore has emerged as one of the key consumers of animal feed additives. In addition to this, the rising meat consumption has bolstered the use of animal feed additives across various livestock segments such as poultry, ruminants, aquatic and swine.
Consciousness for Diets Paving Way for Growth
For improving growth, maintenance, and milk production of livestock, vitamins and minerals are considered crucial in the diets of cattle, goats and sheep. The naturally grazed food of these animals does not always contain a vital balance of these nutrients. Seemingly, the deficiency of certain vitamins can lower the life expectancy of animals and their productivity due to issues such as bone deformities.
In poultry, vitamin animal feed additives can help to provide proper nutrition needed to counter the stress of being raised in demanding condition. Making right kind of vitamins available according to species and their nutritional requirements can lead to improved meat or egg quality, extended shelf life and translate to better availability of essential nutrients for human consumption.
Poultry segment will remain dominant
Cattle segment likely to show a higher CAGR.
Amino acids account for the leading market share
Demand for antioxidants to rise in future
How Growth will Unfold
The growing population worldwide, particularly in the Asia-Pacific, will create tremendous demand for animal food and bring with it significant challenges to sustain food quality and production over the coming decades. Constant rise in the consumption of packaged meat and the emergence of key trends like ready-to-eat meals will pertinently lead to the implementation of stringent quality control measure
Growth in consumption of milk and meat products across the globe to gain proteins and various nutrients is anticipated to boost the market. Food additives are consistent component of the increasing meat production industry across the globe. These food additives are known to be the catalysts that assist in various activities such as improving the rate of weight gain in animals, the intake of vitamins, prevention of disease, conservation and digestion which result in improved quality of meat production. Due to such factors, the demand for animal feed additives market is anticipated to considerably rise. The demand for feed additives sourced from plant is likely to remain exceptionally high through the forecast period.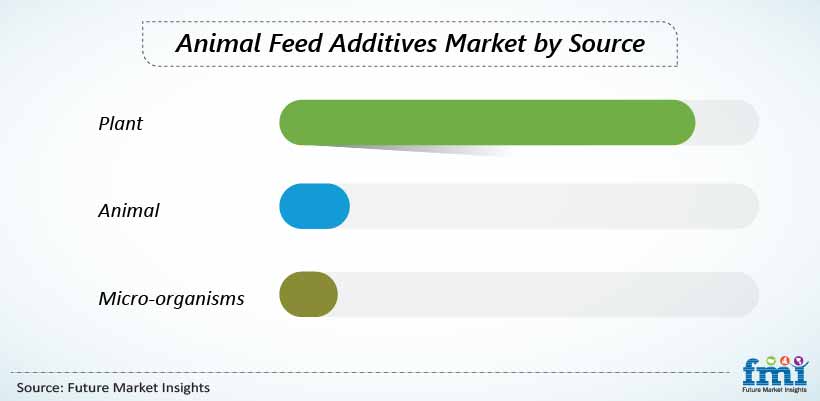 * This data is only a representation. Actual data may vary and will be available in report.
Click Here To Know How The Growth Will Unfold
Custom Market Research Services
FMI offers custom market research services that help clients to get information on their business scenario required where syndicated solutions are not enough.
Overview
Animal Feed Additives Market: Forecast, Trend, Analysis & Competition Track - Global Review 2020 to 2026
The report on the global animal feed additives market is intended to offer global industry assessment for 2015-2019 and 2020-2026. In this study, Future Market Insights (FMI) covers some of the chief factors that are expected to impact the demand and supply of over the next couple of years. It includes detailed review of growth drivers, challenges, opportunities, and prevailing trends in the market. It therefore covers crucial information intended to help readers get a comprehensive overview of animal feed additives market.
Animal Feed Additives Market Taxonomy
The report segments the global animal feed additives market in detail to present an executive-level blueprint to the reader
Additive Type
Antibiotics
Vitamins
Antioxidants
Amino Acids
Feed Enzymes
Feed Additives
Minerals
Livestock
Ruminants
Poultry
Swine
Aquatic
Source
Plant
Animal
Micro-organisms
Region
North America
Latin America
Europe
Asia Pacific Excluding Japan
Japan
Oceania
MEA
How the research was conducted?
Primary Research
C - Level Executives
Marketing Directors
Sales Heads
Production Managers
Distributors Heads
Sales Executives
Product Manufacturers
Distributors
Traders
Industry Experts
End Users
Current Market Dynamics and Challenges
Market Characteristics
Market Performance and Growth Quadrants
Competition Structure and Market Structure
Strategic Growth Initiatives
Near-term and Long-term Market Growth Prospects
Market Segment Splits and Authenticity
Opinions on Market Projections and Validity Of Assumptions
Secondary Research
Industry Publications

Industrial Week
Industrial Product Review
Industrial Magazine

Industry Associations

Dieticians Association
Food and Agriculture Organization

Company Press Releases
Annual Reports and Investor Presentations
Research Papers
Government Websites and Publications
Trade Websites
Primary Interview Splits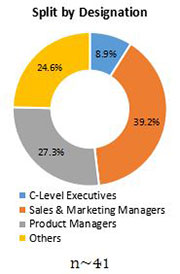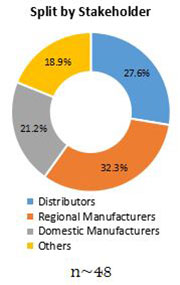 To Learn More About our Comprehensive Perspective on Animal Feed Additives Market,
Get in touch
COVID -19 : Impact Analysis
Request the coronavirus impact analysis across industries and markets
Request Covid -19 Impact
CASE STUDIES
See how our work makes an impact.
At FMI, we design strategies that are adaptive, impactful, and implementable.