Animal Hospitals Remain Leading End User
Increase in awareness regarding zoonotic diseases and their treatment, along with surge in routine screening of animals, continues to uphold market position of animal hospitals as a key end user. Although hospitals would continue to account for a major market share, there are strong indications that animal clinics will exhibit a higher rate of growth in demand for animal artificial insemination. Major market players are planning huge investments in animal clinics, which would strengthen their market grip.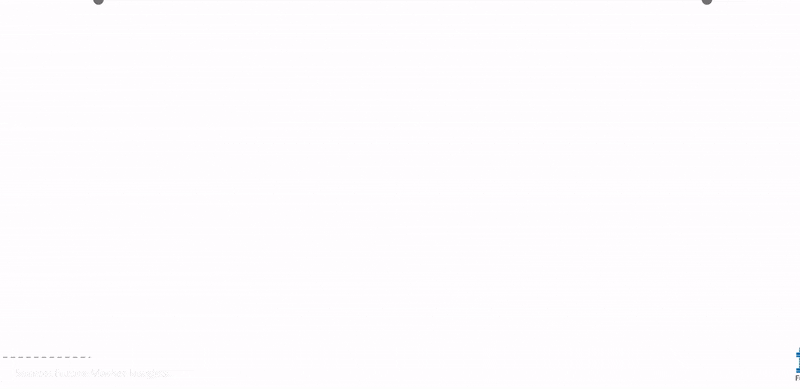 Manufacturers Focus on Asian Markets for Significant Value Creation
Increasing awareness regarding food security and zoonotic diseases has been working in favor of the healthcare industry. This trend is observed to be more prominent in East Asia, which holds a major market share of the global animal artificial insemination landscape. Market participants are also tapping opportunities in South Asia and North America. The former is emerging as a lucrative revenue pocket, especially driven by favorable government initiatives and policies framework.
Market Players Benefit Maximum from Sales of Reagent Media
Key market players continue to gain significant profits through sales of reagent media in the animal artificial insemination market. This segment continues to be the key revenue generator for major players in regional and international markets.
Leading players are focusing on consolidation and acquisitions to create a strong regional distribution presence in form of direct sales force and local artificial insemination product manufacturing facilities. Rapid developments in the pet insurance landscape and entry of third-party players are boosting the revenue growth of global market.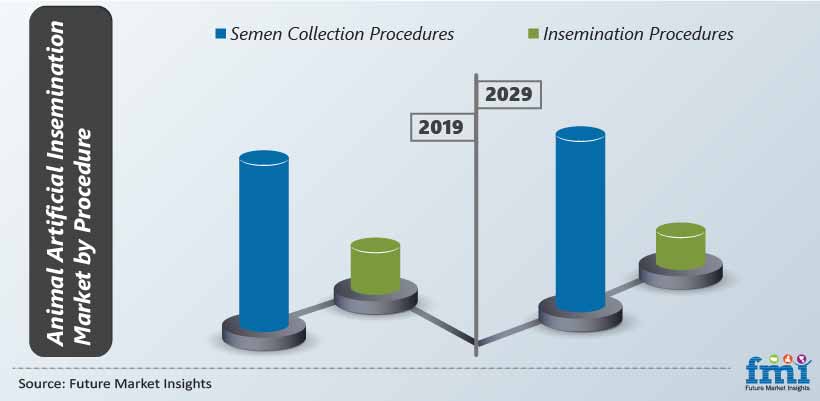 How Growth will Unfold
Semen collection procedures accounted for over 70% of total market revenues in 2019 owing to their wide application in a vast range of animal artificial insemination methodologies. Electro stimulation is especially forecast to experience significant adoption throughout the forecast period. On the other hand, insemination procedures are also gaining momentum in the animal artificial insemination market.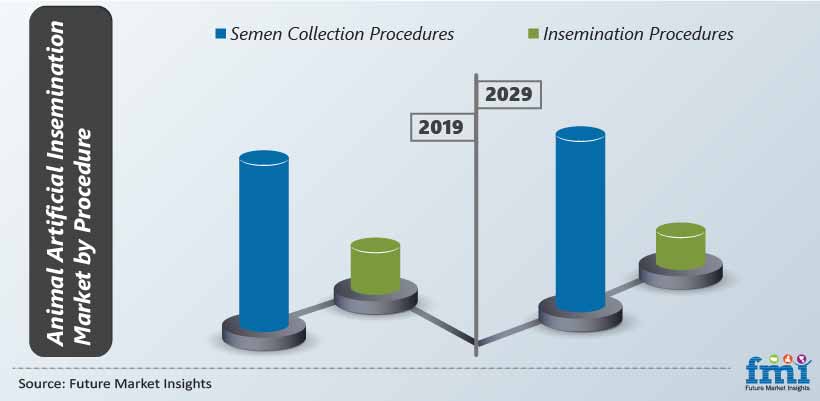 FREQUENTLY ASKED QUESTIONS ABOUT ANIMAL ARTIFICIAL INSEMINATION MARKET
Which region is expected to lead the global animal artificial insemination market?
East Asia is expected to dominate the global animal artificial insemination market and remains the most lucrative market in terms of revenue during the forecast period. Countries in Asia such as India and China, are expected to remain targeted geographies and provide numerous opportunities for regional and key players operating in the animal artificial insemination market.
Which product type segment is expected to be most attractive in the animal artificial insemination market?
Reagent media is expected to hold 1/4th of revenue share in the animal artificial insemination market owing to its extensive use during animal artificial insemination procedures for embryo transfer and semen cryopreservation.
Which end user segment is expected to dominate the animal artificial insemination market?
Animal hospitals in the end user segment represented significant market value share followed by animal clinics. Animal hospitals are expected to continue their dominance during the forecast period, owing to growing preference among pet owners and livestock farmers.
Who are the major players contributing to the growth of animal artificial insemination market?
Boehringer Ingelheim, Merck & Co. Inc., Zoetis Inc., and Elanco Animal Health are the key players operating in the animal artificial insemination market. Introduction of new products and effective marketing are the key strategies practised by major market players to enhance their product portfolio and market share.
How do complications that are associated with animal artificial insemination hamper market growth?
Chances of semen contamination or infectious disease transmission due to viral infections are the major risk factors expected to hamper the animal artificial insemination market growth. Also, intense selection of best parent for animal breeding through artificial insemination may reduce the genetic variation that is anticipated to limit market growth.
ANIMAL ARTIFICIAL INSEMINATION MARKET TAXONOMY
FMI's study on the animal artificial insemination market offers information divided into five important segments - product type, procedure type, animal type, end user, and region. This report offers comprehensive data and information about the important market dynamics and growth parameters associated with these categories.
Product
Insemination Equipment

Catheters
Micromanipulation Pipettes
Insemination Gun

Artificial Insemination Syringes
Insemination Sheaths
Artificial Insemination Applicator
Artificial Insemination Straws
Thawers
Accessories
Artificial Insemination Kits
Reagent Media

Bovine Media
Equine Media
IVF Media

Others
Procedure
Semen Collection Procedures

Artificial Vagina
Electrostimulation

Insemination Procedures

Recto Vaginal
Spectrum
Vaginal
Animal Type
Canine
Feline
Swine
Bovine
Equine
Ruminant
End User
Animal Hospitals
Animal Clinics
Animal Breeding Centers
Others
Region
North America
Latin America
Europe
East Asia
South Asia
Oceania
Middle East and Africa (MEA)
Need specific information?