Global Fruit Pomace Market Expected to Surpass US$ 4,155.6 Mn by 2027
The global fruit pomace market, which stands at US$ 3,028.7 Mn in 2019, is expected to reach US$ 4,155.6 Mn by the end of 2027. The aforementioned market figures hint towards steady growth. According to the report, the global fruit pomace market will rise at a CAGR of 4% between 2019 and 2027. The market is currently dominated by Eastern Europe. It is expected to remain the most attractive market for fruit pomace through the course of the forecast period. In terms of source, grape has emerged as the leading segment. The rising use of fruit pomace across diverse sectors such as animal feed, beverage processing, and dietary supplements is enabling growth in the overall market.
COVID -19 : Impact Analysis
Request the coronavirus impact analysis across industries and markets
Request Covid -19 Impact
FREQUENTLY ASKED QUESTIONS ABOUT fruit pomace market 
What drives the fruit pomace market?
The rising use of fruit pomace across diverse sectors such as animal feed, beverage processing, and dietary supplements is enabling growth in the overall market.
Which are factors restraining fruit pomace market?
Fruit pomace often incurs increased processing cost, thus most industries dispose it off as waste. This hampers the market to an extent.
Which region will lead the global sales of fruit pomace?
Future Market Insights predicts Eastern Europe to emerge as the leading market fort fruit pomace.
Which end use segment offers most lucrative growth opportunities?
Fruit pomace is used for application in diverse industries. For instance, it witnesses high demand in food and beverage processing and animal feed industries. It is also increasing used in biofuel production and dietary supplements segment.
Which trends support growth of the fruit pomace market?
The rising proclivity for consumption of organic products is a key trend supporting the expansion of the fruit pomace market.
Increasing Use of Fruit Pomace Makes Dietary Supplements a Key End-use Segment
Dietary supplement consumption has become remarkably popular in the last decade. The trend is likely to continue, considering the increasing demand for fiber rich dietary supplements. These supplements have proven to help in weight management. Dietary fibers present in these supplements aid digestion by reducing bloating, boosting immunity and helping in detoxification. Driven by these factors, several leading manufacturers are looking to incorporate organic and natural ingredients in their supplements. Because fruit pomace is rich in dietary fiber, it is introduced in various dietary supplements. Fruit pomace is often blended with other products to ascertain wholesome nutrition in dietary supplements.
North America Emerges as Lucrative Market for Fruit Pomace
Globally the consumption organic products is increasing and so is expenditure by consumers. In North America, the sales of certified organic products showed a significant jump in 2015, a trend which continued through 2019. The organic product consumption is still trending. If popular expert opinions hold true, the trend is unlikely to cease in the coming years. In addition to this, the rising awareness regarding health and wellness is likely to boost consumption of organic products in developing economies, subsequently paving the way for penetration of fruit pomace market.
* This data is only a representation. Actual data may vary and will be available in report.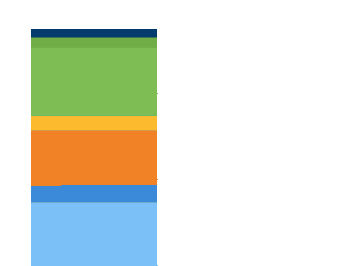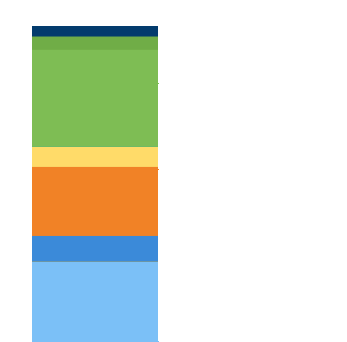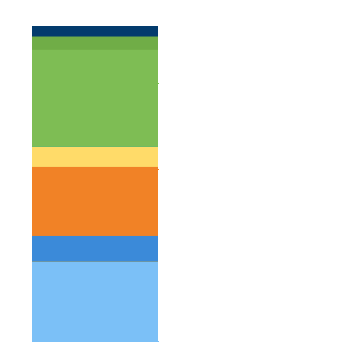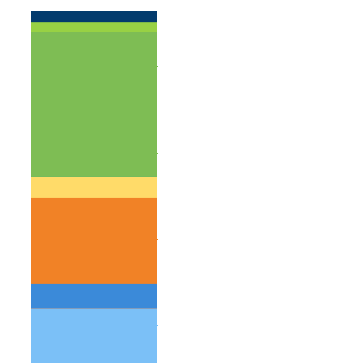 Fruit Pomace is Cost-effective for Food and Beverage Processors to Incorporate Nutrients
Consumer palates has evolved in the past few years and this has led to the requirement of healthy food and beverage options in the market. But along with healthy options, consumers are concerned about the price too. Thus, food manufacturers need to pay attention to the production cost so that they can set the price of products based on consumer appetite, while also ensuring sustainable production and profits. Fruit pomace is an ideal raw material in this scenario that has led food manufacturers to utilize fruit pomace in their products as a cost-effective addition. Fruit pomace is available at economical rates, since the fruit processing industry considers it as a by-product, and supplies the fruit pomace obtained after fruit processing at a very low price. This fruit pomace can then be added to food products to increase their nutritional value while also keeping production costs in check.
Grapes represented the largest segment.
Berries is expected to remain lucrative segment through forecast period.
Liquid/ Paste Segment represented largest market share
Pellets emerged as second-leading segment
Animal feed segment holds dominance
Dairy supplements will emerge as attractive end use segment
How Growth will Unfold
The rising population is bolstering the demand for food hence livestock products, especially in developing countries. To cater to this, the livestock population has to increase, which inevitably fuels the demand for their feed. Given the scenario, increase in global prices of feed ingredients such as wheat, fish meal, maize, and soya bean meal does not carry a good news for farmers. Alternatives for livestock are thus in high demand. Fruit pomace is a by-product obtained from fruit processing of apple, banana, berries, citrus, grape, mango, and other fruits. It is a cheap intermediate product that can be easily used as an ingredient for livestock feed. Dietary fibers and nutritional content fruit pomace make it an appealing alternative to popular livestock feed.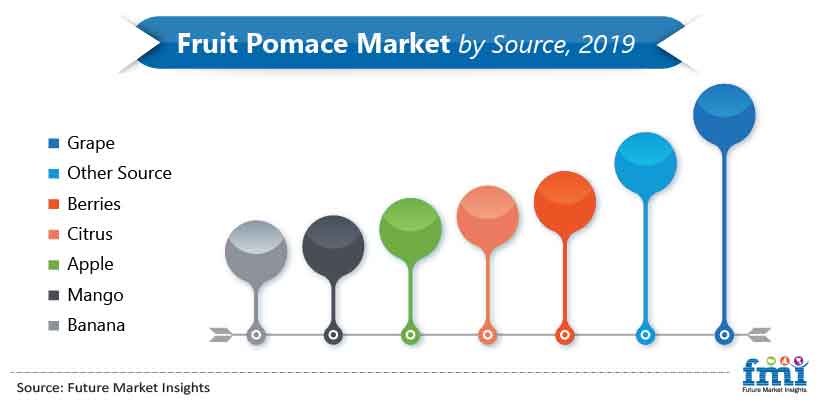 * This data is only a representation. Actual data may vary and will be available in report.
Click Here To Know How The Growth Will Unfold
Custom Market Research Services
FMI offers custom market research services that help clients to get information on their business scenario required where syndicated solutions are not enough.
Overview
Fruit Pomace Market: Forecast, Trend, Analysis & Competition Track - Global Review 2018 to 2027
The report on the global fruit pomace market is intended to offer global industry assessment for 2012-2018 and 2019-2027. In this study, Future Market Insights (FMI) covers some of the chief factors that are likely to impact the demand and supply of fruit pomace over the next couple of years. It includes detailed review of growth drivers, challenges, opportunities, and prevailing trends in the market. It therefore covers crucial information intended to help readers get a comprehensive overview of the fruit pomace market.
Fruit Pomace Market Taxonomy
The report segments the global fruit pomace market in detail to present an executive-level blueprint to the reader
Source
Apple
Citrus
Banana
Berries
Grape
Mango
Others
Form
Powder
Pellets
Liquid/ Paste
End use
Dairy Product
Beverage Processing
Food Processing
Edible Oils and Fat
Animal Feed
Biofuel Production
Cosmetic & Personal Care
Pectin Production
Dietary Supplements
Region
North America
Latin America
Western Europe
Eastern Europe
APAC
MEA
How the research was conducted?
Primary Research
C - Level Executives
Marketing Directors
Sales Heads
Production Managers
Distributors Heads
Sales Executives
Product Manufacturers
Distributors
Traders
Industry Experts
End Users
Current Market Dynamics and Challenges
Market Characteristics
Market Performance and Growth Quadrants
Competition Structure and Market Structure
Strategic Growth Initiatives
Near-term and Long-term Market Growth Prospects
Market Segment Splits and Authenticity
Opinions on Market Projections and Validity Of Assumptions
Secondary Research
Industry Publications

Industrial Week
Industrial Product Review
Industrial Magazine

Industry Associations

Dieticians Association
Food and Agriculture Organization

Company Press Releases
Annual Reports and Investor Presentations
Research Papers
Government Websites and Publications
Trade Websites
Primary Interview Splits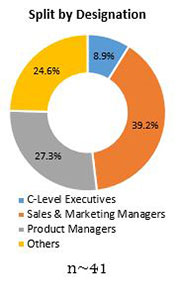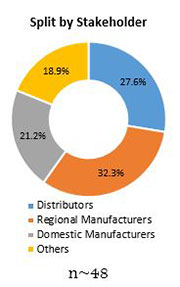 To Learn More About our Comprehensive Perspective on Fruit Pomace Market ,
Get in touch
Harish Tiwari
Global Head - Business Development
CASE STUDIES
See how our work makes an impact.
At FMI, we design strategies that are adaptive, impactful, and implementable.