Offset Printing to Outpace Digital Printing by 2026
Flexo printing technology, which currently accounts for nearly one-fourth of the total sales, continues to influence market growth strategies, owing to its fast-paced printing and low maintenance requirement. Digital label printing technology, on the other hand, also contributes significantly to stakeholders' bottom lines, and will hit the US$ 500 Mn mark in 2026. However, offset printing technology is observing a quantum leap in demand, which is anticipated to overhaul digital printing technology in terms of value during the latter half of the projection period.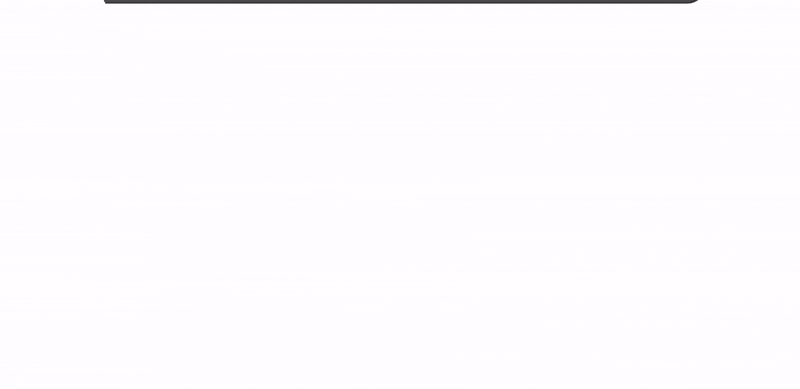 Manufacturers Eye APEJ for Bigger Margins
Asia Pacific excluding Japan (APEJ) continues to lead the global linerless labels market, capturing about 30% of the total demand. The region offers greater prospects owing to the flourishing food & beverage and logistics industries, with China and India representing noteworthy contribution to revenue. Strong presence of leading manufacturers and the growing pharmaceutical sector in the developed regional markets of North America and Western Europe are also driving stakeholders' attention.
Sustainable Packaging Formats to Shape Market Growth
The quest to curb industrial waste has been an ongoing economic and industrial concern among packaging manufacturers. While the stringency of regulatory frameworks continues to climb, market players should promptly move to sustainable packaging formats. As linerless labels do not include a liner layer on the back, they help reduce industrial waste disposal as well as downtime for manufacturing processes. Such eco-friendly and time-saving benefits are poised to augur well for the global linerless labels market in the near future.
How Growth will Unfold
Adoption of linerless labels by the retail industry across the globe accounts for over 30% revenue share, on grounds of the need to curb counterfeiting activities, worldwide. However, the demand from the food & beverage industry is likely to surpass that from the retail sector by 2024, and will accent revenue worth around US$ 800 Mn towards the end of forecast period. While these end-use industries continue to engage market players, growing applications such as inventory management and asset tracking in logistics are expected to offer new avenues of growth.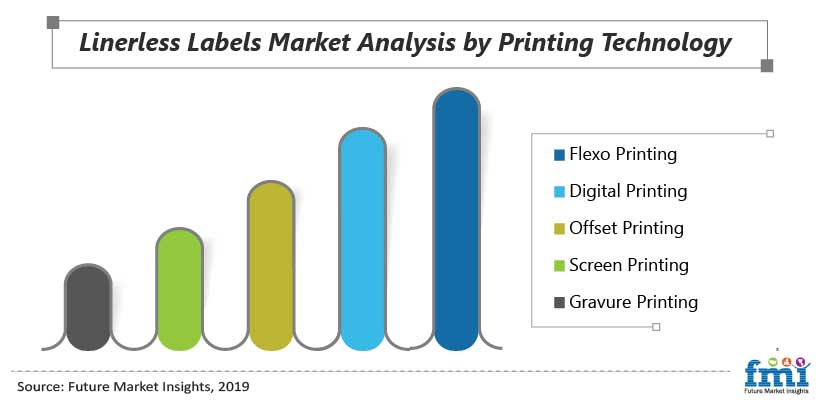 FREQUENTLY ASKED QUESTIONS ABOUT LINERLESS LABELS MARKET
What is the prediction for the linerless labels market?
The global linerless labels market is projected to witness remarkable growth in the next ten years, with its market value increasing from US$ 1.5 Bn in 2019 to US$ 2.5 Bn in 2029.
How will linerless labels be crucial in the future?
Prominent packaging manufacturers are adopting linerless labels over conventional labels to reduce industrial wastage and their carbon footprints. Additionally, high preference for sustainable packaging solutions across the globe is estimated to create massive demand for linerless labels in the foreseeable future.
Which end-use industries hold potential growth opportunities for manufacturers?
Demand for linerless labels is thoroughly dominated by food & beverage and retail industries. Consistent demand for linerless labels from these industries for enhancement of product packaging and to reduce the incidence of counterfeiting is providing gratifying opportunities to manufacturers of linerless labels to reinforce their market position.
How are printing technologies contributing to market growth?
Prominent packaging manufacturers are adopting various types of printing technologies such as digital, flexo, and offset printing, as these provide continuous printing patterns coupled with a faster printing process. The ability of these printing technologies to provide exceptional printing patterns without the threat of deterioration is considerably driving growth of the linerless labels market.
What is the degree of competition in the linerless labels market?
The global linerless labels market is fragmented. Leading players such as CCL Industries Inc, RR Donnelley & Sons Company, Zebra Technologies Corp, Multi-Color Corporation, Coveris, and SATO Holdings Corporation collectively hold 1/4 of the total revenue share.
Which region is estimated to lead the sales of linerless labels?
In terms of sales and market growth, Asia Pacific Excluding Japan (APEJ) is projected to remain at the forefront throughout the forecast period. The linerless labels market in this region is projected to register a steady CAGR of 6.6% during the forecast period.
LINERLESS LABELS MARKET TAXONOMY
The global linerless labels market is segmented in detail to cover every aspect of the market and present a complete market intelligence approach to readers.
By Product Type
Variable Imaged
Direct Thermal
By Printing Technology
Digital Printing
Flexo Printing
Offset Printing
Gravure Printing
Screen Printing
Others
By Adhesion
Permanent
Removable
Repositionable
By End-use Industry
Retail
Food & Beverages
Logistics
Pharmaceuticals
Others
By Region
North America
Latin America
Western Europe
Eastern Europe
Middle East & Africa
Asia Pacific excluding Japan
Japan
Need specific information?