Emphasis on Coastal Safety & Security Driving Sales of Marine Electronics
Marine electronics and communication & navigation systems have undergone a sea change over the past couple of decades. In light of the brisk increase in ocean trade and high investments in maritime defence sector, further resulting in a heap of challenges regarding coastal navigational safety and security, a steady stream of opportunities is likely to spring up for key manufacturers. Companies are focusing on R&D investments and product innovations for a competitive advantage.
Marine Electronics Market – Key Research Findings
Global marine electronics market size in 2018 – ~ US$ 5 Bn.
The marine electronics market is expected to grow at an approximate CAGR of 5% over 2019-2029.
Europe and SEA & others of APAC are expected to remain leading regional markets for marine electronics.

The growing concerns regarding safety & security, search & rescue, and aid to navigation and monitoring of marine transportation have increased the use of marine electronic devices, which is, in turn, boosting the growth of the marine electronics market in Europe.

Continuous launches of advanced marine electronics products, which include marine autopilots and multi-function navigation systems, are among factors that are expected to support the growth of the global marine electronics market during the forecast period.
SEA & others of APAC holds a high growth potential for the marine electronics market.

The marine electronics market in SEA and Others of APAC countries is expected to witness potential growth opportunities. Countries such as India, South Korea, and Malaysia, are witnessing high demand for coastal security devices and experiencing positive growth in ocean trade activities.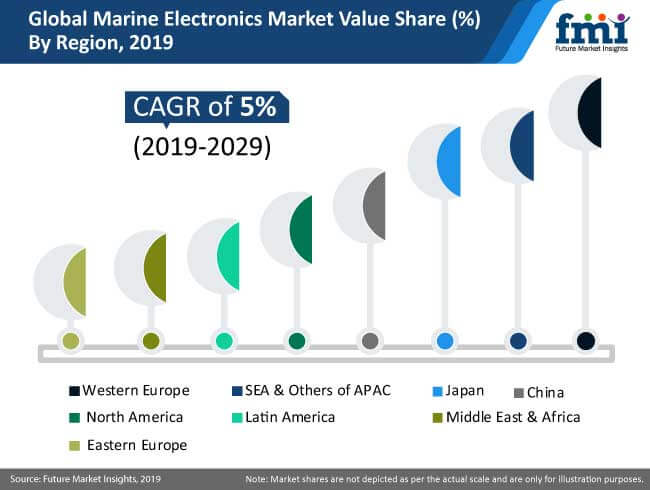 Moreover, increasing globalization and defence spending of these countries also are expected to boost the marine electronics market. Due to these factors, there are lucrative opportunities for the providers of marine electronics products and solutions in the region.
Top Factors Shaping the Marine Electronics Market
Increasing Demand from the Defence Sector Creating High Demand for Marine Electronics

The coast guard and the Army Corps of engineers are pioneering the future of riverine, intra-coastal, and coastal navigation. They are continuously focusing on the improvement of navigation and communication for autonomous and continuous broadcast systems that exchange safety and security information between participating vessels and shore stations. This continuous research and development by the defence sector is creating high competition among vendors for technological advancements in communication systems, thus contributing to the growth of the marine electronics market.

Increasing Ocean Trade Activities

During the past few years, ocean freight has witnessed positive growth in the countries of SEA and Western Europe. Countries in these regions have large logistical operations that need continuous monitoring and communication. Hence, the marine electronics market is expected to witness rapid growth. 

Moreover, mandatory government regulations are also contributing to the growth of the marine electronics market. Many companies are establishing their foundries in Western Europe, China, and Japan.

With the growth of ocean logistical operations, the marine electronics market is witnessing potential demand, and is expected to grow in proportion with growth in the demand for logistics during the forecast period.
Marine Electronics Market Competition Analysis
Some of the top participants in the global marine electronics market include Furuno Electric Co., Ltd., Garmin Ltd., Navico, FLIR Systems, Inc., Wärtsilä SAM Electronics, Raytheon Company, SRT Marine Systems plc, Kongsberg Maritime, Icom Inc., Japan Radio Co., Transas, JOHNSON OUTDOORS INC., and Elcome International LLC.
A majority of key players in the marine electronics market are focused on maintaining a strong market presence in the Europe, North America, and SEA & Others of APAC regions by pursuing investments and acquisitions to evaluate opportunities in complementary businesses, technologies, services, and products. The report also underscores that technology assessment and launching of new marine electronics products and solutions will be among the important developmental strategies adopted by companies.
Market Set to Grow 1.7X between 2019 and 2029
While increasing ocean logistic operations are creating a favourable base for penetration of advanced marine electronics, regulatory framework emphasizes improvements in security and safety. Regions, where the regulatory compliance has been lax, are likely to generate higher demand for marine electronics.
Hike in Spending of Southeast Asian Governments on Marine Electronics
Government regulations underpinning effective penetration of advanced marine communications, consistently increasing demand for defence applications, and aggravating concerns regarding costal safety and security, continue to push innovations in marine electronics market in the Southeast Asian region. Mounting sales of safety and security systems are particularly driving the marine electronics market in Southeast Asia. However, inadequate security measures, software incompetence, and lack of infrastructural investments remain the longstanding challenges.
The Broader Outlook
Digital momentum has been building rapidly within the maritime industry, and the ultimate objective is to achieve greater autonomy. Developments in marine electronics remain influenced by technological progress of modern marine communication & navigation systems. With a palpable possibility of entry of multi-function displays (MFDs) in the mainstream, penetration of next-gen technologies, such as IoT and Blockchain, is promising a bright future.
Hardware components account for 80% revenue share
Demand for software components to grow at significant rate
Application in merchant marinecontinues to remain significant
Products for underwater drones to gain increasing demand
How Growth will Unfold
AI's predictive capabilities are enabling virtual time travel, cyber security is spreading its roots faster, and growing adoption of IoT is fostering the connectivity and thereby allowing for improved navigational safety, better regulatory compliance, and relatively quicker logistics and shipping.
Hardware | Software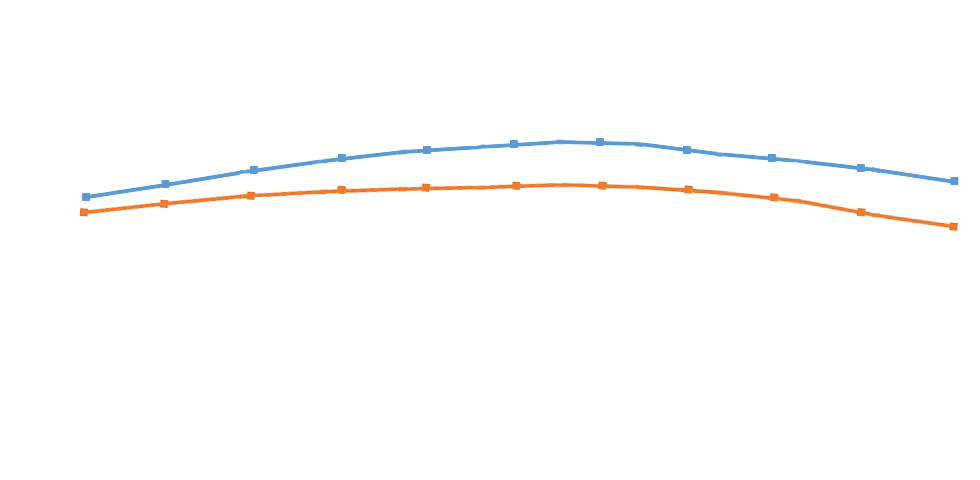 * This data is only a representation. Actual data may vary and will be available in report.
Click Here To Know How The Growth Will Unfold
Custom Market Research Services
FMI offers custom market research services that help clients to get information on their business scenario required where syndicated solutions are not enough.
Overview
Marine Electronics Market: Global Industry Analysis 2014-2018 & Opportunity Assessment 2019-2029
A recent market study published by FMI about the marine electronics market during 2014-2018 and forecast for 2019-2029, which offers a comprehensive assessment of the most important market dynamics. After conducting thorough research on the historical as well as current growth parameters of the marine electronics market, the growth prospects of the market have been obtained with maximum precision.
Marine Electronics Market Taxonomy
The global marine electronics market is segmented in detail to cover every aspect of the market and present a complete market intelligence approach to the reader.
By Component
Hardware

GPS & Radar Systems
Multi-function Navigation
Fish Finders/SONAR Modules
Thermal & Visible Cameras
Marine VHF Communication Devices
Audio/Video Equipment
Marine Autopilots
Autonomous Identification Systems
Analogue & Digital Communication Display
Satellite TV

Software
By Application
Merchant Marine
Fishing Vessel
Yachts/Recreation
Military Naval
Autonomous Shipping
Smart Boat
Underwater Drones
By Region
North America
Latin America
Western Europe
Eastern Europe
SEA & Others of APAC
China
Japan
Middle East & Africa
How the research was conducted?
Primary Research
C - Level Executives
Marketing Directors
Sales Heads
Production Managers
Distributors Heads
Sales Executives
Product Manufacturers
Distributors
Traders
Industry Experts
End Users
Secondary Research
Industry Publications

IET Journals
Marine Electronics Product Review
Industry Magazine

Industry Associations

International Marine Electronics Alliance (IMEA)
National Marine Electronics Association - NMEA

Company Press Releases
Primary Interview Splits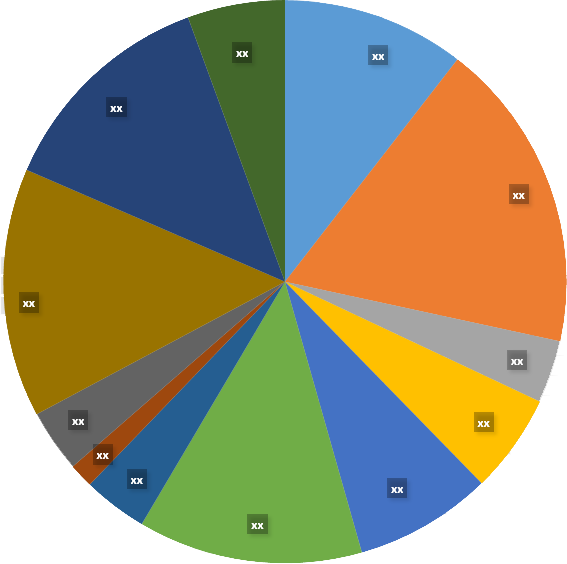 To Learn More About our Comprehensive Perspective on Marine Electronics Market,
Get in touch
COVID -19 : Impact Analysis
Request the coronavirus impact analysis across industries and markets
Request Covid -19 Impact
CASE STUDIES
See how our work makes an impact.
At FMI, we design strategies that are adaptive, impactful, and implementable.