Global Membrane Filtration Market to Surpass US$ 23.3 Bn by 2030
The global membrane filtration market size is expected to reach US$ 23.3 Bn by the end of 2029. According to a study by Future Market Insights (FMI), the market will show a steady rise at 4.9% CAGR between 2020 and 2030. According to the report, the rapidly growing dairy industry, stringent regulations for water safety & filtration, and rising demand for premium alcoholic drinks products are some factors driving the growth in the membrane filtration market. The report offers a comprehensive overview of the market, covering key growth drivers, restraints, opportunities, and prevailing trends. It uses unique research methods to offer the most accurate analysis of the market.
It includes in-depth insights into the membrane filtration market. Some of these are:
The estimated value of the market was at US$ 14.5 Bn in 2019. Through the course of the report's forecast period, the market is exhibited to show a steady pace of growth.
By application, the water & wastewater segment is projected to account for the largest share in the market.
During the forecast period, the segment of tubular systems in the membrane filtration market for food and beverages is projected to show faster growth.
Asia Pacific is estimated to dominate the market.
COVID -19 : Impact Analysis
Request the coronavirus impact analysis across industries and markets
Request Covid -19 Impact
Key Highlights
Membrane Filtration Market - Key Research Findings
The global membrane filtration market will expand at a CAGR of 4.9% over 2020-2030.
Spiral wound segment remains the preferred technique; hollow fiber to gain gradual traction.
Key producers are aiming to invest in bio-based pharmaceuticals to capitalize on prevailing opportunity.
Asia Pacific market will have comparatively higher growth for the membrane filtration
Key Factors Shaping Membrane Filtration Market
Membrane Filtration: Industrial Application
The membrane filtration technology is progressively used across several industries. Their ability to detach extracts and precise natural substances at low or ambient atmosphere makes membrane filtration a more lucrative technology than other conventional methods. The category of membrane selected is a significant factor for assuring the utility and optimum result of the procedure. There are several types of membrane that adjust to diverse applications as per the level of filter necessary. The most commonly used membrane filters are spiral membranes, stainless steel membranes, ceramic membranes, plate & frame membranes, hollow fiber membranes, and tubular membranes. Membrane filteration is basically a pressure technology that is applied for the separation of various liquid substances. Its diverse modalities includes ultrafiltration, microfiltration, nanofiltration along with reverse osmosis.
The spread of COVID-19 across the globe has had major  implications especially with laws enforced mandating social isolation to contain the spread of the virus. This is likely to have considerable impact on the demand witnessed in the market. Deterioration in the supply chain elicited by the novel COVID-19 consequences. The pandemic has spread through regions, and is influencing the order of the global economy. Although growth observe in the past years, the trades are likely to fall in the upcoming days because of the shutdown implemented to confine the spread of Covid-19.
Rising Demand from Food and Beverage Industry
The demand for membrane filtration in increasing in the food and beverage industry due to safety concerns. Membrane filtration procedures employ a layer or barrier that permits water/liquid to permeate through it on the other hand it discards other unwanted particles from the filtrate. Membrane filtration is widely being used for the production of bottled water, beer, wine, fruit juice, maple sap, vinegar and other dairy products. Due these wide range of application the market for membrane filtration is anticipated to grow in the forecast period.
Membrane Filtration Market: Structure Analysis
Key players operating in the global membrane filtration market include 3M Company, The WABAG Group, Pall Corporation, GEA Group, Dow Company, Koch Membrane System, and Veolia Water Technologies.
These companies follow a range of approaches, such as product launches and membrane filtration efficiency research & development to establish a competitive market position.
The businesses are using various approaches to improve their market position, such as innovative ways of addressing their customers' flow control and filtration requirements.
Report Metric

Details

Base year considered

2020

Historical Period

2015 – 2019

Forecast period

2020 – 2030

Market Value in 2020

US$ 14.5 Bn

Segments covered

Membrane Module, Application, Technique and Region

Regions covered

North America, Latin America, Europe, East Asia, South Asia, Oceania and MEA

Key Players

3M Company, The WABAG Group, Pall Corporation, GEA Group, Dow Company, Koch Membrane System, and Veolia Water Technologies

Growth Drivers

Increasing applications in biotechnology spurs growth
Application in separation of organic products to remain high
Water treatment industry to continue exhibiting high demand
Growing demand from breweries to drive growth
Increasing application of membrane filter in pigment and paint industry bolsters growth opportunities
Reverse Osmosis (RO) Technique to Witness High Demand
Increasing strict government regulations for water safety and filtration are major factors expected to drive growth of the global membrane filtration market.
However, the high flow rates used in cross-flow feed can damage shear sensitive materials is expected to restrain growth of the global membrane filtration market. In addition, high equipment cost may hamper the market growth to a certain extent.
In terms of membrane material, polymeric and ceramic are two key segments in the market.
Despite Focus on Healthy Diet, Change in Consumption Pattern Due to COVID-19 Outbreak will Impact Growth
Coronavirus outbreak had a considerable impact on consumption pattern of buyers. The focus on health and hygiene products and rise in demand for healthy organic food are indicative of key shifts in consumer behaviour. This will invariably impact growth forecasts for the market. However, top companies in membrane filtration market expect supply chain and cash flow disruptions to remain the biggest hurdles even in the post lockdown situation. Following coronavirus outbreak, companies operating in this market are under pressure to deliver products to market in time. These developments could have significant impact on the market.
Who is Winning?
The leading players in the membrane filtration market include Porvair Filtration Group, Pentair Plc., Prominent GmbH, SPX Flow, Inc., Veolia, Koch Membrane Systems Inc, 3M Company, Pall Corporation, GEA Group AG, Alfa Laval AB, Suez Water Technologies and Solutions and DowDuPont. These players are expanding their presence across various geographies and entering new markets in developing regions to expand their customer base and strengthen presence in the market. The companies are also introducing new innovative products in the market to cater to the growing consumer demands.
Get Valuable Insights into Membrane Filtration Market
Future Market Insights, in its new report, presents an unbiased analysis of the global membrane filtration market, covering historical demand data and forecast figures for the period between 2020 and 2030. The study divulges compelling insights into growth witnessed in the market. The membrane filtration market can be segmented based on technique, type, application, membrane material, and membrane module. Based on technique, the market can be segmented into membrane microfiltration, reverse osmosis, ultrafiltration, and nano filtration. Based on application, the market can be segregated into food & beverages, drinks & concentrates, and water & wastewater. In terms of membrane material, the market can be classified into polysulfone, cellulose acetate, and ceramic. Regionally, the market can be segmented into North America, Latin America, Europe, East Asia, South Asia, Oceania and MEA.
Asia Pacific is Projected to Account for the Largest Market Share
Within the membrane filtration industry, Asia Pacific holds more than a third of the market share. -- use of membrane filtration in water purification plants and the dairy and food industries for pasteurization, sterilization and concentration processes in this area are generating enormous demands for membrane filtration technology. Asia Pacific membrane filtration market dominated by China. Mainly driven in this country's membrane filtration market is the growing use of membrane filtration technology for water purification. The rising population in this country has resulted in an increasing need for sustainable purification technologies to ensure healthy drinking water supplies. India is expected to be the fastest growing food & beverage membrane filtration market during the review period.
* This data is only a representation. Actual data may vary and will be available in report.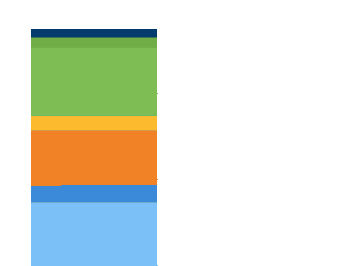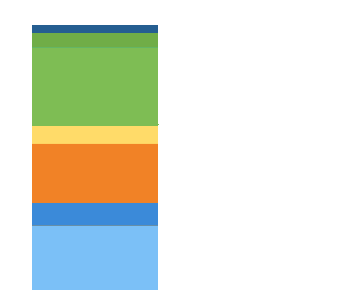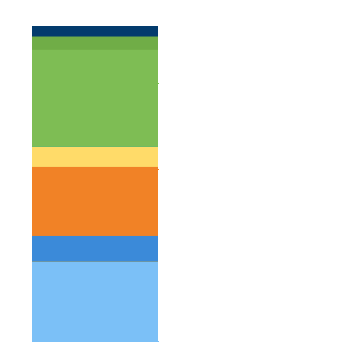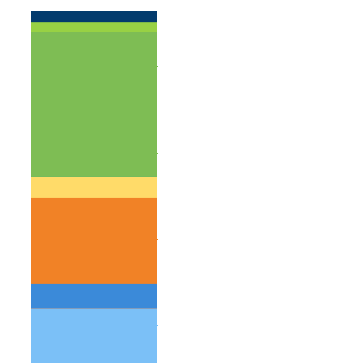 Microfiltration is expected to Register a High CAGR
Microfiltration (MF) is a separation device powered by pressure, and is commonly used to concentrate, purify or remove macromolecules, colloids and suspended particles from the solution. This is widely used for pharmaceutical cold sterilization. It has been shown that pharmaceuticals lose their potency upon introduction of heat. MF membranes are used as a means of extracting bacteria and other harmful fluids from liquids, a procedure called 'cold sterilization,' which rejects heat use. In recent decades, the use of microfiltration technology has increased as pharmaceutical testing and product production have increased. Microfiltration has thus become a vital part of pharmaceutical research and development, and potential demand for microfiltration technology is expected to increase.
Spiral wound segment held the leading market share
Hollow fibers segment forecast to higher rate of growth
Water & wastewater segment holds dominance
Food & beverages segment to rise at a higher CAGR
Reverse osmosis (RO) segment holds dominance
Ultrafiltration (UF) segment to rise at a higher CAGR
How Growth will Unfold
Due to the rising awareness among consumers about safety and filtration processes, the demand for membrane filtration is increasing. Additionally, advances in membrane filtration technologies, high growth in the dairy industry, and growth in the bio-based pharmaceutical industry, and rapid development in generic production are the key factors that are driving the membrane filtration market. The future prospects for market growth are projected to be the recycling of used water, purification of waste water and separation of initial ingredients in pharmaceutical synthesis. A high setup cost for membrane filtration is, however, a restraining growth to an extent.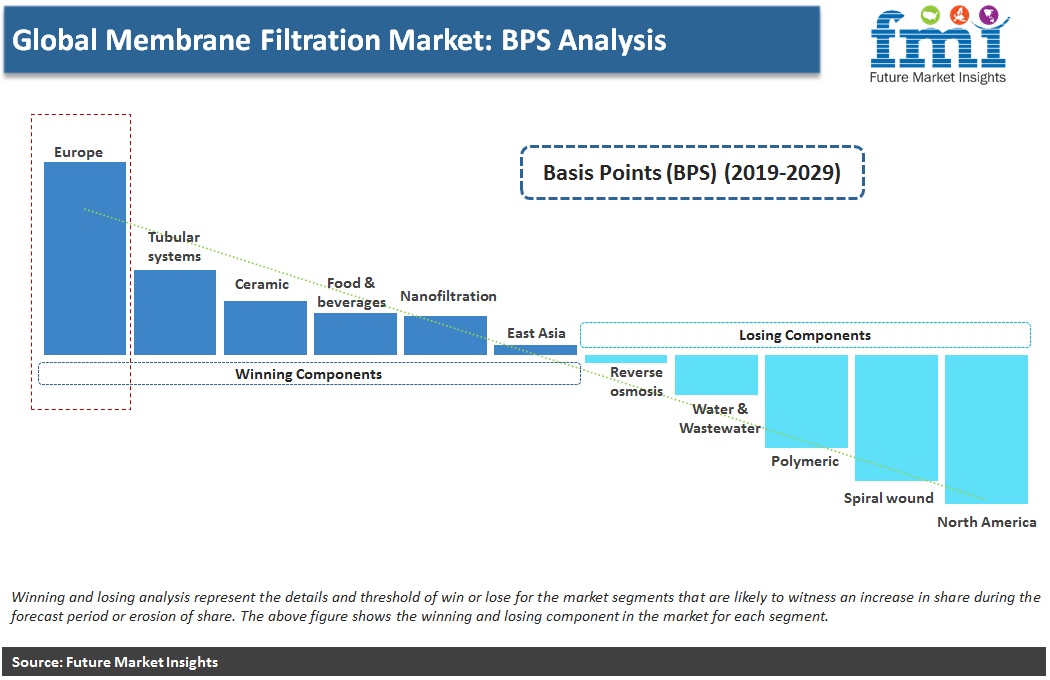 * This data is only a representation. Actual data may vary and will be available in report.
Click Here To Know How The Growth Will Unfold
Custom Market Research Services
FMI offers custom market research services that help clients to get information on their business scenario required where syndicated solutions are not enough.
Overview
Membrane Filtration Market: Global Industry Analysis 2015-2019 & Opportunity Assessment 2020-2030
A recent market study published by Future Market Insights on the Membrane Filtration market offers global industry analysis for 2015-2019 & opportunity assessment for 2019-2029. The study offers a comprehensive assessment of the most important market dynamics. After conducting a thorough research on the historical, as well as current growth parameters of the Membrane Filtration market, the growth prospects of the market are obtained with maximum precision.
Membrane Filtration Market Taxonomy
The global Membrane Filtration market is segmented in detail to cover every aspect of the market and present complete market intelligence to readers.
Application
Water & Wastewater
Food & Beverages
Module Design
Spiral Wound
Tubular Systems
Plate & Frame
Hollow Fiber
Technique
Reverse Osmosis(RO)
Ultra filtration (UF)
Microfiltration(MF)
Nano filtration(NF)
Region
North America
Latin America
Europe
Asia
Oceania
MEA
How the research was conducted?
Primary Research
C - Level Executives
Marketing Directors
Sales Heads
Production Managers
Distributors Heads
Sales Executives
Product Manufacturers
Distributors
Traders
Industry Experts
End Users
Current Market Dynamics and Challenges
Market Characteristics
Market Performance and Growth Quadrants
Competition Structure and Market Structure
Strategic Growth Initiatives
Near-term and Long-term Market Growth Prospects
Market Segment Splits and Authenticity
Opinions on Market Projections and Validity Of Assumptions
Secondary Research
Industry Publications

Industrial Week
Industrial Product Review
Industrial Magazine

Industry Associations

Dieticians Association
Food and Agriculture Organization

Company Press Releases
Annual Reports and Investor Presentations
Research Papers
Government Websites and Publications
Trade Websites
Primary Interview Splits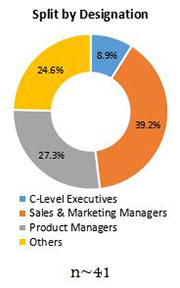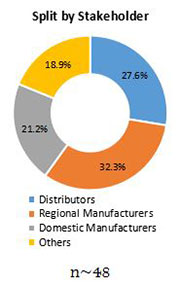 To Learn More About our Comprehensive Perspective on Membrane Filtration Market,
Get in touch
Harish Tiwari
Global Head - Business Development
Akshay Godge
Client Partner - Global Business Development
CASE STUDIES
See how our work makes an impact.
At FMI, we design strategies that are adaptive, impactful, and implementable.